Top M.O.D.O.K. Appearances, Including Marvel's M.O.D.O.K. on Hulu
Mental Organism Designed Only for Karate
M.O.D.O.K. is coming!
The new stop motion animated series is set to premiere on Hulu sometime in the early part of 2021 and excitement has been building for months. Fans fell in love with the M.O.D.O.K. sneak peaks that aired at New York Comic Con x MCM Comic Con's Metaverse and the wait will soon be over to see the new show.
M.O.D.O.K. has long been a fan favorite villain with his giant head, megalomaniacal attitude, and unintended comedy relief. Patton Oswalt voices the title character and brings this villain turned family man to a satirical MCU that would even stretch the imagination of the Cosmic Cube.
While M.O.D.O.K. may not be as well known (or have as much screen time) as Thanos or the Red Skull, he's gotten his fair share of love since his first full appearance in Tales of Suspense #94 (published by Marvel Comics in October 1967), and below are just a few of our favorite M.O.D.O.K. memories both in and outside of comics.

Nextwave Agents of H.A.T.E.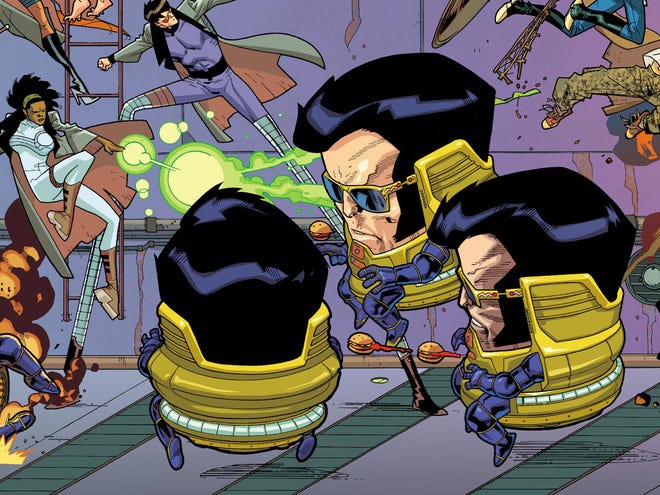 Nextwave Agents of H.A.T.E. was an irreverent superhero parody created by Warren Ellis and Stuart Immonen. While it only lasted 12 issues, the series was a critically acclaimed masterpiece filled with crazy fun stories you'd never see in another title. For example, the Nextwave team fights a bunch of Elvis lookalike M.O.D.O.K.s—only to find that the one pulling their strings on copies of the King of Rock is an infant son of the original M.O.D.O.K.. You can't make this stuff up.
On second thought, I guess you can.
---
---
M.O.D.O.K.: Assassin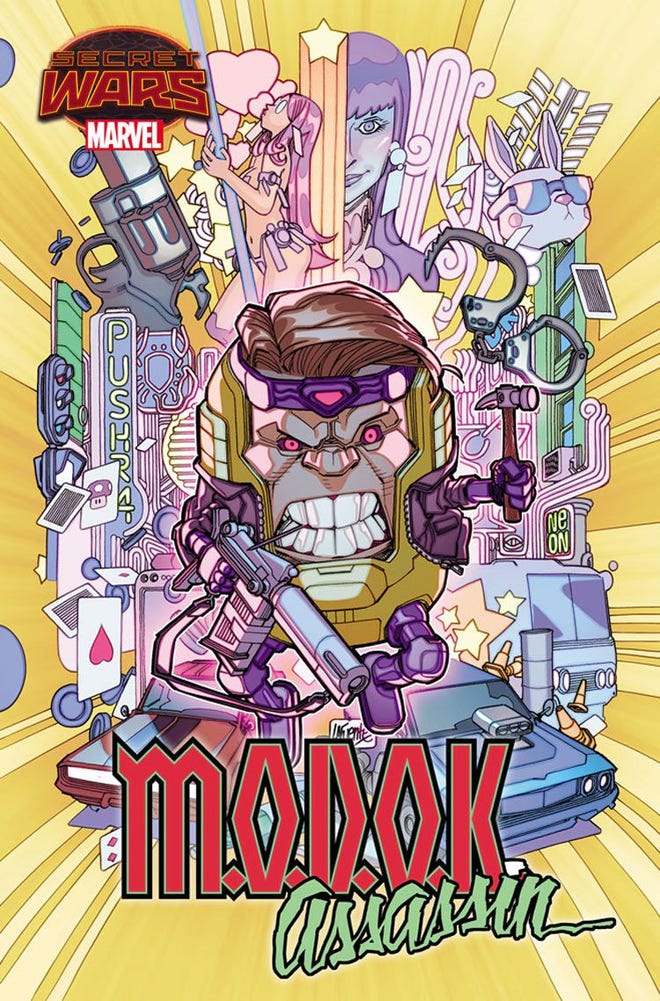 M.O.D.O.K.: Assassin was a mini-series that spun out of Marvel's Secret Wars event (2015). For a guy who was designed only for killing (it's in the name), it only makes sense that he would become the greatest hired gun on a planet called Battleworld. The fighting takes place in a region aptly called Killville and we find M.O.D.O.K. going toe-to-toe and with Bullseye and Doc Ock.
No spoiler alert necessary – There's lots of laughs and lots a killin'.
M.O.D.O.K. Superior in Gwenpool, The Unbelievable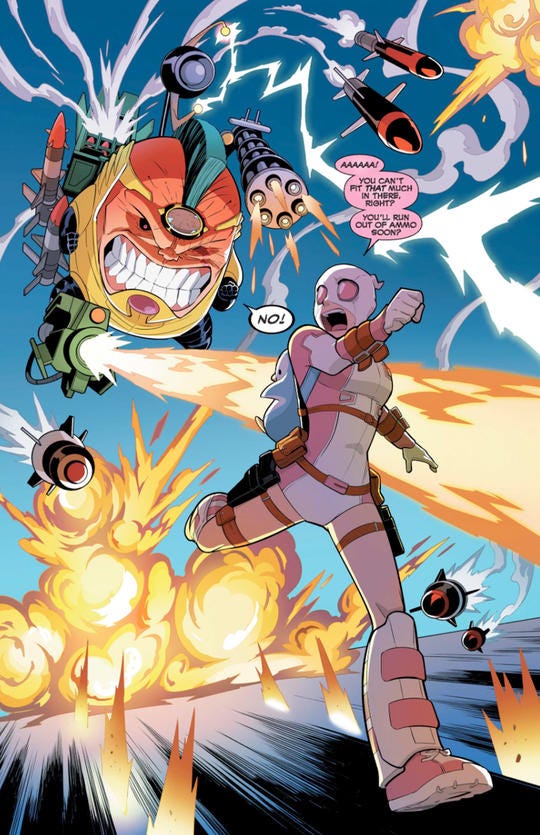 How can a big bad get any bigger or badder than M.O.D.O.K.? Well of course, M.O.D.O.K. Superior!
Our big-headed friend decides that he can be even better and upgrades himself to a "Superior" form. As a result he decides to abandon his long relationship with A.I.M. to start his own evil organization: Agents of M.O.D.O.K. (Mercenary Organization Dedicated Only to Killing)! In order to assure world domination, he decides it's best to eliminate other bad guys by hiring even more bad guys, one of those being in The Unbelievable Gwenpool.
To absolutely nobody's surprise, chaos ensues and Gwenpool eventually wrestles control from M.O.D.O.K.
The Super Hero Squad Show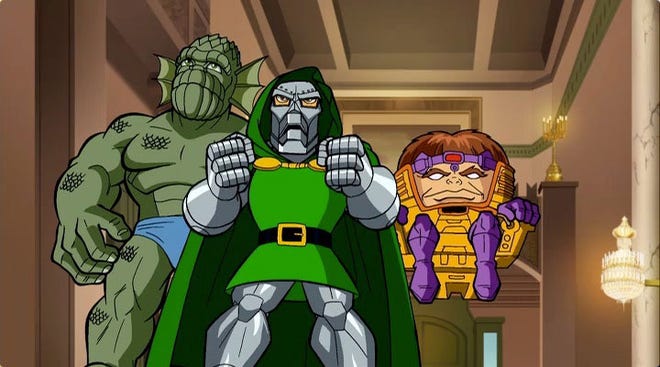 M.O.D.O.K. has made a number of appearances in Marvel animated shows like Iron Man: Armor Adventures, Avengers: Earth's Mightiest Heroes and Ultimate Spider-Man but my favorite has to be as the comedic lackey for Doctor Doom in The Super Hero Squad Show! For all you Spongebob Squarepants fans out there, M.O.D.O.K. is voiced by Tom Kenny in this iteration.
You'll find yourself bursting out in laughter at many of the moments with Abomination and M.O.D.O.K. in this show. And remember kids, in SHS the "K" in M.O.D.O.K. stands for "Kicking-butt."
---
$10.99 (£12.99)
---
Akira the Don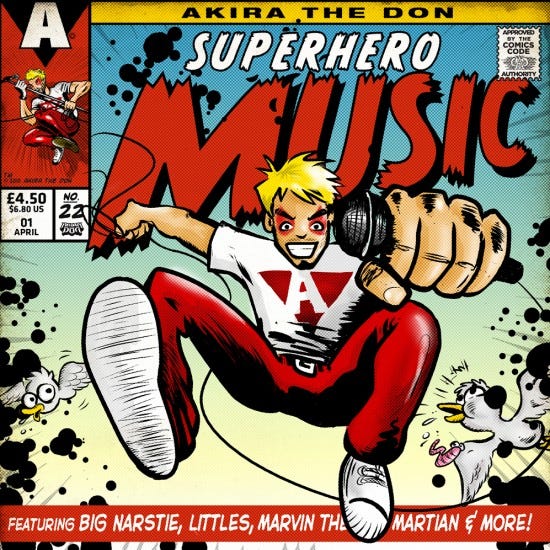 How many super villains can say they have a song named after them? M.O.D.O.K. can, that's who! British rapper, Akira the Don has a song called MODOK (Supervillain Music) on his Superhero Music mix-tape. You can check it out on soundcloud at the link below.
Marvel Legends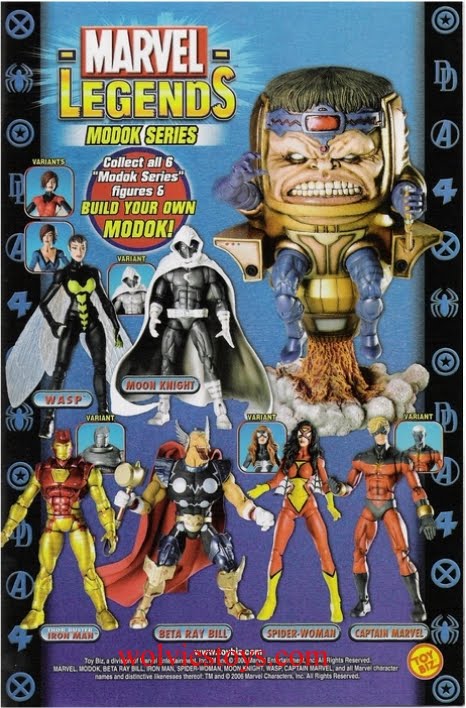 If you're a collector of Marvel toys, then you're probably already aware of the wonderful Marvel Legends line of figures; not only are these figures incredibly detailed and hyper articulated but each wave usually comes with Build-A-Figure that you can put together if you buy each character. In 2006, Toy Biz Wave 15 of the Marvel Legends allowed you to build M.O.D.O.K. in all of his scowling, round headed glory! Not easy to complete but a must for any M.O.D.O.K. fan.
LEGO Avengers Helicarrier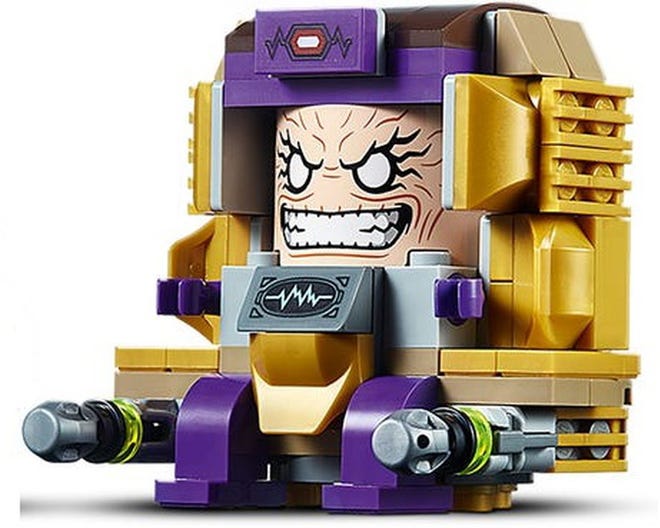 LEGO also released a monsters Avengers Helicarrier set and one of the coolest things, it comes with a brick built M.O.D.O.K.; not a traditional mini-figure as they previously produced for the Hulk Lab Smash set…but a full blown, to-scale size M.O.D.O.K. build with 123 parts (It's true, I looked it up).
Marvel: Ultimate Alliance, LEGO Marvel Super Heroes and Marvel: Contest of Champions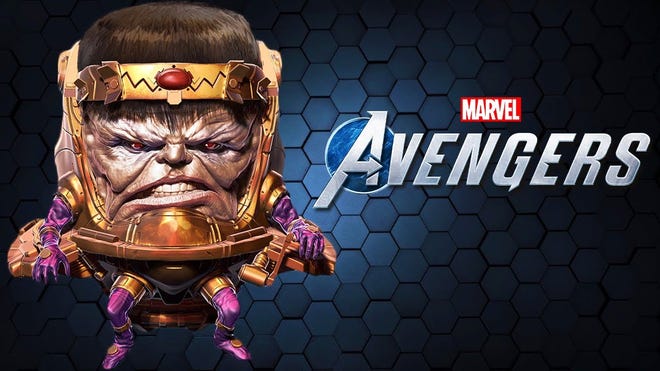 Like cartoons, M.O.D.O.K. has had his fair share of video game appearances including Marvel: Ultimate Alliance, Lego Marvel Super Heroes and Marvel: Contest of Champions. Most recently, M.O.D.O.K. got his time to shine as the big bad for the 2020 release of Marvel's Avengers. While you can't play as M.O.D.O.K., you can choose from any number of Earth's Mightiest Heroes; we just ask that you try not to be too hard on Mr. Tarleton.
Bowen Designs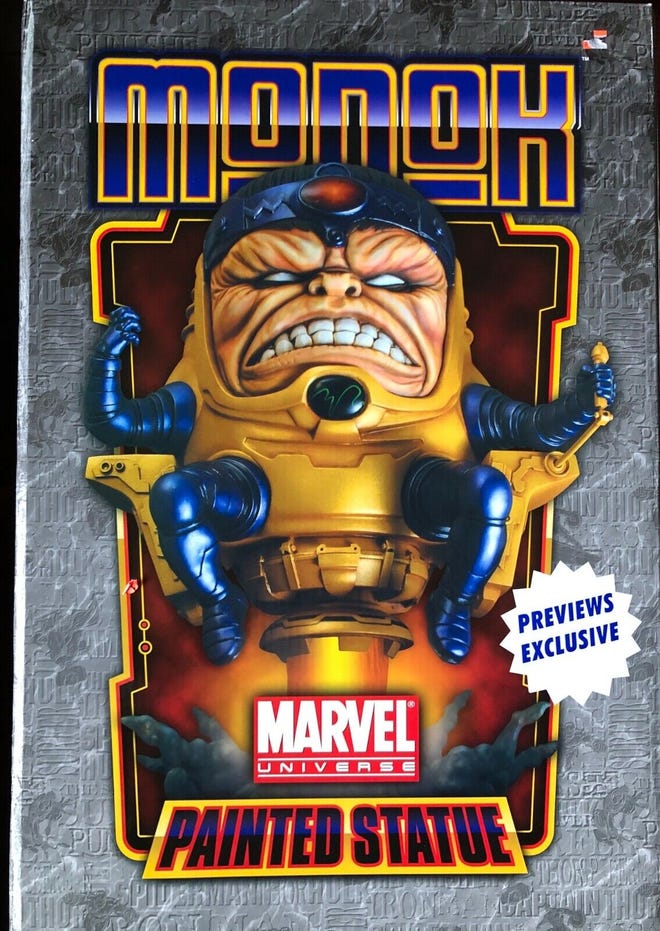 If you are into more high end collectibles, look no further than the Bowen Designs statue produced in 2011 as a previews exclusive; sculpted by the Kucharek Brothers, this piece capture M.O.D.O.K. in all of his villainous glory and is HUGE at a whopping 15 inches tall! This piece is a highly sought after statue and could cost you a pretty penny…but is totally worth it!
Want more geeky recommendations? Sign up for our newsletter and join our Discord server.