Conan the Barbarian cuts ties with Marvel Comics for a new publisher and a new series
Conan's owners find another partner for its comic publishing plans
Conan the Barbarian is moving. No, he's not leaving the Hyborian age, he's switching publishers - moving from Marvel Comics to Titan Comics.
Titan Comics has announced it has picked up the comics rights for Conan the Barbarian from its owners, the intellectual property company Heroic Signatures. Titan's Conan comics deal is scheduled to begin in May 2023, just as the five-year deal between Heroic Signatures and Marvel will come to an end.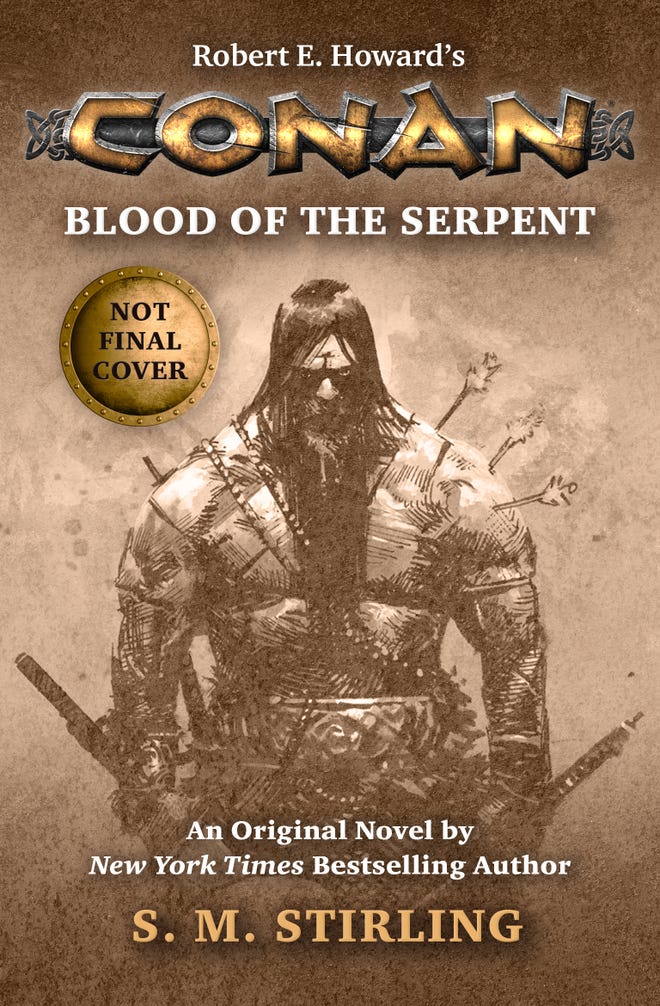 But this isn't merely a change in vendors; Heroic Signatures plans not only to be the licensor but also co-publish these new Conan comics in conjunction with Titan. Titan and Heroic have been working together for over a year, as Titan already acquires Conan's prose rights.
"We have been working with Titan for a year on the prose side and established a good foundation for expanding our business together," says Heroic Signatures' president Fredrik Malmberg. "When it became clear that Heroic Signatures would publish our own comics it was natural to partner with a team that we have known for decades."
From Malmberg's quote, it seems Marvel comics wasn't an ideal partner for this move ahead.
Titan and Heroic's Conan comics partnership will kick off with a new Conan the Barbarian ongoing series to be launched in May 2023. The duo will also be taking over the Conan comics omnibus program launched by Marvel in 2018.
This expanded deal for Titan/Heroic Signatures will be more than just Conan, as they plan to co-publish limited series based on other Robert E. Howard characters such as Soloman Kane and Dark Agnes.
An interesting wrinkle to this is that, in some countries, Heroic Signatures doesn't own the rights to Conan. Although they acquired it free and clear with provenance going all the way back to the Robert E. Howard estate, in some countries Howard's characters have segued into the public domain. In Titan Comics' home country of United Kingdom (as well as all of Europe), Conan fell into public domain in 2006. But for other countries, including the United States, Conan hasn't lapsed into public domain (yet).
A number of public domain Conan comics have been published in the last decade, including works from European publishers Glénat, Weird Book, and DQómics. By law they are allowed to create and publish these, but they can't sell them in countries where Conan isn't public domain.
The new era of Conan comics begins this May 2023 from Titan Comics and Heroic Signatures.