A P.I. state of mind: The best cop or detective show in every U.S. state
True Detective is slowly conquering America one state at a time. Which shows stand in its way?
One of the most interesting facets of True Detective is how each season could practically be an entirely different show. New cast, new themes, and a new mystery defines every new chapter in this anthology series. But one of the most intriguing so far is how, like Sufjan Stevens' once ambitious 50 albums for 50 states project, each season is set in a different part of the United States. As far as we see it, seasons 1 and 3 gave us the best detective shows to ever feature Louisiana and Arkansas, respectively. (Season 2, set in California, had both much tighter competition, and… well, isn't quite as beloved as its precedent and follow-up.)
With True Detective season 4, subtitled Night Country, on its way, we got a wild hair to try and map out the ground that True Detective has to cover in its next 46 seasons. If True Detective wants to be the best detective show in every state (or at least go for 49 out of 50, unless it wants another go at California), what's already out there for it to beat? So, we went through every television detective series ever made to determine what the best show set in each US state is so far. It's time for an alphabetical journey through Mysterious America – and where, if anywhere, you can stream them in the United States.
Alaska: Kodiak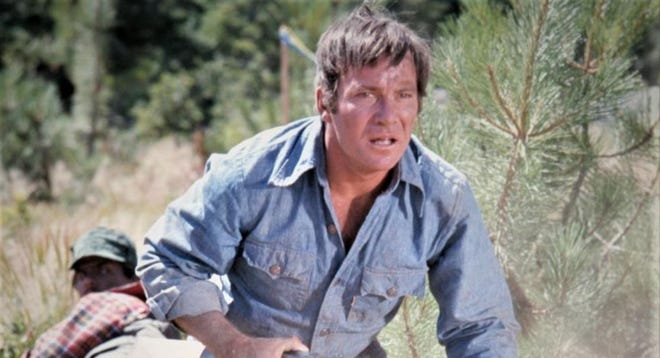 If True Detective is looking for an easy first target on its nationwide conquest, Alaska hasn't really had a scripted detective series since this single season replacement for The Brady Bunch on ABC in 1974. Starring Alaskan state trooper Cal 'Kodiak' McKay and his Inuit sidekick Abraham Lincoln Imhook, the show was filmed in Oregon and literally canceled after one episode. If Night Country manages to stay on Max for longer than its premiere, it has this state on lock.
Is Kodiak streaming or online? Not currently
Arizona: Inside Man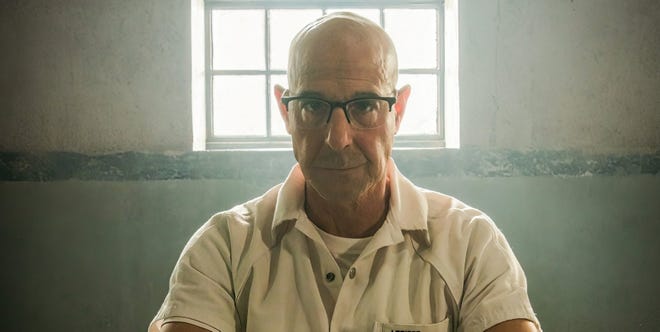 This BBC One series from Doctor Who and Sherlock's Steven Moffat places David Tennant opposite Stanley Tucci on Death Row in Arizona – although filmed in the UK. Points deducted for not even filming in the US, let alone Arizona, but you can't deny that star power.
Is Inside Man streaming or online? Netflix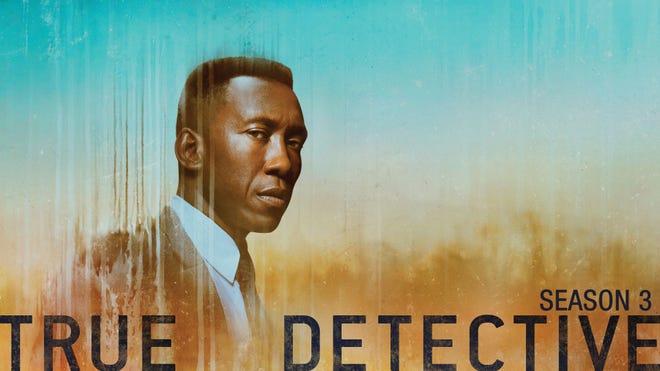 This was the season that True Detective really returned to form, with a blockbuster performance from Mahershala Ali who plays Detective Wayne Hays like a southern King Lear. If you checked out during Season 2, we'll forgive you for skipping it and coming back for this one.
Is True Detective Season 3 streaming or online? MAX and Amazon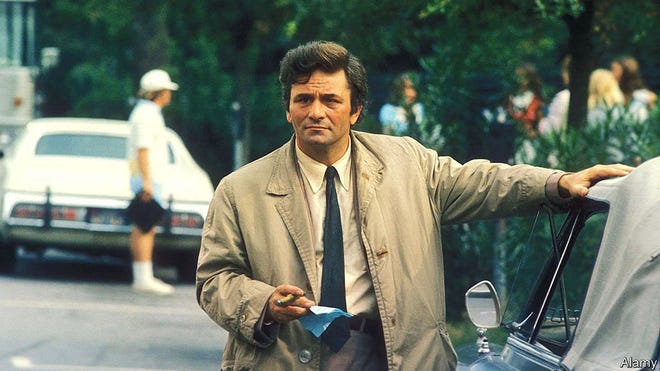 As the home base for much of American television history, not to mention one of the largest states in the Union, California may have the hottest competition for Best Detective Show. We could probably do a list of our favorites set in California alone. But for all the state's Psychs, Monks, Shields, and Veronicas Mars, we can't go through the it all without turning around to bring up "one more thing…" California's Columbo remains undefeated, drawing new audiences to this day as an unlikely rediscovered favorite for many over the pandemic. Still as strong now as it ever was. If you've never seen it, check out the pilot, filmed and directed by a young Steven Spielberg.
Is Columbo streaming or online? Peacock Premium, Tubi TV, FreeVee and Amazon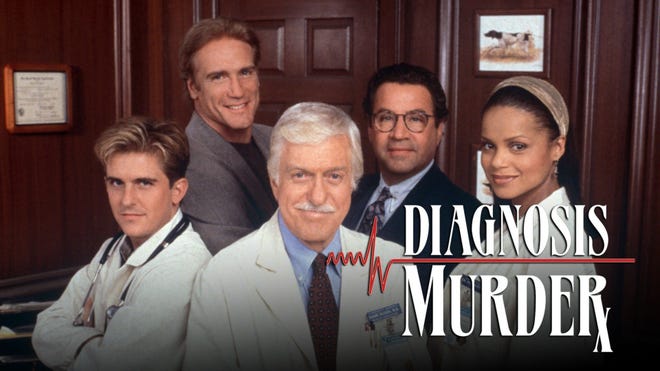 Only the first 8 episodes of the 178-episode '90s staple Diagnosis Murder were set in Colorado before moving the setting to the more familiar California. But even for just those scant beginnings, we can't deny the charm of Dick Van Dyke as a retired US army doctor who uses his keen medical expertise to solve crime.
Is Diagnosis Murder streaming or online? Pluto TV, Philo, fuboTV, Sling TV, and Amazon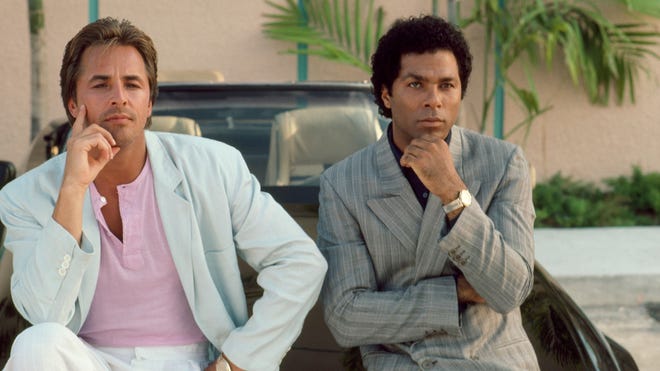 There isn't a show more synonymous with Florida, the '80s, or Florida in the '80s than Miami Vice. Emblematic of a very specific moment in space and time in a way which was meant to be contemporary, but may as well stand in amber for its heavy New Wave aesthetic as a period piece today. A filmed document of what the state was like before the ugly rise of a different kind of Florida Man.
Is Diagnosis Murder streaming or online? Tubi and Amazon
Georgia: Mindhunter Season 2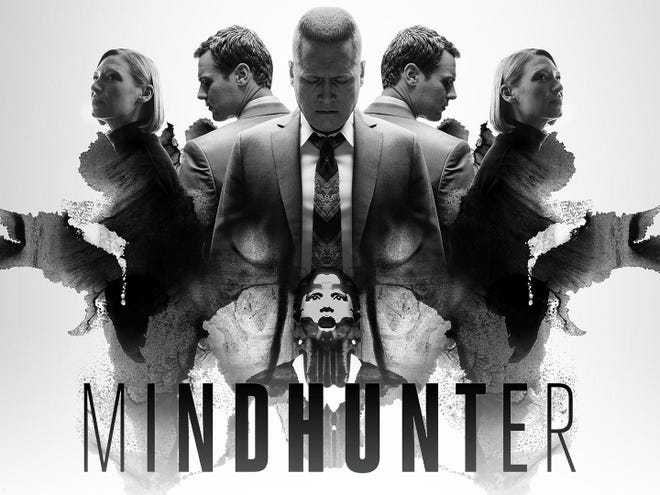 The dearly missed two-season Netflix darling dramatizing the FBI's early attempts at catching serial killers sent its lead agents Holden Ford and Bill Tench all over the country, but much of its second season is focused on the 30 documented child killings in Atlanta from 1979-1981. Mindhunter uses its keen lens to focus on issues of racial division and prejudice while showing us that the grisly truth doesn't provide easy answers.
Is Mindhunter streaming or online? Netflix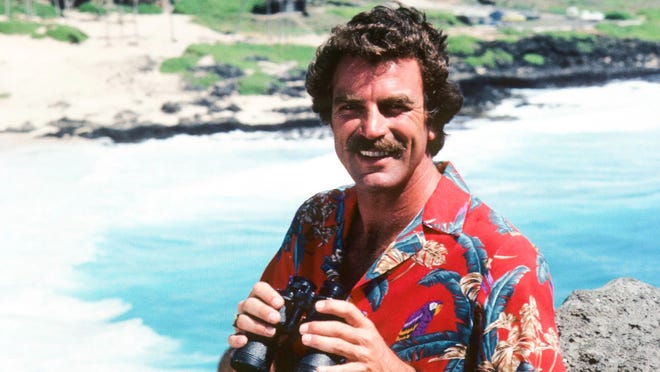 We could have gone two ways with this one, but the coin toss says Tom Selleck's mustache, aloha shirt, and easy charm beats that Hawaii Five-0 surf rock theme song. But only just barely.
Is Magnum P.I. streaming or online? Peacock, fuboTV, Hulu, Sling TV, YouTube TV, and Amazon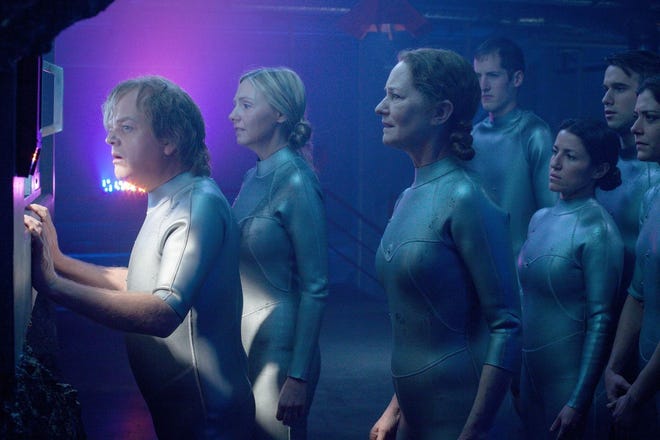 One of the more sci-fi leaning shows on this list, but middle America is where you're typically going to find creepy supernatural stuff happening between the cryptids and the UFO sightings. Wayward Pines ran for two seasons from 2015 to 2016, the first following a US secret service agent who finds himself trapped in the curious small town. The second season features an entirely new cast, skipping ahead a staggering 2,000 years in time to the year 4032. But it's still set in Idaho.
Is Wayward Pines streaming or online? Hulu and Amazon
This CW crime drama ran for four seasons, starring Perry Mattfield as Murphy Mason, a blind amateur sleuth who gets herself caught up in Chicago's criminal underworld while trying to solve her friend's murder. Along with what practically seems like every scripted CW series, it was canceled in 2022.
Is In the Dark streaming or online? Netflix and Amazon
Iowa: Mindhunter Season 1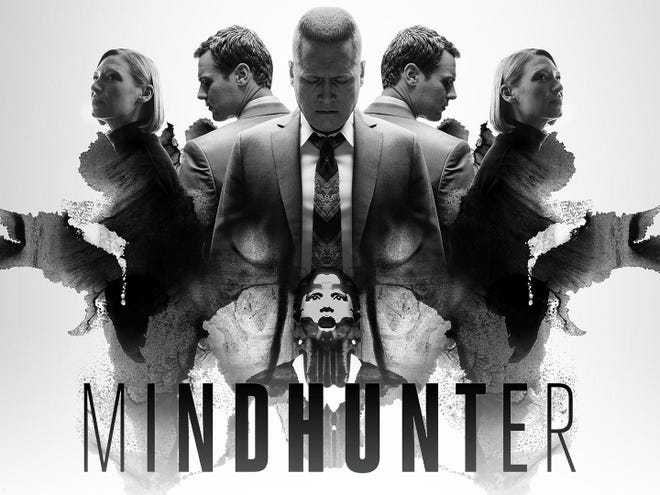 Mindhunter sets the stage for a long drama about the rise of serial killings in America with a strong first episode set in Fairfield, Iowa, with the unsolved murders of a mother and son. Although Agents Ford and Tench's tenure in Iowa is brief, it's here they set the tone of the series, and set up what probably would have paid off with a storyline about the BTK killer teased through the series had the show not been canceled. We're not bitter about it. It's fine. We're fine.
Is Mindhunter streaming or online? Netflix
Kansas: The Box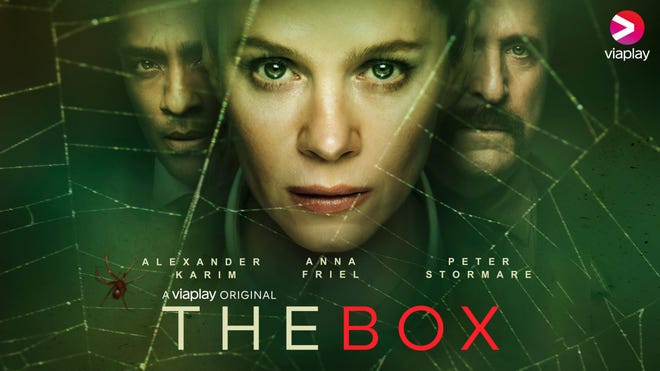 All right, we don't know a lot about The Box. It's pretty hard to find, streaming only on the Swedish platform Viaplay. That's because it's filmed for an English speaking Swedish audience. The show is about a Kansas City detective who is either attuned to the supernatural or just out of her mind; therein lies the drama. It ran for seven episodes in 2021. Find us a better detective show set in Kansas, I dare you.
Is The Box streaming or online? Viaplay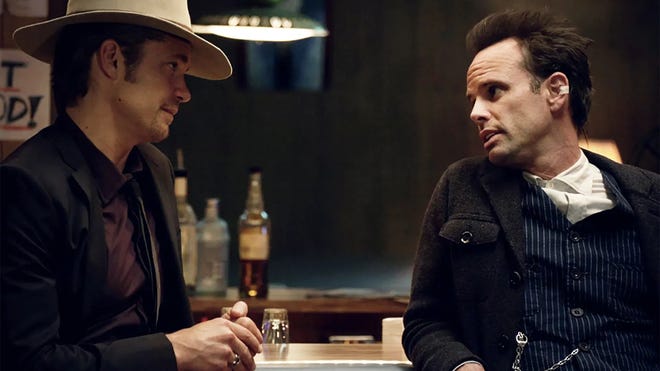 Sorry, True Detective. Unless you pull off a miracle in your long game, FX's Justified has Kentucky on lock. Possibly the greatest neo-western in television history, Justified stars Timothy Olyphant as a US Marshal meting out old justice to a modern world. It's such a good bit that Disney pretty much paid him to do it again as Cobb Vanth in The Mandalorian.
Is Justified streaming or online? Hulu and Amazon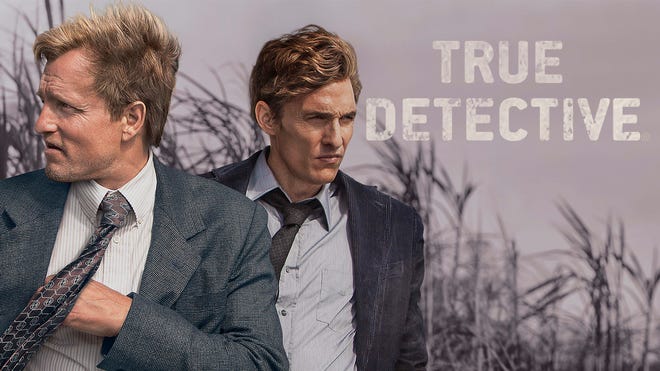 The season that set out to conquer America. Every iteration of True Detective since we first met Rust Cohle and Marty Hart solving Lovecraftian murders in the deep south, not to mention many imitators, have tried to capture that magic chemistry between its leads under a dire backdrop which has you questioning not just who the culprit might be, but the value and purpose of life on a grander scale. The gold standard.
Is True Detective streaming or online? MAX and Amazon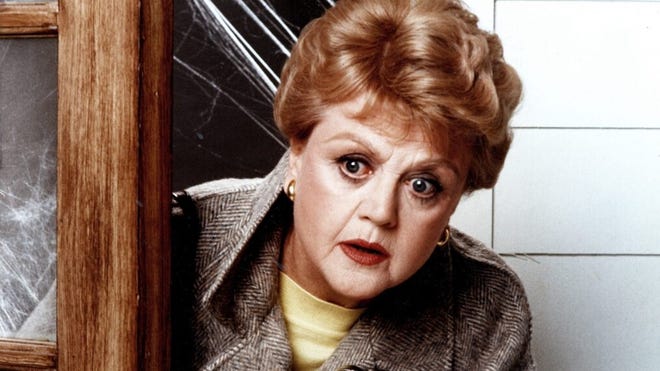 Jessica Fletcher may be the only detective who can give the unflappable Columbo a run for his money. Although many have drawn a direct line from Columbo to the current smash hit Poker Face, this 264-episode behemoth featuring Angela Lansbury as the world's unluckiest mystery writer may be even more responsible for Peacock's new darling. Like Poker Face's Charlie Cale, Jessica Fletcher has no official connection to any law enforcement agency, and just happens to find herself entangled in a new murder whenever she walks out of the house. With her keen writer's instincts, she then solves it more adroitly than any professional possibly could. It could almost be annoying if it was anyone but one of history's greatest actresses in the lead role, but damn if she doesn't pull it off every time. Murder, She Wrote really demonstrates how just as important as the quality of the mysteries themselves in a detective series is the charisma of the detective themselves.
Is True Detective streaming or online? Peacock, fuboTV, Philo, Sling TV, and Amazon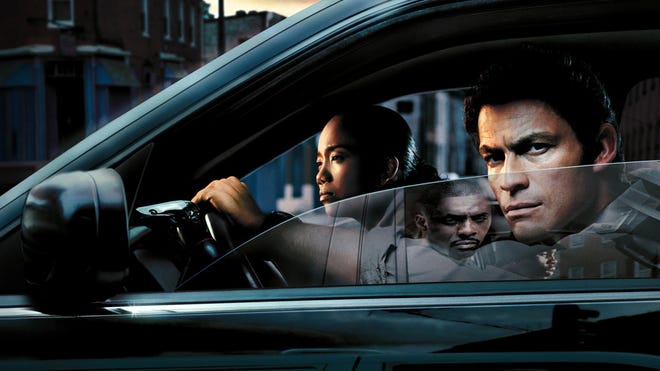 Along with The Sopranos, The Wire is held up as the show which kickstarted the 'Golden Age of Television' for good reason. Set in Baltimore, with each season examining a different facet of systemic failure and corruption which allows crime to prosper, The Wire turned the traditional police procedural on its head by revealing over the course of five seasons that the true culprit of any crime is the society which allows it to flourish.
Is The Wire streaming or online? MAX, Hulu, YouTube TV, and Amazon
>Massachusetts: Fringe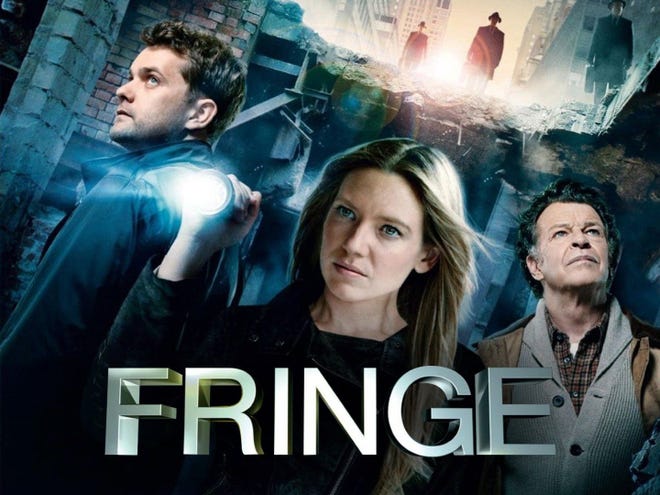 A slightly more successful sci-fi detective series than Wayward Pines, perhaps, as helmed by JJ Abrams and ran for 100 episodes across 5 seasons. Set in an X-Files style department of the FBI in Boston, Fringe was already doing the parallel universe thing in 2008, a full decade before every movie decided to be about that at the same time. (X-Files would probably be on this list if it didn't take place all over America, and even then not primarily filmed in Canada.)
Is The Wire streaming or online? MAX and Amazon
Michigan: The Renegades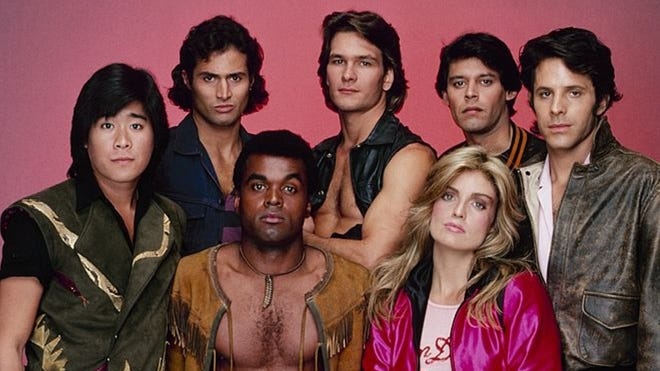 Although it only lasted six episodes off the back of a TV movie pilot, this 1983 series is notable for helping launch the career of a young Patrick Swayze. The premise is unique enough, as long as you haven't seen The Warriors. If you have, this is pretty much that, except the gang solves crime undercover for the cops.
Is The Renegades streaming or online? Not currently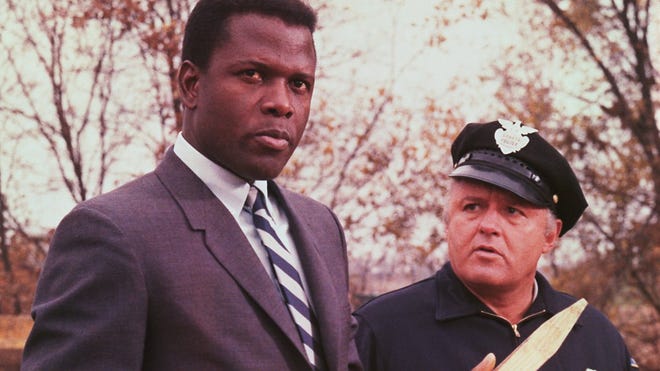 The 1967 neo noir crime drama In the Heat of the Night was a barrier-breaking film starring Sidney Poitier as Virgil Tibbs, a Black homicide detective based in Philadelphia visting his hometown to find himself contending firsthand with the racism still prevalent in America. In 1988, NBC decided this would make a great premise for a TV show if they had 'Mister Tibbs' move down to Mississippi permanently as his small town's new Chief of Detectives, now played by Howard Rollins – for the first six seasons, anyway. Due to outstanding real life warrants against the actor, Rollins was replaced by Carl Weathers for the show's final season. It still managed to be a groundbreaking show for its time, and the casting could have been worse; the lead role nearly went to OJ Simpson.
Is In the Heat of the Night streaming or online? Freevee, Pluto TV, The Roku Channel and Amazon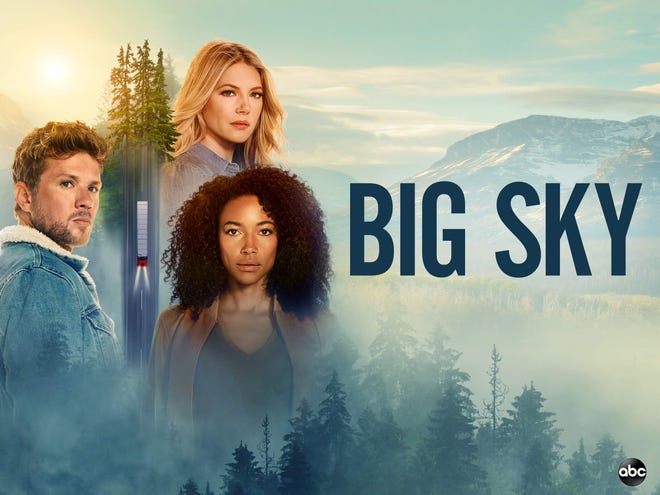 We'd be fools not to give the Montana title to the detective series set in Montana and titled for the state nickname. They didn't even have to call it that; the show is based on a novel series by CJ Box called The Highway. Big Sky exists to be listed in articles exactly like this.
Is Big Sky streaming or online? Hulu, fuboTV, Sling TV, YouTube TV, and Amazon
Nebraska: Pony Express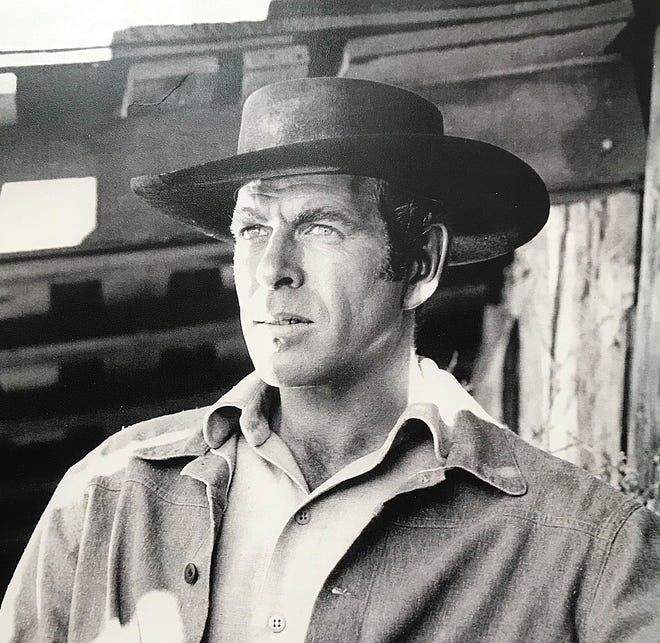 We've had crime solving doctors and writers, but in 1959 Pony Express gave us a one season Western that dared to feature a crime solving mailman. Pony Express starred Grant Sullivan as Brett Clark, an investigator for Central Overland Express Company who would solve crimes by mail.
Is Pony Express streaming or online? Not currently
Nevada: CSI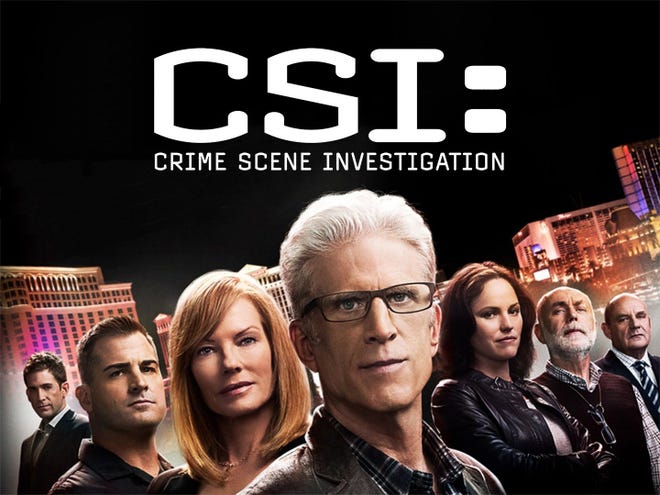 As we chart the territories True Detective has to conquer, we have to address the two greatest empires in US crime television: the McDonald's and Burger King, if you will, of detective shows. These twin franchises practically define the crime procedural, taking the one hour runtime of the typical detective show and plotting out what has to happen moment to moment to put out a factory grade certified episode of Television. You don't watch these for a mind-expanding experience; they're grisly, bloody comfort food. One of those franchises is CSI: Crime Scene Investigations, with spinoffs spreading throughout the country but a firmly planted flagship location in Las Vegas. CSI's original run was 337 practically identical episodes over 15 seasons from 2000 to 2015, relaunching as CSI: Vegas in 2020. Consistency is, itself, a virtue.
Is CSI streaming or online? Paramount+ and Amazon
New Hampshire: Assy McGee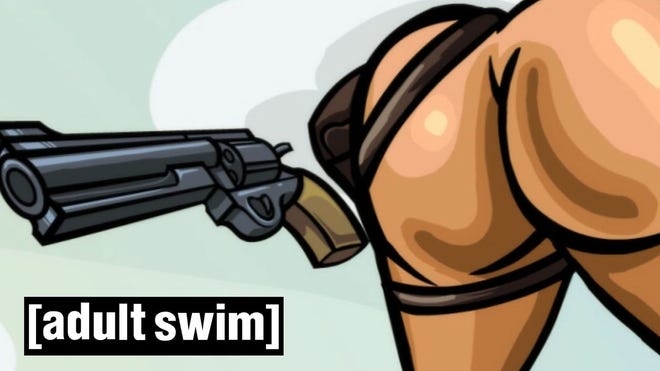 We're sorry. We promise this was the best one we could find. New Hampshire deserves better.
Is Assy McGee streaming or online? Sling TV
New Jersey: House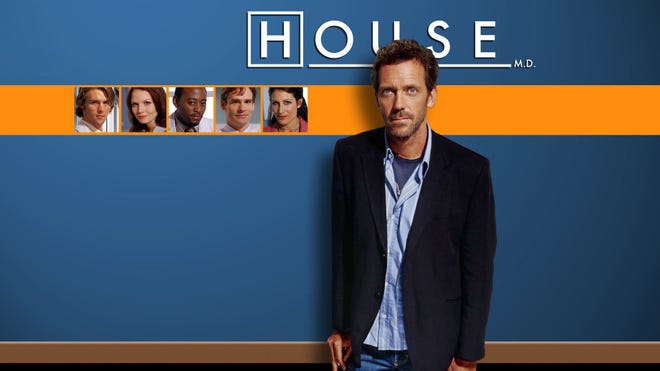 Normally, we wouldn't put a medical drama on this list, but it's very hard to argue that House *isn't* a detective show. After all, the series is a direct take on Sherlock Holmes (House? Holmes? Get it?), with the irascible but always right Dr. House's vicodin addiction standing in for the infamous inspector's opiate addiction. As the creators have said many times, House is a whodunit where all the suspects are diseases.
Is House streaming or online? Apple TV, Peacock, and Amazon
New Mexico: Nakia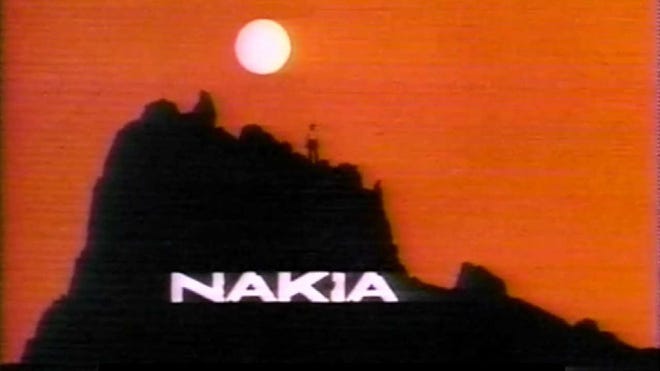 Another fairly obscure detective show from 1974, this one is notable for actually lasting a full season and starring a young Robert Forster, as a Navajo detective often caught between his people's tradition and modern police procedure. We should note here that Robert Forster, whose mother was Italian American and whose father was Irish English, was precisely 0% Navajo.
Is Nakia streaming or online? Not currently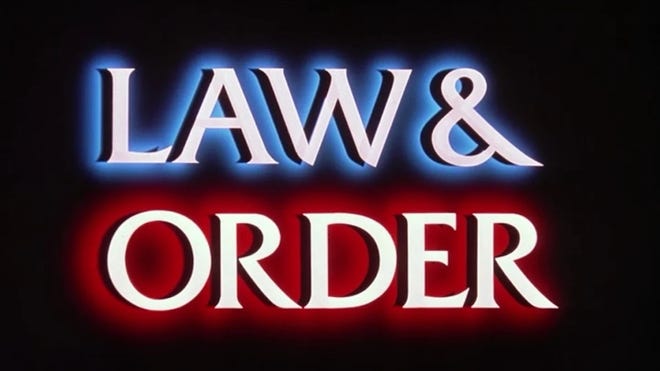 Here's the other crime procedural juggernaut. The Law & Order franchise practically employs all of New York State's working actors for good reason: the show is big enough to accommodate them all. There are easily over a thousand episodes of this thing, between the flagship series, the Criminal Intent spinoff, and the even more popular Law & Order: Special Victims Unit (or, SVU) that covers the REALLY heinous stuff. Law & Order's key to success is its 'ripped from the headlines' philosophy, each new episode generously 'borrowing' from real life crimes reported in the news.
Is Law & Order streaming or online? Peacock, fubo TV, Philo, Hulu, Sling TV, YouTube TV, and Amazon
North Carolina: Dicktown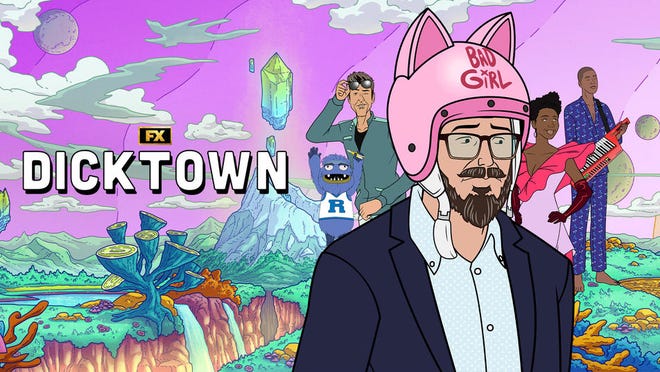 The titularly vulgar Dicktown is an animated detective series we'll heartily vouch for. Starring John Hodgman as John Hunchman, Dicktown follows an Encyclopedia Brown-like boy detective in Richardsville, North Carolina who has long since grown into a man detective, but is still stuck in a rut in his hometown solving cases for children. If you're lamenting the loss of The Venture Brothers as hard as we are, this is a series that can scratch your itch.
Is Dicktown streaming or online? Hulu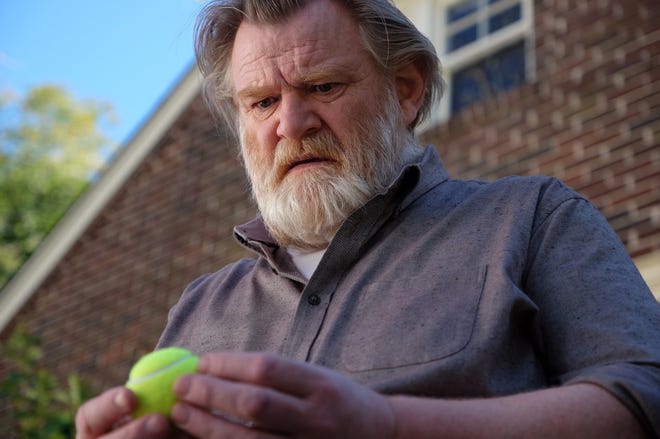 The only Stephen King representation we've got on this list, seeing how Jessica Fletcher shut out Maine. Mr. Mercedes is based on King's Bill Hodges novel trilogy, following a retired detective on the trail of our titular serial killer. It originally aired on the Audience Network, a thing that doesn't exist anymore.
Is Mr. Mercedes streaming or online? Peacock, Vudu, and Amazon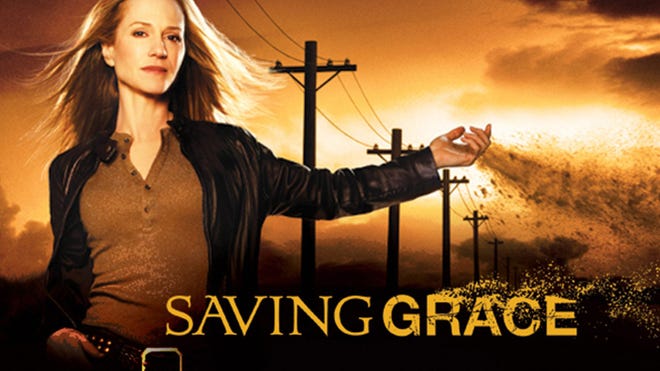 As the title indicates, Saving Grace is a spiritual show about a foul minded detective who solves crimes with the help of an angel. This is the show that 30 Rock was making fun of with its 'God Cop' sketch.
Is Saving Grace streaming or online? PBS, Hulu, Vudu, Apple TV and Amazon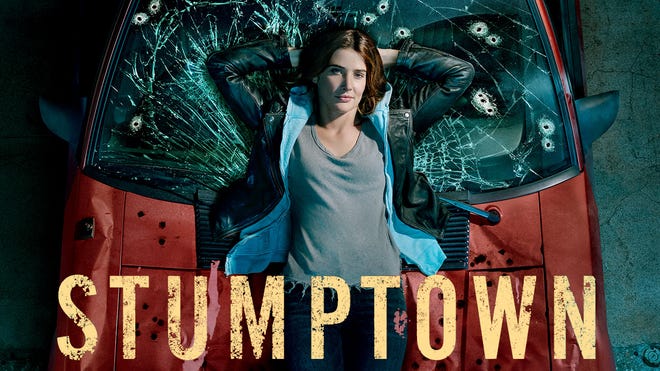 Stumptown is one of those distressingly increasingly frequent shows in recent years that shows up, immediately disappears, and becomes impossible to find on any streamer. Starring How I Met Your Mother and the Marvel Cinematic Universe's Cobie Smulders, Stumptown is an adaptation of the excellent 2012 comic series by Greg Rucka and Matthew Southworth. The show got 18 episodes on ABC, was greenlit for a second season, and got killed by COVID. We never saw it again. You can technically still buy the episodes individually on sites that let you do that, but what is this, 2007?
Is Stumptown streaming or online? Disney+ and Amazon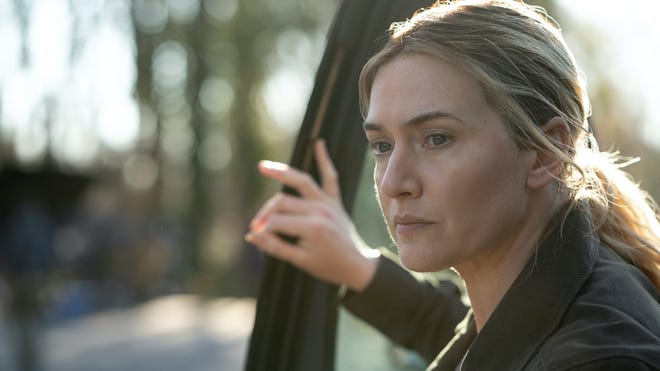 Kate Winslet really does one hell of an accent for this, we'll tell you that much. Your Philly friends are probably divided about this show, especially given its popularity.
Is Mare of Easttown streaming or online? Hulu, YouTube TV, and Amazon
Tennessee: Memphis Beat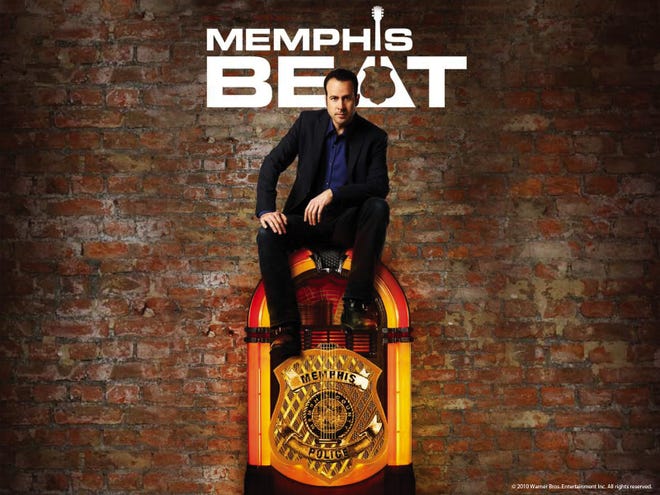 2010's Memphis Beat is a more comedic detective show than most of the ones here, starring My Name is Earl's Jason Lee as an Elvis-loving detective and self-appointed guardian of Memphis culture. It was canceled after two seasons, and it's not streaming anywhere, so feel free to imagine the jokes yourself.
Is Memphis Beat streaming or online? Not currently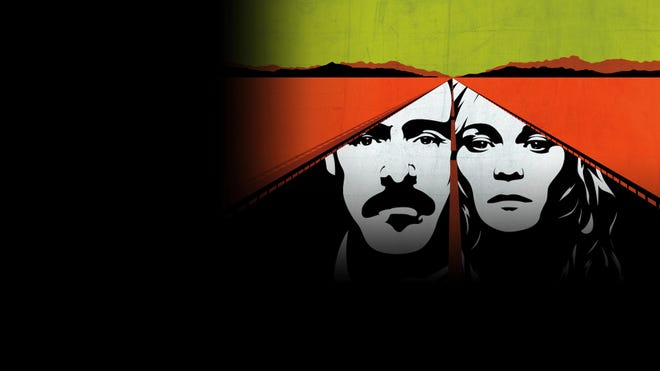 If you think this is where we should be putting Walker Texas Ranger, first of all, congratulations on reading this from the internet 20 years ago. We're sorry about what's going to happen to Conan O'Brien. This underrated 2013 series focuses on an international manhunt for a serial killer entailing cooperation between US and Mexican forces, expounding and luxuriating in the differences between each country's approach to crime and law enforcement. It's a show which truly takes advantage of Texas's demographics and geography in a way no Chuck Norris joke can ever capture.
Is The Bridge streaming or online? Hulu and Amazon
Utah: Mosaic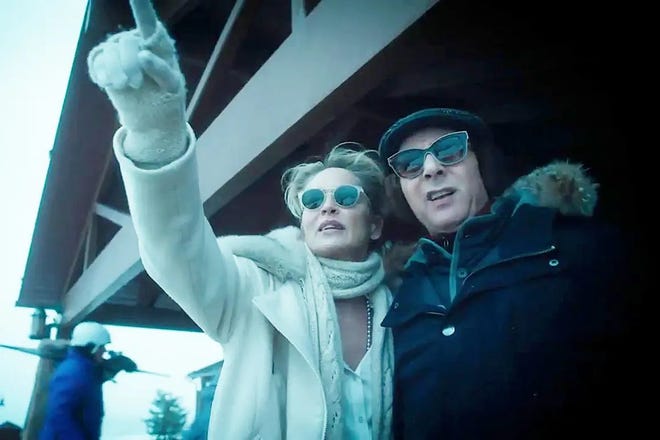 Mosaic was a really interesting experiment in interactive media around 2017, releasing as a series originally available as a mobile app where users could choose to view the same story multiple times through varying perspectives. The experimental project was cut into a TV show the next year, but it remains an intriguing cultural artifact of how we use modern media to explore the boundaries of storytelling. And there aren't that many detective shows in Utah.
Is Mosiac streaming or online? Not currently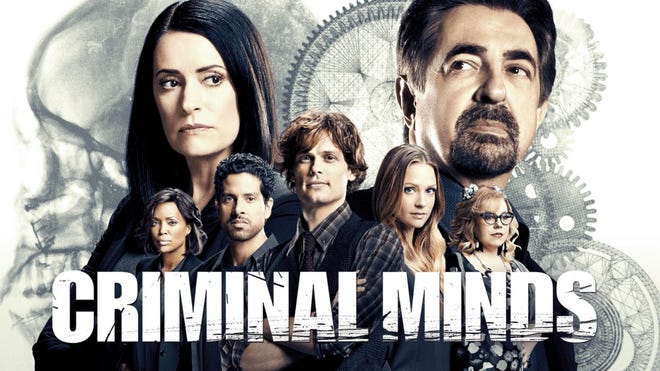 Criminal Minds, if you'll forgive us, is sort of the thinking man's CSI or Law & Order, falling somewhere in its complexity between your typical crime procedural and Mindhunter. Like most FBI shows, Criminal Minds is primarily set in Quantico, but we're giving it the shoutout for taking the procedural formula and holding it to a somewhat higher standard. More of a Wendy's than a Burger King.
Is Criminal Minds streaming or online? Hulu, Pluto TV, YouTube TV, Paramount+, Philo, The Roku Channel, Amazon
Washington: Twin Peaks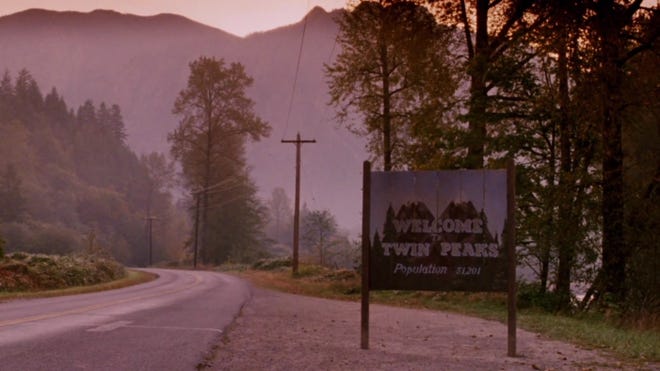 It feels like underselling Twin Peaks to call it a detective show. There's a detective, in Agent Dale Cooper, and a murder to solve, in teen queen Laura Palmer, but what it is in practice is the magnum opus of one of our greatest living directorial auteurs, David Lynch. It's bold, avant garde, and every other adjective you would use to describe something really weird, but in a good way.
Is Twin Peaks streaming or online? YouTube TV, Paramount+, fuboTV, The Roku Channel, and Amazon
West Virginia: Hawkins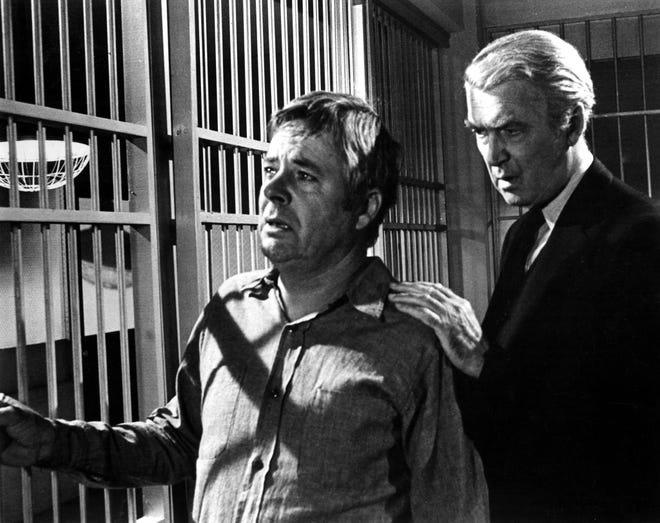 Another one-season 70s show in a state that doesn't frequently get scripted TV shows. This one's about a lawyer who tries to solve the cases he gets involved in, which feels like a conflict of interest.
Is Hawkins streaming or online? Not currently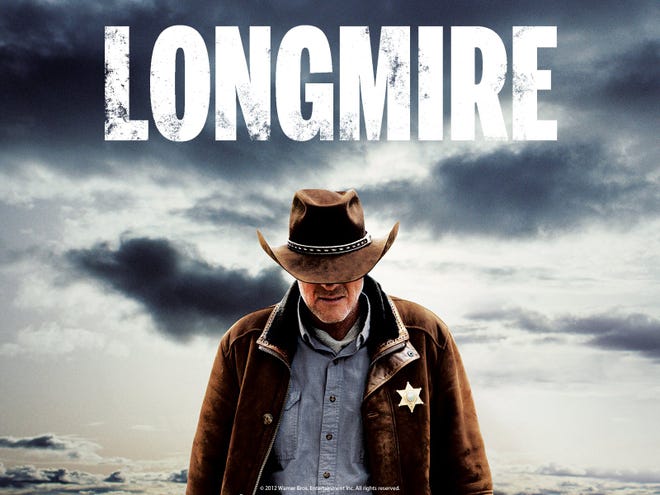 If you feel like you want to watch Justified, but not quite as good, try Longmire. We get it, there's only so much Justified.
Is Hawkins streaming or online? Netflix and Amazon
Minnesota, Missouri, and North and South Dakota: The Fargo States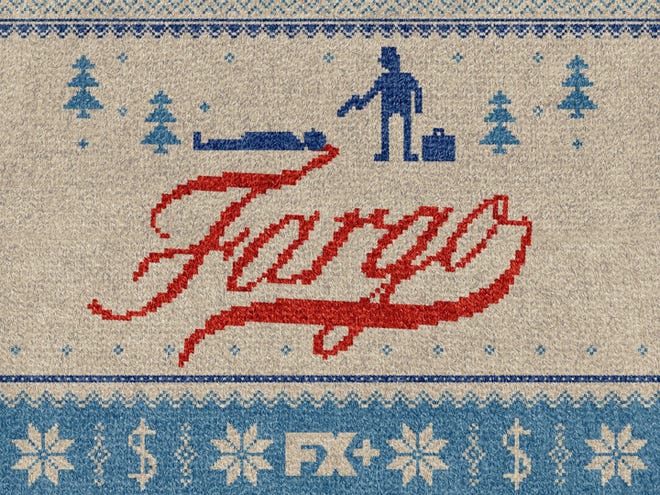 True Detective honestly has nothing to worry about from the CSIs and Law & Orders of America, as it's really going for a different kind of Prestige Television audience. We can see a world where a New York or Nevada season of True Detective is considered the best detective show in that state, even if it's not the most successful. No, the truest great enemy to True Detective's conquest is FX's Fargo, which in its four seasons has staked out the midwest in its Coen Brothers-inspired coverage of Minnesota, Missouri, and North and South Dakota. The show's artful direction, impeccable characters, and chilling meditations on the nature of good and evil make this breadbasket all but impenetrable to even the greatest of detective show rivals. It seriously is that good.
The Unclaimed
If True Detective is looking for freebies, there is some unoccupied territory within the US. As far as we could see, A bloodless coup awaits them in Alabama, Connecticut, Delaware, Indiana, Rhode Island, South Carolina, Vermont, and Wisconsin, which lack any significant detective shows primarily set within their borders. Seems like easy pickings for expanding their reach on the map. After all, they're going to need to build up their strength before taking on the Fargo Stronghold. Noah Hawley is a wiley general.