Cosplay: How to craft a basic boot cover
When you need a specific style, craft your own boot cover!
What you need
Desired fabric (2 way or 4 way stretch)
Matching thread
Boots
Measuring tool
Marker
Pins/clips
Fabric Scissors
Paper Scissors
Seam ripper
Pattern/butchers paper
Foot grips
Step 1. Lay your boot flat on the pattern paper and trace around the outside holding the pen perpendicular to the shoe. Do the same for the base of the shoe until the start of the heel (on the inside).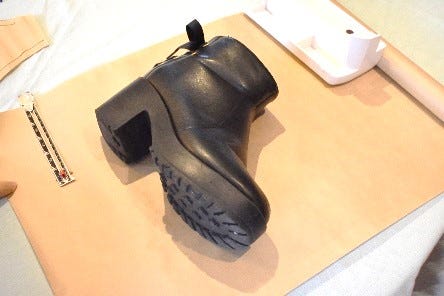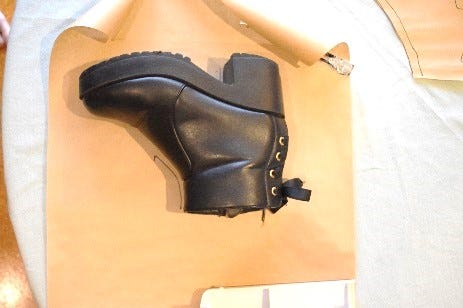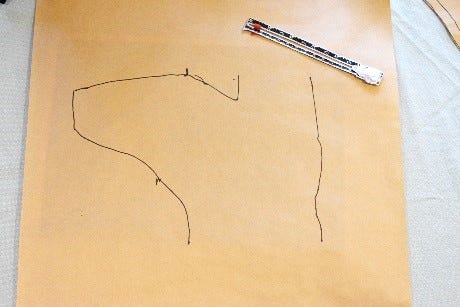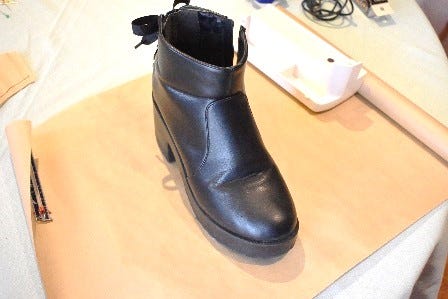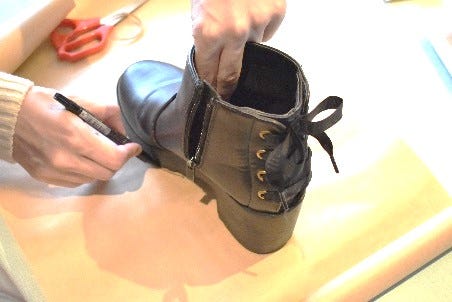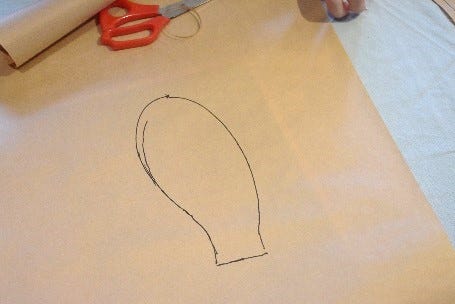 Step 2. Mark 1.5cm around the edge of the shoe and base to create your seam allowance. Cut out the pattern with paper scissors.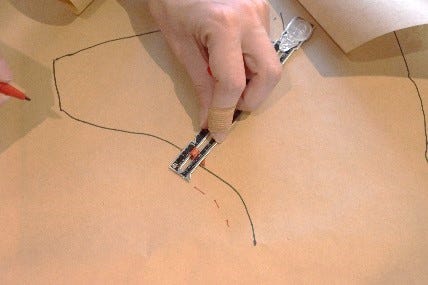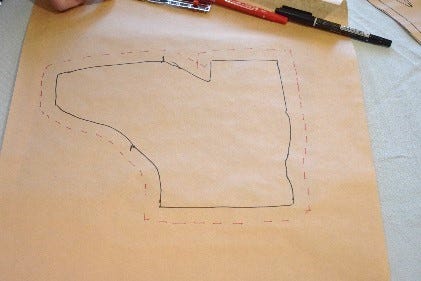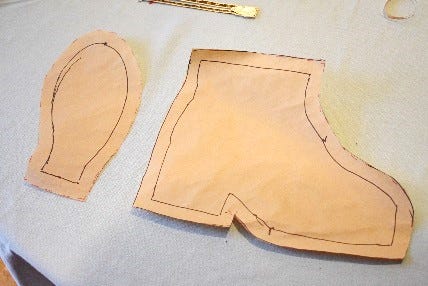 Step 3. Place the pattern onto the fabric. If you are using a 2-way stretch, make sure the stretch is along the side of the shoe (heel to toe tip). If you are using a pleather fabric, try and keep pins within the seam lines, or objects to weigh down the pattern instead. Using your fabric scissors, cut around the outside.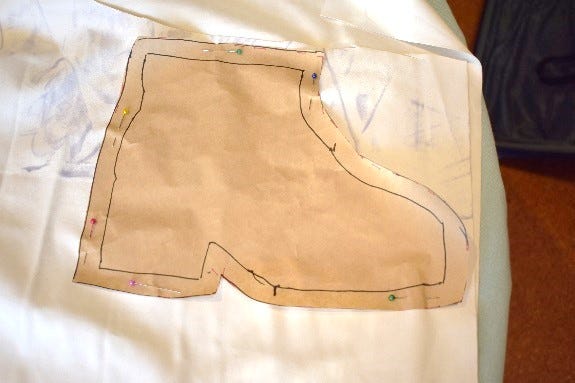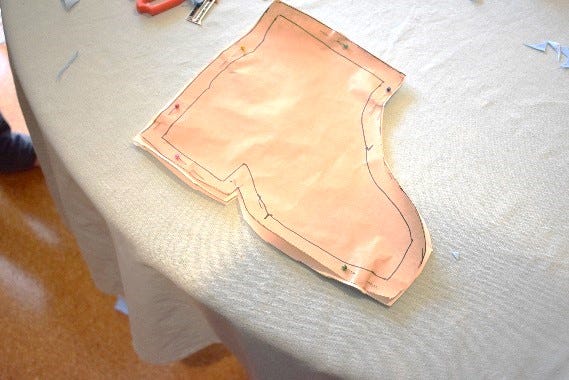 Step 4. Pin across the front of the shoe, sew. When sewing with stretch fabrics I like to use a triple straight stitch (no. 17) however you can also use a narrow zig-zag (10) or lightning bolt (4) stitch. Sew lining up the seam with the 15mm line of your sewing machine. You can see the seam I've used is a powder blue thread.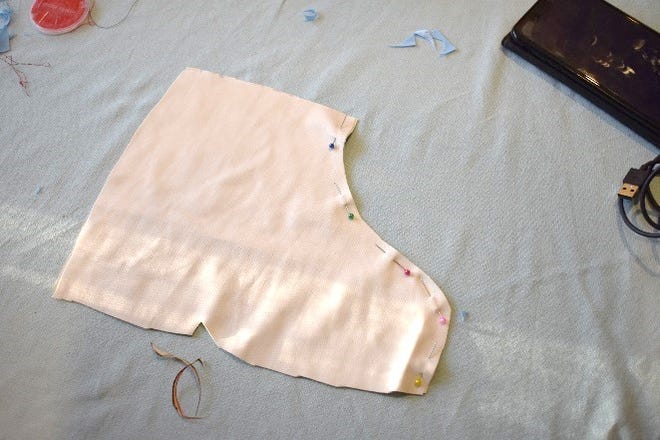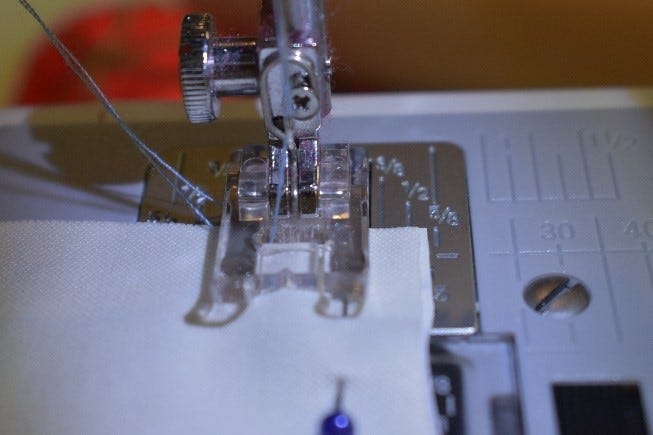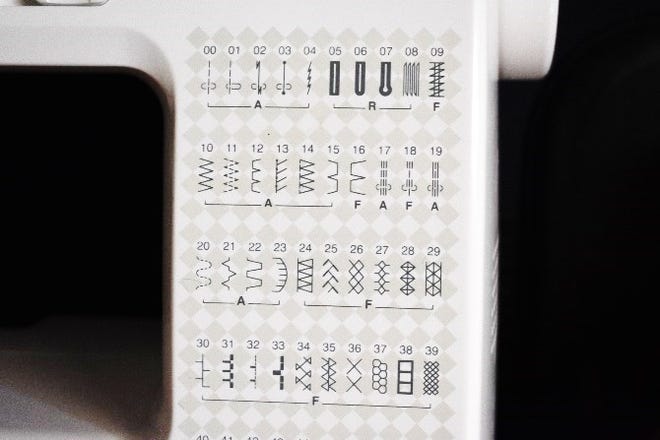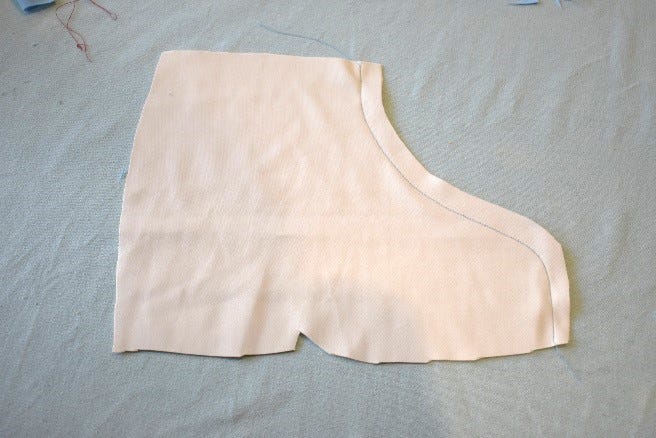 Step 5. Pin your cover to the shoe and pin the back until the fabric meets and pin it into place, not too loose but not too tight either. Sew along the guide you created with your pins. After, clip the inside curve so it sits flat when you reverse your cover and try it on your boot. Check it fits right then reverse it inside out again for the next step.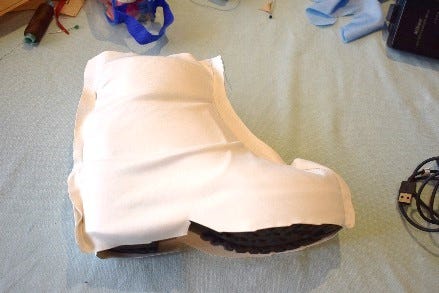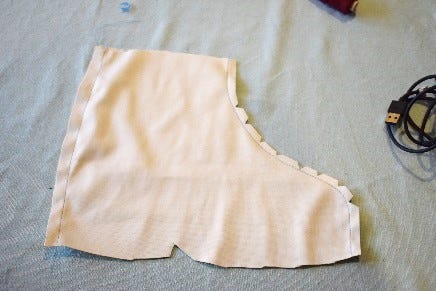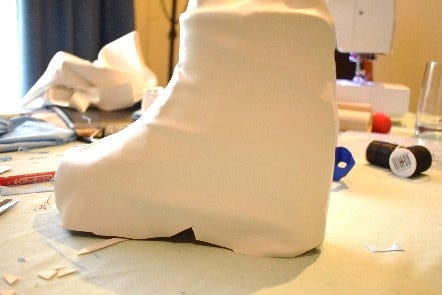 Step 6. Create a piece for the inside of the heel and sew this to the smallest end of your shoe pattern. Pin the base shoe pattern so it evenly stretches across the base of the shoe. Pin all the way until the base of the heel, don't cover the bottom of the heel, you want that to remain open. Sew and clip your seams.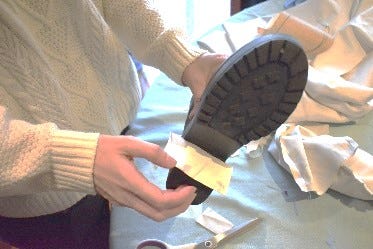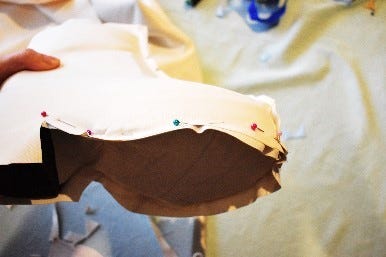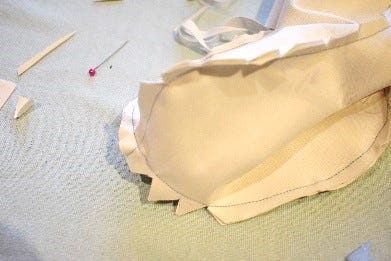 Step 7. Add a grip to the bottom on the right side of the fabric. You can get a variety of different sizes online, the wider the base the larger I recommend. In this one I underestimated the size of the shoe so ignore how small it is.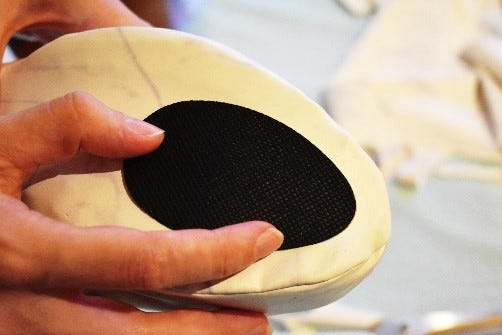 Step 8. Sew your hems across the top of the shoe and around the opening at the heel and then you're done!