Cosplay on a budget: 10 tips for a foam outfit that's easy on your wallet
If you're wanting to get into foamsmithing but are worried about price, here's some tips to keep it under budget!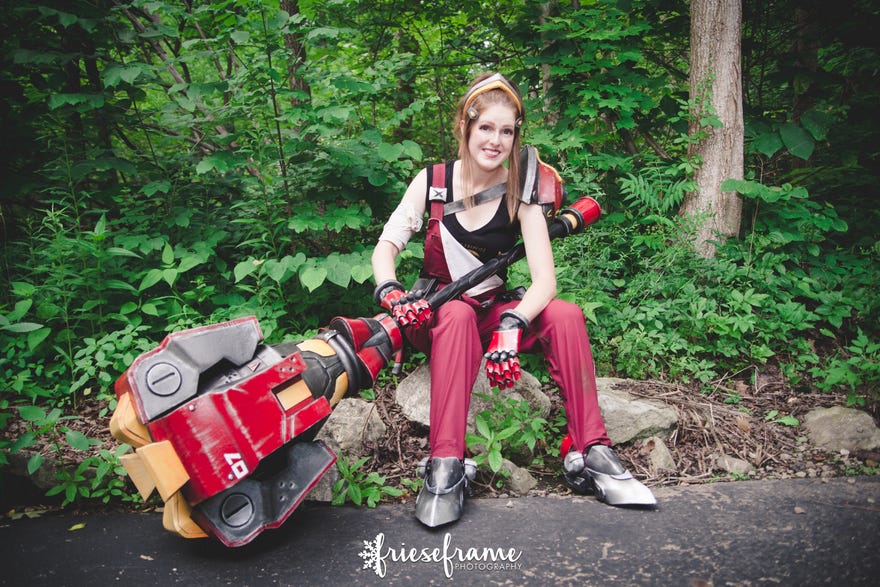 I get it - foamsmithing can be intimidating. There are a lot of options and a ton of tools, and it's not always clear where money is well-spent when you're starting out in the hobby. However, I actually think building with foam can be quite economical! Here are my ten quick tips for saving money on foamsmithing:
1. You don't need "cosplay quality" foam.
Don't get me wrong, the foam from TNT Cosplay Supply, SKS Prop and Costume Supply, and CosCom Cosplay Supplies is very very nice - but it is in no way necessary! Floor mat foam and craft foam can get you very far - I used them exclusively for years...and won several contests with them, too! Plus, since they're less expensive, they take the pressure off when you're just learning.
2. You don't need all the fancy supplies.
I love foam clay as much as the next foamsmith, but we survived for a long time without it and it's totally not necessary. Same goes for pre-cut bevels and dowels, a wood burner, plastazote, specialty paint - heck, even a heat gun isn't strictly necessary, since you can heat seal with a stove! Foamsmithing takes very little to get started (foam, a knife, glue, sealer, paint, and safety equipment), and I encourage you to begin with just the basics.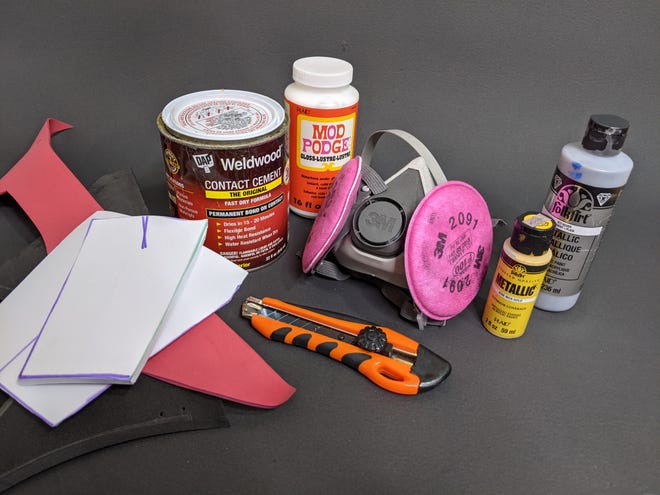 3. Barrier seal strategically.
Plasti-dip is a great flexible sealer to use between foam and paint, but it's also expensive. If the foam pieces you'll be sealing are not meant to flex, do they really need flexible sealer? Mod Podge and wood glue are great primer options for rigid pieces, as they are much cheaper than plastic aerosols and you can worry less about cracking becoming an issue. I find that taking a quick pause to evaluate before sealing allows me to make better and more active decisions - is this sealer really the one I need for this particular piece?
4. Choose one pair of shoes for your costumes and then make your boot armor removable.
Obviously this doesn't work for a costume which needs a specific kind of shoe. But for a suit of armor, I recommend buying (or even thrifting!) one pair of comfy and versatile boots and then building removable shoe armor on top of them. It's better for your wallet and the environment!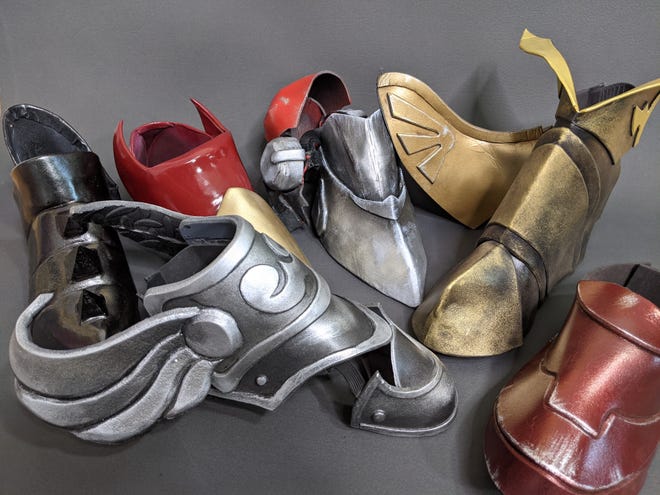 5. Start with cheap tools and upgrade when you need to.
There's no need to start out with a high-powered heat gun and professional rotary tool. I recommend starting with the cheapest basics and then only upgrading once they break or you feel like the cost is worth the increase in quality. If you have a local Harbor Freight, I find that it's the best place for starter tools like heat guns, rotary tools, box cutters, jigsaws, and more.
6. Buy long rolls of 2mm craft foam instead of the little sheets.
These rolls are easier to use since you won't have to piece it together for larger pieces, and they're way more economical. They can be a little hidden at the craft store - just keep an eye out in the craft foam section!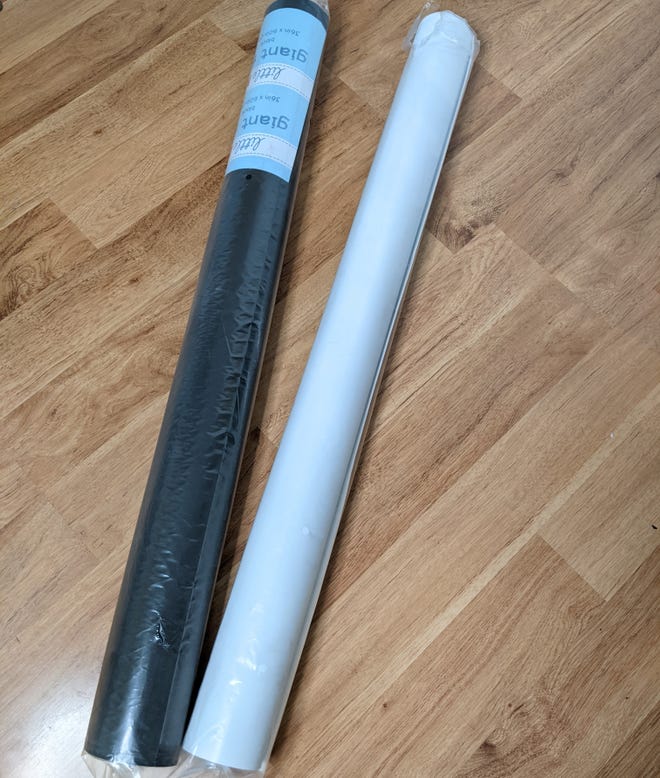 7. Plan - and order! - ahead.
Cosplay foam from the craft store is very nice, but is much more expensive than ordering the good stuff online. When I notice I'm running out of a kind of a supply I use a lot, like 4mm and 6mm foam, I try to put in an order as soon as I can so I'm not tempted by the markup. Attachment supplies especially, like velcro, D-rings, magnets, and elastic - are also much cheaper when you buy them in bulk in advance instead of from the fabric store. A little planning can save a lot of dough!
8. Pattern with junk mail and other scrap paper.
It's a little silly, but I've never bought patterning supplies for cosplay. I save messed up prints, junk mail, unwanted newspapers, and even old patterns - all of these can be used for pattern making and then recycled. Just don't forget to add allowance for the thickness of your foam!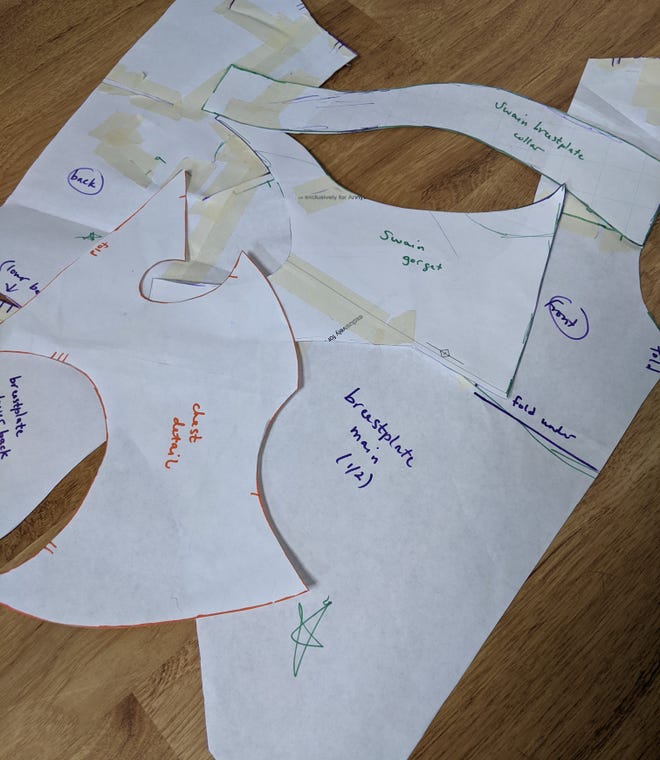 9. Sort your scraps and other materials.
Get in the habit early of keeping all your scraps and other loose materials in marked bags or containers - you'll thank yourself later. Of course we all know that saving foam scraps is a great way to save money. But sorting your supplies can also help a ton, since it means you're much more likely to find what you need instead of dipping into your big pieces. I have my foam scrap sorted by thickness, then my more commonly used thicknesses (2, 4, and 6mm) are also sorted into "small scrap" and "large scrap" buckets. I also have small collections of zippers, elastics, velcro, and other commonly used materials - if you know where it is, you don't have to buy more!
10. Get creative with your closures.
Strapping can get expensive when you're using rare earth magnets or heavy duty velcro. Instead, think about getting creative with your closure methods. Have a collection of old ribbons like I do? Make your breastplate lace up the back! Are you a master thrifter? Keep an eye out for purses and outerwear with velcro, D-rings, and straps you can use instead of buying new.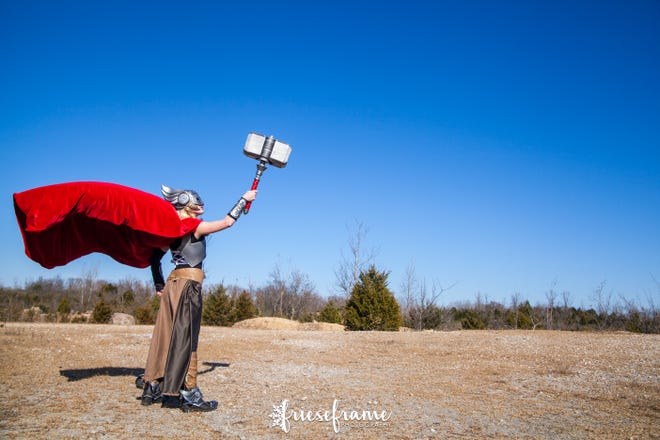 Of course there are certain things which you should not save money on... in my opinion, those are safety gear and glue. Your eye, ear, and lung protection should be top notch. I also believe that foamsmithing is no fun without contact cement. Other than those specifics, I encourage you to be creative, feel empowered to start out cheap, and make upgrades as you feel comfortable doing so.
Have fun making!