Tips for rntering the Cosplay Central Crown Championships
If you're looking to enter the championships, here's some tips from previous winners!
As far as global competitions go, the Cosplay Central Crown Championships is unique. Created by ReedPOP it's the only global cosplay competitions that is purely based on craftsmanship. You start in your local country (some have preliminary rounds) and then you are taken into the final at MCM London. Each country has a different way of doing things however this should give you a good breakdown on tips and tricks if you're entering for the first time or have entered before and want to give yourself a better shot at the title.
Work To Your Strengths
If you've never touched foam in your costumes, don't make that your focus going into the championships. A lot of people make their costume based on the number of new techniques they have in them and this can really work against you when it comes to the final result.
"Make something you're good at making so you can showcase your best work. It is better to make something appropriate to your skill level and do it well, than to make something beyond your skill level and produce a costume you probably won't be happy with at the end" – AmenoKitarou (2nd Place globally 2018)
A good rule of thumb is to use 70% of techniques that are familiar to you and 30% of new techniques if you insist on trying something new.
Be Accurate
Cosplay is becoming another character; you can't let anything ruin that illusion. The judges will always refer to the reference image when it comes to how they judge you from the colours of your materials to the techniques you use. This is only if you're entering the accuracy category. If you're going for design, then make it unique!
I think it is important to be faithful to the reference image of the costume, down to the smallest detail. If the costume comes from a well-defined era (for example Viking), try to research the techniques and materials used to be closer to the character and more coherent - LeelooKris Cosplay (France Overall Winner 2019)
Know Your Judges
Judges come in all shapes, sizes and skillsets. There will be some that will be able to look at a technique with a lot more understanding than others so it's good to get to know them before you walk into the judging room.
Know your judges (if possible), learn what they like and which materials they work with most. Will they be looking for beautiful seams to flip, or perfect priming of foam? This is what they will look the hardest for so be ready. Practice talking to judges, whether it's out loud of just in your head, rehearse what you will say when you explain your costume or prepare answers for questions about certain parts of your costume. - ALT+F4 Cosplay (Overall Australia Winner 2020)
Be Prepared
A seam rips, the glue doesn't hold or your lights won't turn on. The last thing you want is to have something fall apart. This can cost you major marks if it happens in the judging room or up on stage. Preparing what you bring to the judging room is also just as important as what you bring on stage.
The preparation up to the event is to make sure everything is going to hold together properly, the last thing you want is to have any fasteners or details fall off right before judging. Miss Julieta Ravencrest (1st Place Armour Category C2E2 2019)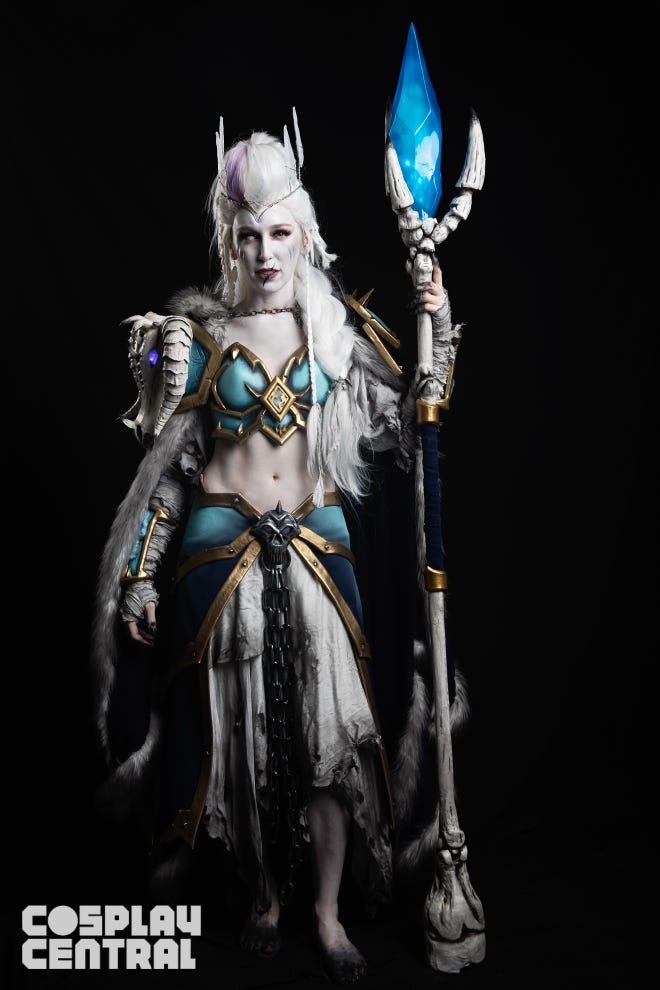 Take Care Of Yourself
In the stress of competition, it's very easy to forget to take care of yourself. Being in costume is already intense, and that's without the stress of competition.
Get lots of sleep, and I would recommend hydrating better than I did. I didn't eat or drink enough the day of the contest and nearly passed out backstage before I could even complete! Have a handler or a friend with you because the day of is a complete madhouse and you usually can't move very well. - Artemis Wild (Overall Winner, ECCC 2019)
That's your advice from previous champions from around the world. Hopefully this article has given you some good insight from a different perspective to help you prepare to take on this prestigious cosplay event.