Essential tools for cosplaying: take your props, armor, and accessories to the next level
These 10 power tools will make your next convention appearance or photo shoot shine
Are you ready to take your prop and armor making to the next level? Or at least make the creation process easier on yourself? Here's a list of suggested power tools for a cosplayers workspace from the most useful to ones that are great to splurge on.
1. Glue Gun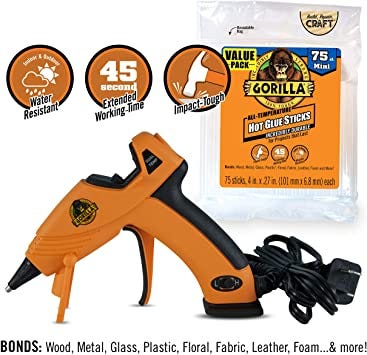 What can I say other than this is the most necessary tool since it can be used to glue virtually anything and quickly. There are two main options for glue guns. Cool melt guns will heat the glue to a cooler temperature which is great for thin materials or ones that might warp with high temperatures and is safer for your fingers. Hot glue guns will heat the glue to a higher temperature allowing for more time to work with it before it cools and hardens. Between those, you can find glue guns for thicker or thinner glue sticks, depending on how much gluing you will be doing and how often you want to reload a new glue stick.
2. Heat gun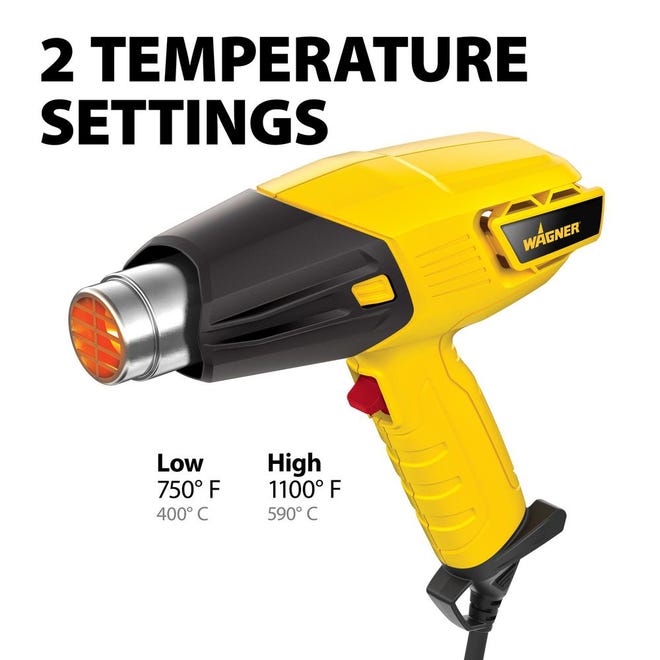 Whether you are planning on working with worbla, foam or both; a solid heat gun is absolutely necessary. While you can get away with using a blow dryer to get the material pliable enough to work with, you can accomplish the same task in a fraction of the time with a heat gun. They can be found in a range of prices from $10-$25 but I personally recommend spending a little more for one that heats to a hotter temperature and at a faster rate.
3. Sewing Machine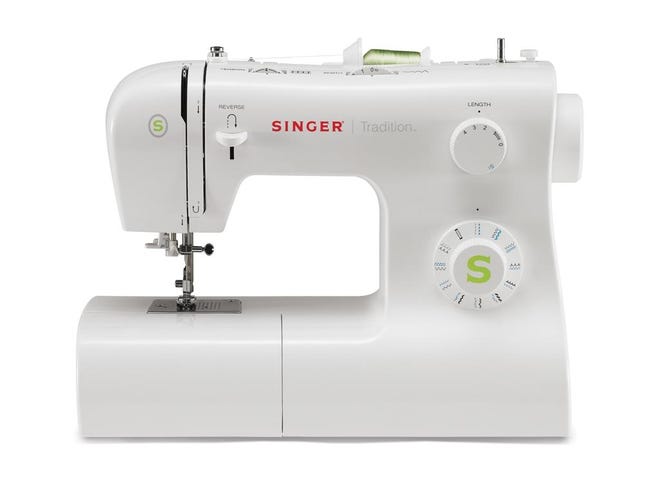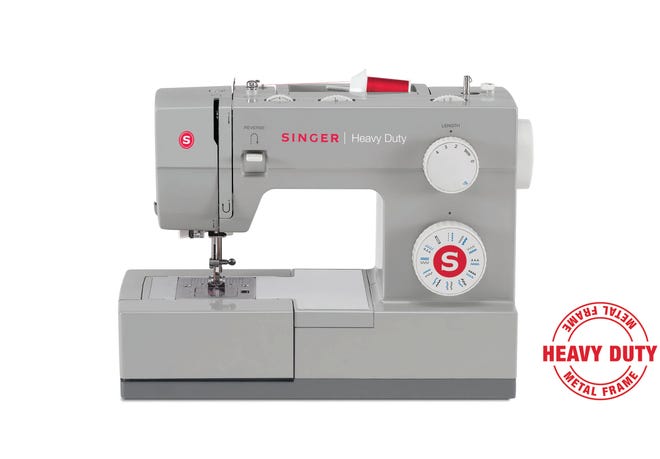 Most people make the assumption that sewing machines are only useful for cosplayers that make fabric based cosplays. What many don't know is that a sewing machine can also be used on thinner EVA foam to not only hold pieces together but also for decorating purposes. A basic Singer 2277 costs around $130 (keep an eye out for sales) and can handle most sewing projects but investing in a Singer Heavy-Duty machine gives you more options like sewing leather and thicker pieces of foam.
4. Rotary Tool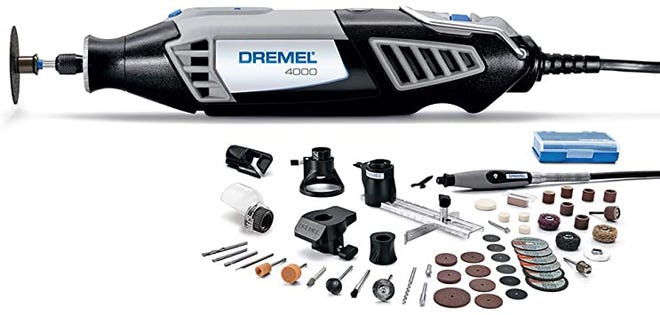 Many people know of rotary tools by the most popular brand name, Dremel. It's a handheld tool with a motorized, revolving tip that bits can be added to for numerous uses like sanding, grinding, cutting, and polishing. I've used mine on Worbla, foam, wood and even PVC pipe. There's really little you can't do with a rotary tool. Corded rotary tools will last longer since batteries don't need to be replaced; but if you will need to go outside to work with it, a cordless option might be best.
5. Sander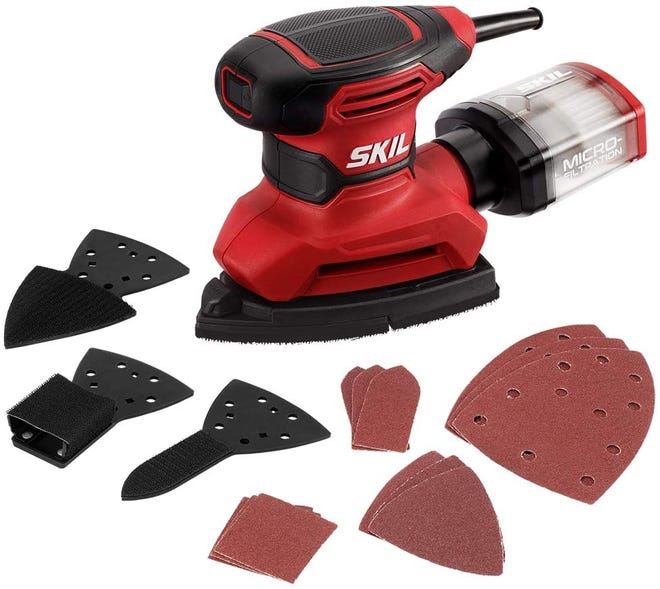 While you can sand small areas with sandpaper or a rotary tool, a dedicated sander can really help with smoothing out larger props and armor pieces. Something compact and lightweight is perfect for working on cosplays. An orbital sander (spinning) or vibrating hand sander works for most projects but ones with optional detail sanders help to get into corners with its triangular point. Save your arm the workout and invest in a sander with interchangeable refills.
6. Wood Burning Tool or Pyrography Pen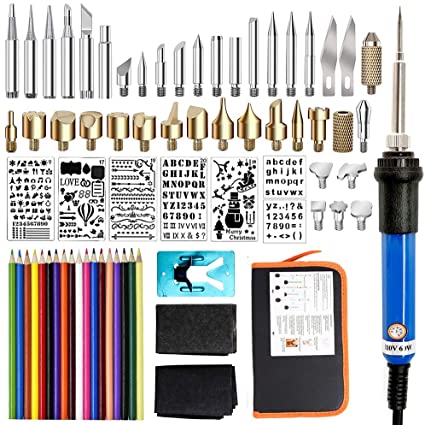 Pyrography means writing with fire which can be useful for decorating. With a wood burning tool, you can etch details into wood, leather, PVC and even foam. Most wood burning kits will come with a few different etching attachments which can create various, unique designs. Take some time to practice on scraps of foam first so you get an idea of the marks each attachment creates and how much pressure to use on the foam so you don't accidentally burn through it.
7. Power Drill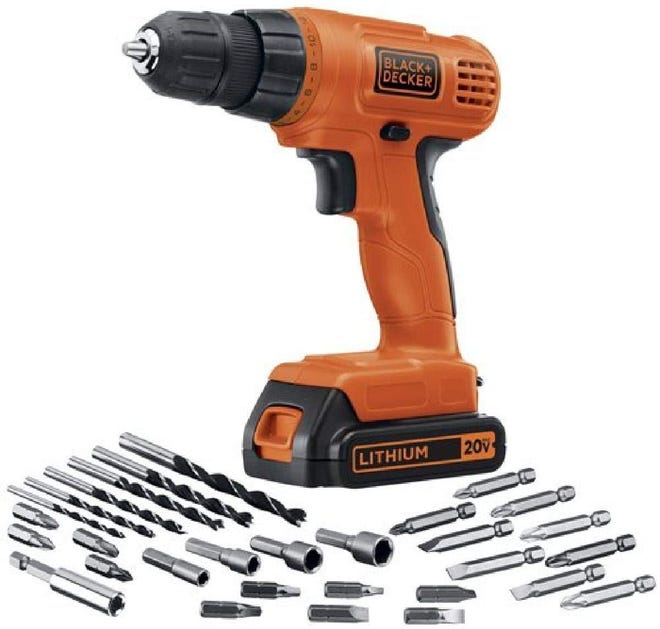 A simple and ordinary power tool, the power drill can make your life a lot easier not only during construction but also in decorating. Like the rotary tool, drills can have multiple attachments to help with various projects like mixing paint and spinning ties together. It's most useful for putting holes in armor for attachments or rivets.
8. Jigsaw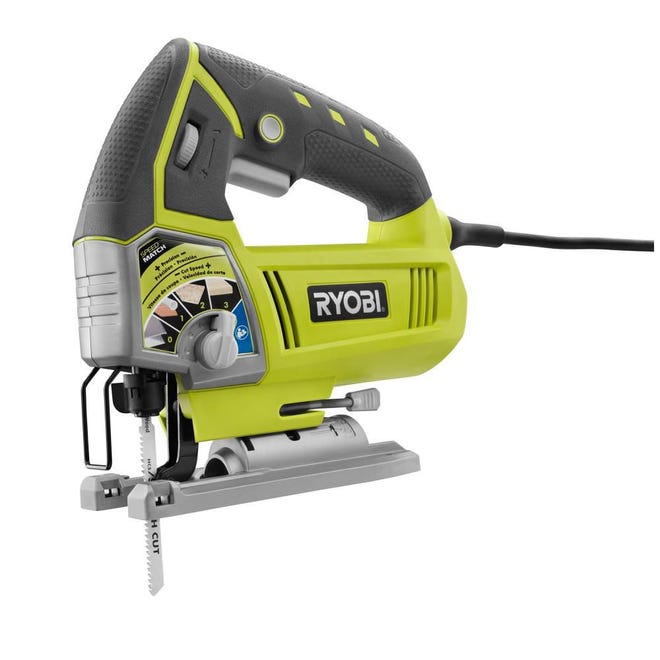 Here is where we get into some of the larger and more extravagant tools. If you are working with a lot of wood or working on larger than life cosplays, a power saw can help cut construction time in half. A jig saw with the proper blade can handle different types of cuts and materials and is also considered one of the safer power saws available. Again, corded options will last you longer as long as you have the ability to work near an outlet.
9. Airbrush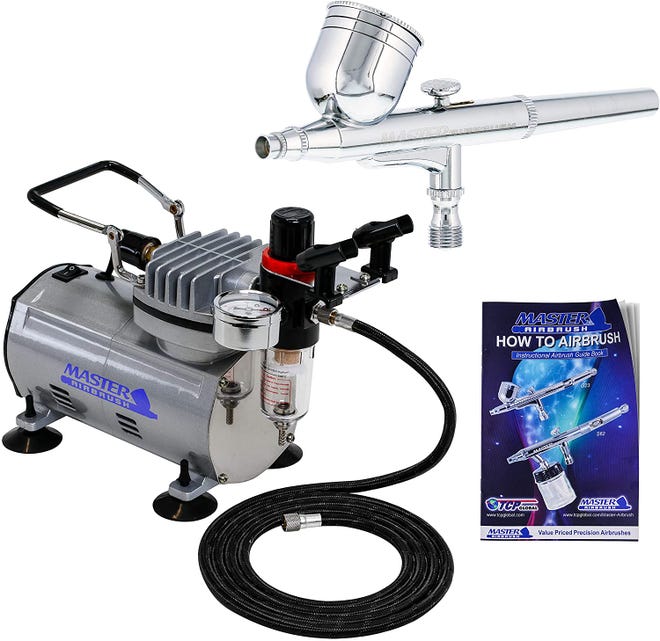 With an airbrush you can take your armor painting to new levels. Airbrush kits usually come with the airbrush gun and a small compressor that will generate and force air through to the gun nozzle. Blending and creating dimension with paint becomes much easier once you've gotten used to your airbrush. It's important to make sure to properly clean your airbrush after each use so paint doesn't dry and clog nozzles which can be irritating to have to clean out later.
10. 3D Printer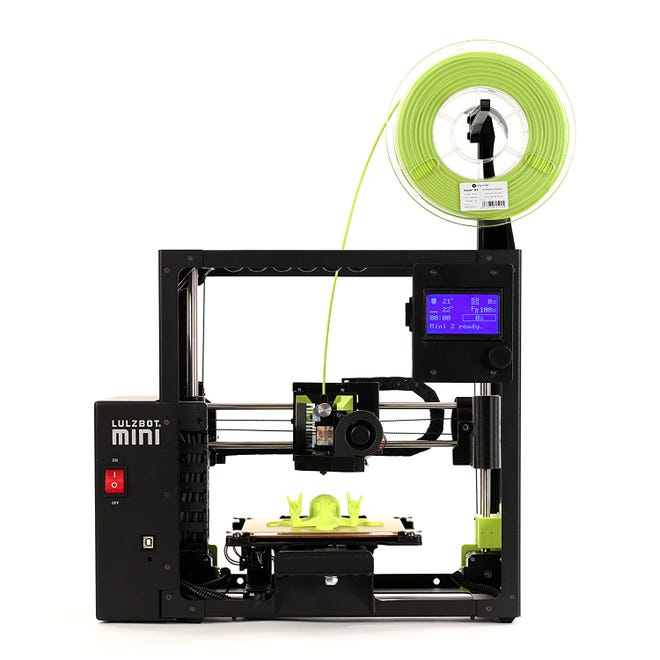 Probably the most expensive investment piece for a cosplayer is a 3D printer but the items you can create with one are endless. While the idea of having to learn how to use 3D printing software and create custom CAD (Computer Aided Design) models can be daunting, there are many talented cosplayers and creators who have stock models that can be downloaded and easily printed at home. Just remember that you will have to invest in the printer and 3D printing plastics.
With the exception of the sewing machine and 3D printer, shop for power tools at hardware stores rather than craft stores to get a higher quality product at a similar, if not cheaper price. It may be a bit more of an expenditure at the start but you'll avoid having to purchase a replacement later. If budgeting, try looking through tool sections of thrift stores or pawn shops for discounted used power tools. Research and compare tools before purchasing and start creating your powerful cosplay workshop.