Cosplay makeup: The best brands for pros, amateurs, and con goers
Here are our favorite makeup brands to use for all your cosplay needs!
Makeup is expensive! Seriously! Why does being glamorous have to cost so much? As a cosplayer, transforming yourself into characters from film, anime, and comics can be taxing but take it from us; it's worth it. We've discovered five recommended brands from cosplayers who utilize makeup in both revolutionary and conventional ways.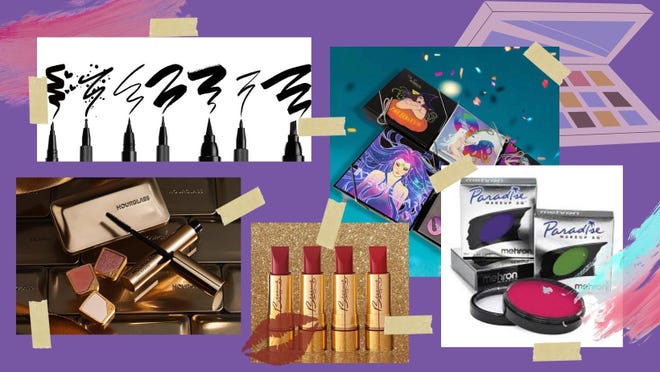 Whether you are just starting your cosplaying journey or you've been in the biz for a while, we've got some fantastic brands to recommend to you. Also, stay tuned for some tips and tricks along the way.
1. Mehron Makeup
Of course the top trusted brand by most cosplayers is Mehron Makeup.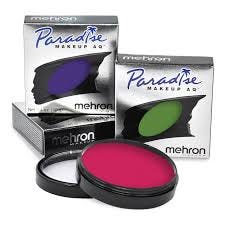 This water-based makeup is perfect for face and body paints and is essentially world-famous in the cosplay community. Alyson Tabbitha incorporates this as her base in most of her body paint cosplays. When she became the cybernetically enhanced guardian of the galaxy, Nebula, Alyson primarily used Mehron makeup. Her recommended colors to consider purchasing for Nebula are: Sky, Teal, Light Blue, and Purple. She uses two different blues to create dimensions in the shade.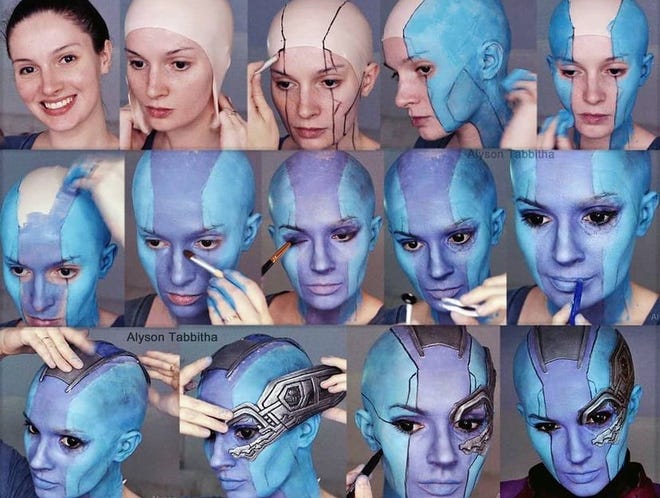 Her pro tip is to use a white cream Mehron paint to blend and highlight her cheekbones, nose, above the lip, and chin. To watch the full video of Alyson Tabbitha's transformation into Nebula, watch her makeup tutorial on YouTube.
We also recommend purchasing their setting powder because it is chef's kiss!
2. SURREAL Makeup
These pallets absolutely slay!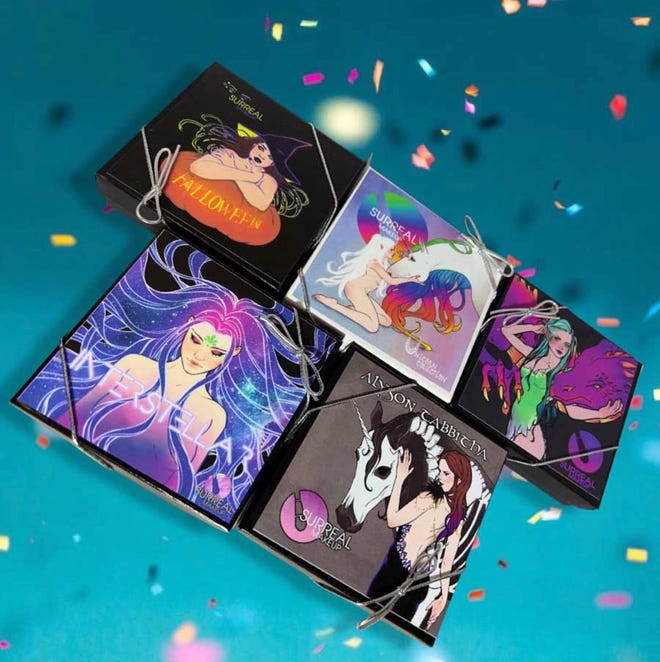 Eye shadow pallets are an absolute must when it comes to cosplay. So if you're going for a smokey eye or something more fantastical, Surreal has your back! Their beauty pallets are inspired by cosplay, for cosplay. They have eye shadow pallets and liquid eyeshadow for the dealer's choice. So go no further when you need vibrant colors or brilliant neutrals to make your eyes pop.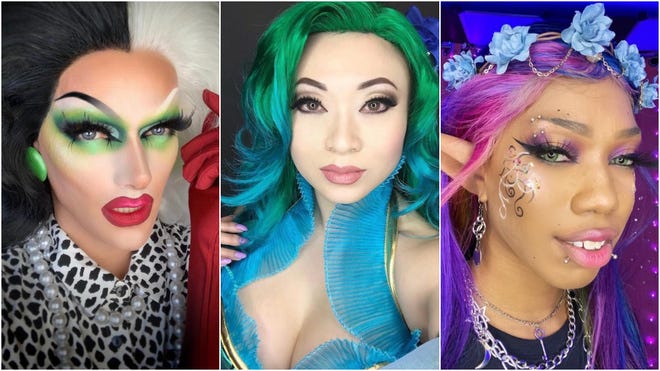 Aside from Surreal Makeup's eyeshadow pallets, the brand also carries highlighters, body shimmers, and fragrances. We are seriously obsessed! Who wouldn't want to look as good as these beauties!
Pro tip: for bruising, combine green, purple, and yellow eyeshadow to create a realistic look.
3. NYX Cosmetics
If you're looking for some simply impressive eyeliner, then we highly recommend
NYX Cosmetics
.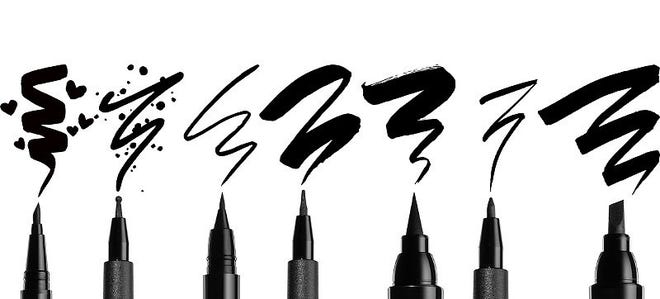 There is no other place where an eyeliner can be this good!! These makeup artists/cosplayers utilized eyeliner in more ways than one.
Jananiselvaradj used the Epic Wear Liquid Liner ($10.00) in 'White' to complete this Corpse Bride transformation, Lishartistry used the Jumbo Eye Pencil in 'Milk' ($4.50) + Slim Lip Pencil in 'Natural' ($4.00) to complete here Bellatrix Lestrange, and ohmygeeee used the Epic Ink Liner ($9.00) to become out of this world.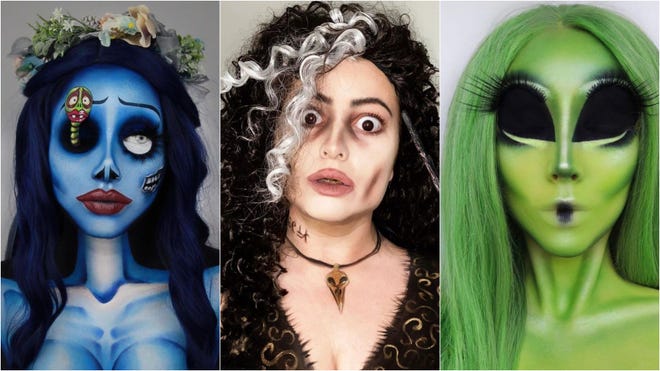 With so many different shades of liners, the possibilities are endless. A tip for using liquid eyeliner is to prep the eye with an eyelid primer to keep the liner in place.
Pro tip: If you are a Disney cosplayer, white eyeliner on the waterline can make your eyes pop like animated characters.
4. Besame Cosmetics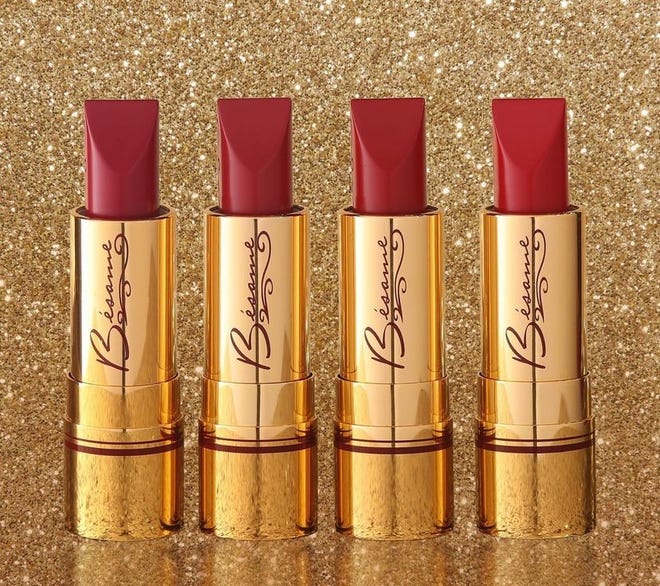 We know diamonds are a girl's best friend, but lipstick is ours! Especially if we want a historically accurate look. Besame Cosmetics was created by cosmetic historian Gabriela Hernandez, who aimed to bring romance back into the beauty community by making lavish, historically detailed, and wearable long-lasting formulas for makeup. Classical characters like Captain Carter, Mary Poppins, and Morticia would look stunning with Besame lipsticks and liners.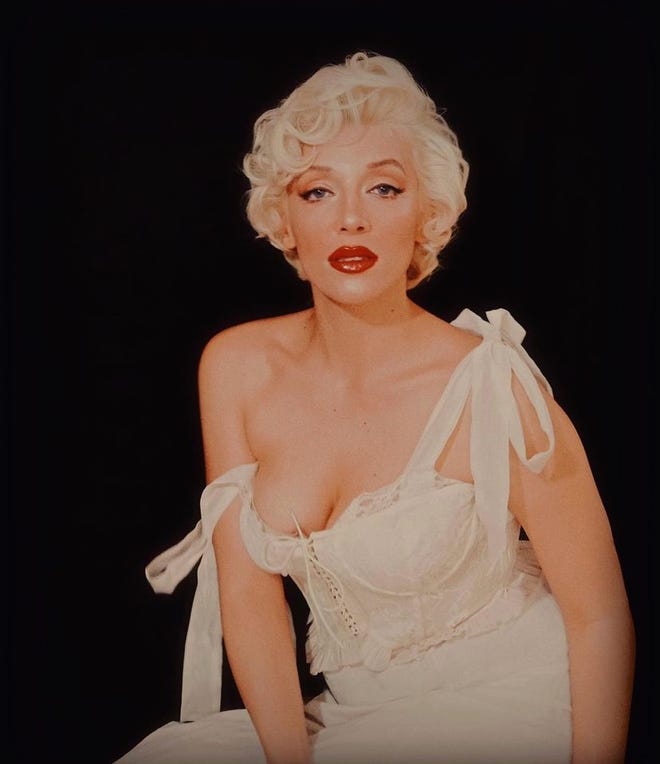 Because of Besame Cosmetics, jeri_mae_james_ has completely molded into Marilyn Monroe! The likeness is uncanny with her own features, but adding a lipstick that does the character justice is one step closer to matching perfection! Another product we love from this company is their 1960's, lipstick holder ($16.00). It's just as beautiful as it is innovative.
Pro tip: Do NOT use Lipstick as an eyeshadow substitute. It can damage your eyes and induce a severe allergic reaction if you're not careful.
5. Hourglasscosmetics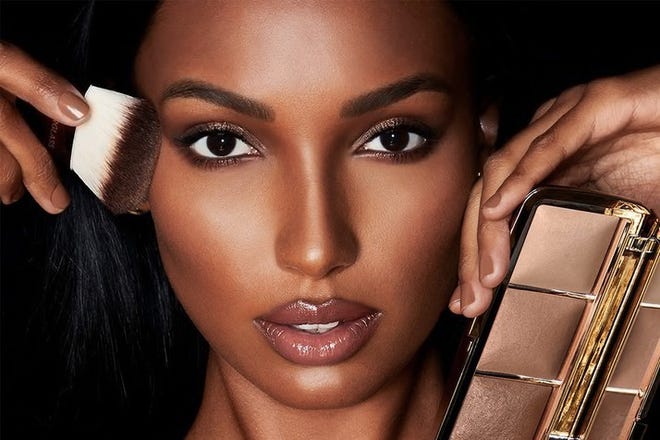 Hourglass Cosmetics is a cruelty-free beauty line specializing in luxurious yet natural products. Plus, they donate to the Nonhuman Rights Project, making a difference in the cosmetics community and the fight to protect animal rights. Many of the Hourglass products are produced without gluten and are vegan-friendly. Ding ding, we have a winner! We loved this brand so much, we reached out to cosplayer Shadyhaze and asked about her favorite products.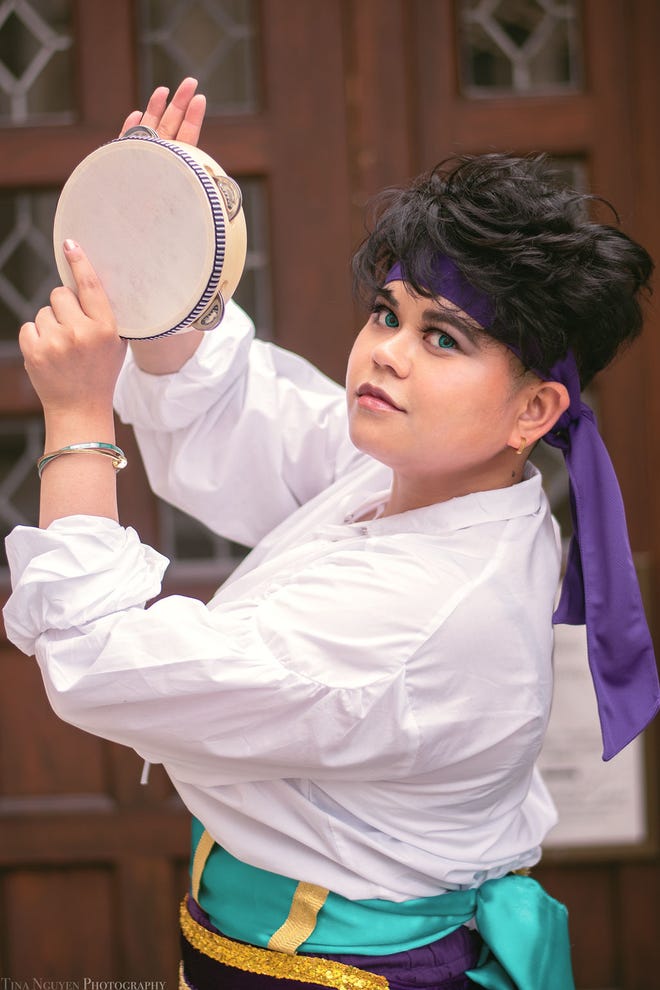 Shadyhaze: "I love skincare and makeup equally. They both go hand in hand to make everything. Hourglass is my top fave because it's cruelty-free, vegan, and makes everything smooth and more natural. Also, the makeup feels weightless, and you glow, literally. Here are my top picks:
That's it for our list..so far! But, we are always on the lookout for new beauty lines and tips! So, if you have any recommendations, send us a message on our socials!