ECCC 2023: The best of the best cosplay from Seattle's Emerald City Comic Con
Check out our gallery of the coolest cosplay from ECCC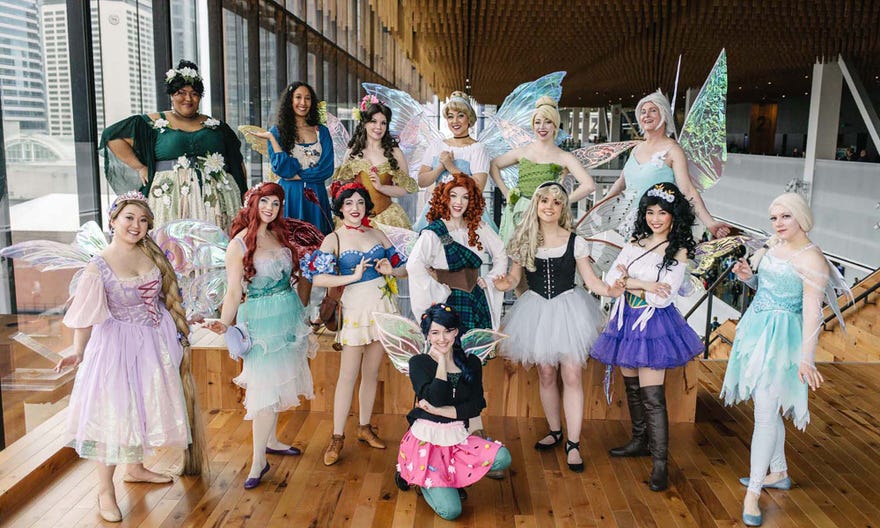 One of our favorite parts of going to comic conventions is being able to see all of the amazing cosplay that people have been working on all year. We at Popverse are huge fans of fandom, and we love to highlight the hard work that people put into making their cosplays as epic, memorable, and amazing as possible.
This Emerald City Comic Con, we made it a mission to put together the greatest gallery of the most awesome cosplay of the show. We wandered around the convention center all weekend as we reported, hosted panels, and met other fans, so we were in the perfect place to get all the best photos, and we collected those photos here at the end of each day.
Come see the best cosplay from this year's Emerald City Comic Con.
ECCC 2023 will took place Thursday, March 2 through Sunday March 5 out of the newly-expanded Seattle Convention Center. You can find out more about what Popverse filmed, wrote, and photographed; Popverse is a sister company of ECCC, under the umbrella of ReedPop.
---
Check out our coverage from Emerald City Comic Con 2022, all brought together in one easy location.