10 best online Cosplay stores for your next big event
If you're looking to buy your own cosplay costumes, here's some sites to choose from.
A lot of times cosplayers simply don't have the time or the skills needed to make a cosplay that has been on their minds to do. Other times the cost of materials would simply be so expensive to make it yourself compared to ordering one online and then modifying it to your liking. Whatever the case is, you can always opt for buying your cosplays if you want to buy it instead. In fact, I have been both making, buying, and modifying cosplays for the last ten years since I started cosplaying. There is no right way to cosplay. Whether you buy it or make it, you do what is best for you!
If you are planning on buying your own cosplay, Halloween costume, or just find materials/props/etc. online), then here are 10 online cosplay sites to find your next cosplay project.
10. eBay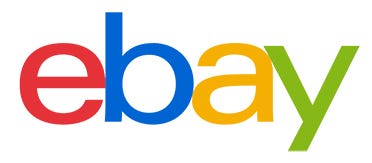 If you're looking for props or cheap cosplays, then eBay could be useful. One of the perks with eBay is that you can look up different types of costumes from reenactment and theatre to accessories. This is also useful if you're looking for pre-owned cosplays or accessories, as you can search by both category and condition. Sometimes theatre companies will post items for sale on eBay, which can occasionally be nice quality costumes.
9. MicCostumes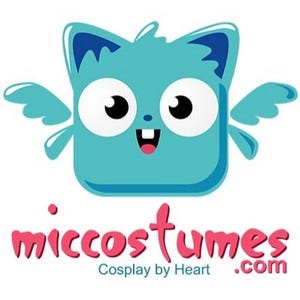 MicCostumes is great if you're looking for cosplays that you can modify or weather to look even better. While this site has mostly anime-related cosplays, it also has plenty of other fandoms such as Legend of Zelda, Overwatch, Game of Thrones, and more.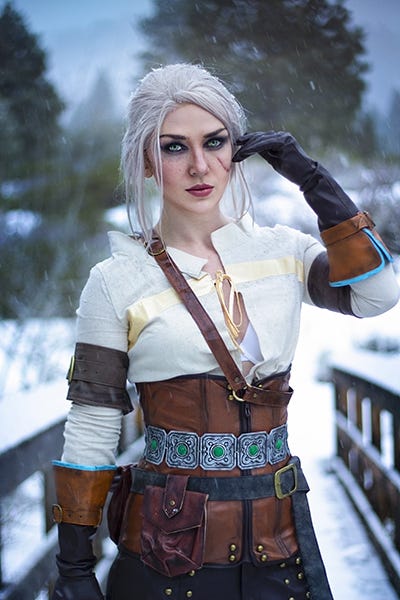 I ended up getting a Ciri cosplay from their Witcher collection and weathering the gloves, pants, corset, and silver belt to make it look more worn like it is in the video game. For a cosplay under $100, it was easy to put a little bit of weathering work in the cosplay to make it match my vision for the character.
8. Amazon

Amazon is a site for so many things nowadays it's no wonder that there's lots of cosplays for sale on there as well. A lot of smaller cosplay companies will sell makeup, accessories, and even full cosplays on Amazon. If you don't mind getting a generic size and modifying a cosplay, then Amazon can be really beneficial.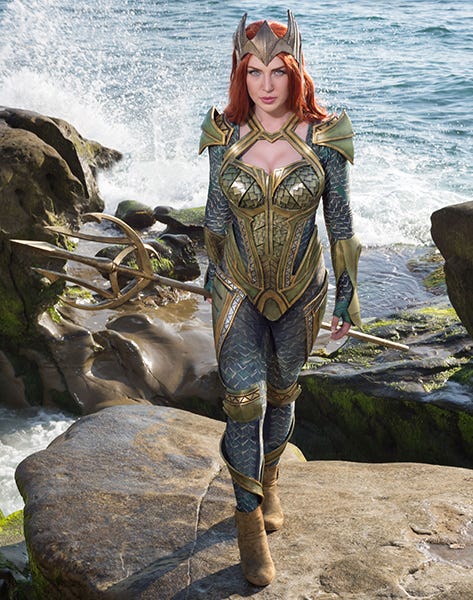 When I was making my Mera cosplay, I bought a basic bodysuit from it and modified/weathered it with watered down acrylic paint as well as bringing in some of the waist with my sewing machine. The best part is that you can order some cosplays through Amazon Prime, so if you are trying to make a cosplay quickly, you can get them within 1-2 days depending on the shipping.
7. Cosplay Sky

While I have never used Cosplay Sky myself, I have heard some pretty positive reviews from other cosplayers. They have hundreds of different costumes on their site, which you can shop by character, gender, anime, video game, movie, and more. A lot of cosplayers have also posted their reviews on YouTube for many of their cosplays, so if you're looking for a specific cosplay, chances are there may be a review online for it.
6. ProCosplay

ProCosplay is known for their quality cosplays and up-close images of their outfits so you know exactly what you're purchasing. Like some other cosplay sites on this list, they have products from many different fandoms to choose from. Quite a few Scarlet Witch cosplayers have been getting her new suit from this site, and I've been seeing nothing but good reviews for it.
I have bought quite a few of ProCosplay's outfits including their Captain Marvel and Hela looks. While I personally wasn't impressed by their Captain Marvel suit because it felt really tight and the first shoes they sent me didn't fit (for the record it was one of their first prototypes so they may have improved by now), I absolutely love their Hela cosplay they have. I actually ended up going custom for the suit and they matched my measurements pretty well for it.
5. HerosTime

HerosTime is the perfect store for getting spandex suits. Whether it's for Spider-Man, Black Widow, Star Fire, etc. this site has it all. One of the best features of this site is that you can customize what you want on your suit. If you want to add a forearm zipper, calf zipper, shoe inserts, or even a crotch zipper, you can add it to the order.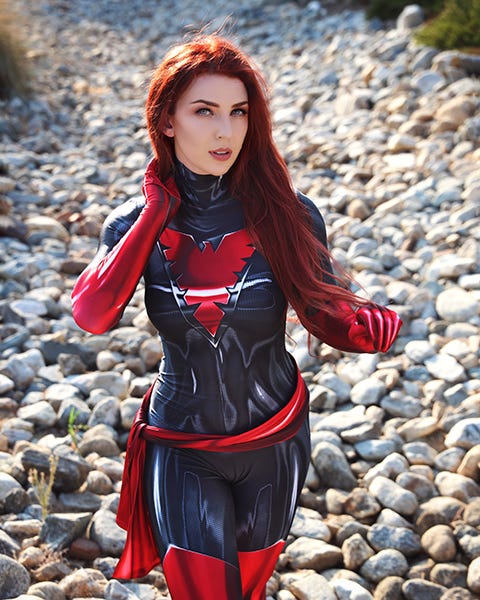 Almost all of my spandex suits lately have come from HerosTime. One of my favorites is my Dark Phoenix suit, which is a beautiful black and red suit with shoe inserts. Not only is the design fantastic, but it also fits perfectly. Another great thing about HerosTime is that it gives a percentage of the sale as well as the price of the digital file back to the original designer of the suits if it was created by an independent artist.
4. EZ Cosplay

EZCosplay has some true cosplay masterpieces on their site that also look stunning both on screen and in person. While many of them are similar to other cosplay sites on this list, they do have some quality cosplays that you can either modify or wear straight out of the bag.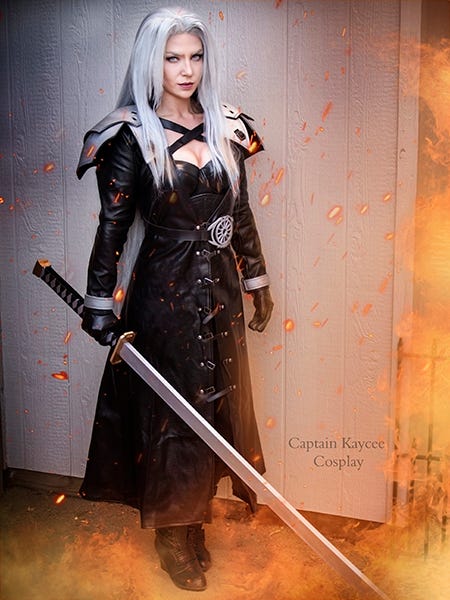 I was given their Sephiroth cosplay a while back and let me tell you it is one of my absolute favorite cosplays I own. When I first got it there were some pieces that hung sort of weird on the cosplay so I ended up modifying quite a bit. The shoulder pauldrons originally just held loosely with straps, so I cut those off and added snaps to the jacket and pauldrons instead. I also fixed the belt piece with the chest straps so they fit a female figure instead.
Overall the cosplay is absolutely gorgeous and with a little bit of modifications I was able to make it look even better than when it first arrived. If you're wanting to do a little bit of legwork to make it look perfect, then EZCosplay can certainly work for you.
3. SimCosplay

SimCosplay is one of the main cosplay sites that I use to get suits such as Black Widow and Scarlet Witch. When it comes to this site, I normally don't do custom sizing because I've had a few problems in the past like tight shoulders (I do have super broad shoulders though) or small gloves. Instead, I get standard sizes and modify them instead.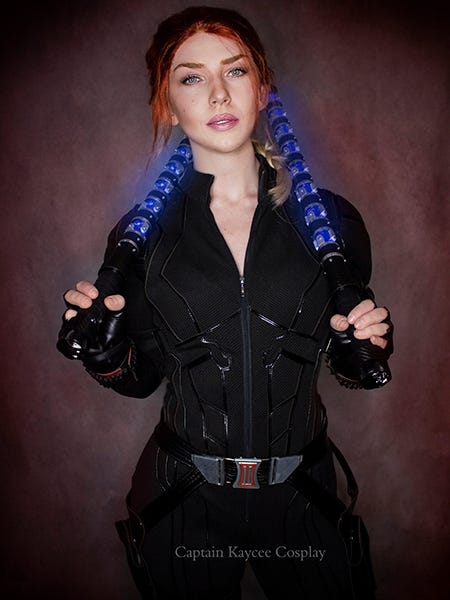 One of the best cosplays I have received from SimCosplay is their Endgame Black Widow suit. For this suit, I got a standard medium size and then modified it using Alyson Tabbitha's bodysuit modification tutorial on YouTube. With just a little bit of stitchwork on my sewing machine and strap adjustments on her belt, it was good to go!
2. RPC Studio

If you're wanting an almost screen-accurate version of a Spider-Man suit, then the RPC Studio is here for you. While I personally have never ordered from them, I have seen their suits in person at conventions and let me tell you the quality is insane. From their impeccable screen printing to their fog-free face shells, this is definitely the place to go for all your Spider-Man/web-slinging heroes' costumes.
1. Etsy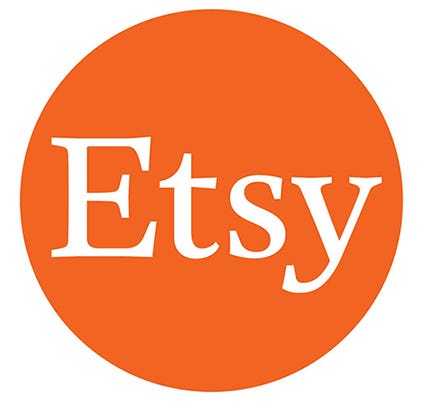 Last but not least we have one of the best places to get quality cosplays: Etsy. While there are some cosplay companies on Etsy similar to SimCosplay and EZCosplay, the best cosplays to buy on this site are from independent artists and cosplayers. From foam props, casted armored, 3D printed pieces, and even fully stitched cosplays, this is the place to go for all your commission needs.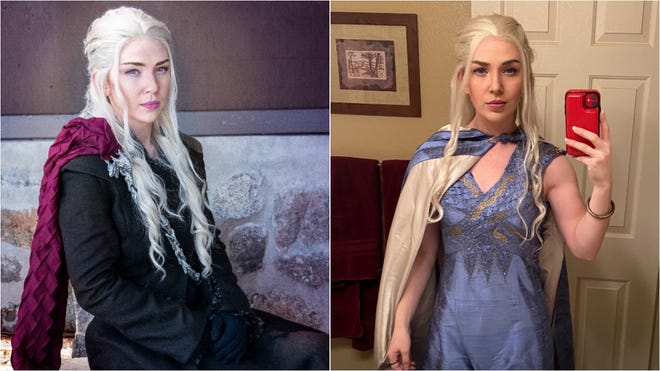 I have bought quite a few commissioned pieces from artists on Etsy (and even sell my own superhero capes that I custom make for people), and one of my absolute favorites is my Daenerys cosplay from Marie Cosplay Shop. I have actually bought two outfits from her which are Daenerys' season 3 blue outfit and her black coat from season 7. Both of these cosplays are super high in quality and the blue outfit even had hand-embroidered smocking and beadwork along the edges like the one in the show.
All in all, Etsy is a place where you can find so many talented artists to commission and get some amazing pieces for your cosplays. Just be sure to order straight from their site and not an ad otherwise they lose money to Etsy. Also don't forget to give them a good review so others can know the quality of their work!
---
Discover the best cosplay from New York Comic Con 2022!