Cosplay Universe aims to be the definitive cosplay documentary
Cosplay Universe is about what goes into dressing up as characters you love - and also the big business that surrounds it
Cosplay is big - even if you don't go to comic conventions. And in the upcoming documentary Cosplay Universe, we will get to learn more about what goes into dressing up as characters you love - and also the big business that surrounds it. Ahead of the documentary's debut screening at Anime Expo, Popverse is debuting Cosplay Universe's poster by Zach Fischer.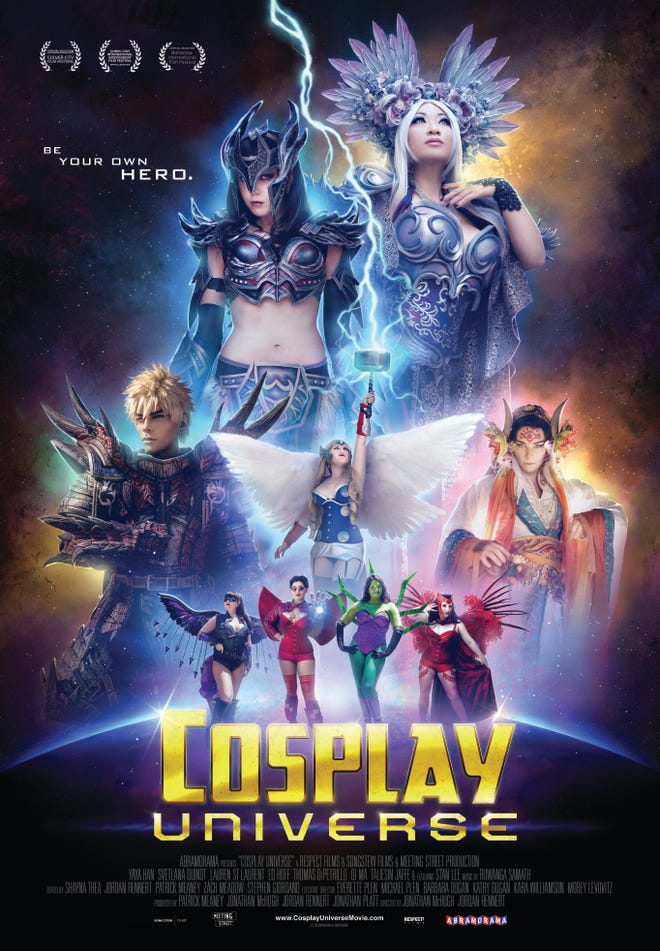 The Cosplay Universe documentary will focus on several people in the cosplay scene including Yaya Han, Kamui Cosplay, Shema and Juan (TWIIN Cosplay), and Ed Hoff (World Cosplay Summit). Other figures interviewed for the piece include journalist Heidi MacDonald (The Beat), and even the late Stan Lee.
Documentarians Jonathan McHugh and Jordan Rennert spent the past eight years working on Cosplay Universe, attending several conventions and meeting with hundreds of individuals to produce what they intend to be the definitive documentary on cosplay.
"While those outside the Cosplay community may view cosplay as 'playing dress-up,' cosplay has become so much more than that," says McHugh. "It encourages self-expression in a uniquely inspiring way. In addition, it allows people to have a creative avenue to discover parts of their identity they may have been unaware of before."
"By cosplaying at conventions and on social media, the artform allows people to have remarkable transformational experiences," adds Rennert. "We made this film as a tool for cosplayers to help their friends and family understand what their love and this art form is all about."
Cosplay Universe will be screened for the first time at this weekend's Anime Expo, with a planned global theatrical release later this summer. Visit the Cosplay Universe website for tickets and theater information.
Speaking of cosplay, here are some of our favorite cosplayers from Star Wars Celebration 2022.