Choose Your Top Cosplayer for Cosplay Central's Virtual Championships of Cosplay, Powered by SYFY WIRE
Pick your top cosplayer in this perfectly democratic process.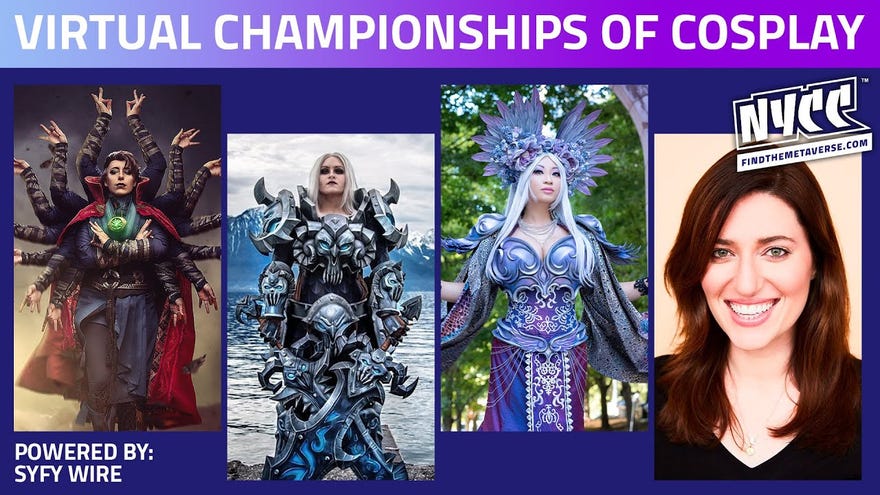 What a phenomenal competition! An amazing display of craftsmanship, creativity, and cosplay - but you're here for the Fan Vote, aren't you?
While the official judging for the competition is over, we need your help to decide your top cosplay! Below you will see a list of our finalists from the virtual cosplay competition. You will be able to choose ONE contestant to win the fan award, so be sure to pick your favorite! Voting will continue until the end of the day on Sunday October 11 at 11:59 PM EST / Monday October 12 at 4:59 AM BST. We will then announce the winner on Monday, October 12.
Remember, there are no prizes associated with the fan vote - just bragging rights, and the warm feeling of knowing that you've participated in a democratic process to choose your favorite cosplayer.
Don't forget to tap submit!
Next, head over to the Cosplay page to find out which cosplay YOU are going to do next!