Creepshow welcomes Francesco Francavilla, Ariela Kristantina, more
Ariela Kristantina, Jorge Corona, L Marlow Francavilla, and Francesco Francavilla join Skybound's Creepshow anthology
Four more comic creators are being inducted into the iconic horror franchise Creepshow, and will debut in November 23's Creepshow #3 double-feature comic book from Image Comics, Skybound Entertainment, and Shudder.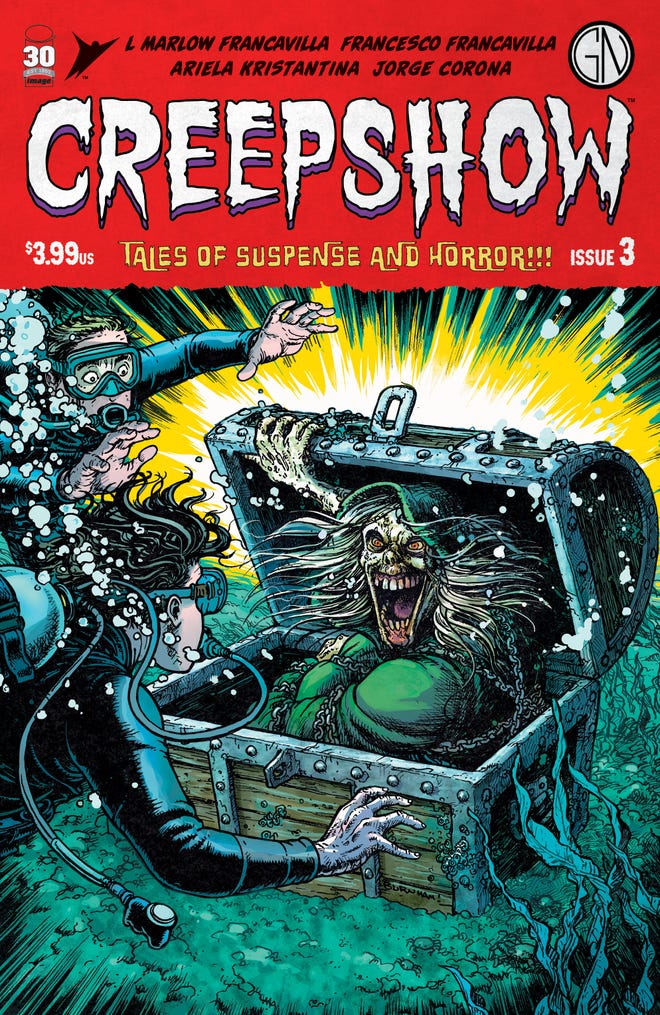 First up, Batman: Black Mirror's Francesco Francvilla teams with L Marlow Francavilla for a quaint barbershop story where some locals share stories of their greatest murderers, only to have these predators beome the prey.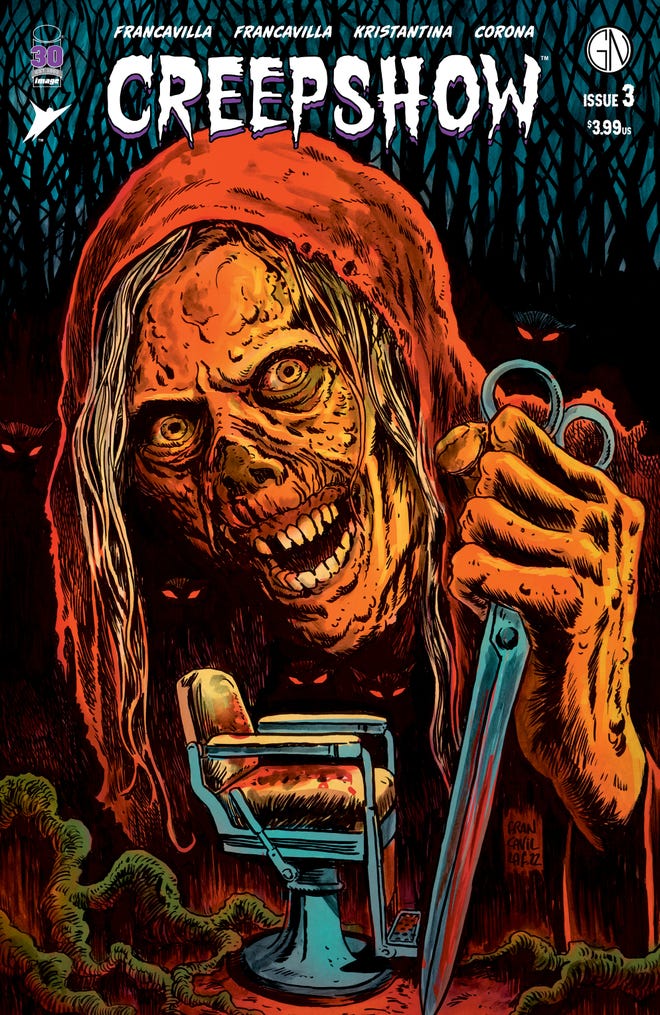 "We have always been huge fans of the Creepshow franchise from the very first movie by George Romero and Stephen King, until the recent TV series by (dear friend) Greg Nicotero," says Francavilla, "so you can imagine how excited we were when Skybound invited us to join this book with our own spooky tale."
In the second half of Creepshow #3, artist-turned-writer Ariela Kristantina teams with fellow artist (and former college roommate!) Jorge Corona for a story inspired by her Indonesian heritage.
"As a lifelong horror and macabre fan, it's an absolute joy for me to contribute to the Creepshow anthology as a writer," says Kristantina. "Most Indonesians coexist peacefully with the supernatural/superstition instances daily and the creepiest of folklores, many of which overlap with the natives' cultures and religions."
Chris Burnham has drawn the main cover to Creepshow #3, and is joined with variant covers by Francavilla and Vance Kelly. The comic book anthology is based on Greg Nicotero's hit Shudder TV series produced and licensed by Cartel Entertainment.
Creepshow #3 (of 5) goes on sale on November 23.
---
In for more scares? Make sure you've watched all of our recommended best horror movies of all time.