Daredevil: Born Again comic sells out ahead of upcoming Disney+/MCU adaptation
Upcoming MCU show helps sell classic Marvel comics (because well, yeah)
Good comics sell good comics, but sometimes the thought of a good adaptation can also sell good comics.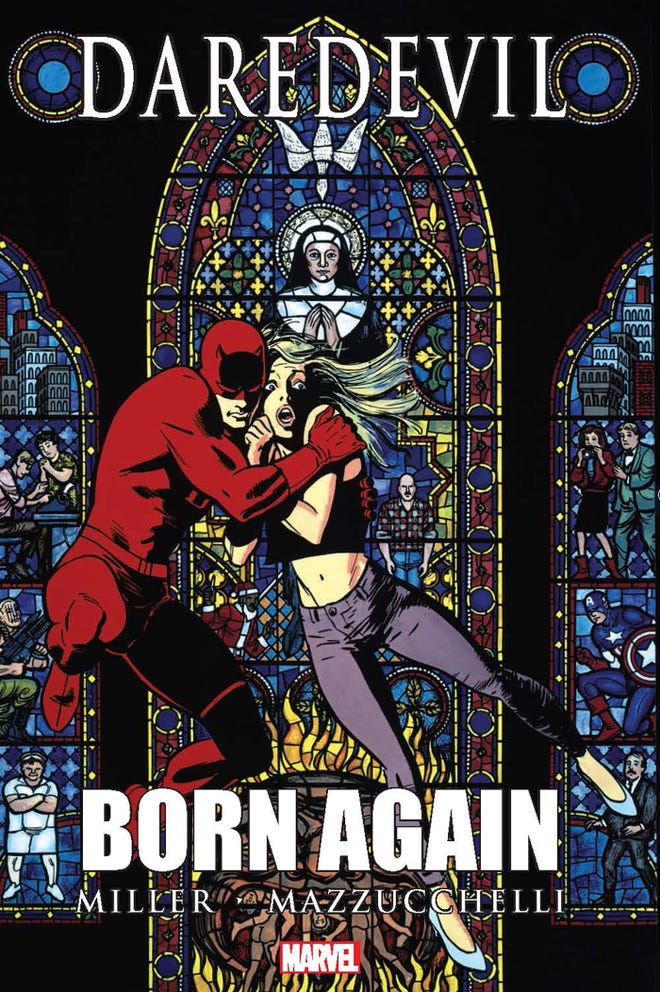 Take, for instance, the 1986 storyline from the then-ongoing Daredevil comic book series, titled 'Born Again.' The arc, by Frank Miller and David Mazzucchelli helped redefine Marvel's Man Without Fear for the modern age - and in many respects, remains the defining Daredevil storyline that all subsequent comic book writers and even Daredevil TV writers aspire to - or at least have to compete against.
It's curious though, that in light of the upcoming Disney+ series Daredevil: Born Again - based on, in name and tone - on that original comic book series, that Marvel's central collection of that storyline - the 2010 softcover reprint titled simply Daredevil: Born Again - sold out earlier this summer at the distributor level, leading to Marvel rushing a reprint out into stores.
Marvel has informed bookstores and other retailers of the sellout this week, along with their places to rush a new printing out to them. Marvel says the new printing should be available in "weeks", just in time for the hype trian for the MCU Daredevil: Born Again to get going.
The live-action Daredevil: Born Again was filming earlier this year, but went on hiatus due to the writer's strike and actor's strike. Originally scheduled to debut on Disney+ in early 2024, it has now been removed from Marvel Studios' schedule proper - but I would imagine as soon as the strikes end, will be rushed back into production.