Blue Beetle: Release date, new trailer, cast and more about the upcoming DC superhero movie
Jaime Reyes, your time is now
Get ready to meet DC's latest cinematic superhero — even if he's not entirely thrilled about the fact that he's been transformed into a superhero, personally. Jaime Reyes is about to hit the big screen as Blue Beetle, and Popverse has everything you need to know about the upcoming summer blockbuster from DC Studios.
Is there a Blue Beetle poster?
There is! James Gunn revealed the first poster for Blue Beetle at CCXP 2022, which took place in Sao Paulo from November 30 to December 3. It features the alien beetle scarab that gives Jaime Reyes his powers.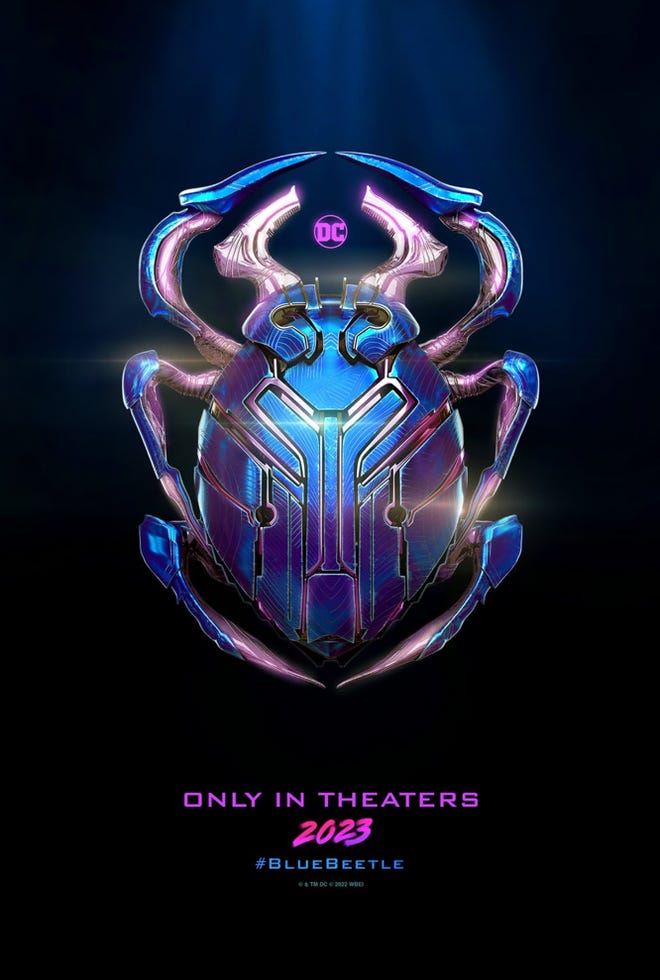 When will Blue Beetle be released?
Blue Beetle will be released in theaters August 18, 2023 in North American theaters. It'll roll out around the world throughout that month.
What is the plot of Blue Beetle?
DC's official description of Blue Beetle reads thusly: "Recent college grad Jaime Reyes returns home full of aspirations for his future, only to find that home is not quite as he left it. As he searches to find his purpose in the world, fate intervenes when Jaime unexpectedly finds himself in possession of an ancient relic of alien biotechnology: the Scarab. When the Scarab suddenly chooses Jaime to be its symbiotic host, he is bestowed with an incredible suit of armor capable of extraordinary and unpredictable powers, forever changing his destiny as he becomes the Super Hero Blue Beetle."
Is there a Blue Beetle trailer?
There are two! Check out the newest trailer below and then you can watch the older trailer even below that!
New trailer:
First trailer:
Who is Jaime Reyes?
In the comics, Jaime Reyes (Xolo Maridueña) is the third character to possess the Blue Beetle scarab as part of the Infinite Crisis storyline (2006). Reyes finds the scarab in El Paso, Texas, where it fell after the destruction of the Rock of Eternity. In the movie, it seems like this origin will be reimagined, or at least reinterpreted; Reyes appears to acquire the scarab from Jenny Kord, who smuggles the scarab out of Kord Industries.
What will the Blue Beetle suit look like?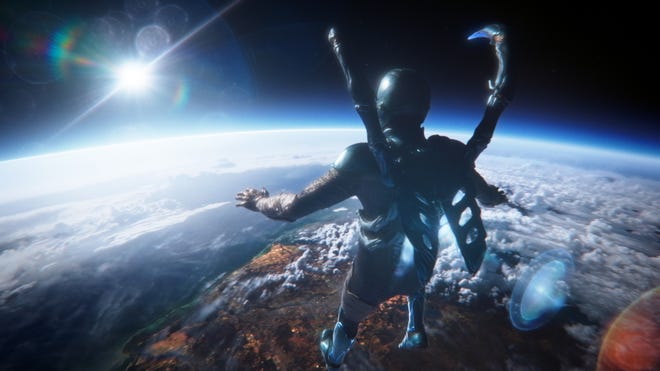 Based on the trailer and set photos, the suit is extremely accurate to its comic counterpart, and best of all, it's a practical effect rather than a digital creation. The human eye is excellent at detecting trickery, and DC's decision to use a physical suit will give this new character some needed heft.
Who is the Blue Beetle movie villain?
The big villain in Blue Beetle is Victoria Kord (Susan Sarandon), the CEO of Kord Industries, a research corporation that specializes in weapons tech. In the comics, her brother is Ted Kord, the second person to possess the Blue Beetle scarab. She desires the scarab for what she claims are noble purposes.
Is Ted Kord in Blue Beetle?
Ted Kord, the second Blue Beetle and brother of Victoria Kord, is not confirmed to be in the movie, and the cast listing on IMDb does not include him. If he is in the movie, it would likely be in a surprise cameo rather than a lead role.
Who does Harvey Guillén play in Blue Beetle?
Harvey Guillén (What We Do in the Shadows, Puss in Boots: The Last Wish) will be playing the role of Dr. Sanchez, who has no known comic counterpart.
Who is appearing in Blue Beetle?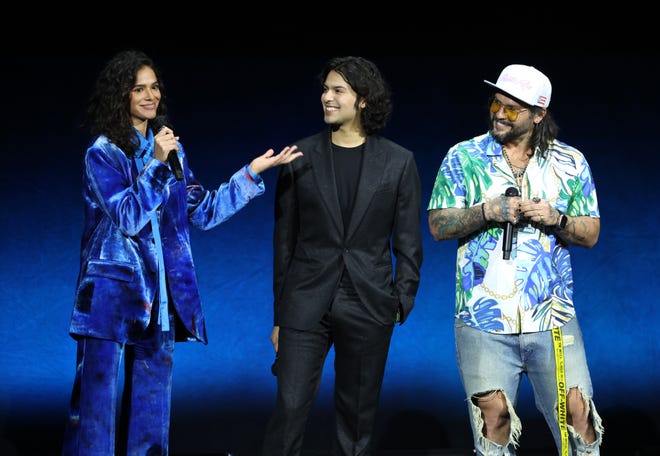 Beside Cobra Kai's Solo Maridueña in the title role, Blue Beetle features Bruna Marquezine as Penny; Belissa Escobedo as Milagros, Jaime's little sister; George Lopez as Jaime's uncle Rudy, and Susan Sarandon as Victoria Kord. Additionally, Elpidia Carrillo, Damián Alcázar, Havvey Guillén, and Adriana Barraza all appear. Raoul Trujillo (Mayans MC) plays the movie's villain, Caparax the Industructible Man.
Who is making Blue Beetle?
The movie will be directed by Puerto Rican filmmaker Angel Manuel Soto (Charm City Kings), from a screenplay by Gareth Dunnet-Alcocer, who's also working on Sony's El Muerto based on a Spider-Man supporting character. It's being co-produced by Entertainment One, S&K Pictures, and the Safran Company alongside DC Studios, with John Rickard and Zev Foreman are producing, with Walter Hamada, Galen Vaisman and Garrett Grant as executive producers.
What do I need to watch before Blue Beetle?
Literally nothing; not only is this the first time Jaime Reyes has shown up on the big screen, but there's an intentional ambiguity over just where this movie falls in the grand scheme of DC's movies.
Officially, it's part of the same canon as Man of Steel, Justice League, and Flash, but DC Studios co-CEO James Gunn has gone on record as saying, "Blue Beetle (played by the wonderful @xolo_mariduena) & a handful of other characters will continue on in the DCU, even though the first DC Studios movie is Superman: Legacy (the first DC Studios project is the animated TV show Creature Commandos)." Does this make Blue Beetle the unofficial start of the new DCU...?
Where does Blue Beetle fit inside DC's new cinematic universe?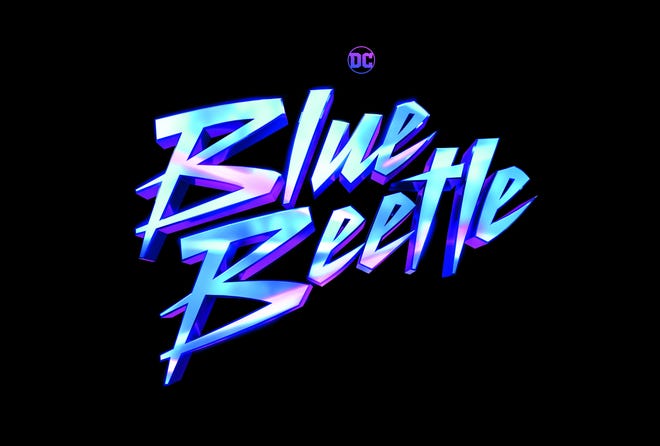 In addition to Gunn's above statement, this report for Deadline seemingly confirms that Blue Beetle is a part of James Gunn's DCU. In the comics, one of Blue Beetle's friends is Booster Gold, who is currently under development for a television show.
What do I need to read before Blue Beetle?
This version of Blue Beetle is based on the version of the character that debuted in 2006's Infinite Crisis #3, and more importantly anchored his own solo series from 2006 through 2009. (He's had a further three solo series since.) DC has recently released Blue Beetle: Jaime Reyes Book One, a collection of the first 12 issues of that 2006 run, and it's a genuine joy to read. Also worth checking out: the current Blue Beetle: Graduation Day miniseries. Neither of these are essential for the movie, but they certainly offer a fun grounding for the world Jaime lives in.
Will Blue Beetle be on Max?
Blue Beetle was originally conceived as an HBO Max movie, but right before the movie began filming, it was reclassified as a theatrical release. This is a good sign for the movie, which clearly outgrew its original ambitions. Eventually, it will end up Max, but hopefully for a victory lap after a successful box office performance.
Will Blue Beetle be canceled like Batgirl?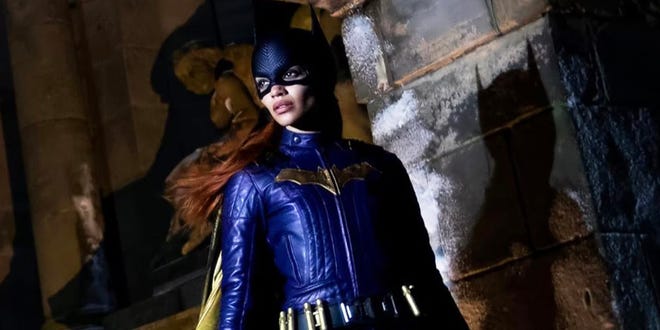 It's extremely unlikely, if not outright impossible at this point. We are pretty close to its scheduled release on August 18, and even though the movie predates his creative involvement, James Gunn has been in firm control of the DCEU since October 2022, and has been actively promoting the movie via his social media feeds..
What is the budget for Blue Beetle?
The budget for Blue Beetle is $120 million. For the sake of comparison to other DC movies, the budget for Black Adam (2022) was $260 million. The budget for Suicide Squad (2016) was $180 million. The budget for Joker (2019) was $55 million.
---
Keep up to date with what's coming soon with our list of upcoming superhero movies.