1989 Batman, 2022 The Batman, more DC films going on a world tour as a live symphony orchestra
Warner Bros and TCG Entertainment announce DC in Concert project, featuring live symphony orchestra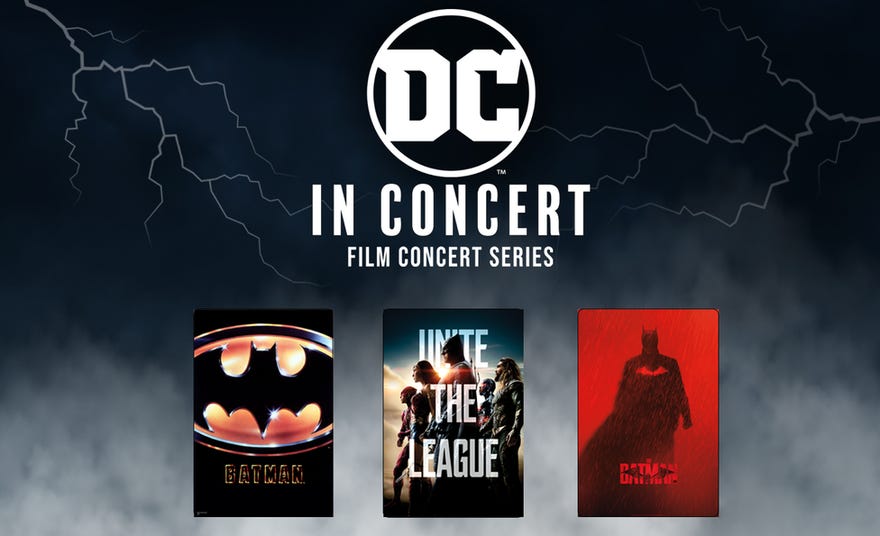 Warner Bros announced today that, alongside TCG Entertainment, it is launching a global touring film concert series featuring a live symphony orchestra performing, to projected picture, the scores of DC blockbusters including Batman (1989), Justice League (2017), and The Batman (2022). This series will also include upcoming DC movies like Black Adam, Shazam! Fury of the Gods, Aquaman and the Lost Kingdom, and The Flash.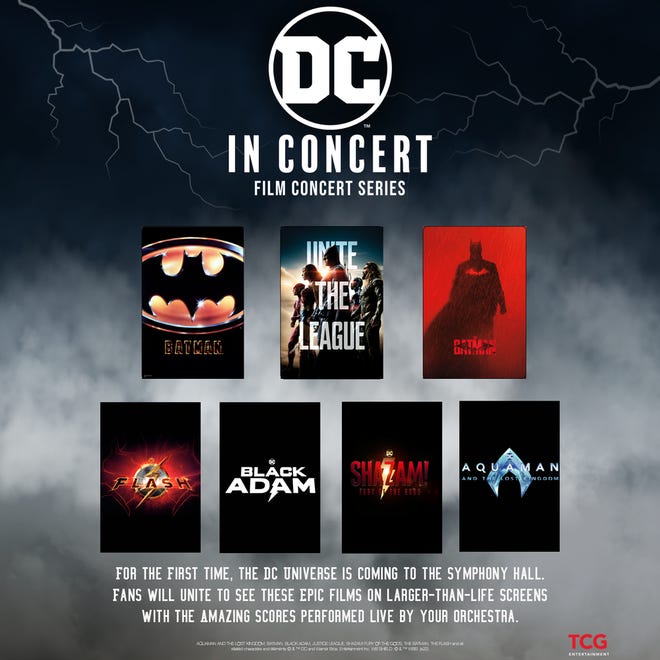 Senior Vice President of Warner Bros. Themed Entertainment Peter van Roden says, "DC films are global sensations, inspiring audiences and millions of fans around the world with captivating storytelling, characters, and music. The films in this series are some of the most recognizable from the DC Universe and we're looking forward to taking the cinematic experience to the next level, giving fans a whole new way to experience the scope of their favorite DC movies with the iconic scores being performed live."
Founder and President of TCG Entertainment Stephen Cook shares, "We are thrilled to be working with Warner Bros. Themed Entertainment on this amazing project… TCG Entertainment is humbled by the trust that has been put in us and we will deliver amazing shows for DC fans around the world."
This is not the first time DC films have been accompanied by a live orchestra, in 2020 and 2021, Todd Phillip's Joker (2019) had a live United Kingdom and European concert tour performing Hildur Guðnadóttir's celebrated Academy Award-nominated score. Release schedules and locations for the tour have yet to be announced, but the press release states that dates will be released later this year.
---
To get yourself ready for this concert series, check out Popverse's guide to watching the DCEU movies in chronological order.