DC revives the Dead Boy Detectives for a new miniseries by Good Asian writer Pornsak Pichetshote
The six issue series, The Sandman Universe: Dead Boy Detectives, launches late December
Pornsak Pichetshote, writer of Image Comics' acclaimed noir series The Good Asian, is staying in the detective genre for his next project — one that sees him stray into the supernatural realm of Neil Gaiman's Sandman, writing a new miniseries starring DC's Dead Boy Detectives.
The series, officially titled The Sandman Universe: Dead Boy Detectives, teams the Eisner Award-winning writer with the Eisner-nominated Jeff Stokely for six issues of thrills, chills, and a missing girl case that doesn't go the way that anyone expects. Here is a preview of the first issue:
As with earlier Dead Boy Detectives series, the title features Edwin and Charles, two dead children who survive as ghosts originally introduced during the Sandman storyline 'Season of Mists.' The characters had previous starred in a four issue miniseries from 2001 called The Sandman Presents: Dead Boy Detectives, written by Ed Brubaker, as well as a one-shot by Jill Thompson from 2005, and a twelve issue series from 2014 by Toby Litt and Mark Buckingham. Additionally, both Edwin and Charles appeared in an episode of HBO Max's Doom Patrol.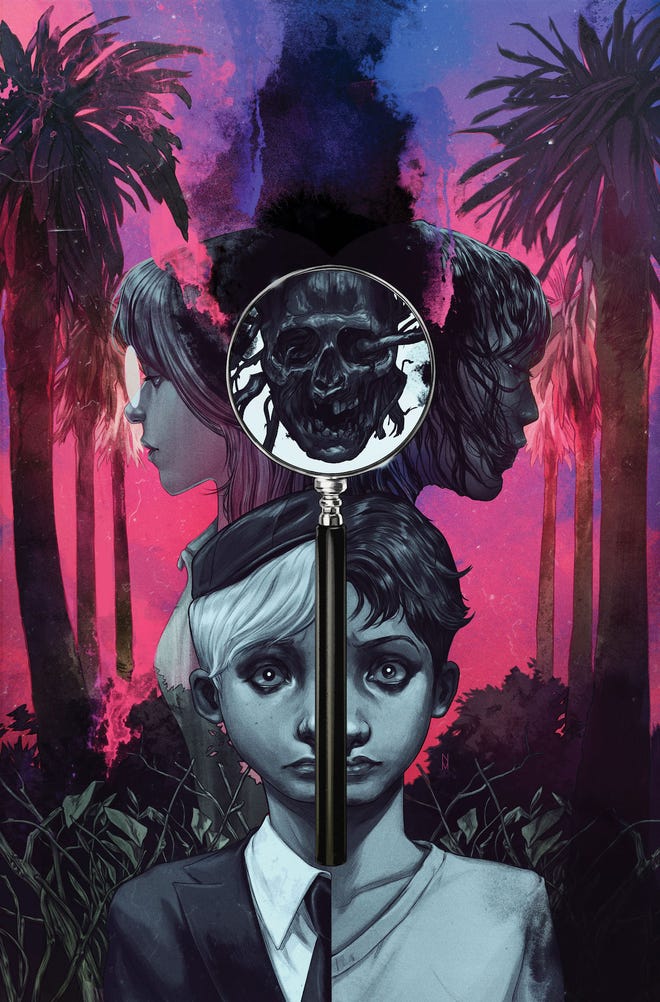 "The genius of Sandman is how seamlessly it fits different genres, histories, and folklores together, something that definitely inspired Jeff and I for Dead Boy Detectives," Pichetshote said in a statement from the publisher. "As a Thai-American, I grew up around all this wonderful Thai folklore that's never made it to American pop culture, so by introducing some of my favorite Neil Gaiman characters to the truly terrifying and bizarre world of Thai ghosts, we will give horror and Sandman fans something new."
The new series is "definitely a horror book," according to the writer, who teased that the series will follow Edwin and Charles attempting to find a missing Thai-American child, only to find her… as a ghost. But not in the same sense that they're both ghosts, as it turns out. "The boys discover Thai black magic's getting more powerful in Los Angeles (the home of the largest Thai population outside Thailand), and it might even be changing the rules governing ghosts."
The series is a return of sorts for Pichetshote to Gaiman's Sandman franchise; he worked as an editor at DC's Vertigo imprint for a period in the late 2000s, where one of the titles he worked on during that time was the comic adaptation of Gaiman's Sandman: The Dream Hunters.
Colors on the new series come from Miquel Muerto, with letters by Hassan Otsmane-Elhaou and a cover by Nimit Malavia. Variant covers for the first issue are by Alex Eckman-Lawn, Tyler Crook, Filipe Andrade, and Yoshitaka Amano.
The first issue of The Sandman Universe: Dead Boy Detectives will be released December 27.
---
Sandman is back in the public sphere again thanks to the Netflix adaptation, which features end credits from none other than Dave McKean, as revealed at San Diego Comic-Con this year.