DC recruits Geoff Johns to usher in a 'New Golden Age' with JSA and Stargirl comic book titles
Geoff Johns makes a big return to DC Comics with the most comics work he's done for them in over a decade
Former DC president, CCO, and film studios co-head Geoff Johns is returning to the company in a big way, and back to his original job title: comics writer. Johns is returning to familiar ground with the November 8 one-shot The New Golden Age, followed by two titles: a new Stargirl miniseries called Stargirl: The Lost Children, and a new ongoing volume of Justice Society of America. Both will go under the 'don't call it a line or pop-up imprint' banner name of 'The New Golden Age'.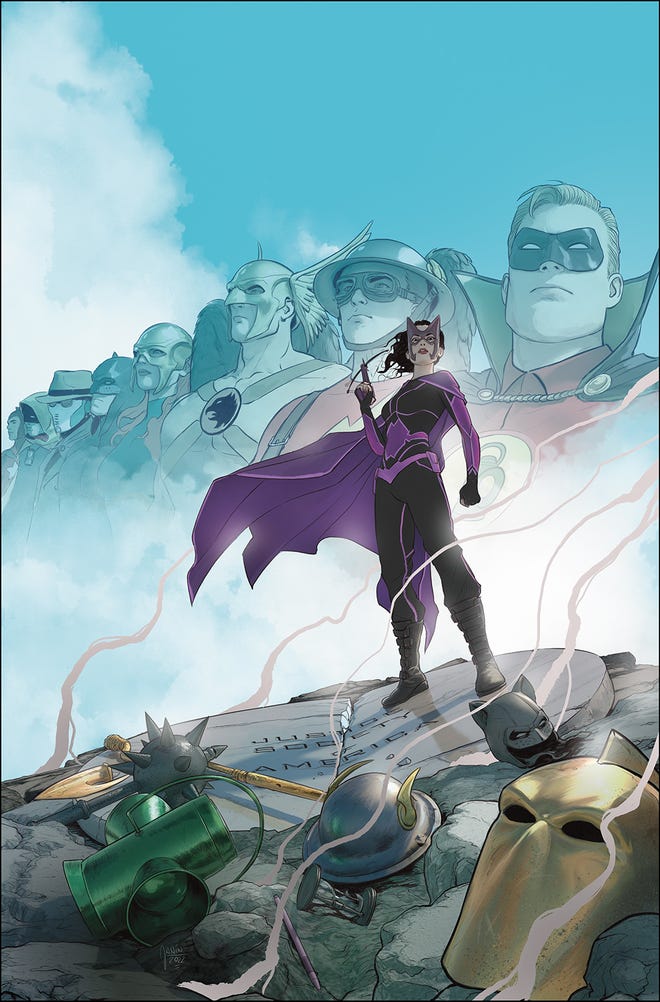 And according to DC, it all begins with a mystery; in fact, it's "the strangest mystery to ever plague the DC universe."
"From the 1940s to the 3040s, great heroes across the DC timeline take on the great evils of their era," reads DC's description of this group of titles. "But in the aftermath of Flashpoint Beyond, those heroes and villains will have their lives turned upside down, from the past to the far future."
In addition to Stargirl and the JSA, this unofficial line of titles will include other heroes such as the Legion of Super-Heroes, Rip Hunter and the Time Masters, and even the Doomsday Clock antagonists Mime and Marionette.
While Johns has been working to some degree or another with DC since 2000, this new slate of material will be his most ambitious slate of DC Comics writing work in over a decade.
DC's The New Golden Age
This begins with The New Golden Age one-shot on November 8, with Johns joined by artists Steve Lieber, Jerry Ordway, and Diego Olortegui.
"After making their long awaited return in the pages of Dark Crisis on Infinite Earths #3, the Justice Society of America (JSA) are back in 'Justice Society of America: The New Golden Age Part One.' Or are they?" DC's description of the issue asks rhetorically. "A long-lost hero from the JSA crashes into our era with a grave warning...but it's too late. A mysterious and malevolent enemy has invaded the entire history of the JSA, and an all-new team must come together to defeat it. But what deadly secret does this messenger from beyond keep? Where are they from? And why is all of this happening now? Only the Time Masters know…"
Where the Time Masters go, Popverse can confirm that Rip Hunter follows.
The JSA line-up will include classics like the original Flash (Jay Garrick) and Green Lantern (Alan Scott), as well as Beth Chapel and Yolanda Montez. There'll even be a new Golden Age legacy hero - someone that'll be hinted at in the finale of Flashpoint Beyond.
The New Golden Age #1 will have a main cover by Mikel Janín, along with variants from Gary Frank, Todd Nauck, Michael Allred, David Talaski, and Dan Hipp.
Stargirl: The Lost Children
November 15's Stargirl: The Lost Children #1 will be drawn by Nauck, who worked with Johns on a previous Stargirl one-shot.
"There's nothing I get more gratitude from than continuing the legacy of my sister with Stargirl," says Johns. "And to do it with Todd is a blessing as we introduce DC's secret Golden Age of teenage heroes in a fun mini-event."
Stargirl: The Lost Children will focus on Stargirl and Red Arrow uncovering the untold story of a "tragic" teenage hero from DC's past, who has come up missing. What they discover is that several teenage heroes from the past have vanished, with someone called the "Childminder" involved somehow.
While DC isn't sharing who this "tragic" teenage hero is, Popverse can confirm it is a character named Wing. Wing was a sidekick to the '40s DC hero Crimson Avenger.
Stargirl: The Lost Children #1 (of 6) will have a cover from Nauck, with variants by Crystal Kung and Mayo 'Sen' Naito. Here is Nauck's cover, along with several unlettered pages from the first issue:
Justice Society of America
Launching November 22, the new Justice Society of America series is written by Johns, with art from former Batman artist Mikel Janín.
"I'm happy to be writing these two titles, each one of them focused on celebrating and expanding the history (and far future) of heroism in the DC Universe, exploring unseen heroes, villains and adventures alongside the ones we all know and love," Johns says in the announcement. "Our goal is to delve into the neglected corners of DC with this new group of titles, from the JSA to the Legion, and all those who operate between. It's the story of where superheroes came from, where they're going and why they're always needed."
Johns has been working on a new JSA title for at least five years, with Bryan Hitch at one point being attached to draw the series - even to the point of illustrating character sketches.
Janín is drawing the covers for Justice Society of America, and the first issue will include variants from Yanick Pauete, Joe Quinones, Jerry Ordway, and Steve Lieber.
If this is the 'new' Golden Age, what was the original Golden Age?
If you're wondering what the original Golden Age is since this is the 'new' Golden Age, we have an answer. Two answers, actually.
'The Golden Age' is a term in North American comic book venacular to refer to the period of comics publishing from 1938 to 1956 which saw the initial debut and rise of superheroes such as Superman, Batman, Wonder Woman, Captain America, Shazam, and more.
But for Johns (and some longtime DC fans like us), 'The Golden Age' has a secondary meaning. It is the name of a 1993 DC alt-reality series which saw golden age DC heroes enter the the heady days of the '50s in America culture. That series was written by James Robinson and drawn by Paul Smith.
Back in 2010 for an interview promoting his then-upcoming appearance at WonderCon, Johns said "The story I probably go back and read the most is The Golden Age by James Robinson. And I like the Golden Age characters enough but I didn't love them until that book; that book made me love those characters. I don't know if I would have jumped on the JSA if I hadn't read that book."
Johns wrote and co-wrote different itterations of the Justice Society of America comic book series from 2000 to 2009, at one point even co-writing it with Robinson. And Johns recruited Robinson as a writer for the Johns-led Stargirl TV series.
Geoff Johns' place in DC and Warner Bros. Discovery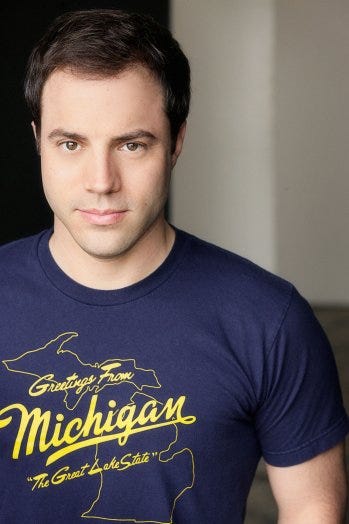 This renewed business between Johns and DC Comics comes after changes within the company led to Johns leaving his position as DC's chief creative officer, one of its presidents, and being in-charge of its film division. In 2020, allegations of racial discrimination were raised by Justice League actor Ray Fisher against Johns and others at DC/Warner Bros. An internal investigation was launched by Warner Bros. soon after, with unspecified 'remedial action' being taken internally by the company.
Details of the investigation were never made public, however Warner Bros (and DC) continued a business relationship with Johns through his film/TV shingle Mad Ghost, which has included continued producing credits on some of the DCEU films, as well as various current and upcoming TV projects.
---
Can't wait and need your DC Comics fix now? Make sure you've read all our recommended best DC Comics stories of all time.