Is DC Universe Infinite Ultra a game-changer for comics streaming platforms?
DC moves comics streaming a big step closer to day-and-date release. What does it mean for the future?
Ever since I first discovered Marvel Unlimited (during the ancient historical period known as 'Obama's first term'), I've been obsessed with the access and value comics streaming platforms offer readers. For a monthly fee akin to various other media streamers like Netflix or Spotify, you can read thousands upon thousands of the publisher's back catalog. For a recent comics convert like me, it was honestly life-changing.
As a result, I've always rolled my eyes at critiques of Marvel Unlimited or DC Universe Infinite for not featuring the absolute most recent comics the publisher released. Simply put, the strategy always made sense: Marvel and DC want to sell their weekly comics for face value. And in the meantime, we have 13,000 X-Men comics just sitting there!
Nonetheless, Marvel and DC have increasingly responded to these pressures. In October of 2020, Marvel announced new comics would be added to Marvel Unlimited three months after their direct market srelease date. Previously, the service upgraded from 12 to six months after release to match DC Universe Infinite when that service (finally) launched in 2019.
Not to be outdone, DC recently made the biggest move yet. In October 2022, DC Universe Infinite announced their 'Ultra' subscription plan, a more expensive annual tier that offers readers streaming to new comic book releases a mere one month after release in comic book stores and paid digital platforms. It's the closest American comics publishers have come to 'day and date' access for an 'all you can eat' subscription comics service.
What will DC Universe Infinite Ultra's impact on comic shops be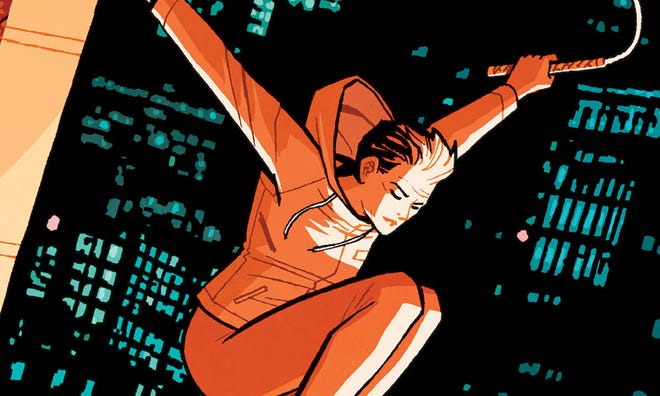 I'll admit, my first reaction to the news was to consider whether I'd keep pulling a majority of DC books from my local comic shop. Through the lens of math and finances (my least favorite lens!), I certainly find myself skeptical about print. The Ultra subscription tier is available initially for $99.99 USD annually, or $8.33 USD a month. Last week, it cost me around $12 USD (depending on state tax!) to keep up with print issues of The Human Target #8 and Catwoman: Lonely City #4. If I exclusively bought two comics at the (increasingly rare) $3.99 USD price from DC each week, I'd still save $321 USD a year using Infinite Ultra instead (not even including tax).
Now, fans will have different reactions to reading certain comics digitally. For example, under no circumstances do I want to read Cliff Chiang's incredible Catwoman: Lonely City anywhere outside the Black Label print editions. But purely on the 'bang for your buck' level, streaming services are a no-brainer.
Apart from preferred aesthetics, the biggest advantages of print are collectability and, up to this point, recency. And as someone buried under a seemingly never-ending pile of new comics I want to read… I'm happy to wait a month on DC titles! Nonetheless, it's been fascinating to watch the DC and Marvel creep closer and closer to cutting out the wait, especially as it seems like it might diminish a core advantage local comic shops have enjoyed.
Patrick Brower, co-owner of Challengers Comics in Chicago, doesn't see the announcement as cause for alarm: "We've never thought that most digital services have that much of an impact on our sales, and with DC especially, I think the majority of the books that will get read in that format will be books readers didn't plan on buying in the first place. Not to judge quality at all, but lesser-selling titles such as Sword of Azrael may actually see more readers on a digital platform than readers buying physical copies."
Based on the rollout (which is weirdly under-publicized, and plagued by strange technical glitches!), you can tell DC is wary of retailer responses. In the announcement, DC senior vice president and general manager Anne DePies says, "With a shorter digital release window, fans can enjoy our fantastic new stories, anywhere, anytime - while continuing to find the latest issues at comic shops." If that feels like an obligatory after-thought, comics retailer Ryan Higgins, owner of Comics Conspiracy in Sunnyvale, CA, shared that DC is telling retailers all periodicals are returnable (with some limited exceptions) during the 'Ultra' launch through the end of 2022. In essence, it's an offer from DC to buy back unsold comics if retailers feel like ordering is shaken up by the availability of this streaming tier.
Intriguingly, DC also makes the point that a majority of new issue sales occur within the first 30 days of release, mitigating the impact their digital offering could have outside that window. While this is generally true it doesn't take into account the mental and emotional calculus readers can now do deciding if they can wait 30 days for a new story chapter as opposed to 90.
Of course, it's still a valid question how many sign-ups the 'Ultra' tier will drive. The catalog wasn't exactly starved for comics, although the promise to add 5,000 additional Vertigo and Black Label comics by the end of November 2022 certainly has my attention. That said, issues with the user interface and library organization remain chief reader complaints. Likewise, a variety of users have reported an inability or difficulty signing up for Ultra through DC's website (including yours truly!). You could make the case that the comics release window wasn't in DC Universe Infinite's top issues!
Is Day-and-Date comics streaming in the future?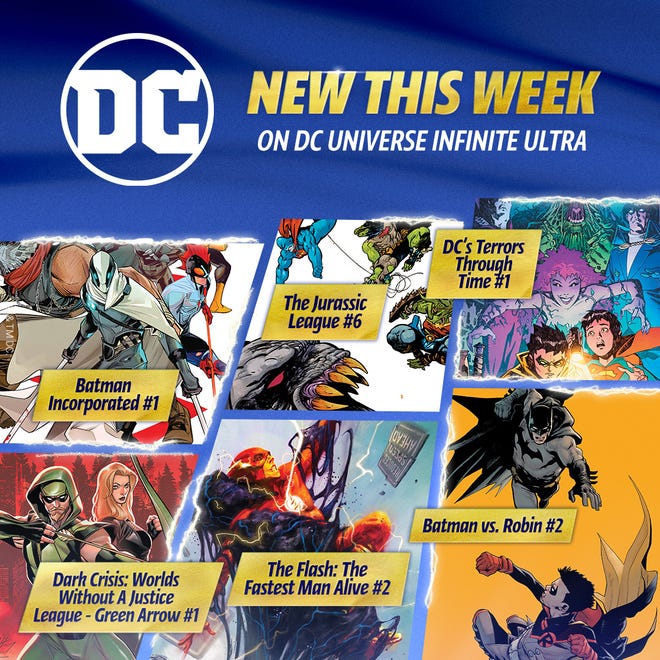 Looking to the future, all of this could turn if DC or Marvel made a move to day-and-date release on their streaming services. According to Brower, "That, I feel, would have a much bigger impact on current single-issue sales than any other staggered release availability. Let's face it, the biggest issue with being an adult comic book collector is space. And we're a pretty excitable bunch who doesn't necessarily want to wait to buy/read the things we're excited about. Getting access to the comics the day they are available would most likely make a lot more people consider using digital services."
In 2022, it shouldn't come as a big surprise that digital comics are here to stay and that possible futures involve a mixture of print and digital. After all, it's been 11 years since DC and Marvel began offering digital comics the same day-and-date as print releases, and while it's grown steadily, there's little evidence that digital has strongly overtaken the market since that time. Plus, users of services like Viz's Shonen Jump app or Hoopla are already enjoying graphic novels and manga released day-and-date. Streaming access to comics the day they come out is available if you know where to look.
The gradual encroaching move towards day-and-date release is the most interesting aspect of DC Universe Infinite Ultra. In all other media, streaming services are expected to update their catalog to reflect the newest and freshest available material. Robust libraries and limited competition have helped the major comics players avoid going that route, but it increasingly feels like it's only a matter of time.
Depending on the success of these initiatives, it's also worth considering whether DC or Marvel would consider a future day-and-date tier at a higher annual cost. DC Universe Infinite Ultra and Marvel Unlimited premium are already near the price of a Disney Plus annual subscription ($109.99). Would they have to approach Netflix annual subscription levels ($185.88) to offset the potential physical release losses? And would comics readers be willing to pay that much of a premium for immediacy?
At a minimum, I expect we'll see Marvel Unlimited 'Plus' offer a comparable early release window for streaming in the coming months. Every time Marvel Unlimited's release window has improved it's been in response to DC's competition, and their 'Plus' offering of collectible merch is the most likely candidate for the jump to streamed comics one month after release. There's no question it's a good thing for fans, but the impact on comic store retailers will take months, if not years, to truly understand.
---
DC just added almost a complete run of the Vertigo Comics line to DC Universe Infinite Ultra.