DC's Cheshire was almost on the CW's Arrow, according to Colton Haynes
Roy Harper's comic book love interest was cast and ready to appear, says the actor
In DC comic book lore, Jade Nguyen is an important character in the life of Roy Harper — not just as the assassin Cheshire, but as the mother of his daughter, Lian. As it happens, this was almost the case onscreen as well as in comic books, as Arrow's Colton Haynes recently revealed.
During an appearance at this year's Emerald City Comic Con, Haynes let slip not just that there was a plan to bring Cheshire into the long-running CW series, but there was even an actor attached to the role: Devon Aoki.
"When Steve Aoki was our DJ on the show, his sister was supposed to play Cheshire," Haynes told the surprised crowd. "She was cast, but then they found out she was pregnant, so they nixed it altogether."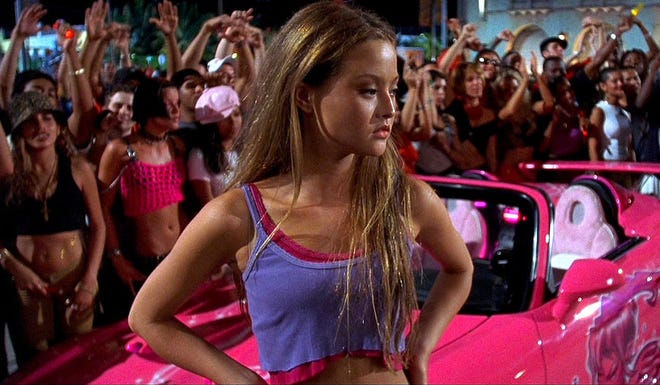 This wouldn't have been the first comic book project for Aoki, known for both her modeling and acting careers; she'd previously played Miho in the 2005 big screen adaptation of Frank Miller's Sin City. Other roles include appearances in 2 Fast 2 Furious and the deservedly forgotten role playing game adaptation Mutant Chronicles, from 2008.
Steve Aoki worked on Arrow in its first season, which ran from October 2012 through May 2013; Devon Aoki's second child was born in February 2013, suggesting that Haynes is referring to a decision made during the show's first season. However, Aoki had previously been known to have been cast, and then replaced, as an entirely different character in the show two years later, having been the original actor hired to play Katana.
At ECCC 2023, Haynes said that he was uncertain how he felt about revealing the Cheshire news, even years after the show has finished. Fellow panelist Stephen Amell joked in response, "What are they gonna do? Are they gonna cancel [the show]?"
---
Will Cheshire show up in DC's new Green Arrow comic book series? Only time will tell, but you can check out a preview of the first issue right here.