DC's Dark Crisis expands to infinite Earths - becoming Dark Crisis on Infinite Earths
DC reveals The "Real Name" of Dark Crisis event at San Diego Comic Con
As revealed at Comic-Con International: San Diego, DC's latest big event has turned out to be bigger than previously expected, with the series being officially retitled Dark Crisis on Infinite Earths with the series' fourth issue – and its status as a sequel to 1985's Crisis on Infinite Earths made official, in the process.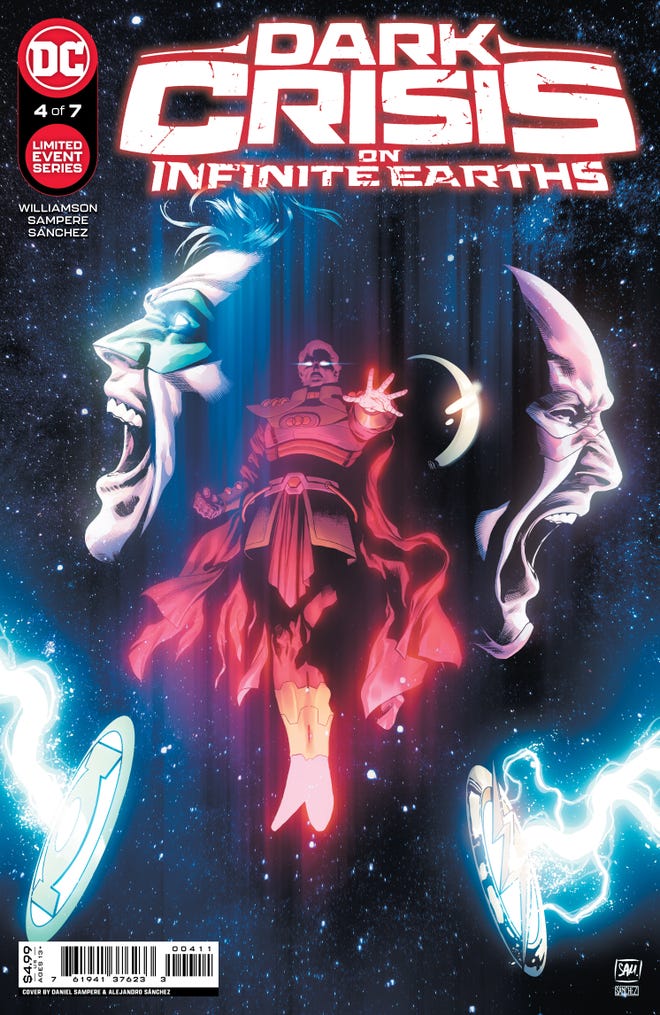 Explaining the name change, writer Joshua Williamson put it simply: "We've kept the real name a secret from the start because we didn't want to give away what was happening in the middle of the story, with the return of the infinite Earths."
This is a secret with groundwork that's been laid down some time in advance, though; Dark Crisis on Infinite Earths is the third part of a trilogy that has, so far, comprised of projects that have hardly shied away from the multiverse: both Infinite Frontier and, especially, Justice League Incarnate have explored the mysteries of the DC multiverse as it was reshaped in the wake of 2020's Dark Nights: Death Metal event, in preparation for today's reveal.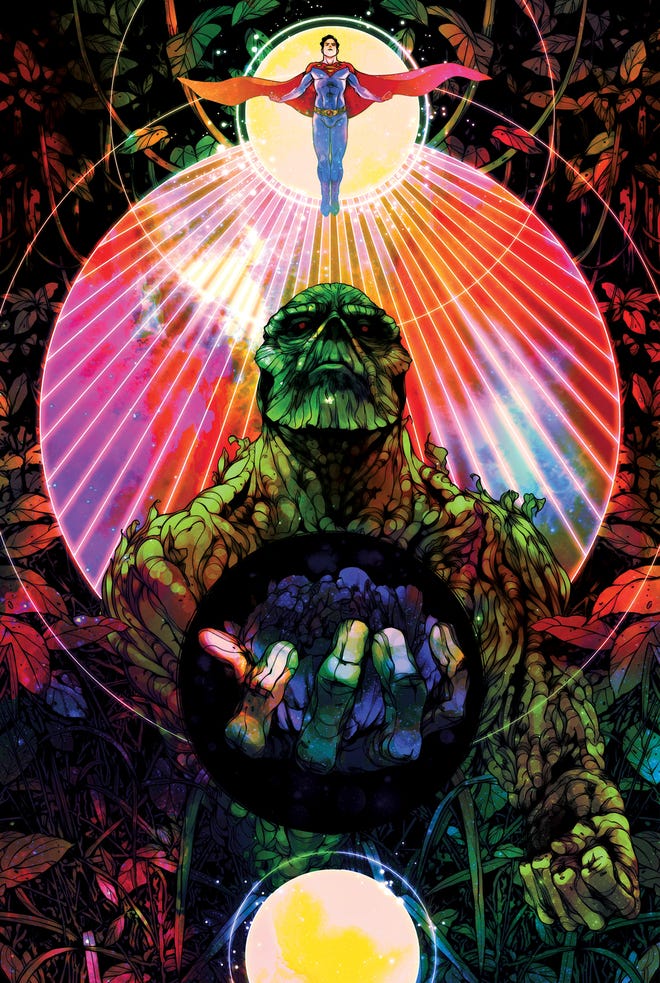 The connection between Crisis on Infinite Earths and Dark Crisis on Infinite Earths – the second official sequel to Marv Wolfman and George Perez's beloved ''80s event, following 2005's Infinite Crisis mini – will be made even more clear with the upcoming Dark Crisis: The Deadly Green special issue. Initially announced a month ago, details of the one-shot were finally unveiled at the panel; co-written by Williamson, Dan Waters, Alex Paknadel, and Ram V – and featuring art from Daniel Bayliss – the October release will feature Swamp Thing teaming with Superman to investigate the spread of the Great Darkness across the multiverse in an echo of Alan Moore's Saga of the Swamp Thing issues tying into the original Crisis.
The panel also revealed the creative team of November's Dark Crisis: The Dark Army one-shot, with Dennis Culver and Delilah S. Dawson co-writing Damian Wayne, Dr. Light, and other heroes on a last-ditch mission to steal control of the Dark Army from Pariah.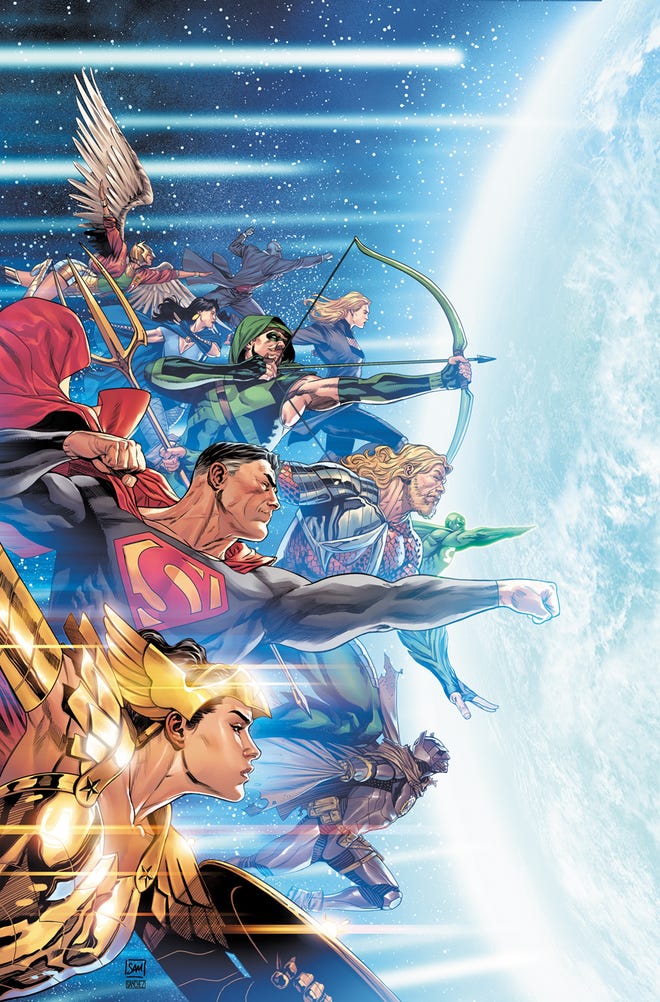 If all of this sounds as if things are only going to get more intense as the Dark Crisis nears its December conclusion, that's the point, according to Williamson.
"The first few issues of Dark Crisis on Infinite Earths have been a mix of action and character moments and we're turning it up to 11 with the last few issues," he teased. "It's going to be a roller coaster with some intense moments for DC fans, including team-ups that you won't see coming and a fight scene that is probably one of the more emotional moments I've ever written for DC."
Dark Crisis [on Infinite Earths] #3 (of 7) will be released August 2.
Keep track of this and ALL the news from this weekend with our San Diego Comic-Con 2022 coverage round-up.