An exclusive preview of Deb JJ Lee's debut In Limbo: A Graphic Memoir
Take an exclusive sneak peek inside of Deb JJ Lee's debut graphic memoir-- In Limbo
Cartoonist Deb JJ Lee's debut graphic memoir In Limbo is one of the most anticipated new comics in 2023. A YA coming-of-age story, In Limbo follows Lee's own experience after their emigration from South Korea to the United States.
About creating such a personal project, Lee shares with Popverse, "I've been itching to make a graphic novel like this as the events in it occurred, but I'm glad I waited until my mid 20s. Crafting this book was like writing a letter to my younger self—that soon this will all be just a memory, and the world grows so much larger the more of life we experience."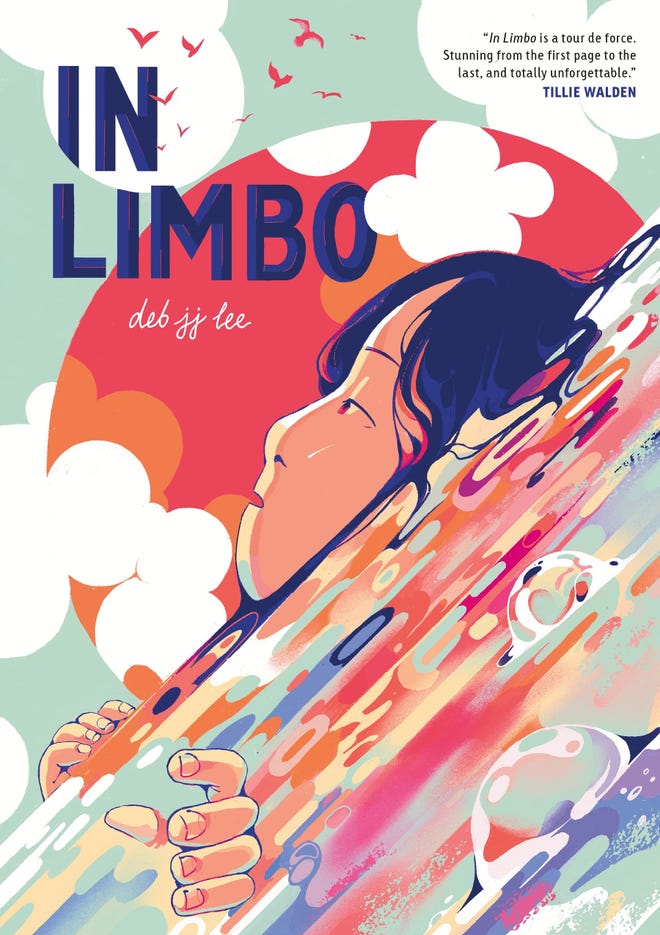 First Second's offical synopsis of the book reads:
"Ever since Deborah (Jung-Jin) Lee emigrated from South Korea to the United States, she's felt her otherness.
For a while, her English wasn't perfect. Her teachers can't pronounce her Korean name. Her face and her eyes―especially her eyes―feel wrong.
In high school, everything gets harder. Friendships change and end, she falls behind in classes, and fights with her mom escalate. Caught in limbo, with nowhere safe to go, Deb finds her mental health plummeting, resulting in a suicide attempt.
But Deb is resilient and slowly heals with the help of art and self-care, guiding her to a deeper understanding of her heritage and herself.
This stunning debut graphic memoir features page after page of gorgeous, evocative art, perfect for Tillie Walden fans. It's a cross section of the Korean-American diaspora and mental health, a moving and powerful read in the vein of Hey, Kiddo and The Best We Could Do."
We certainly can't wait to read this book, and we're excited to share an exclusive early look at In Limbo: A Graphic Memoir. Check out these early pages in the slideshow below:
In Limbo: A Graphic Memoir will be available from First Second on March 7, 2023.
---
While you wait for In Limbo, check out this interview with Molly Mendoza as they discuss their latest book STRAY and toxic nostalgia.