Demon Slayer: Tanjiro & Nezuko cosplay tips for bringing the hit anime to life
Want to cosplay alongside another Demon Slayer fan? We've got the perfect pair of outfits for you.
Demon Slayer is one of the most popular anime going, and the new season isn't letting up. With the series returning, there's been a renewed passion for the series and its diverse cast of characters. This is expected to be a popular anime for cosplayers this coming year so here are some tips and tricks on how to cosplay the two main characters, Tanjiro Kamado and his sister (and turned demon sister) Nezuko.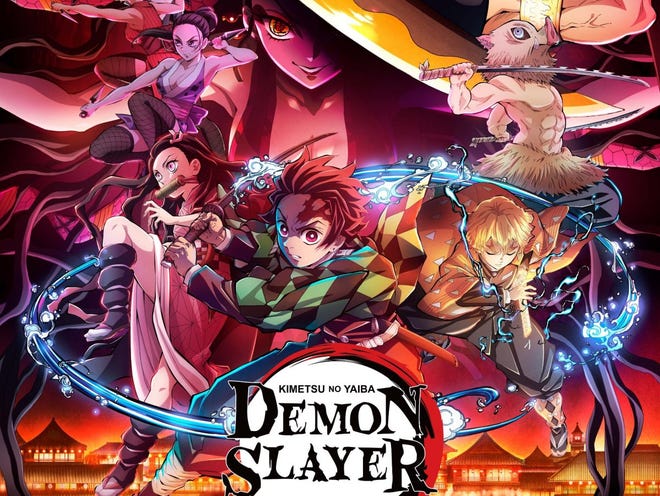 The main parts of Tanjiro's classic outfit is the checkered haori and the Demon Slayer Corps uniform consisting of a buttoned top, also known as a gakuran jacket, and hakama style pants. Haori are a simple sewing design and perfect for cosplayers just starting out with sewing. Sewing patterns and instructions can readily be found online and there are paper patterns available like Simplicity 5839 and Folkwear #129.
In order to purchase the fabric for the haori, you'll need to use a website like Spoonflower. On Spoonflower, independent artists can create a fabric design, upload it to the site and customers can then print that design, on demand, on a variety of fabrics available.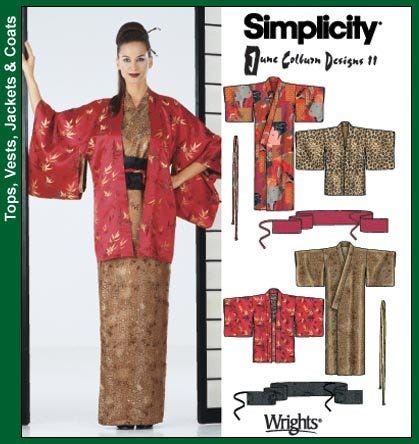 For the Demon Slayer Corps uniform, you can easily modify a basic button up shirt and pants sewing pattern or make your own patterns using clothing you already have. The main differences being that the top will be a standing collar (use interfacing inside to help keep the collar up) and a double arm cuff. You will also need to fabric paint the "Destroy" symbol on the back.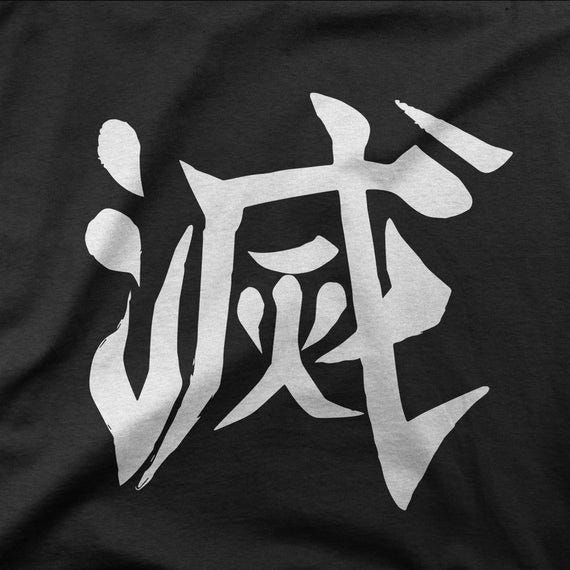 For the pants, the added details are the leg bands that hold the hakama pants close to the leg from the knees down. While it may seem easy to simply wrap fabric around your legs, the bands often shift during a long day of walking around so consider sewing the strips together into a fabric band like an open ended roll.
Finally, you can make his hanafuda earrings using almost any material. If you want to save a little money, look for scrap pieces of cardboard or plastic that you can cut and paint. You can then find a pair of earrings you don't wear anymore and repurpose the hook ear wire.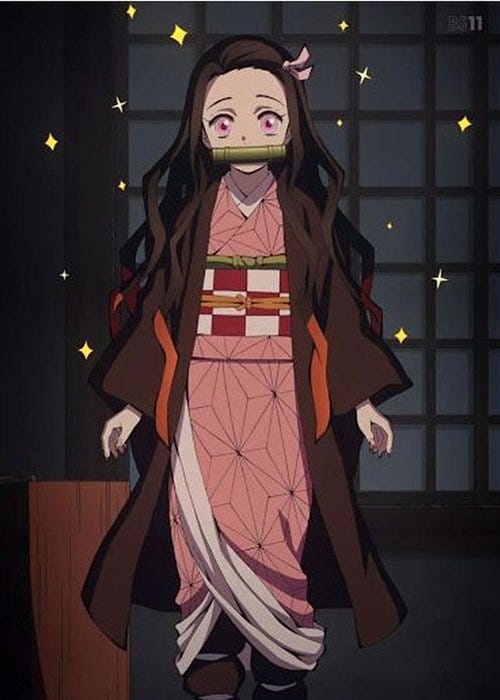 For Tanjiro's sister, Nezuko, we are again dabbling in traditional Japanese clothing, this time adding a kimono. If you prefer working with a paper pattern, try McCalls Cosplay Pattern 2081 or Folkwear #113. The asanoha pattern on her kimono and the red and white checkered pattern for her hanhaba obi will either need to be painted on, or for ease, order through Spoonflower.
Just like Tanjiro's costume, you'll need to make a haori to wear on top of Nezuko's kimono as well. Her bamboo muzzle can be created using a piece of plastic pipe with either foam or thermoplastic to create the bamboo nodes.
There are many more Demon Slayer Corp members to cosplay as and don't forget about the unique demons they encounter. So check out the anime, movie and manga for more inspiration.
---
Get fully immersed with our Demon Slayer watch guide.