Dilbert loses its newspapers, publishers, distributor, and possibly its website after Scott Adams' racist remarks
The move ends the three-decade run of the once-popular workplace strip Dilbert, at least temporarily
Less than a week after Dilbert cartoonist Scott Adams said and tweeted new racist comments online, both his syndication partner of more than a decade and his book publisher have cut ties with him, effectively ending his career as a published creator, at least temporarily.
What Scott Adams said that led to Dilbert's publishing end
On February 22, Adams posted a live YouTube stream in response to a Rasmussen poll that asked Black Americans whether or not they agreed with the phrase, 'It's okay to be white' — a phrase that is a known slogan for alt-right and racist groups. 53% of those polled agreed, with 26% disagreeing and 21% unsure.
Adams' response to the poll was vehement. "If nearly half of all Blacks are not okay with White people… that's a hate group," Adams said during the broadcast. "I don't want to have anything to do with them. And I would say, based on the current way things are going, the best advice I would give to White people is to get the hell away from Black people… because there is no fixing this."
The cartoonist is no stranger to sharing controversial and abhorrent views, having previously written, "the reality is that women are treated differently by society for exactly the same reason that children and the mentally handicapped are treated differently. It's just easier this way for everyone." In October 2022, he tweeted, "No white man would get hired in corporate America in 2022 if an equally qualified Black man applied at the same time. Everyone knows that. If I were the employer, I would hire the Black candidate every time, to cover my own ass. Everyone would, and does."
The Dilbert effect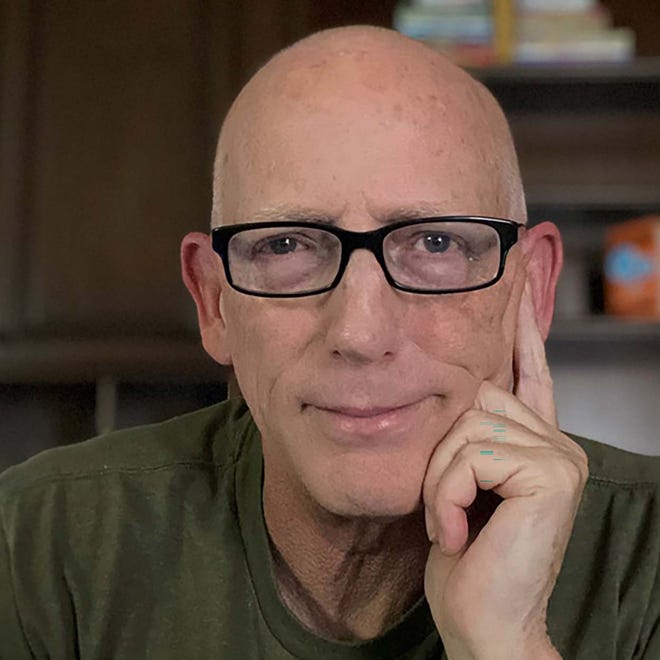 In a statement released on Twitter Sunday, comic strip syndication and publishing company Andrews McMeel Universal wrote that it was "severing our relationship with Dilbert creator Scott Adams. The process of this termination will extend to all areas of our business with Adams and the Dilbert comic strip. As a media and communications company, AMU values free speech. We are proud to promote and share many different voices and perspectives. But we will never support any commentary rooted in discrimination or hate. Recent comments by Scott Adams regarding race and race relations do not align with our core values as a company."
Andrews McMeel Universal has been responsible for syndication of the Dilbert strip since 2011, meaning that it effectively worked as an agent for Adams and was responsible for placing the strip into newspapers and other outlets. Prior to that point, the strip had been syndicated by United Feature Syndicate. Dilbert has been running since 1989. Recent numbers for the strip's popularity are unavailable, but as of 2013, it was reported to be published in more than 2000 newspapers daily across 65 countries. AMU cutting ties with Adams effectively ends Dilbert as a newspaper strip at least temporarily.
It should be worth noting that Andrews McMeel Universal doesn't just syndicate Dilbert to newspapers; it's also responsible for the book collections of the strip via its Andrew McMeel Publishing arm, as well as the Dilbert.com website. (The terms for the website explicitly state "The Web Site is owned by Andrews McMeel Syndication.")
It's unclear what this means to the longterm prospects of the site, although Adams himself has said that it's "not likely" the site will continue to be available. As of writing, Dilbert.com remains active, and has published a new strip for February 27, despite AMU cutting ties with Adams the day before. Dilbert is not available via GoComics, Andrews McMeel's online portal for newspaper comics it syndicates.

The move followed the decision by hundreds of newspapers — including the New York Times, Washington Post, and USA Today — to drop the Dilbert strip in the wake of Adams' comments, with multiple papers releasing statements condemning the creator's racist remarks. Dropping the strip, wrote Cleveland Plain Dealer editor Chris Quinn in one such note, "is not a difficult decision… No, this is a decision based on the principles of this news organization and the community we serve. We are not a home for those who espouse racism. We certainly do not want to provide them with financial support."
The Plain Dealer editorial noted that it was far from the first time newspapers had dropped the strip over concerns for its content; in September 2022, 77 newspapers dropped the strip in the wake of the strip introducing its first Black character, apparently introduced to parody so-called "woke" culture. (Yes, Dilbert's first Black character appeared 33 years after the strip began.)
In response to the AMU decision, Adams tweeted Monday, "Dilbert has been cancelled from all newspapers, websites, calendars, and books because I gave some advice everyone agreed with. (My syndication partner canceled me.)" He added that the strip "and more" will be continued on his own website "when sorted out."
And it's not just affecting Dilbert, but other Adams projects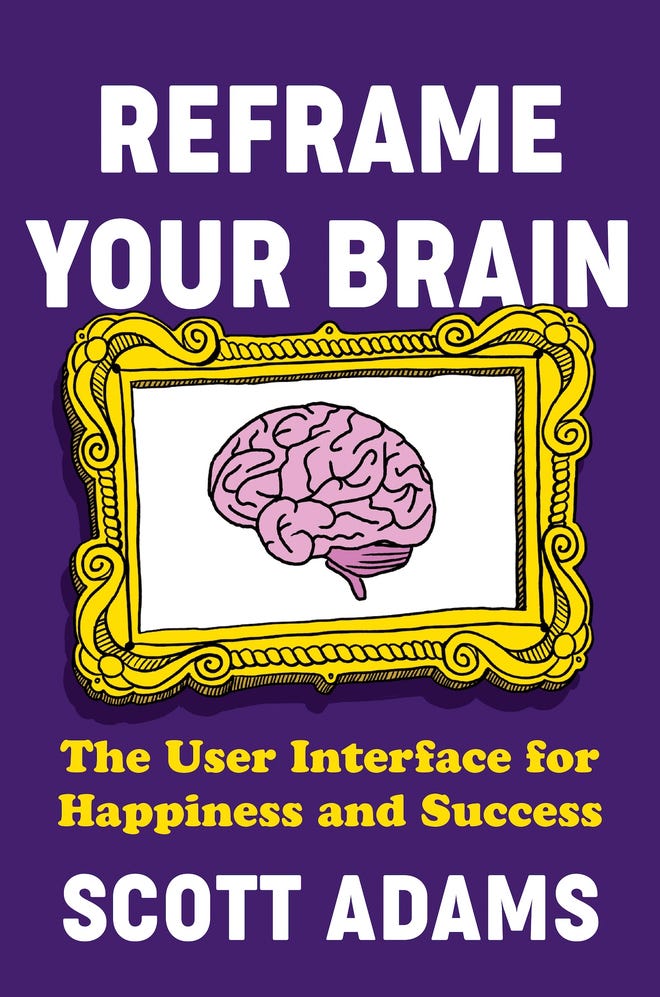 Additionally, Penguin Random House imprint Portfolio has revealed that it will no longer publish Adams' upcoming self-help book, Reframe Your Brain. The title had been announced for a September 2023 release, and was described by the publisher as "the ultimate guide to reframing: rewiring your brain to remove bad habits, start good ones, and see the world in a new way."
Reframe Your Brain — which has the subtitle 'The User Interface for Happiness and Success' — was to be the fifth Adams book published by Portfolio, following Stick To Drawing Comics, Monkey Brain!; How to Fail at Almost Everything and Still Win Big; Win Bigly: Persuasion in a World Where Facts Don't Matter; and Loserthink: How Untrained Brains are Ruining America. Beyond these five titles, Adams has written a number of business advice books published by Harper Business based on the Dilbert property.
Popverse has contacted Harper Business to ask about the status of those books' backlist publication in light of recent events.
Portfolio has yet to comment publicly on the book's cancelation, but Adams tweeted out the news himself, writing, "My publisher for non-Dilbert books has canceled my upcoming book and the entire backlist. Still no disagreement about my point of view. My book agent canceled me too."
So, what's next for Scott Adams and Dilbert?
The long term prospects for Adams seem to be limited at this point. His primary and secondary income streams have essentially disappeared, but it's not as if there aren't more conservative publishing houses that might be excited to bring Adams on as an author in the wake of the current controversy. Adams himself has suggested — as seen in one of the tweets quoted above — that he will self-publish material on his own website.
Adams continues to be glibly unrepentant for his comments and their effects., "I've lost three careers to direct racism so far. Crocker Bank, Pacific Bell, and cartooning. All three were perpetrated by White people for their own gain," he tweeted on Monday. "No Black person has ever discriminated against me. That's partly why I identified as Black for several years."
---
"It's a very particular process": Cartoonist Steenz Stewart chats newspaper comics, the Standard Comics Script, and Oni Press.