Disney's Hercules cosplayers celebrate 25th anniversary
These cosplayers put the "glad" in "gladiator" with their Disney cosplays!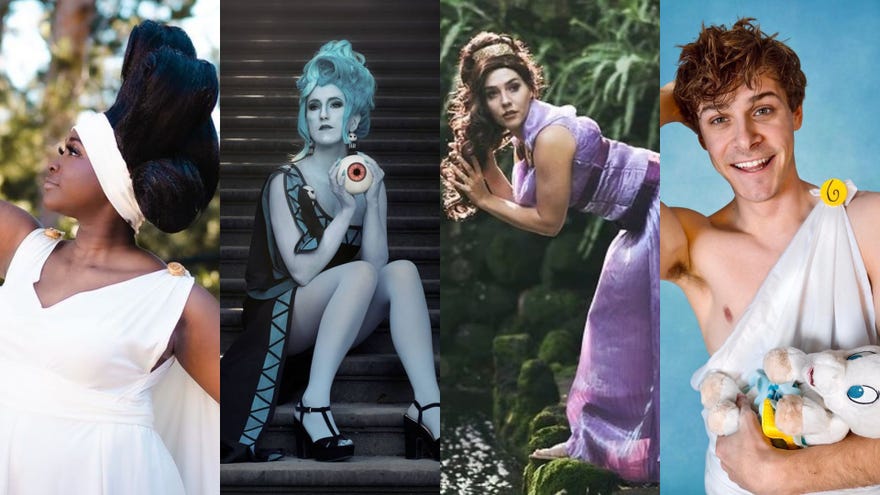 The accuracy of Disney's Hercules is questionable as I only got a D in Greek Mythology in college based on my knowledge of the movie. Despite my horrible studying methods, the movie has been a mainstay on our Disney favorite lists for a quarter of a century now, and for good reason. Hercules is a vibrant, whirlwind adventure that gave way to not only one of the most inspired soundtracks but also a plethora of characters that have moved mountains in the cosplay community.
From the titular character himself to the brazen leading lady to the most amusing of them all, we're celebrating 25 years of Hercules with some of the best cosplay looks that pay homage to the characters that made it one of Disney's best.
Posing for the Gods
Putting the glad in gladiator like never before.
The Pose
At this point, if you don't recognize this pose, are you even a Disney fan?
In My Phils
So maybe Phil is a hard look to pull off, but we're glad someone out there paid Hercules' righthand (goat)man some respect.
Squad Goals
You could frame this and put it in a museum. Stunning!
Pool Day
We never got to see Hercules and Meg go on a vacation, but this pair definitely captured what that would look like.
Stairway to the Other Way
Hades may have been the villain of this tale, but this cosplayer made him look, dare we say, modelesque?
Just a Sip
If Hercules was alive today, he'd 100% be an influencer with all the merchandise he was able to make coin off back in Ancient Greece!
Goddess Vibes
Sometimes cosplayers go above and beyond what was presented on screen, and this is one of those moments.
On Watch
The Muses always had Meg's back!
Everybody Say, Love
Let's not forget some of the other gods who were up on Olympus, like Aphrodite!
Candid Camera
If they'd had phones back in ancient times, we're sure Meg's camera roll would look like this dynamic duo's.
Pain in the…
This Hades clearly has had enough.
Strike a Pose
Muses are always ready to remind you what Hercules was all about.
Man's Other Best Friend
We can all agree that Pegasus is one of the all-time best Disney sidekicks, right?
Mandomeg
We couldn't have asked for a better mashup of Star Wars and one of our favorite Disney movies.
Three Fates
Would you agree they're a cut above the rest?
Ready For My Close Up
This interpretation is ready to take a bite out of Hercules and anyone else who gets in their way.
Punk Rock Princess
If Meg were going to go to Warped Tour, she'd 100% wear something like this.
Panic! at the Underworld
Do you think this Panic and punk Meg could find a way to be friends?
Battle of the Boys
Gaston was bodied up…BUT Hercules literally had otherworld strength. Close, but no match.
aMUSEd
Can't help but smile at Meg and her Muses here.
Gotta Love 'Em
The look on Hades' face says it all when it comes to Pain and Panic, but at the same time - how cute are they?
Fly Away Home
A round of applause for this Pegasus is in order.