Doctor Strange cosplayer wows Benedict Cumberbatch at Multiverse of Madness premiere
Cosplayer Cumbermatch, known for his near-identical appearance to Benedict Cumberbatch, showed up to surprise the man himself!
Doctor Strange in the Multiverse of Madness is almost out in theaters and fans are eagerly awaiting to see just how "mad" it truly is. The movie's premiere in Hollywood occur on Monday this week, with stars walking the red carpet. Actors Patrick Stewart and Hayley Atwell also attended, making many to speculate that both Peggy Carter and Professor X will make an appearance in the movie.
Aside from the theories, both Benedict Cumberbatch and Elizabeth Olsen will be starring on the big screen as both Doctor Strange and Scarlet Witch. With the popularity of both characters, there were many cosplayers who lined the sides of the premiere. One, however, was enough to make eyes turn on the uncanniness of looking exactly like Benedict Cumberbatch.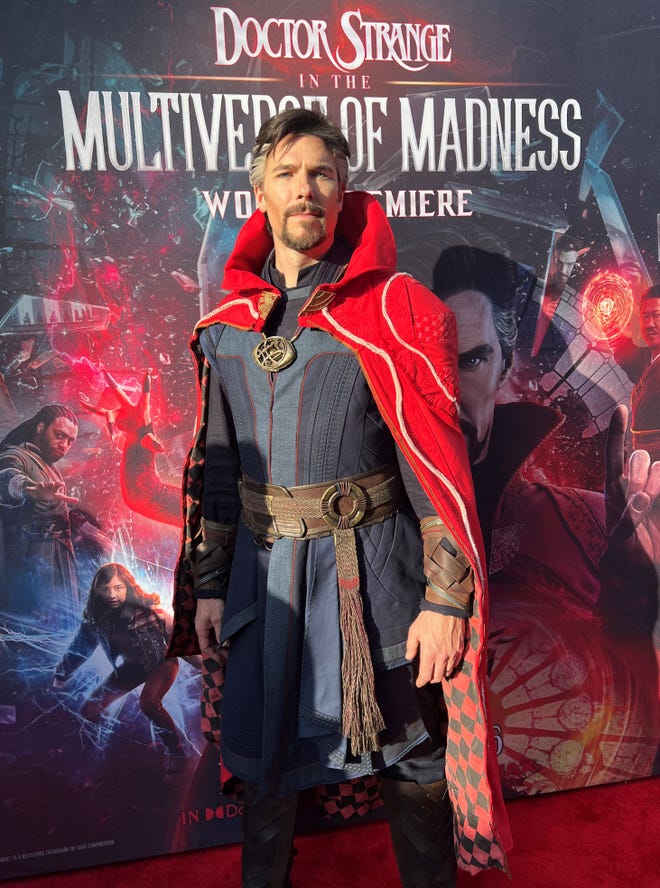 UK-based cosplayer Cumbermatch stood out at the premiere for his Doctor Strange cosplay. Asides from the incredible craftsmanship of his cosplay, it was the fact that he looks like Benedict's doppelgänger that made heads turn at the red carpet.
Cumbermatch had already been to the London media tour a week prior, and was invited by Marvel Studios to also attend the Hollywood premiere. He had initially met Benedict on Capital FM during an interview with the actor, but met up with him two more times, both at the London media photo-call and Hollywood premieres.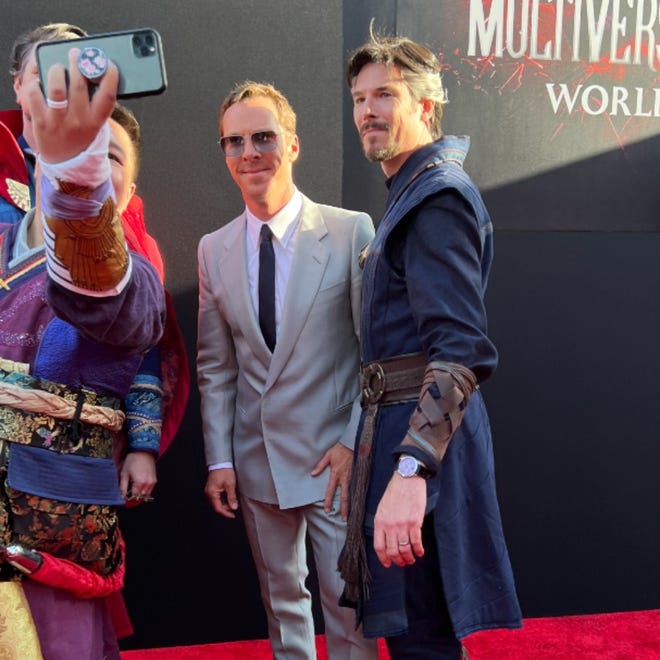 We sat down with Cumbermatch to discuss everything from the origins of his Doctor Strange cosplay to meeting his doppelgänger. Check out the full interview below!
Cosplay Central: When did you first start cosplaying Doctor Strange?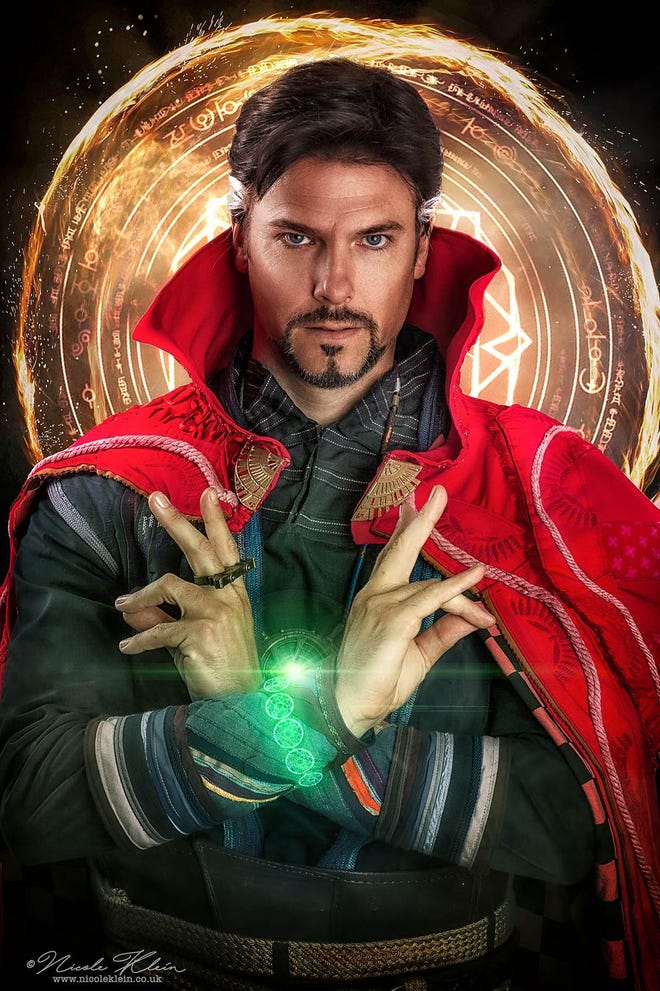 Cumbermatch: I first started 3 years ago when I bought a costume and created my social media accounts. I added my own touches to the costume to make it look as authentic as I could with only the experience of a few Halloween parties behind me. A few weeks later I was at my first Comic-Con!
CC: What was your reaction to people saying you look like Benedict Cumberbatch?
CM: I just laughed it off. I actually had the idea to do a Dr Strange cosplay about 4 years ago but spent a few months researching the costume - I didn't know what to do next! Cosplay was an unheard of community to me at the time.
CC: How many cosplays have you done?
CM: I just started with Dr Strange. But soon I pulled together a Sherlock costume and a number of other closet cosplays for other Benedict characters. But since then I've tried other cosplays such as Handsome Jack, Obi-wan and Petyr Baelish. I've created a couple of my own costumes, which I've really enjoyed.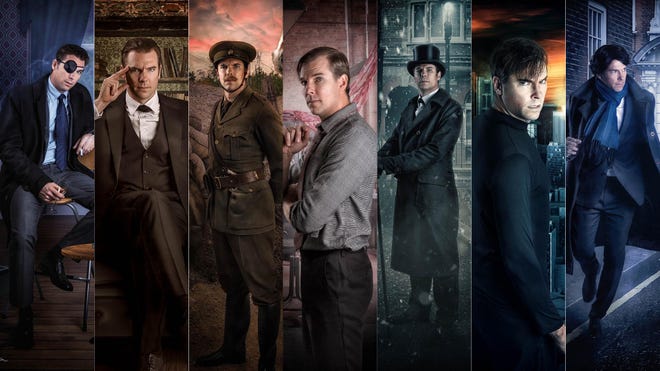 CC: What is your favorite part about cosplaying Doctor Strange?
CM: Being Doctor Strange allows me to have so much fun at Comic-Cons, photoshoots and creating videos. It can get dull cosplaying the same character all the time, but somehow Dr Strange has allowed me to be continuously creative for the last 3 years!
CC: This week you got to meet Benedict Cumberbatch at the Multiverse of Madness multimedia event in London AND at the world premiere in LA. What was that experience like?
CM: This week has been the most incredible week of my life! I have a new respect for the actors and the work involved on movie promotion. I saw Benedict three times in the week doing different promotions. He was always whisked away to other engagements afterwards. I can go to a Comic-Con and feel like a celebrity, but being in the presence of the actors is a humbling experience. I saw Benedict Cumberbatch, Benedict Wong, Liz Olsen and Sam Raimi in London, which was a great ice-breaker for meeting them on the red carpet. I have been so privileged to be involved in these events and am extremely grateful to the digital marketing teams in Marvel for these opportunities.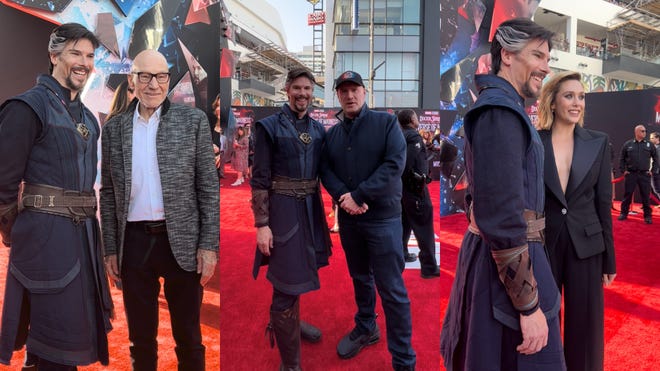 But the highlight was actually meeting and sharing the experience with other cosplayers. The cosplay community is extremely welcoming. It was great to experience the shock and amazement of meeting the cast in Trafalgar Square with fellow Dr Strange cosplayers; meeting so many cosplayers I had only previously 'met' online at the premiere; doing photoshoots; being driven around the local attractions while sharing creative ideas. This is what cosplay is all about!
CC: What was Benedict Cumberbatch's reaction to seeing you?
CM: I actually met Benedict for the first time the day before the London multimedia event. He was being interviewed on a radio show in the UK. During the interview I walked in to surprise him! One of the producers is a faithful follower of mine and he suggested I came on the show!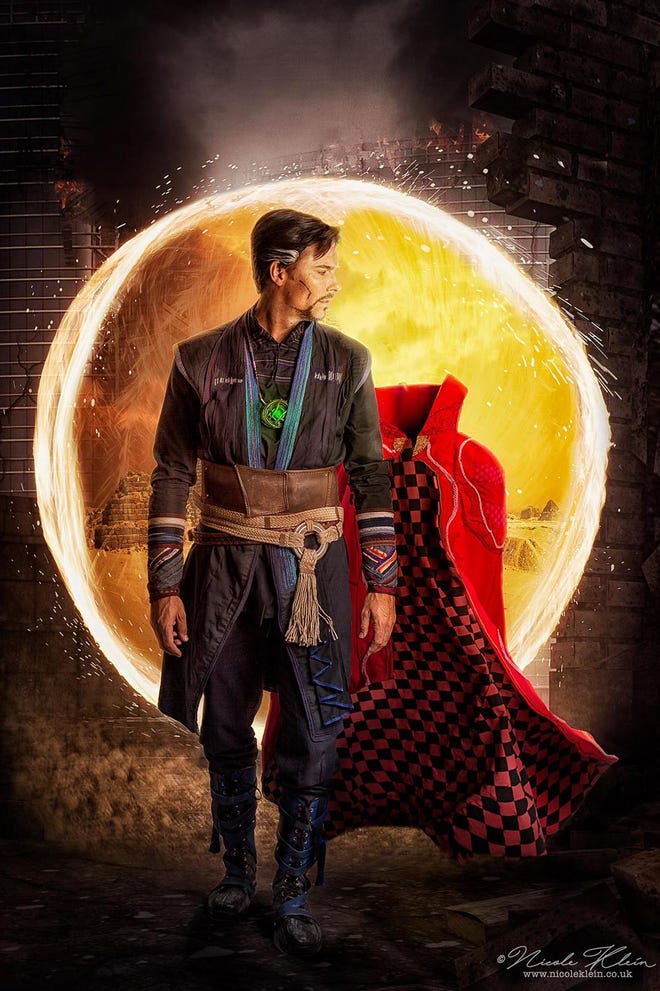 Benedict was quite surprised and the show proceeded to delve into my cosplay journey with continual references from the host on surreal this was.
It was also filmed and is being aired on the 5th May, so you will be able to see exactly his reaction! (See reaction here)
CC: Do you have any other cosplays in the works?
CM: Well, I have a new cloak being created by Evan Phoenix, who also made my tunic and accessories. As much as I love my current cloak, Evan is very excited to create a movie accurate costume for me. I'm very excited to complete the full costume.
Currently, I'm getting a lot of invitations to events as Dr Strange. BUT one day I would love to do Michael Keaton's Batman. It's such an iconic costume!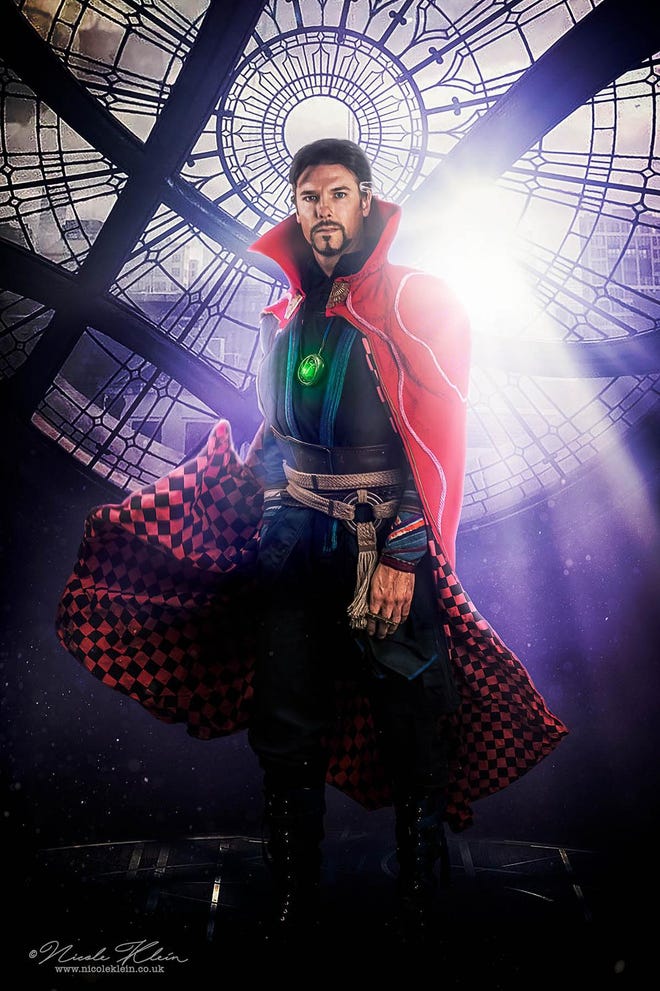 CC: What advice would you give to somebody who wants to start cosplaying?
CM: You don't have to look like the movie character! I'm the worst example for that (sorry!) Movie characters are just one interpretation of comic characters that have existed in many forms for decades. Be as creative as you like to make it your own.
You can wear a ready-made costume; make one from whatever's in your wardrobe; or create your own from scratch. Most importantly - have fun doing it!
My top tip: if you buy a costume off the shelf, make it look like it's been used. Characters rarely wear a freshly made costume. There's a lot of content online on how to 'distress' and age materials. It will take your costume to the next level.
To see more of Cumbermatch's work, be sure to follow him on Instagram, Twitter, Facebook, and TikTok.
Doctor Strange in the Multiverse of Madness premieres in theaters May 6, 2022.