Doctor Strange: Cosplay as the Sorcerer Supreme from Marvel's Multiverse of Madness
Want to cosplay Doctor Strange? Then check out this guide!
It's time to get excited for Doctor Strange in the Multiverse of Madness hitting theaters today, which also means it's time for some cosplayers to prepare their Doctor Strange cosplays. Here are some pointers on how to put together his original outfit and a look at some of the changes made for the new movie.
Doctor Strange's iconic costume is not only easy to purchase pre-made but also easier to create from scratch due to the popularity of the MCU. There are not only numerous websites where you can purchase the full cosplay, but McCalls has made the process of sewing the cosplay simpler by creating a pattern designed specifically for cosplayers (McCall's M7676). The fun or, depending on how you look at it, frustrating part of the cosplay will be sourcing the fabrics.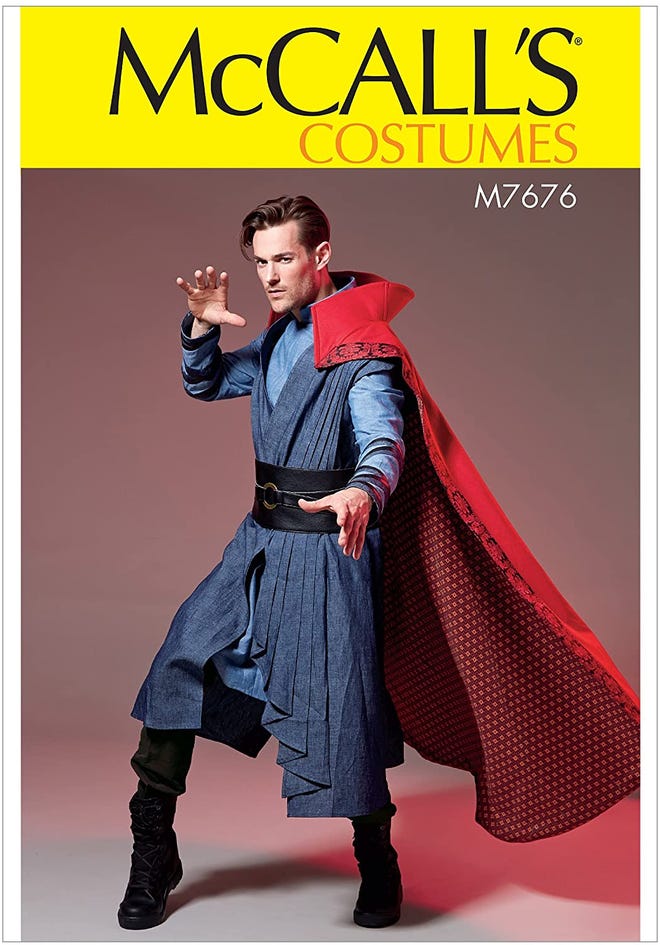 If you aren't a stickler for your cosplay being a 100% replica of the original, you'll have much more freedom with your fabric choices but keep in mind that his costume is made of several different pieces and each has its own weight (or drape) and texture. For a "richer" looking cosplay, try to use a mix of different fabrics like cottons, light weight wools or natural linens. For a more in-depth look at patterning and fabric choices, check out this article by BBeautyDesigns.
Other parts of the cosplay that are readily available include props. Doctor Strange's Eye of Agamotto amulet can be found through many companies and with varying degrees of accuracy. You can also find 3D printed versions or the files themselves to print at home, available on Etsy or individual propmakers with their own online stores. If constructing on a budget, there are even online tutorials to create the prop simply using cardboard.
Stop reading here if you haven't seen the Disney+ series, What If..? or prefer not to see the upcoming merchandise and the costumes or names shown.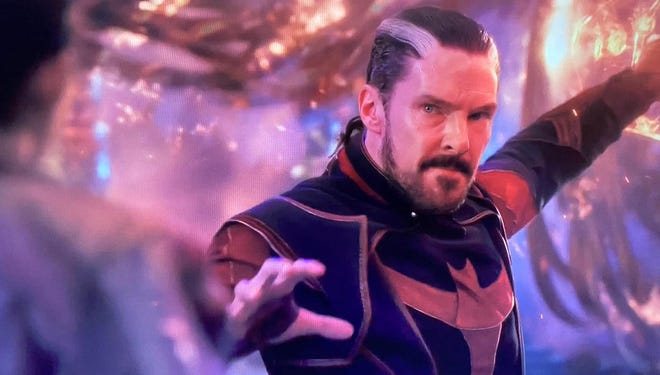 With the What if…? series on Disney+, we caught a glimpse of the dark version of Doctor Strange, Strange Supreme. But another alternate version of Strange was shown in the trailer and he has some distinctly different style choice, not just in costume but also, his hair; and based on recently released merchandise, he'll be known as Defender Strange. With just the trailer, toys and already available pre-made cosplays to go on, it's difficult to get a full scope of the new uniform for creating an accurate version but be prepared for a lot of patterning.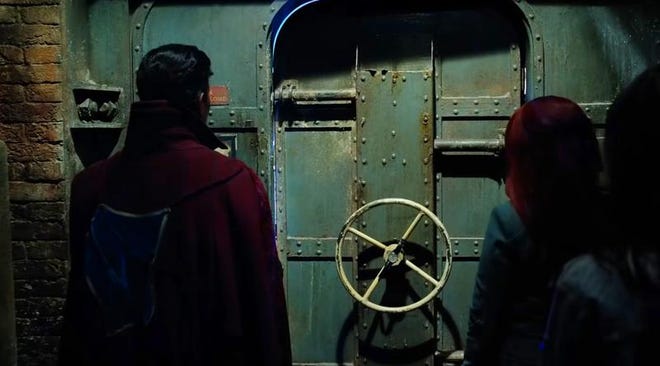 There also seems to have been a change made to his cloak as seen in this shot from the trailer, but at this point there's no saying if that's an updated look or something temporarily on his cape. Really, a lot about the new costumes seen in the movie trailer is just speculation or educated guesses. Even knowing the name of some of Strange's alternative versions doesn't give us much information on how they are involved in the overall story.
What we do know, is we'll be getting at least one new version of Doctor Strange to cosplay as, if not more.
Doctor Strange in the Multiverse of Madness is now playing in theaters.