Doctor Strange in the Multiverse of Madness: What to watch and read before (and after) the MCU film
The comics, film, and TV to conjure up to get the full Doctor Strange in the Multiverse of Madness experience
While Doctor Strange is relatively brash as a Sorcerer Supreme compared to his predecessor the Ancient One, even he did a lot of research.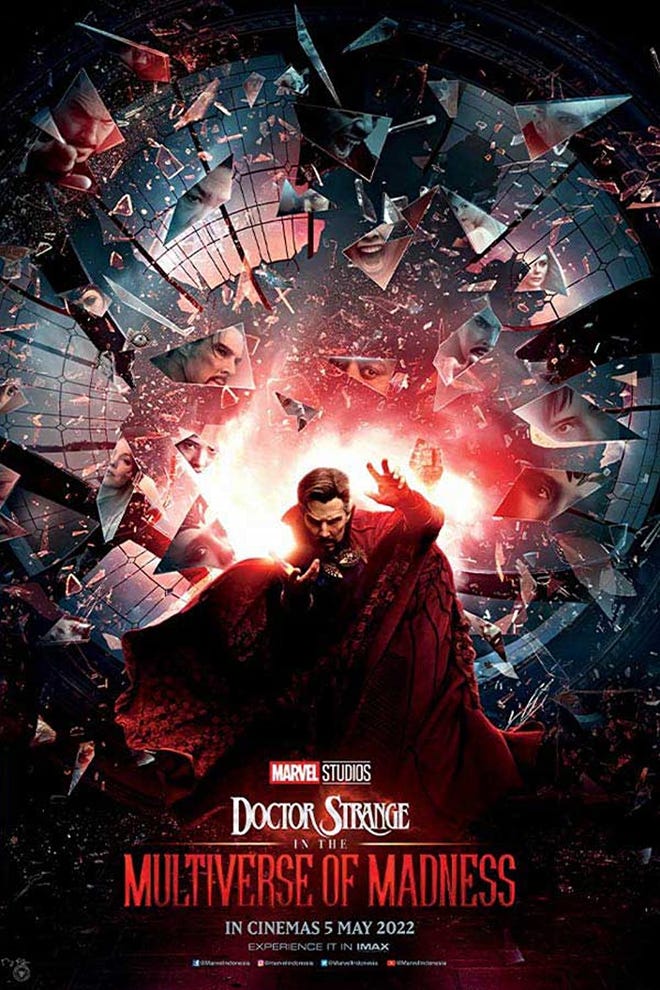 But unlike Stephen Strange, you won't need to sneak around Wong's library to get up to speed on all-things Marvel magic ahead of (or after) Doctor Strange in the Multiverse of Madness - consider us your tutor, one friendly mage to another.
Like a pop culture Eye of Agamotto, we have assembled a list of everything you could ever need to get your Strange fix ahead of (and after) the Doctor Strange sequel. Whether it's visiting (and revisiting) the Marvel Cinematic Universe stories of Strange's past, to diving deep in the musty tomes of comic books and back issue bins, we have it all for you in one place.
What to watch before (or after) Doctor Strange in the Multiverse of Madness
The simple answer to this is to watch the original 2016 Doctor Strange film. But things are rarely simple, and Strange has been up to a bit in the past seven years.
That being said, the first Doctor Strange film (available now on Disney Plus (Disney plus signup link)) sets up you nicely for Doctor Strange in the Multiverse of Madness – especially when you stay for the post-credits scene involving Mordo.
You should also watch (or rewatch) 2021's Spider-Man: No Way Home, as it in many ways sets up the multiversal madness that's in the subtitle of the upcoming Doctor Strange film.
Speaking of multiverse, the 2021 What If…? Episode 'What If... Doctor Strange Lost His Heart Instead of His Hands?' (also available on Disney Plus) appears to be a prescient first look at what could transpire in Doctor Strange in the Multiverse of Madness. That one shows a truly mad Stephen Strange, becoming a down-right villain as brash urges get the best of him.
What to read before (or after) Doctor Strange in the Multiverse of Madness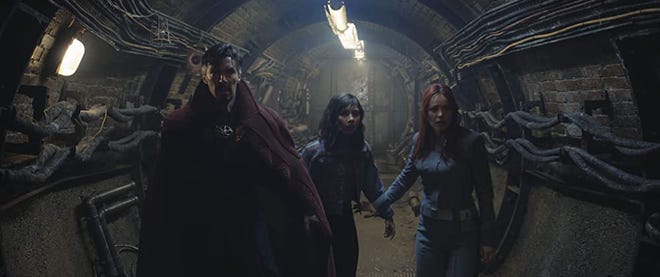 If this is your first foray into Doctor Strange comics after enjoying the 2016 Doctor Strange film, the first things worth reading are the official tie-in comics to the original film – collected as Marvel's Doctor Strange Prelude. These are part of an often-overlooked corner of the MCU, but ones that are confirmed to be in-continuity with the films and streaming series. The two stories in this collection this serve as prequels to the 2016 Doctor Strange film but could also factor in to where the magic side of the MCU goes next. They focus on the masters of the mystics arts before Strange joined thier ranks. It includes a look back at Kaecilius's decent into evil, but also a surprising team-up between him, Wong, Tina Minoru, and Daniel Drumm.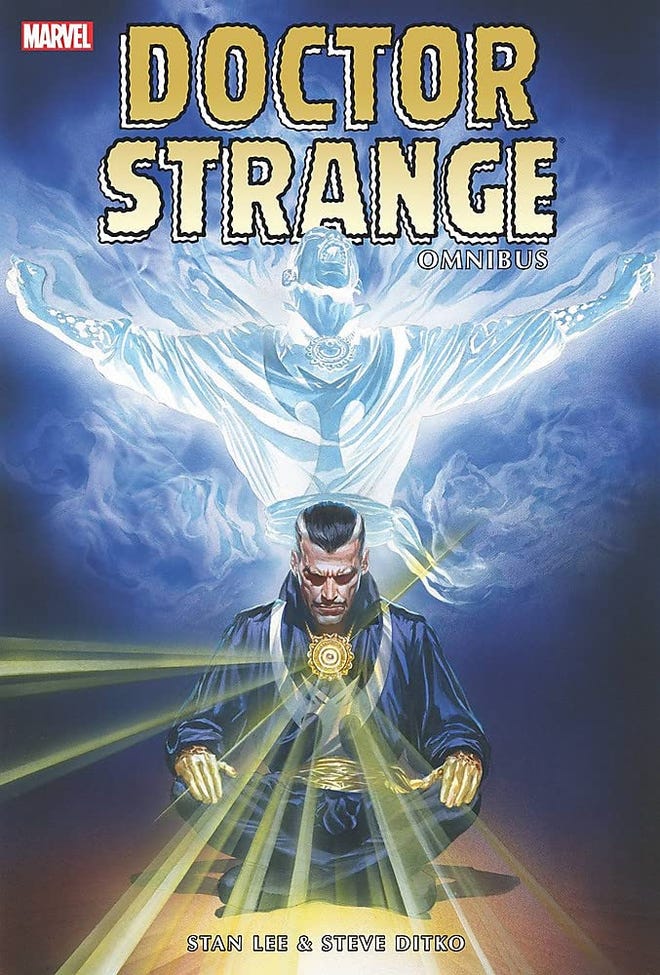 If you want to become a master of Marvel's master of the mystic arts, the comics publisher has organized collections of several key Doctor Strange stories – chief among them being the nearly three-pound hardcover Doctor Strange Omnibus Vol. 1. This collects Stephen Strange's earliest appearances, including his debut in 1963's Strange Tales #110. If you're looking for more of a 'greatest hits' style collection of both new and old stories, the paperback Marvel-Verse: Doctor Strange is your jam – and you can generally find this for under $10 most anywhere you go.
If you're looking for the freshest Doctor Strange conjurings in comics, the top two modern classics for the good doctor are Doctor Strange: The Oath by Brian K. Vaughan and Marcos Martin, and the Doctor Strange run by Jason Aaron and Chris Bachalo – the latter is available both in paperback collections, and nice hardcover Omnibus editions.
If like Doctor Strange you just start reading and you can't stop, here are other collections to keep you occupied.
• Doctor Strange: Season One hardcover
• Doctor Strange and Doctor Doom: Triumph and Torment paperback
• Mighty Marvel Masterworks: Doctor Strange Vol. 1 paperback
• Doctor Strange Epic Collection: Master of the Mystic Arts paperback
• Doctor Strange Epic Collection: The Reality War paperback
• Doctor Strange Epic Collection: A Separate Reality paperback
• Doctor Strange, Sorcerer Supreme Omnibus Vol. 1, Vol. 2, and Vol. 3 hardcovers
Doctor Strange in the Multiverse of Madness has also premiered a new MCU heroine – America Chavez (AKA Ms. America). The rowdy, multiverse-punching hero is packed quite a wallop in this 2022 MCU sequel, and Marvel Comics has quite the one-two punch of its own: the 'greatest hits' collection (Marvel-Verse: America Chavez), and their latest storyline (America Chavez: Made in the USA).
What's coming up in Marvel Comics for Doctor Strange
Marvel Studios' Doctor Strange films are based on the character's stories from Marvel Comics' past, and the comics publisher is continuing to innovate in recent and upcoming stories for the magic side of the Marvel U. Spoilers ahead for comics, but the big one to all that is the recent comics event Death of Doctor Strange.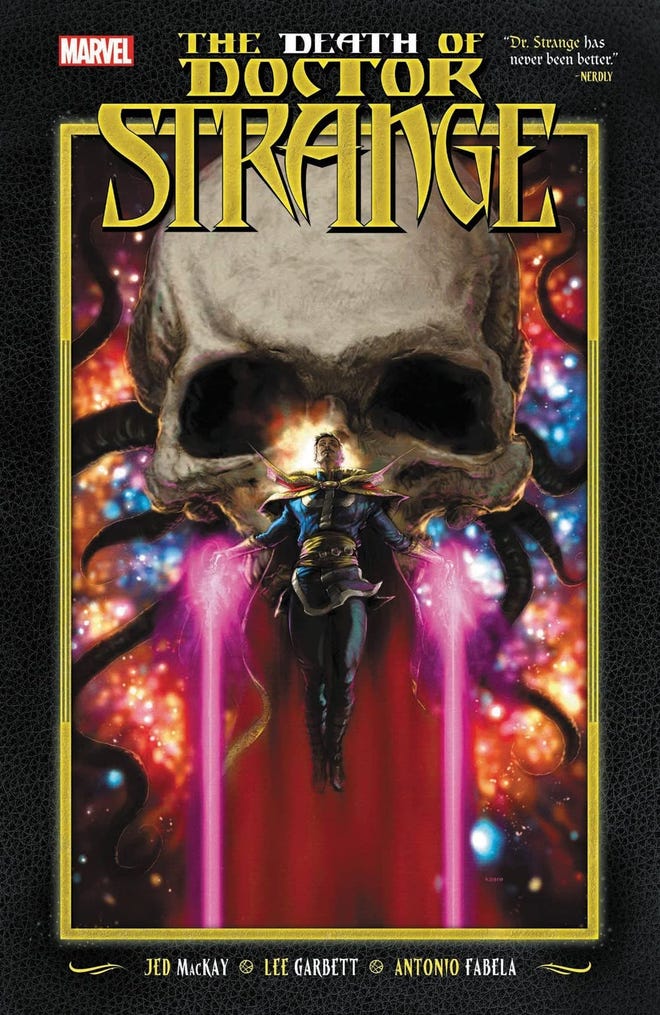 Yep, Doctor Strange has died in comics. And he's still dead. And Marvel has already found his replacement as the Sorcerer Supreme. The baton was picked up - not by the MCU Sorcerer Supreme Wong - by his estranged wife (in comics) at least, Clea. She began her tenure as Marvel Comics' Sorcerer Supreme in the new series Clea, which debuted in March.
And while Doctor Strange is dead, the 'Strange' legacy lives on elsewhere with a Marvel school for magic called the Strange Academy. Iconic artist/writer Skottie Young and energetic Spider-Man artist Humberto Ramos have created an organic, street-smart school for magic that would make those Hogwarts kids jealous.
What kids can read for Doctor Strange in the Multiverse of Madness
And while Doctor Strange in the Multiverse of Madness is rated PG-13, there are some Doctor Strange books that will be on shelves in association for the film for those of us (or those with children) who might be interested in Marvel magic.
For our youngest comics fans out there, there's a nice two-in-one in This is Doctor Strange and Scarlet Witch from Marvel Press. This 32-page story gives readers the origin of both Stephen Strange and Wanda Maximoff, in a straight-forward and uncomplicated manner aimed at new and reluctant readers.
That's a great pairing with Abrams' Doctor Strange: My Mighty First Marvel Book, a board book which uses classic comics art and text to tell the story of Marvel's best-known Sorcerer Supreme from a perspective ideal for young readers.
And there have been two Doctor Strange books in the beloved Little Golden Books series: Doctor Strange (coinciding with the first film), and Trouble in the Dream Dimension – a sequel pitting Stephen Strange against the dark dream king Nightmare.