The best dollar bin treasures to look for on your next trip to a comic store or convention
Advice for the new collector on the best comics to buy in the dollar bins
People looking to collect comics is nothing new, but popularity with this particular side of fandom has gained momentum since the pandemic began. Books that can be found in dollar bins, or any other common back issue bin, have become a speculator's sport. With comic book properties becoming television shows or movies at a rapid rate, collecting comics has almost become a sport.
This list reflects 10 affordable books that collectors should keep an eye out for. Most of them can easily be found graded or ungraded – also known as raw – in most back issue bins/dollar bins at comics and conventions. For this article, we used both eBay sales and GPAnalysis, which is a comprehensive database for the values on both CGC graded comic books and magazines.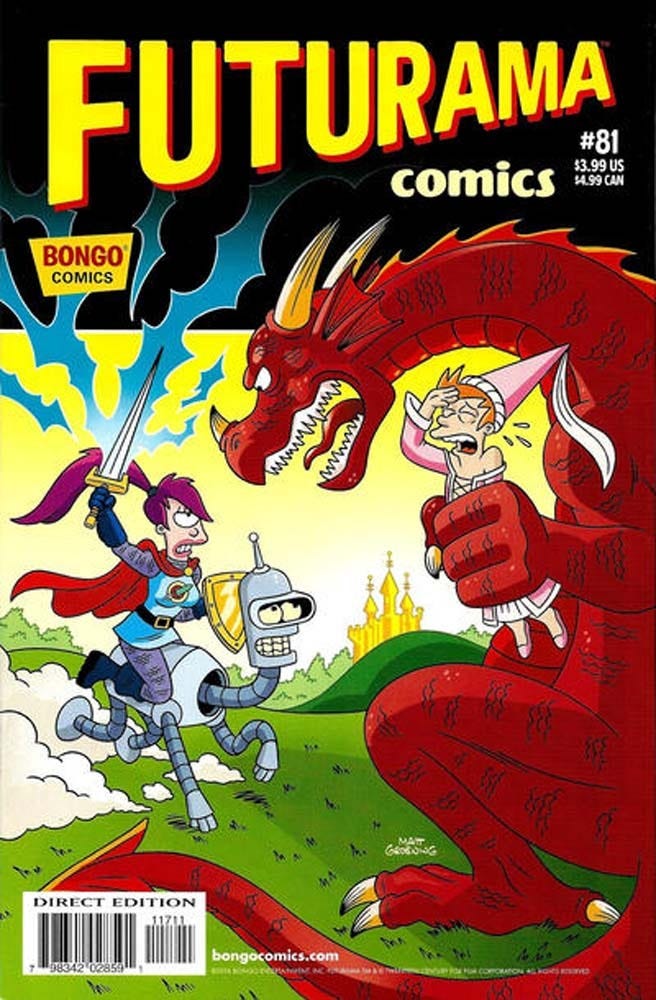 The last issue of the American Futurama comic run.
Last sold for $62.99 in March of 2022
Futurama has been a fan favorite series since it first aired in 1999. Created by Matt Groening (yes, The Simpsons creator), Futurama takes viewers into the 31st with its protagonist Phillip J. Fry, who had been cryogenically frozen for 1000 years. This series has remained popular with fans since its ending. The comic series did have a healthy fan base, tho the series only lasted 81 issues. This final issue can be found in most dollar bins and might be a big collector's item once the new Hulu revival airs in 2023.
Copies of Futurama #81 tend to be harder to find since the last few issues had a low print run. Only 5,659 copies were ordered by retailers. Finding graded copies of this book is even harder, and to date, there is no sales data for this book on GPAnalysis. This price reflects the last sale of an ungraded copy on eBay.
First appearance of the Dark Avengers – Gorgon as Wolverine, Superia as Ms. Marvel, Toxie Doxie as Scarlet Witch, Ai Apaec as Spider-Man, Skaar as the Hulk, Trickshot as Hawkeye, Norman Osborn as their leader.
Last sold for $68 in April of 2021
With Norman Osborn officially in the MCU, a whole new world of possibilities has opened up. While there hasn't been any official announcement of a Dark Avengers storyline coming to the movie universe, there have been some hints as to what may happen. With Contessa Valentina Allegra de Fontaine / Madame Hydra handing a business card to John Walker after his fall from grace as Captain America, it is possible she is building her own team.
While there are a lot of fan theories floating around, this book is one you should probably not ignore. Finding these in a dollar bin shouldn't be too hard. This book isn't scarce or hard to find, and you can find graded copies for under $100 online. This $68 sale reflects a CGC Universal 9.8 graded copy.
First appearance of Knuckles in the comics.
Last sold for $282 in February of 2022.
Sonic the Hedgehog has been a video game icon since the early 1990s. The speedy hedgehog has been featured in comic books, cartoons, and now movies. The first Sonic the Hedgehog movie was a hit with fans, so naturally, a sequel is on the way. The sequel will also feature Knuckles the Echidna, who made his first appearance in the third Sonic the Hedgehog game and in the comics, Sonic the Hedgehog #13.
This comic is fairly easy to find in dollar bins at conventions and comic shops, but finding one in near-mint shape may be more of a challenge. You can find these graded in online auctions. The last sale reflects the price of a CGC Universal graded 9.8, or near-mint condition.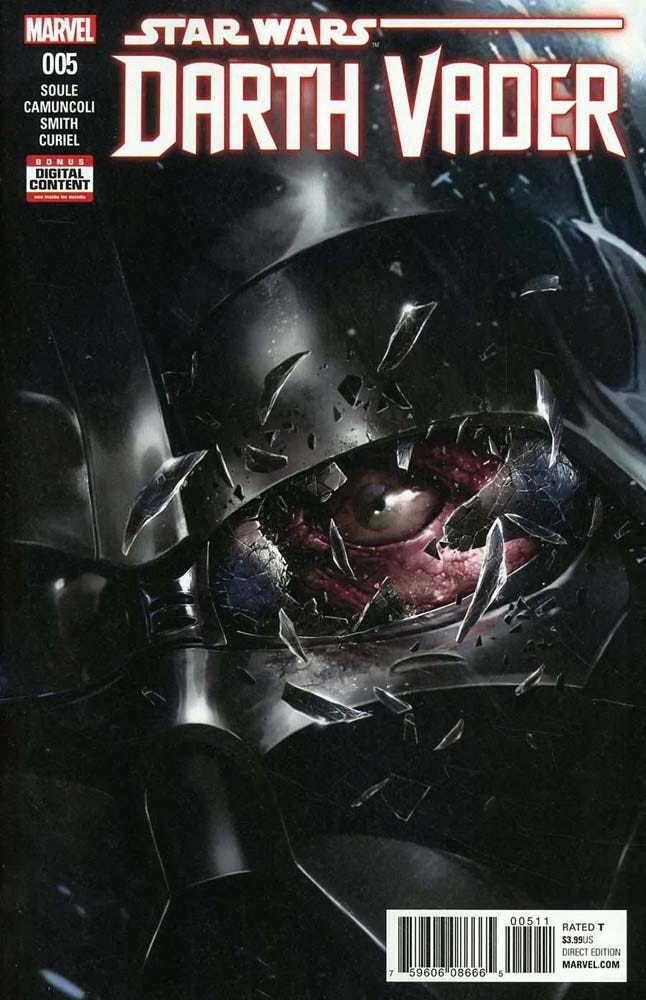 The origin of Darth Vader's red lightsaber.
Last sold for $27 in January of 2022.
The origin of Darth Vader's red lightsaber was a talking point for many Star Wars fans. Where did it come from, and why red – especially given that Anakin Skywalker used a blue and green saber prior. This issue falls into the new Disney canon and explains the weapons backstory better. With Disney effectively retconning most media prior to the acquisition, this should also come as no surprise.
This book seems to jump all over the place in terms of value, but can still be found in the dollar/back issue bin for a reasonable price. The last sale reflects a CGC Universal 9.8 sale in January of 2022 – a few days prior to this sale, another CGC Universal 9.8 sold for $200.
Last issue of the western format comic.
Last sold for $15 in January of 2022.
Sailor Moon's publication history in America didn't start off on the right foot – but that's a story for another day. Sailor Moon itself brought the magical girl genre back from the dead and is considered by many to be one of the best anime and manga series of all time, and is still enjoyed by fans to this very day with remakes, Universal Tokyo attractions, and more.
This 35 issue western format comic run has been gaining popularity in the collector's markets. Early issues have been fetching $100+ once graded. These comics can be harder to come by, but are worth seeking out. The last sale reflects a raw copy sold on eBay.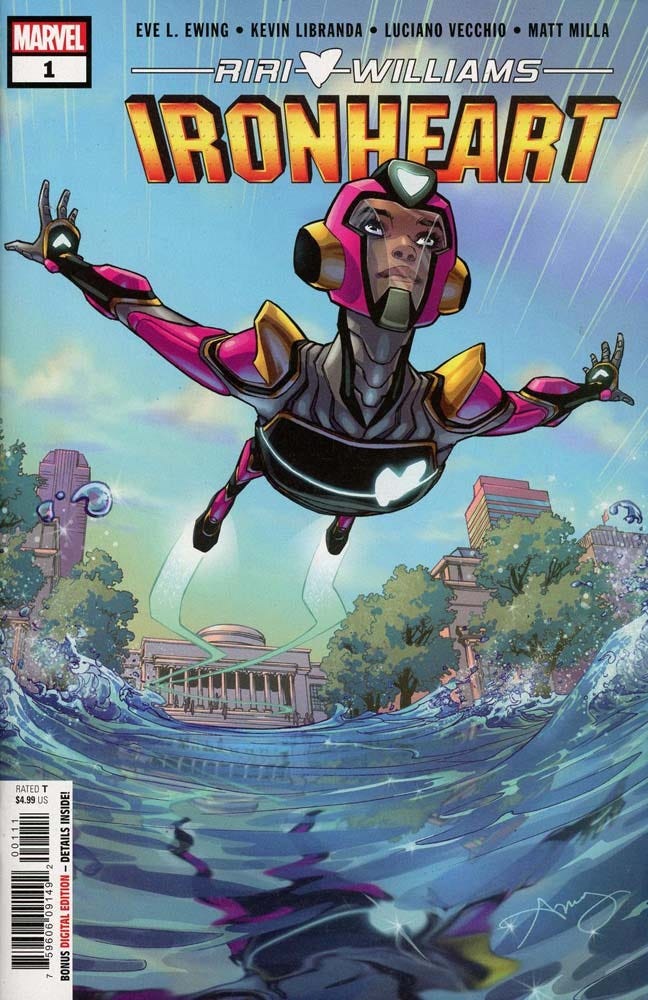 Riri Williams/Ironhearts first solo series.
Last sold for $100 in March of 2022
With the MCU expanding almost daily, it's a fair assumption to guess most Marvel heroes might make an appearance in an upcoming show or movie. In the case of Riri Williams, she will be making her live-action debut in the upcoming Black Panther: Wakanda Forever film. It's still unclear how big of a part she'll play, but considering both Riri and Shuri (Black Panther's sister) are two of the smartest characters in Marvel, we may see Ironheart making her debut in the film as well.
While this is not Ironhearts first appearance, this is still an important key book in her story. Prices on this book have been all over, but raw books can still be found fairly easily in back issue bins. Graded copies are also easy to come by, especially at an affordable cost. The last sale for this book reflects a CGC Universal graded 9.8.
First appearance of Ernst Sablinova – the first Silver Sable. This book also contains the origin of Silver Sable.
Last sold for $3 in March of 2022.
Silver Sable is an interesting character who doesn't seem to get a lot of fan attention. First appearing in The Amazing Spider-Man #265, the character has been featured in cartoons, her own series, and even in video games. She was most recently in the What If series on Disney+, which left viewers with an open ending as to what would happen with her and Spider-Man.
This particular issue includes the first full appearance of Ernst Sablinova – the first Silver Sable – and he is also the father of the current Silver Sable. There is speculation that this character might make an appearance in the upcoming Kraven film, but as of now, nothing has been confirmed. This book is not hard to come by in back issue bins and can be found easily in bulk lots on eBay. The last sale reflects a raw copy sale in March of 2022.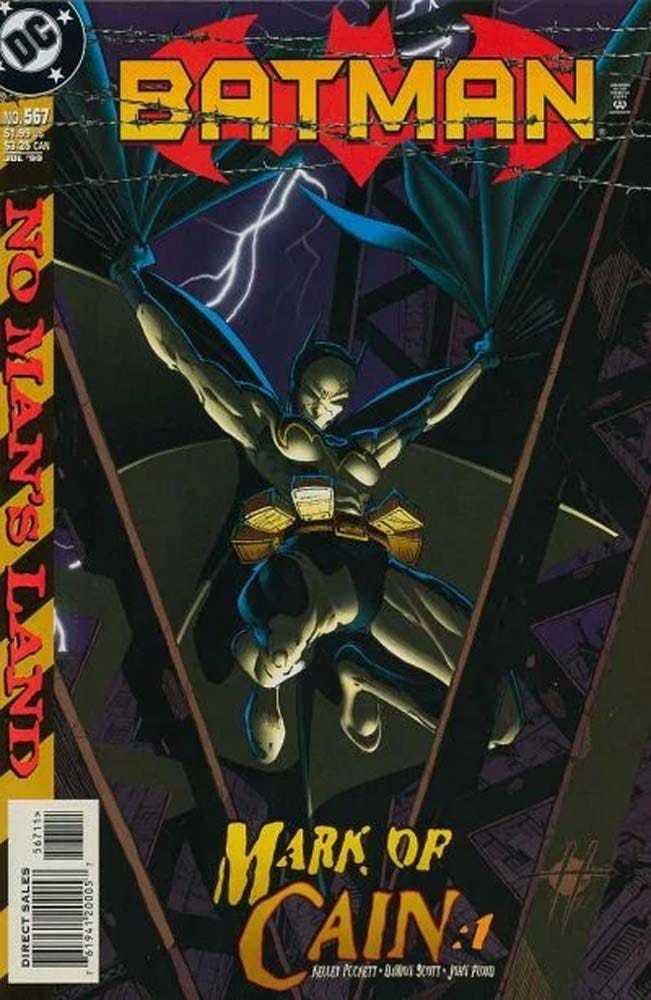 First appearance of Cassandra Cain and David Cain.
Last sold for $46 in January of 2022.
Cassandra Cain took up the mantle of Batgirl after Barbara Gordon was unable to act as the superhero, making her one of the more important characters in the Batgirl story. Cassandra would later on become Orphan II, and later the Black Bat. Most recently Cassandra was in the Birds of Prey film (as a young pick pocketer), but this likely will not be the last time we see her on-screen.
With a new Batgirl movie in the works, it's only a matter of time before the other two Batgirls make their debut as well. This book has stayed fairly neutral in terms of value – the only time it peaked was in 2019 for $142, right before the Birds of Prey movie came out. This book is an easy find, be it raw or graded. The last sale reflects a CGC Universal graded 9.8 copy.
Introduction of the Knights of the Old Republic and various Jedi Knights.
Last sold for $243 in March of 2022.
Tales of the Jedi was a five-issue mini-series from Dark Horse Comics that gave fans a chance to visit the Star Wars universe 4,000 years prior to the events of Episode 4. While these stories are not a part of the current canon, they are considered a part of the Star Wars Legacy. This story also introduces us to a few Jedi Knights, including Cay Quel-Droma, Ulic Qel-Droma, Tott Doneeta, and Arca Jeth, a Jedi Master.
There is speculation that a Tales of the Jedi project could be in the works due to a leaked photo of a gift given to Lucasfilm crews. This book can easily be found in back issues bins and was widely circulated. The last sale reflects a CGC Universal graded 9.8 copy.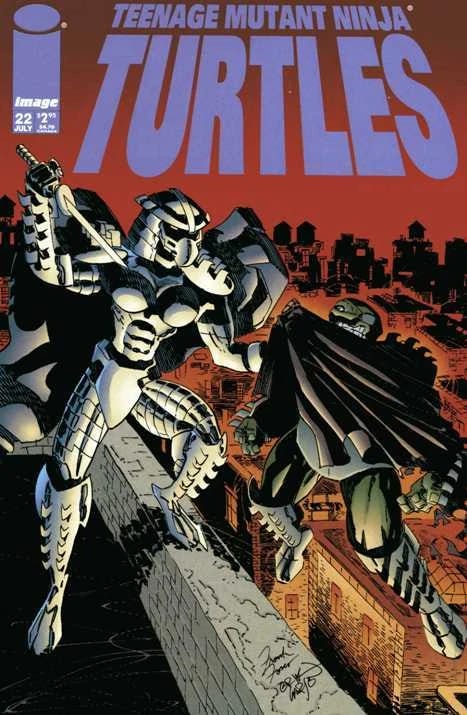 First appearance of Lady Shredder.
Last sold for $104 in December of 2021.
Turtle-mania has not died down since the crew was introduced in 1984. A new Turtles-focused series comes out every so often, and interest seems to peak at any given moment. One character to keep an eye out for is Lady Shredder, who was introduced in Teenage Mutant Ninja Turtles #22 from Image. While she never got a full reveal as the series was canceled shortly after, Lady Shredder has appeared in other media in one way or another.
This book specifically has seen some activity in recent months. This book is easily found on various auction sites, and it should be easy to find it in a back issue bin as well. Graded copies are slightly harder to find, but they are out there. The last sale reflects a CGC Universal graded 9.8 copy.
The comic market is ever-evolving and constantly changing, but at the end of the day, it should always be fun. Collecting what you love is one of the best ways to celebrate your fandom. Check back for other top 10 comic book lists in the future, including top 10 Golden Keys, top 10 Kids Comics, and more!
---
Interested in reading more Marvel comics? How about reading every Marvel comic ever? Check out this Popverse essay on what it means (or if it's even really possible) to read every Marvel comic.