Dragon Ball Super: Super Hero takes over San Diego Comic Con
Dragon Ball Super sequel experiments with new animation style, and we got a special sneak peek
Dragon Ball Super: Super Hero took over San Diego Comic Con with posters invading the Marriott next door to the convention and even more plasted on near-by buildings. On Friday they joined SDCC's greatest stage - Hall H for the North American premiere of the first 20 minutes of the Japanese movie with English subtitles.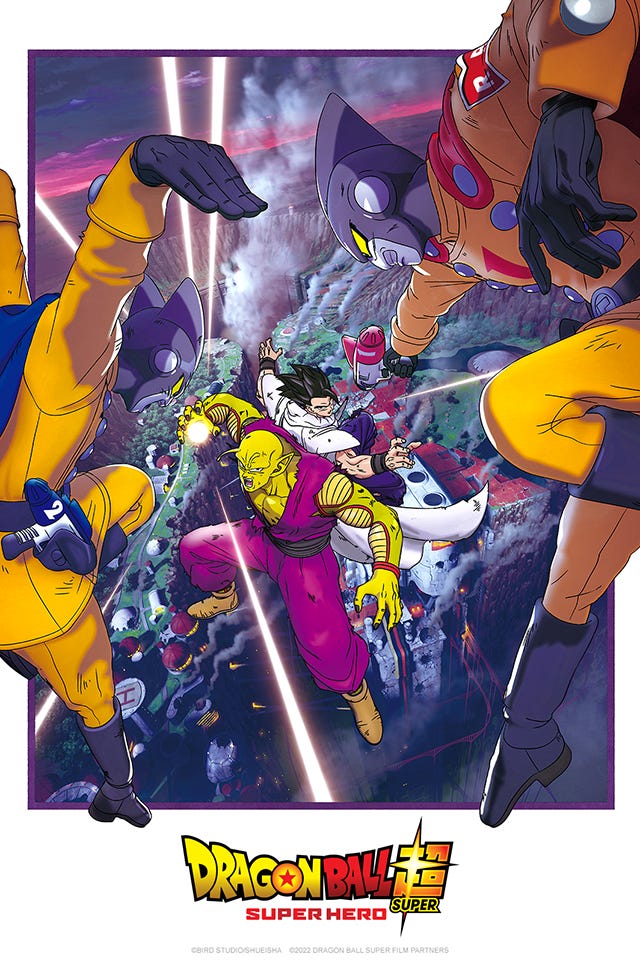 But before they premiered the movie, Norhiro Hayashida (producer) with English dub's Chris Sabat (Vegeta and Piccolo) and Japanese voice actor Toshio Furukawa (Piccolo) talked about the film itself. This was a special moment because it was the first time that the English and Japanese voice actors have had the chance to interact with each other. They were both shocked to find out that Piccolo would have such a big role in the film.
This is the first time a Dragon Ball Z project will be using CGI, which we saw in full effect in the sneak peek. But this is no ordinary CGI project, the animation studio used hand drawings to put finishing touches. This created a true mixture of traditional and modern animation.
As for the plot of the film, Dragon Ball Super: Super Hero sees the return of fan favorite character Piccolo as the gang must go up against an old Dragon Ball foe - The Red Ribbon Army. But the panelists promised that there will be a mixture of slice of life and action.
Now it was time to watch some never before seen footage. The movie begins with the history of the Red Ribbon Army as they introduce the newest era of the gang. The film puts a major spotlight on Dr. Gero's grandson - Dr. Hedo, who will be the driving force against the Team Dragon Ball as he builds a new android for them to go up against.
The screening showed the first introduction of this secretive new android, and if you were wondering why the movie was called "super hero" well this new menesis is dressed up like a classic American superhero. He has a battle with Piccolo that goes all out to showcase rambunctious "Pows" and "Kablams".
And just as the panel teased, the first 20 minutes has plenty of slice of life moments as well. Including a training sequence between Piccolo and Gohan's child, and of course those classic comedic moments between Piccolo and Gohan.
The panel ended with an exclusive new trailer for San Diego Comic Con to show fans what they can expect from the rest of the movie.
Dragon Ball Super: Super Hero hits North American theaters August 19.
---
To follow along with Popverse's coverage throughout San Diego Comic Con, check out our SDCC 2022 round-up.