How did the Dungeons & Dragons: Honor Among Thieves cast prepare? With a D&D campaign, of course!
In a recent interview, writer/director duo John Francis Daley and Jonathan Goldstein revealed the cast spent hours in a D&D session before filming began.
As I understand it, the process of method acting is this: You, the actor, incorporate the activities of your role into real life as much as possible. But what happens if you're playing a role that's impossible to bring into real life? What if you're tasked with playing a shapeshifter, a wielder of necromancy, or someone who looks cool playing a lute?
That's the challenge facing the cast of Dungeons & Dragons: Honor Among Thieves, but fortunately for them, writer/director duo John Francis Daley and Jonathan Goldstein knew exactly how to get them into their roles: create a character sheet, grab a d20, and begin their own campaign. In a recent interview with Den of Geek, the pair revealed that that's exactly what the cast did, before a single scene of the movie was shot.
Filming for the D&D movie took place in Belfast, along with the "several-hours-long" capaign that kicked off production. The game served not just as a bonding experience for the cast, but it also "gave those who were not familiar with it a quick taste of what the game is like and how you interact," according to Goldstein.
"And they played as their characters," he notes.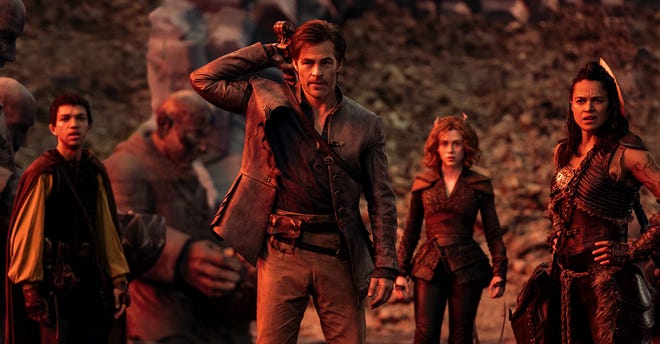 If you're anything like me, you have some pretty immediate questions. How did the game go? What map did the cast use? Did Chris Pine cosplay? While none of these questions were answered (unfortunately), Daley and Goldstein did reveal a little about the game, including which cast member impressed them the most as a D&D player: Regé-Jean Page, who portrays the character of Xenk.
"I think he spent a lot of time playing role-playing games," said Daley, "and despite his being incredibly handsome and talented and an athletic fighter, he's also one of the biggest nerds I've ever met."
But what about the other side of the d4? Were there any cast members whose play style was, er, unorthodox?
"[...] every time Justice Smith (who plays half-elf sorceror Simon Aumar) had to perform an action, it was Animal Friendship," says Daley. Goldstein, too, chimed in, "He'd be falling off a cliff with no animals around, and he would still try Animal Friendship."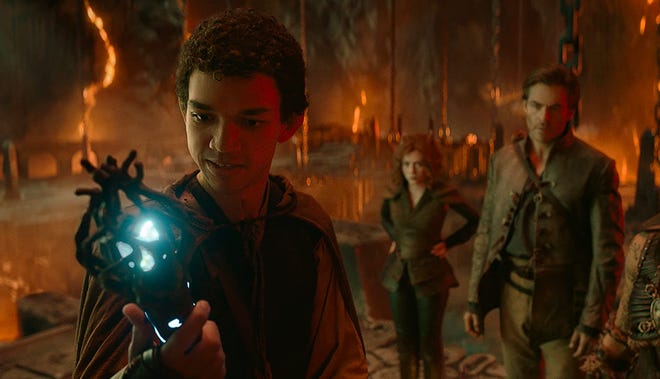 For those that don't know, Animal Friendship 'lets you convince a beast that you mean it no harm.' Not great for cliff-falling, but cool nonetheless, and honestly? Good on Smith for sticking to a plan.
More important than cast play style, though, is what this process brought to the movie, and the creative team made it clear: this was an important step in setting the tone for the film. "It was informative," said Goldstein of the game, "both to them and to us, because I think we incorporated some of the things we learned from that game into the film."
We'll have to wait until Dungeons & Dragons: Honor Among Thieves hits theaters to get the full effect of the game's impact on the film. But for fans looking to incorporate this cast into their 5e gameplay, Wizards of the Coast is offering statblocks for several of the film's characters, including Chris Pine's Edgin, Michelle Rodriguez's Holga, Sophia Lillis's Doric, Justice Smith's Simon, Regé-Jean Page's Xenk, and Hugh Grant's Forge. This package, lovingly called the Thieves Gallery, allows Dungeon Masters to work the characters into campaigns and gives experienced players a window into this high-fantasy heist crew.
Dungeons and Dragons: Honor Among Thieves 'Animal Friendships' its way into most theaters March 31. Buy tickets on Fandango or Atom Tickets.
---
Are you a new D&D player looking for a way into the game? Popverse has its very own guide on how to play; give me a perception check (or just click the link) to take a look.