ECCC: Learn to paint a miniature (and take it home) for free at Emerald City Comic Con
Take a look inside the Miniatures Paint-and-Take activity hosted by Arcanum Miniatures
Jonathan Gelotte runs a shop called Arcanum Miniatures. He and his store also run one of the chiller rooms at Emerald City Comic Con, the Miniatures Paint-and-Take event, which allows fans of all ages to choose a miniature, paint it, and take it home. But if you haven't painted a miniature before, have no fear! Gelotte and his volunteers are here to help with techniques including layering, washes, and dry brushing, washes, passing down information that Gelotte learned from him brother-in-law.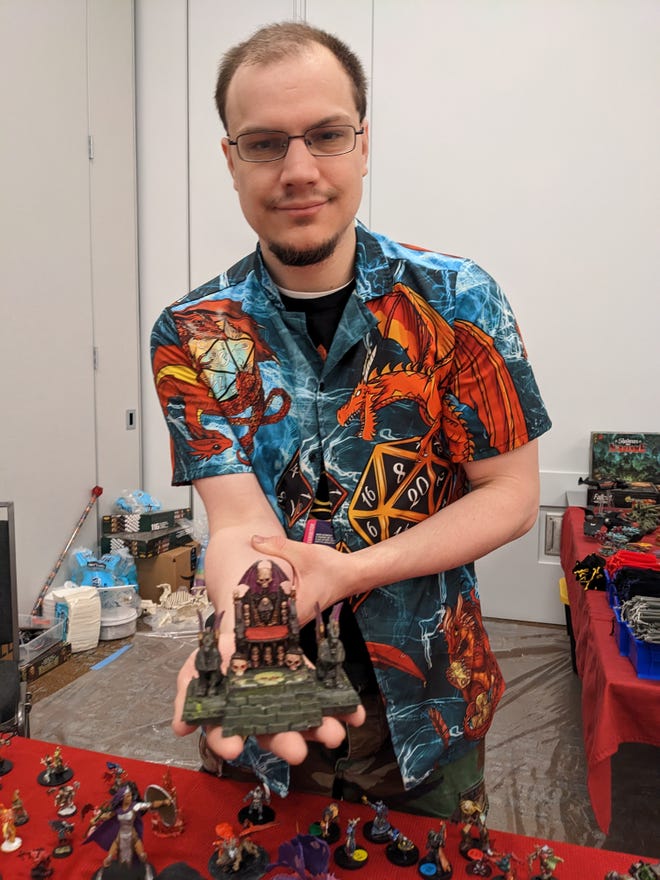 These miniatures are from table top gaming, specifically from games like Dungeons & Dragons, Pathfinder, Warhammer, and World of Warcraft. Gelotte is drawn to miniature painting because it's a "relaxing, in the zone kind of thing. It's not an effort. You're just in the zone, doing what's natural."
Now for those who think that watching paint dry is the most boring possible thing to do, volunteer Michael Amiethyst says that watching paint dry is quite interesting. According to Amithyst, the colors of paint actually change over the process of paint drying, so watching the paint dry is in fact a crucial part of the process of seeing how what you're making ends up turning out.
Throughout the show, the activity has been booked up, so if you want to try out painting miniatures on Sunday of Emerald City Comic Con, make sure to show up early at 10 and nab yourself a slot (the activity runs from 12-4 in Room 425). You might just learn something new, and who knows? Maybe you'll find yourself looking forward to watching paint dry.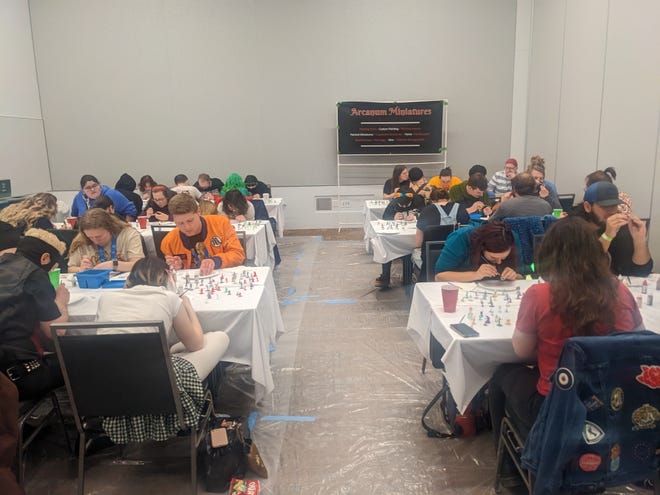 ---
Popverse has been at Emerald City Comic Con all weekend, reporting on news, streaming (and hosting) panels, and conducting interviews. Check out what we've been up to here.