Elizabeth Ito's Peabody-winning City of Ghosts captures overlooked stories of Los Angeles
The animation veteran and former Adventure Time director discusses the storytelling and appeal of her award-winning Netflix show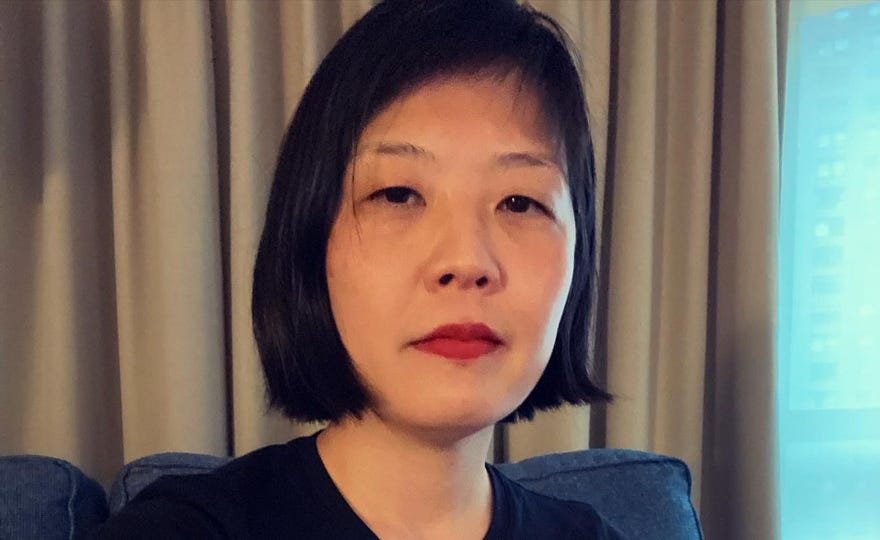 Elizabeth Ito isn't the first person in her family to use their art to bolster community.
The Emmy and Peabody-winning animation director recently learned that her paternal grandfather Ted Ito was an illustrator whose single-panel comic Little Gus ran in the Gila News-Courier, a Japanese American newspaper published and circulated in the Gila River Camp where he was interned during World War II.
"It gives me weird feelings—good weird feelings—of connection to that. I think about it a lot with my own parents, this sort of inexplicable connection," says Ito, who is Yonsei, or fourth-generation Japanese American, "There's ancestry, you know?"
Recognizing the omnipresence of history and our relationship with it is perhaps the main theme explored in City of Ghosts, Ito's reverent animated series that began streaming on Netflix on March 5, 2021.
City of Ghosts at its core
Over the show's six episodes, Ghost Club kids Zelda, Thomas, Eva, Peter, Jasper, and Jordan visit areas of Los Angeles to meet ghosts of once-corporeal residents. With each encounter, we and the children learn about a marginalized neighborhood's community, culture, and past. We learn that the land occupied by LA is the ancestral land of the Tongva people and is actually called Tovaangar. We're welcomed into the fabric of places like Boyle Heights, Leimert Park, Highland Park, and Koreatown— neighborhoods beloved by those who know them, yet increasingly paved over for retail and entertainment complexes like The Grove.
"Living in LA, whenever you're driving places, sometimes you see something that feels like it doesn't fit anymore, like it just stands out."
"Living in LA, whenever you're driving places, sometimes you see something that feels like it doesn't fit anymore, like it just stands out," says Ito. Born in LA and raised in the Crenshaw District, Ito knows firsthand how gentrification diminishes neighborhood character and diversity. City of Ghosts is her way of releasing suppressed community stories back into the wider collective consciousness."We need something that can let people know that there's been things that exist before," she says.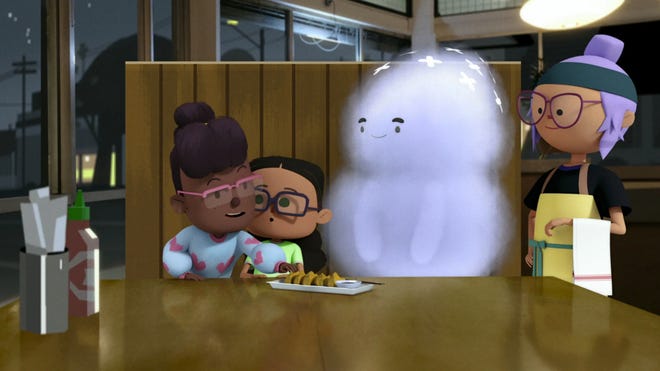 That children no older than second grade are resolving situations that puzzle the adults is powerful and humbling. We watch the Ghost Club kids approach each unknown with curiosity and an eagerness to listen and understand. They interview the adults and ghosts separately and investigate the spaces they cohabit. As the Ghost Club kids open the dialogue, they guide the adults and ghosts towards a resolution that works for everyone involved, expanding community in the process.
Then there's the way the youthfulness of each Ghost Club member makes us laugh, from the pitch of their voices and laughter, to their tics and observations. Thomas, who tells us their pronouns are they/them, describes a VHS as a tape "full of YouTubes." Eva is horrified at the idea that marionette puppets sleep with their eyes open. Zelda is reminded more than once by big brother and cameraperson Jordan not to chew on string.
"So many people talk about how they need something to watch that will reset their insides."
"So many people talk about how they need something to watch that will reset their insides," says Ito. "The fact that they can watch [City of Ghosts] and have that happen? That's what I wanted."
Push Before Pull: What makes City of Ghosts special
"It doesn't fit a certain age group. It mostly fits a certain type of person," says Ito, who developed City of Ghosts for quieter people like herself and her son.
The former Adventure Time director has been preparing to tell stories in the style of City of Ghosts since 2004. For example, watch Welcome To My Life, a documentary-style animated short Ito wrote, directed, and created for Cartoon Network in 2017 about a day in the life of T-Kesh, a teenage monster with a Japanese middle name who attends high school with humans.
Featuring the voices of her brother Doug, mom Anne, and dad Ed, Ito hoped Welcome To My Life would get picked up as a series. It didn't, yet in many ways it lives on in City of Ghosts. Like Welcome To My Life, City of Ghosts moves at an unrushed pace often set to a gentle synthpop soundtrack. Each cast includes people who aren't trained voice actors to capture the distinct cadence and fumbling that comes from doing our best to find the words to describe our thoughts. Visually, both projects are told through animated illustrations over filmed footage, subdued color tones, and VHS-style clips. Dialogue is mostly unscripted, and both unscripted and scripted dialogue are anchored in empathy.
"I knew I was always going to make stuff that felt that way, whether or not I could make it for a place," says Ito.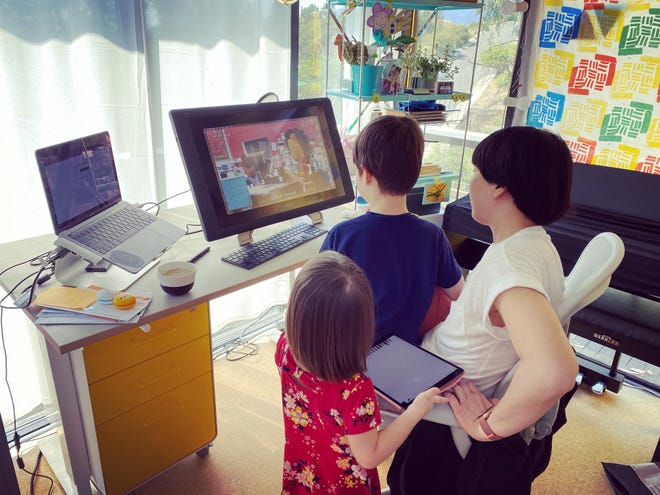 Knowing that decision-makers at various development stages would need to be convinced that this style of storytelling has an audience, Ito stacked the City of Ghosts production team with people who understood her vision. From there, she did her best to cultivate a creative environment that allowed them to try ideas that upheld and added to that vision.
"There had to be this sense of freedom to present an idea and freedom to finesse that idea. Somebody also has to understand from my perspective [as the showrunner] that when you don't want that idea, that's got to be okay, too," explains Ito. "I feel really grateful for everybody that worked on the show."
With post-production taking place during the lockdown in 2020, most of Ito's watch-throughs took place from her desk at home. The moment she played an episode, her two young children would crowd in front of her to watch. Each time they did, she felt reassured that she and her team captured their key demographic.
"Of the top 10 rewards of doing it, it's been really fun that they were kind of the first people that got to check it out," says Ito.
City of Ghost's growing audience and acclaim
With no assurance that a second season would be greenlit, Ito moved on from Netflix in March 2021 and took several months to reflect on the experience and what might come next.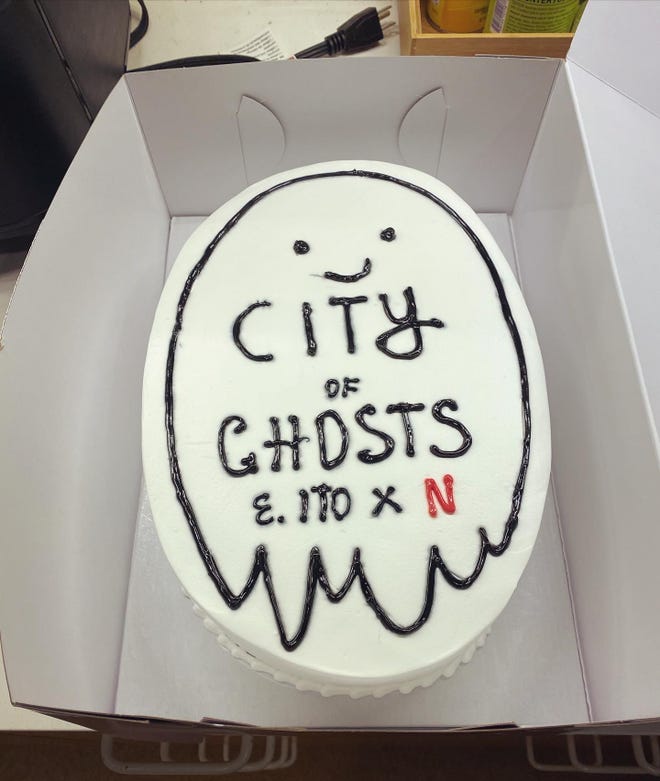 "I was trying to get straight for myself what I wanted to do and talking to people to see what kinds of things were going on," says Ito. "Just like other places, you change over time as you evolve. So it was kind of this thought of like, 'Well, I gotta figure out where the new place is that maybe is more aligned with what I'm into doing.'"
Ito's care in developing the story, production team, and style of City of Ghosts has resulted in a show that continues to gain popularity and attract accolades. In October 2021, City of Ghosts won a 2021 Preservation Award from the L.A. Conservancy. In 2022, the show also won a Peabody Award and two Emmys. The show has also garnered a nomination for a GLAAD Media award, and continues to receive praise in the form of fan art.
"It's nice to have proved it," says Ito of her storytelling style. "The entire thing feels like me. I didn't have to dim the aspect that's good about the stuff I do."
Ito has since directed a music video for the punk band The Linda Lindas for their song 'Why,' developed and directed a short called Mall Stories: Atilla the Grilla on Epic Games' Unreal Engine that was funded by an Epic MegaGrant, and has joined Apple TV+ on an overall deal. She's also excited to see people who worked on City of Ghosts pursue their own projects.
"When I see other people making stuff where you feel like you've helped that person have confidence or inspired them to try to do something that they might not have done before, it means a lot," says Ito.