This cosplayer crochets her cosplays!
Jae showed off her new Poison Ivy costume at Emerald City Comic Con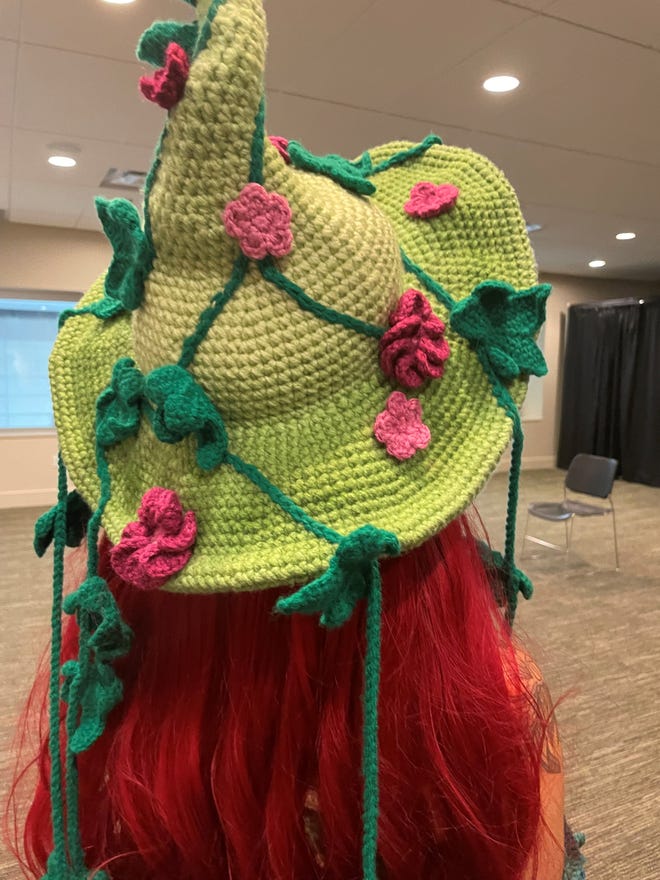 Cosplay is a many-faceted hobby, and one of the coolest parts of cosplay is how people can bring their own skills and creativity to their craft. Some people are great sewers, others love to 3D print their props and belt buckles, and others are FX makeup or hair experts.
This cosplayer crochets her costumes!
Jae started crocheting right before the pandemic started, but one could never guess, with how impressive and intricate her work looks. Over the pandemic, Jae honed her skills and practiced and learned, and during this Emerald City Comic Con, Jae is showing off her newest cosplay-- a Poison Ivy costume, which is completely crocheted— hat and all.
As for how she put together her Poison Ivy costume, Jae searched out resources online. She accomplished this by purchasing patterns from other artists and modifying them for her own use, like adding more layers to her skirt and adding vines to the leaves on her hat. It took her two months to crochet this intricate costume that includes a hat, gloves, a skirt, and tights.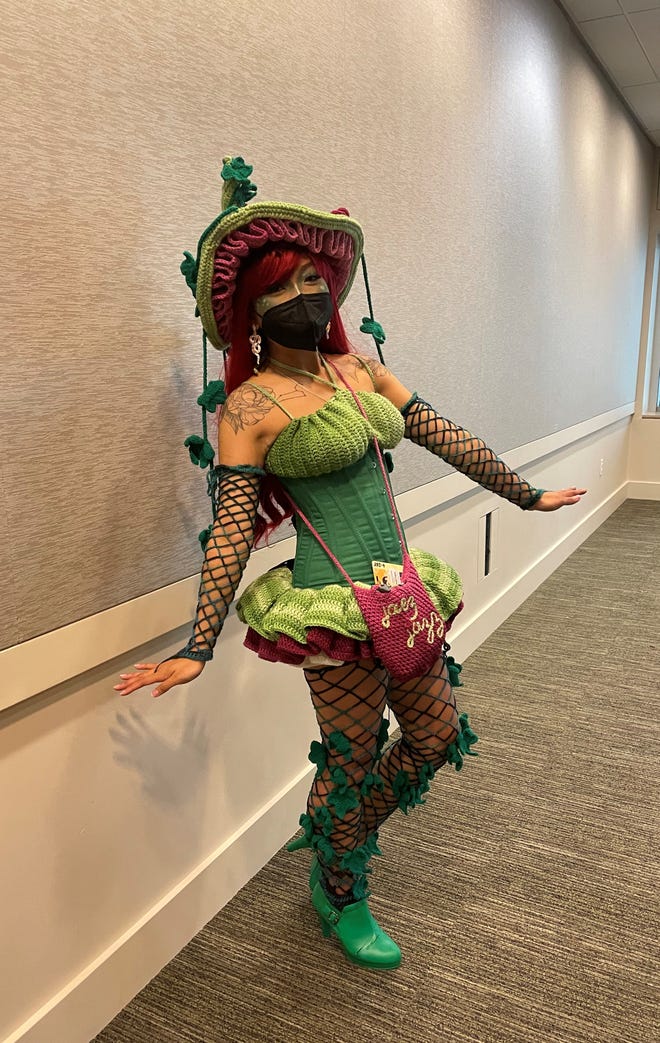 As for what she wants to make next, Jae shared with us that she would be interested in doing a Demon Slayer character, but she's also open to starting and searching for new things too.
---
Interested in what happened at Emerald City Comic Con this year? Check out Popverse's roundup of our coverage this weekend.