Harvey Guillén was not an overnight success
Harvey Guillén on making his own way—all the way back when he was a kid
When Harvey Guillén was a little kid, he was watching TV one day and came across what he thought was an amazing new television show but was actually the movie musical Annie.
That was a big turning point in his young life, and he turned to his mom and told her that he wanted to become an actor. She told him that they didn't have the money for him to do that, which he thought was strange. "You need money to play poor on television?"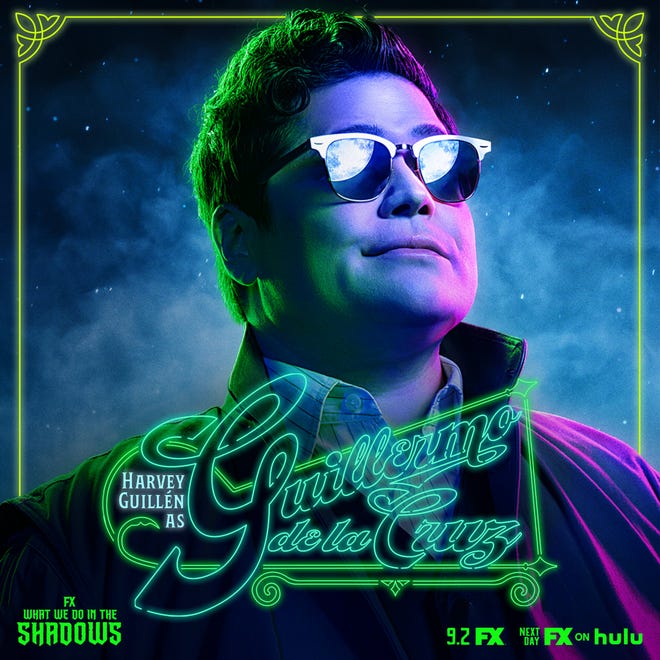 Seeing how distraught he was about this information, Guillén's mother told him that it wasn't that he couldn't do it at all, but that they didn't have extra money for classes and training. She made it very clear that if he could find his own way, he could do anything.
The big goal as he was growing up was to be on the Disney Channel. One day, Guillén's friend from school had found a local improv class. In their kid-brains, they realized that this class was definitely the way that they would get to their goal of being child actors. Guillén's friend just handed her the fifteen dollars she needed for the class fee, but Guillén's mom didn't have the money to spare.
Around that time, Guillén saw a man rummaging around in trash cans. He asked his mom what the man was doing, and she told him that the man was collecting cans to exchange for money. Guillén didn't need to hear more. He remembered what his mom had to say about making his own way, so he rigged up a bag-and-clothes-hanger contraption and went to collect cans and bottles out of trash cans to pay for his first improv class.
So, no. Harvey Guillén was not an overnight success with the debut and rising success of What We Do in the Shadows. Not only has he been a working actor for a decade, he's also been working (and saving bottles) for this dream for most of his life.
---
Watch the rest of this Harvey Guillén panel streaming with a Popverse membership.
---
Interested in what else has been happening at Emerald City Comic Con this year? Check out this roundup of all of Popverse's coverage of the weekend.