Visit Emerald City Comic Con's Brick Nation to see scenes from all corners of pop culture in Lego form
Yes, there is a giant Lego Galactus
Fans of all sorts of pop culture will find something to love in the massive Brick Nation build this year, which features a moving swinging doors set from Monsters Inc., a large mosaic of Daphne from Scooby Doo, and a large Lego Galactus battling with the Fantastic Four. This large interlocking display has been put together by two groups, the Puget Sound Lego Train Club and SEA LUG (which stands for Seattle Lego Users Group).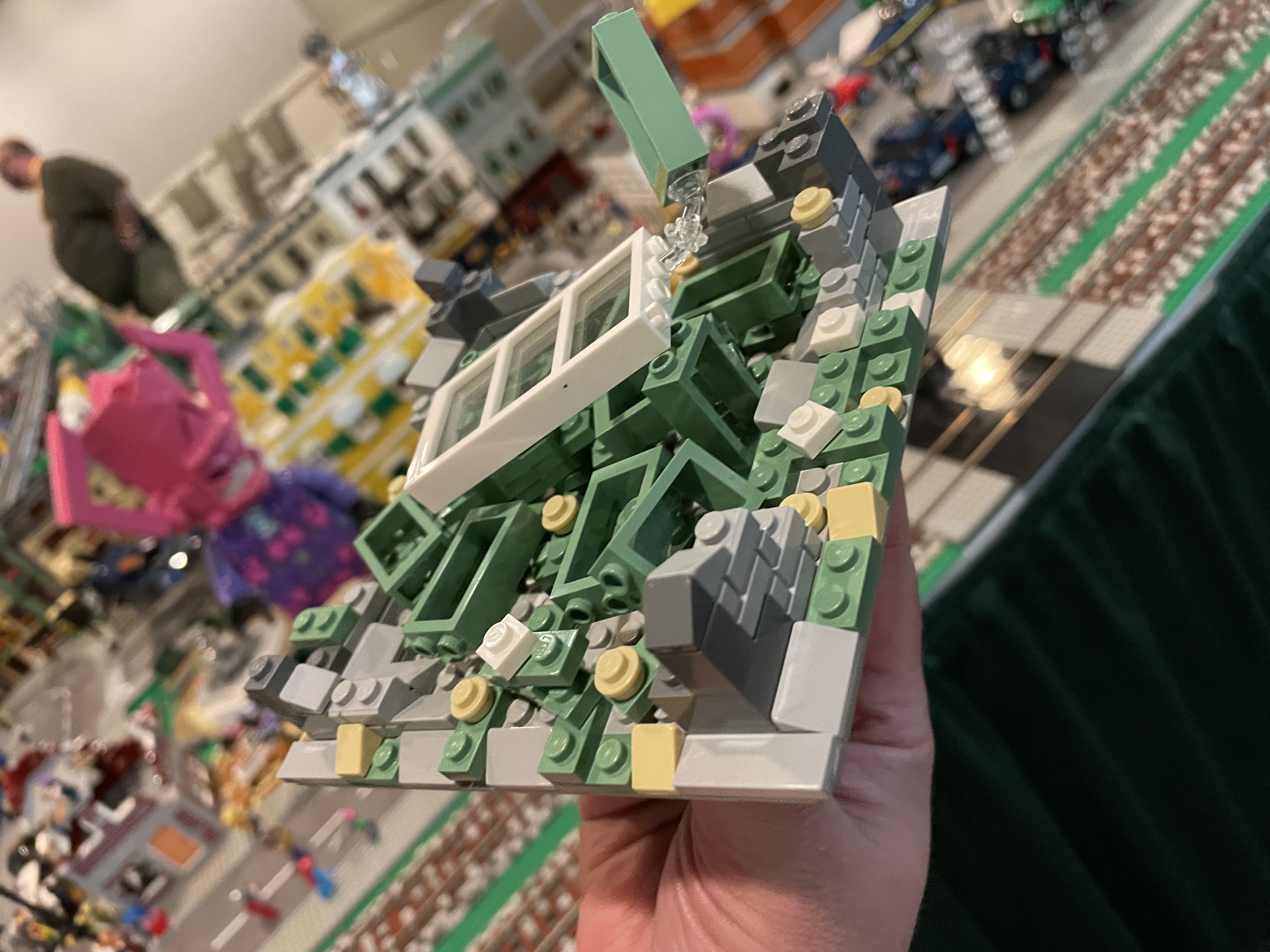 This multi-table display includes many moving parts (including trains, obviously) and lots of controlled chaos. What really stands out though is how a huge group of separate builders could come together and organize such a large display. Sean Edmison shared that Sea Lug has around 150 active members who meet monthly. When time for a show rolls around, one person will be given charge of the layout. That person will organize the group over email, keeping in mind how large each structure and scene is and how tall each piece might be (a great way to get more pieces to fit is by staggering the heights—a tall mosaic can work just fine with a short display in front of it).
Interestingly enough, though the groups have put together a gorgeous display for the convention, Emerald City Comic Con isn't the big con of the year for these two groups. This display is actually just a bit of a trial run for Brick Con, a convention that is solely focused on Lego!
But until time for Brick Con swings around, you can be sure to find some pretty cool stuff by swinging over to Brick Nation in the Seattle Convention Center this weekend.
---
Want to keep up with what's happening at Emerald City Comic Con? Check out Popverse's roundup of all of our coverage over the weekend.