SheProp! celebrates female, non-binary, and transgender cosplayers by building a supportive cosplay community
SheProp! is an inclusive community for people of marginalized genders of all levels of cosplay expertise
In the Cosplay Central room in the Seattle Convention Center at Emerald City Comic Con, there's a small booth staffed by very cheery looking volunteers happy to chat about all things cosplay. Volunteers Jessica Seymour and Ashley Masoner represent SheProp, an online community of female-identifying, two-spirit, and trans cosplayers, makeup artists, and builders.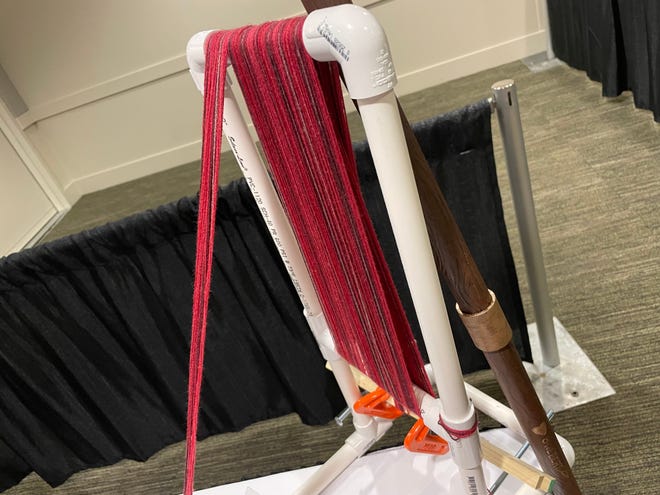 The group of more than 4,000 members was founded in 2018 by Beverly Downen, an award-winning cosplayer and podcast host who founded the group when she couldn't find another cosplay group that had a focus of supporting underrepresented genders.
What do people do in this online community? Well, they share their work, ask questions, and support each other! Cosplayers of all skill levels are invited to join in and share what they've learned and enjoy chatting about their hobby. The conversation spans widely including detailed building tips to where to buy supplies. About the group, Masoner says "I can't get over how supportive everyone is." Seymour agrees.
The SheProp table featured information on how to get involved with the group as well as a bright affirmations board with notes that read "Look at you rockin' that cosplay!" and "Embrace your weird!" There was even a tablet weaving loom featuring one of Masoner's in-progress projects as both a discussion piece and also as a way for stoppers-by to be curious and learn about something new about what they can learn to make.
---
To learn more about this group or to find out how to join their online community, check out the SheProp website.
---
Curious about what happened at Emerald City Comic Con this year? Check out this roundup of all of Popverse's coverage of the weekend.