Disney's Encanto: How to make a Bruno cosplay and take the animated hit into real-life
We don't talk about Bruno, but we will talk about how to make his costume!
Disney has done it again. Encanto has become the new animated favorite with viewers and the song 'We Don't Talk About Bruno' has become a breakout hit topping billboard charts. But unlike the song says, everyone is talking about Bruno.
Bruno Madrigal is Alma Madrigal's only son and the unfortunate black sheep of the family due to his gift of seeing the future, especially due to the negative outcomes of his visions. He's a misunderstood and compassionate character despite the fear he instills in the villagers; and this is part of the reason viewers are so drawn to him. He's also inspired a number of cosplayers, so let's take a look at how to put together Bruno's signature look.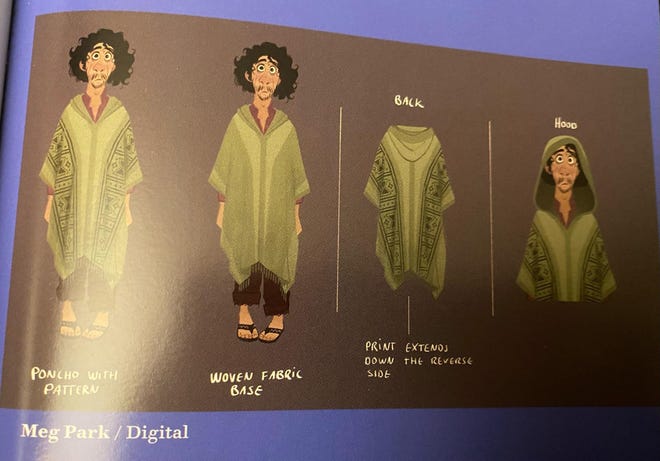 The main part of Bruno's outfit is a traditional poncho. Ponchos are an incredibly simple garment to stitch together, perfect for beginning cosplayers. First, choose your fabric. Wools and specialty woven fabrics are great for a warmer garment and have a stiffer drape, while lighter fabrics won't overheat you in warm weather but will have a flowy drape. Also take into consideration the method you'll be choosing to add the patterning to the fabric, since some fabrics will work better with painting or with iron transfers and so on.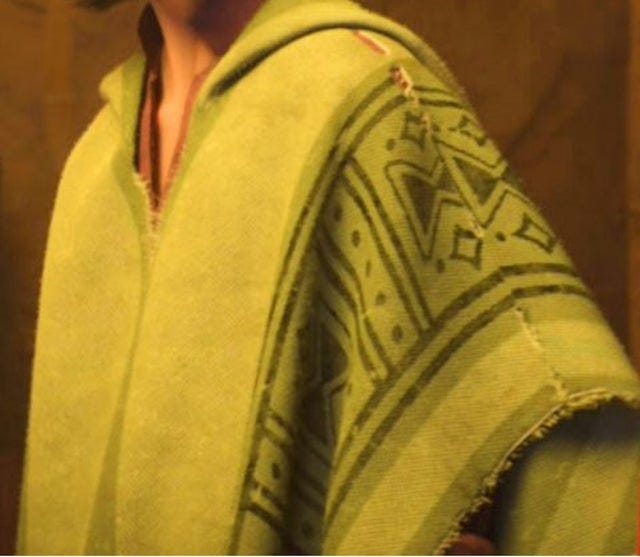 The basic pattern is starts with a rectangle with a width as wide as you'd like the poncho to extend down your arms and with a length double the length from the top of your shoulder to where you'd like the poncho to hit your hips or mid-thigh. Add a neck hole, attach a hood (free sewing patterns can be found online if needed) and if you have access to a sewing machine, you can add decorative hems around the edges for a little flair.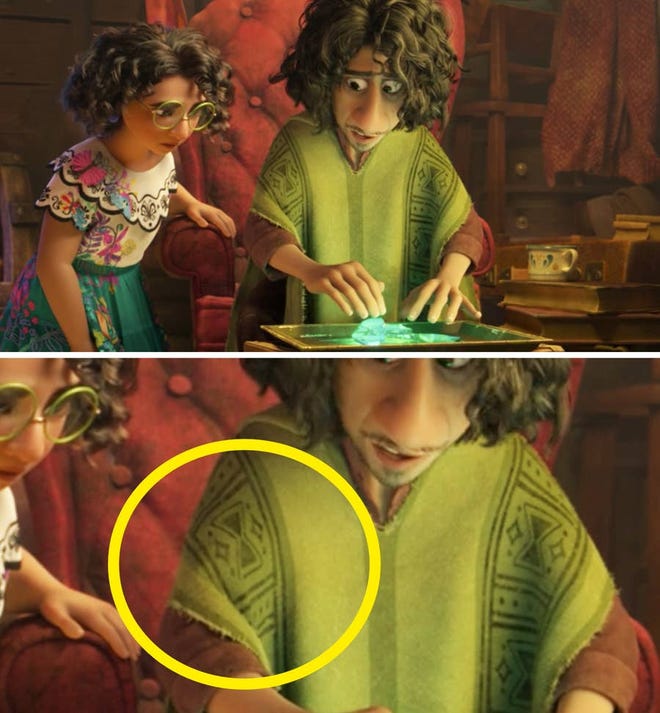 Now you need to add the patterning down the sides of the poncho and there are many techniques to choose from or even use a combinations of methods to find what works best for you. The most straightforward method is freehand fabric painting with either a brush or fabric markers, whichever you are more comfortable with. Practice on fabric scraps first and sketch out the design on the fabric with either a washable fabric pen or chalk. Since the pattern is repeating, you can even create your own stamps and stamp the pattern onto the fabric.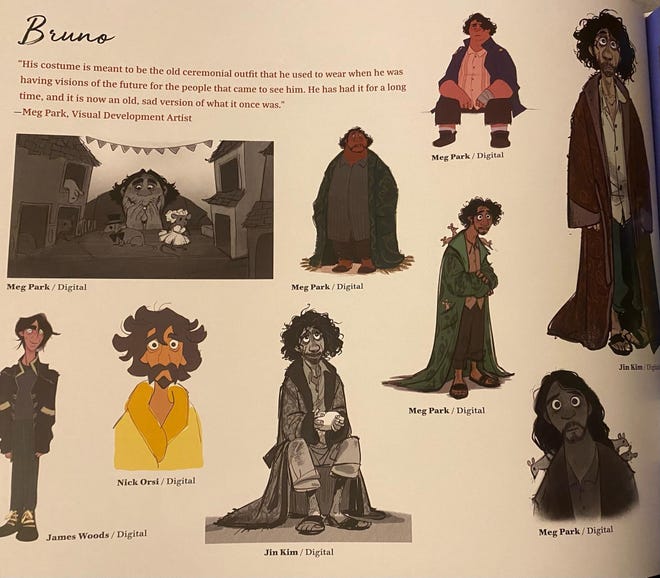 Depending on the type of fabric you use and how the fabric is woven or knit, you may be able to use heat transfer sheets which will allow you to print out the pattern using a home printer and then use transfer sheets and an iron to transfer the image onto the fabric. If you have access to a Cricut or Silhouette machine, you can also create a stencil to use while painting the design onto the fabric.
For the rest of Bruno's cosplay, you will need a pair of brown slacks and sandals. For the sandals, look for a brown, faux leather pair with a wide upper strap. If you get one that is made with smooth faux leather, you'll have a great surface to paint the designs seen on Bruno's sandals onto your own.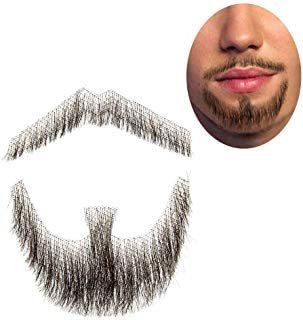 Don't forget to either style your hair or grab a wig; and to add the facial hair, you can use makeup to draw it on or purchase lace fake goatees that can be applied with spirit gum for a more realistic look.
Disney's Encanto is currently streaming on Disney+.