Cartoonist Eric Jones remembered as a husband, friend, and comics advocate after his death at age 51
Supergirl artist Eric Jones has died at age 51
Cartoonist Eric Jones has died at the age of 51. Popverse has confirmed the news with Jones' close friends and family, who relay that he is believed to have passed in his sleep due to a seizure caused by sleep apnea.
A statement from Image Comics reads, "Stunned and saddened to learn of this tragic loss...Eric Jones' family and friends are in our thoughts."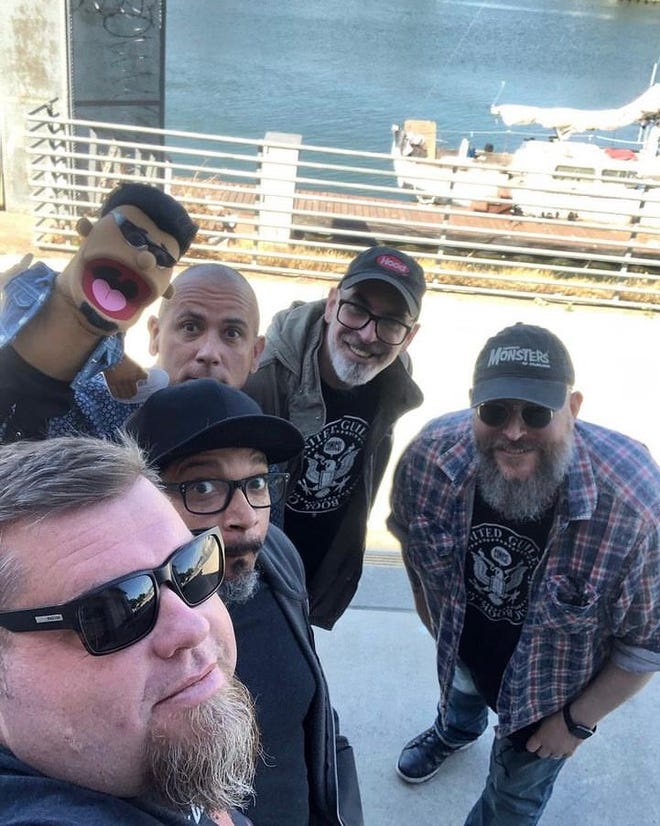 Eric Jones was a self-taught artist who made his comic debut with a pin-up in a late '80s issue of Mr. Monster. One of his early claims to fame was drawing the flyer for the musical group Green Day's first ever show, and he later worked on concept art for the band's hit American Idiot album. For comic book fans, Jones is best known for his 2008-2009 DC series
Supergirl: Cosmic Adventures in the Eighth Grade
, written by his long-time friend (and frequent creative collaborator) Landry Q Walker. Jones broke into comics in the mid '90s with the miniseries Filthy Habits, and he was a key part of SLG Publishing (then known as Slavor Labor Graphics) in its glory days with books such as Little Gloomy (which was later adapted into an animated series called Scary Larry).
Jones drew portions of DC's comic adaptation of the Batman: Brave and the Bold animated series as well as Star Wars comics for IDW Publishing, and his last major published work was First Second's The Infinite Adventures of Supernova Volume 1: Pepper Page Saves the Universe! OGN.
"For my part I want to take this moment to shine a light on who Eric was in this industry. He worked himself to exhaustion over and over again, creating stories for so many established properties as well as his own labor of love books," Walker tells Popverse. "He was an artistic perfectionist the likes of which I have never seen. He reinvented his art style time and time again, tailoring his approach to create new and unique line work for every project he touched."
Jones was working on the second volume of his and Walker's The Infinite Adventures of Supernova Volume 1 before his passing, and Walker has shared this work from the project:
"I don't think he got the credit for the exceptional art he created in life," Walker adds. "I speak for all his family and friends when I say that I hope people recognize his value in hindsight, and that his work continues to reach people for years to come."
Jones is survived by his wife Erin Saul, his brother Ian, his father Ernie, his mother Mary, two uncles, two aunts, and numerous cousins.