Fan Expo St. Louis quietly canceled after nine-year run
As Fan Expo St. Louis closes its doors, St. Louis loses its annual comic convention
A staple of the St. Louis comic scene - annual comic convention Fan Expo St. Louis - has quietly been canceled by its organizers, Fan Expo HQ. Originally announced for June 23 - 25, 2023 at the America Center, the dates were stricken from Fan Expo HQ's website earlier this year.
Popverse emailed Fan Expo about the once-scheduled Fan Expo St. Louis 2023, and received confirmation that it had been canceled - and that they do not plan to return to the city in the foreseeable future.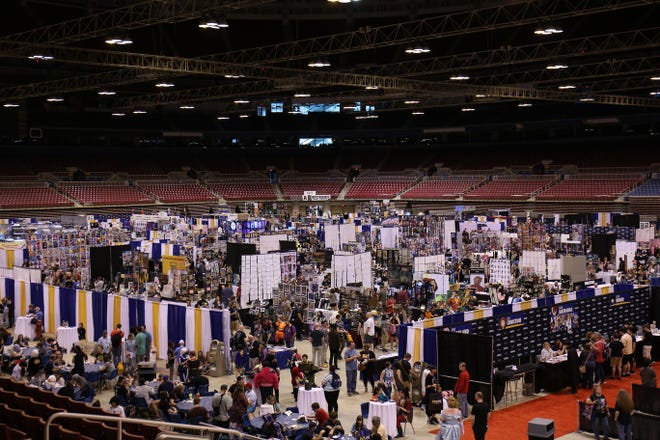 The 2022 Fan Expo St. Louis was a continuation of Wizard World St. Louis, which launched in 2013 as an annual comic/pop culture convention for the city. This was one of six Wizard Worlds acquired by Fan Expo in 2022, along with events in New Orleans, Portland, Philadelphia, Cleveland, and Chicago.
In the lead-up to Fan Expo St. Louis 2022, Fan Expo HQ vice president Andrew Moyes said the company looked forward to building on the success of the Wizard World shows in the city in 2022 and beyond with "a new, reinvigorated brand and revitalized attendee experience."
Attendance figures for the 2022 Fan Expo St. Louis have not been made public, but local Fox affilate Fox 2 Now describes the crowds as in the "hundreds." Fan Expo previously stated that prior Wizard World St. Louis events had "30,000+ fans in attendance."
Despite the cancelation of Fan Expo St. Louis, Fan Expo HQ remains the leader in the number of annual comic conventions in North America with 16 annual events across the United States and Canada.
---
Enough about conventions that aren't happening. Here is a list of all the upcoming major comic conventions.