Film, TV, and comics to enjoy during Filipino American History Month
The media to read and watch for the Filipino and Filipino American experience
Filipinos first set foot in the Americas in October of 1587 when they were brought over with the Spanish and landed in current Morro Bay, California. Ever since then, they have had a long past within the United States. To commemorate the arrival of the first Filipinos in the country, the Filipino American National Historical Society proposed making October Filipino American History Month in 1992. In 2009, Congress passed a resolution officially recognizing the event.
Today, Filipinos represent the second-largest Asian-American group in the United States. They have made significant contributions throughout our society, including pop culture. It's exciting to see ourselves on the screen and page featured in diverse stories. From historical accounts and memoirs to romantic comedies to superheroes and horror crime noir, the visibility helps develop self-pride and a feeling of belonging whether you're from the native land or the diaspora. We want to recommend films, television programs, and comics to highlight the Filipino and Filipino-American experience.
Duran Duran, Imelda Marcos, and Me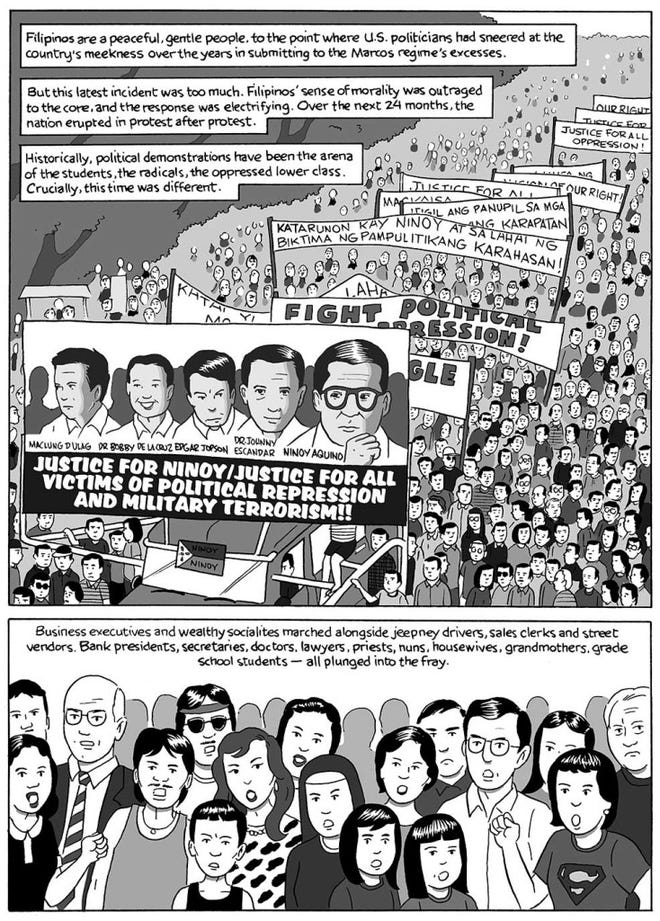 Ferdinand Marcos was elected the tenth president of the Philippines. He would rule for over 20 years with a reign marred by martial law and political corruption. He would finally be deposed in 1986 and forced to flee and go into exile.
Duran Duran, Imelda Marcos, and Me is a graphic memoir from cartoonist Lorina Mapa. As an adult, Mapa is informed of her father's passing and travels to Manila to make funeral arrangements. During her trip back home, she reminisces of her childhood. The story explores coming of age in the Philippines during the 80s, and draws upon her firsthand experience during the nonviolent People Power Revolution that ousted Marcos from power.
The Fabulous Filipino Brothers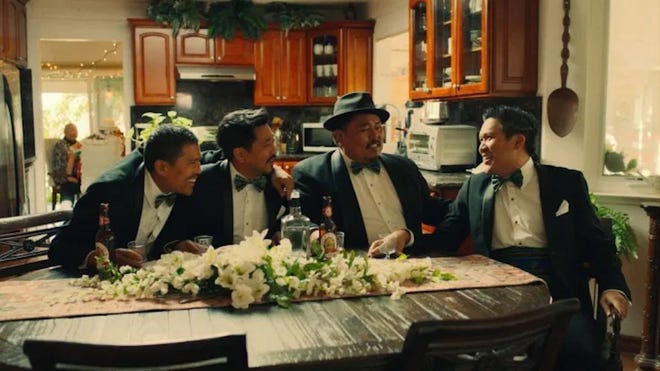 Depending on your age, you might know actor Dante Basco from different roles. I remember him as Rufio, the leader of the Lost Boys after Peter Pan left Neverland in the film Hook. Many others recognize his voice as baddie turned good Lord Zuko from the animated series Avatar: The Last Airbender.
But did you know he is more than an actor? He co-wrote and directed the film The Fabulous Filipino Brothers. As the title suggests, it's a family affair as four siblings prepare for an upcoming wedding. Told through a series of vignettes, each brother struggles with maintaining their love life, connecting with their culture, and finding themself in their own ways. Regardless of the drama in their lives, they will always have each other for support.
I Was Their American Dream
It can be difficult growing up as the child of immigrant parents. What is normal and everyday back in the original country can be labeled weird or frowned upon in the current one. It can be a delicate balance of retaining the old customs while embracing the new. In the graphic memoir I Was Their American Dream, journalist and artist Malaka Gharib tells of her journey growing up in Southern California with a Filipino mother and Egyptian father all the way into adulthood.
It's a nostalgic tale of trying to fit in as an all-American kid while living up to parental expectations. Gharib details a relatable experience as the first generation born in the United States and wrestling with identity. She tackles sensitive subjects such as questions of ethnicity, microaggressions, and culture shock in sharp and funny ways, making the graphic novel a must read.
Lumpia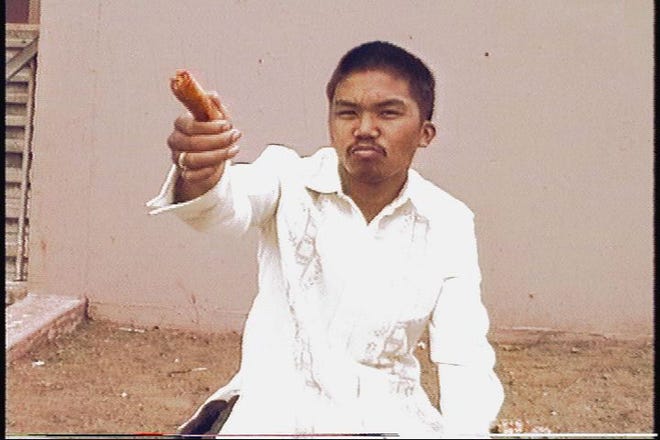 Lumpia is the Filipino version of spring rolls. In addition to being a tasty snack, it is also the title of an independent film from writer and director Patricio Ginelsa. It was a passion project that starred many of Ginelsa's friends from his Bay Area neighborhood, and took seven years to develop.
Mon Mon and his crew are young immigrants wanting what any high school student wants, including good grades, popularity, and maybe a little romance. Unfortunately, they are harassed and bullied by their American born classmates. That's where the barong clad Silent Avenger steps in and battles any injustice using his martial arts skills and hurling the titular food. Lumpia covers the hardships of assimilating into a new land using action and comedy.
Lumpia spawned a higher production value sequel called Lumpia with a Vengeance. Many cast members return alongside higher profile actors, including Danny Trejo and former MMA fighter Mark Muñoz. The story continues in comic book form from Kid Heroes Productions, which spawned an entire superhero universe entitled the Deep Fried Universe.
Reginald the Vampire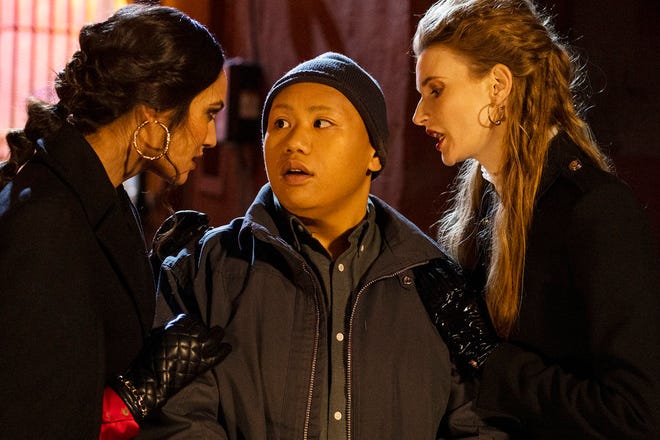 Jacob Batalon received his big break in Spider-Man: Homecoming playing Peter Parker's best friend, Ned Leeds. He would make several more appearances in the Marvel Cinematic Universe in the Spider-Man sequels, Avengers: Infinity War, and Avengers: Endgame. The actor's Filipino heritage is incorporated into his character during Spider-Man: No Way Home. In a memorable scene Ned's lola (grandmother) asks in Tagalog if Andrew Garfield's Spider-Man can clean cobwebs in the corner of the room while he is clinging to the ceiling.
Batalon goes from sidekick to leading man in Syfy's Reginald the Vampire. The show is based on the Fat Vampire book series by Johnny B. Truant. In a world of attractive and conceited vampires, Batalon's Reginald Andres sticks out like a sore thumb due to his heftier size. He finds he is as much of an outcast undead while he was as part of the living. Regardless, Reginald proves that nice guys don't always finish last as he pursues love and manages bullies at work. Batalon brings a lot of endearing heart and charm to the role. The mixture of laughs and thrills make Reginald the Vampire a fun watch during the same month as Halloween.
Trese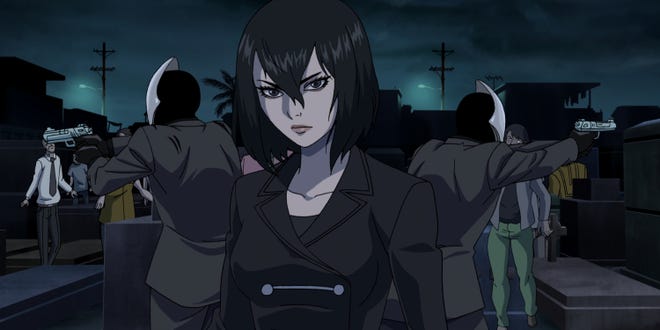 You can enjoy Trese in two different mediums. It began as a Filipino Komik written by Budjette Tan and illustrated by KaJO Baldisimo. Recently, Netflix adapted it into an original anime drawing upon elements from the first three volumes. The production includes many Filipinos on the creative side and with the English voice talent.
Set in Manila, Detective Alexandra Trese investigates unique cases for the police department. Although she regularly goes head-to-head against criminals, the bosses and lowlifes she goes after are mythical creatures from Philippine folklore and urban legends. Who knows the dangers and mysteries Trese, along with her mysterious twin bodyguards known as the Kambal, will encounter as they dive deeper into the underworld.
---
Look at how Popverse celebrated Hispanic Heritage Month.