10 Actors Who Are Totally Different In Real Life
You think you know someone...
Have you ever been so convinced that an actor IS the character they're playing? There are characters we fall in love with, some we're terrified of, and others that can't stop us from laughing at everything they do.
When you believe that a character is a real life person – that, to me, is a true sign of a talented actor. They're doing their job a little too well, and we're left believing that they are one and the same with the character they portrayed. Whether it's their voice that's different, their personality traits, body language, or looks, we're still so shocked when we find out they're nothing like the character(s) we've been associating them.
And you think you know someone!
Here are 10 actors who, believe it or not, are nothing like the characters they play.
Aya Cash as Stormfront in The Boys
Season 2 of Amazon's The Boys didn't just end with one bang, but multiple bangs...where some of those were exploding heads! While the season certainly upped the ante from the first, we were introduced to the newest member of the Seven, Stormfront.
We find out that Stormfront was the first successful test subject for Compound V back in the 1940s Nazi Germany and now the social media-savvy, superpowered villain is back with a vengeance, using her memes to get her white supremacist messaging out to the world.
It seems that fans are finding it hard to tell the difference between the character of Stormfront and the actress who portrays her, Aya Cash. For a super different role, check Aya out in You're The Worst on Amazon Prime Video.
Lena Headey as Cersei Lannister in Game of Thrones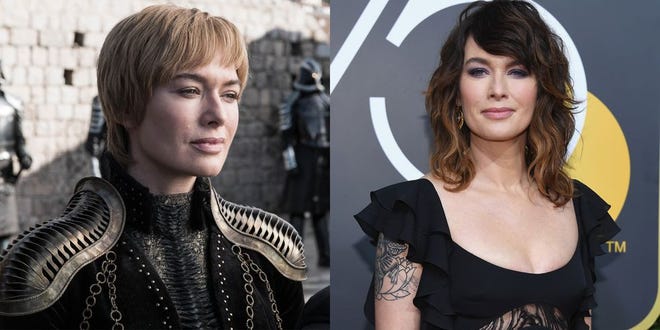 Despite the sheer villainy that Lena portrays as Cersei throughout Game of Thrones, she could not be more different to the powerful Lannister queen we have come to loathe and fear. From Terminator: The Sarah Connor Chronicles, Infinity Train to The Parole Officer, Lena proves her awe-inspiring acting skills, heavily pointing to the fact that maybe she doesn't push people out of windows as a sport and isn't as scary as Cersei.
To be surprised, you can watch Lena as Maudra Fara in The Dark Crystal: Age of Resistance on Netflix.
Penn Badgley as Joe Goldberg in You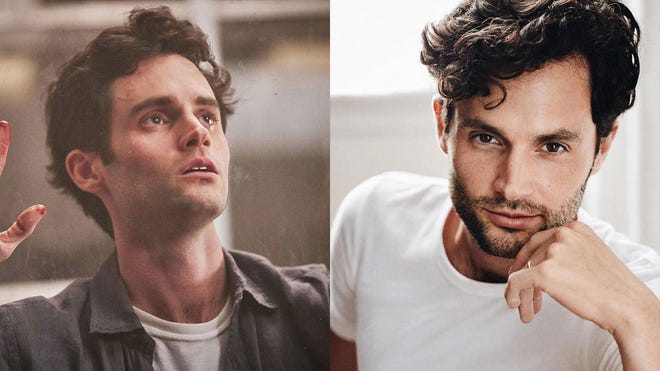 This psychological thriller hit us in the heart like we never expected and we have Penn Badgley to thank for that. Much like his character manipulated Beck into loving him, we as the audience were tricked into loving Joe.
Obviously, Penn is nothing like the stalker and serial killer he plays in You (phew!) – remember his characters in Easy A, John Tucker Must Die and Gossip Girl?
Did you know Penn's in a band too? Check out some of Mothxr's music here.
Tom Felton as Draco Malfoy in the Harry Potter movies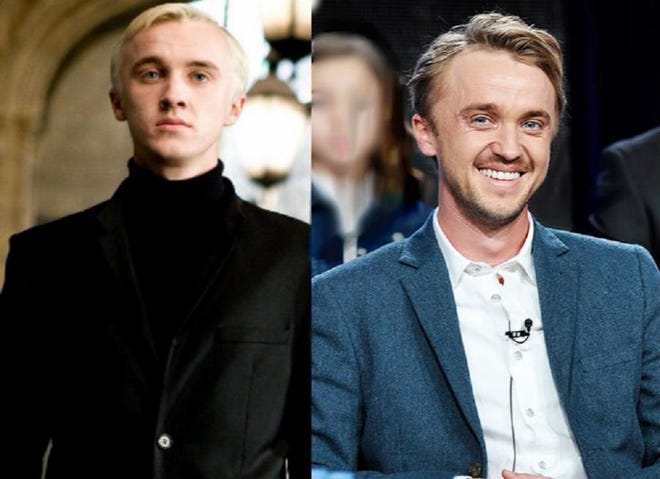 Best known for playing Harry Potter's blond nemesis, Tom Felton has been acting since the age of 10 and couldn't be more different than Draco Malfoy. You'd think that you don't get more Slytherin than Draco, but Tom was actually sorted into Gryffindor in real life.
Tom is a big fan of Broadway musical Hamilton (check out his TikTok), adores Roald Dahl's books, and has narrated some of them as audiobooks. He's also a budding musician.
Check out Tom in a completely different role in thrilling drama Origin on YouTube Premium.
Emilia Clarke as Daenerys Targaryen in Game of Thrones
Daenerys of the House Targaryen, the First of Her Name, Breaker of Chains and Mother of Dragons is how we've come to know the fierce woman, played by Emilia Clarke. Audiences have watched the character undergo a huge transformation in the eight seasons of the show and might think it's hard to differentiate between Daenerys and Emilia.
From Last Christmas, Me Before You to Terminator Genisys, fans will see how it's all down to acting and you can believe each character to be real.
For more proof that Emilia is completely different to Daenerys, check out her fangirl moment when sitting next to Matt LeBlanc.
Tom Hiddleston as Loki in Thor and Avengers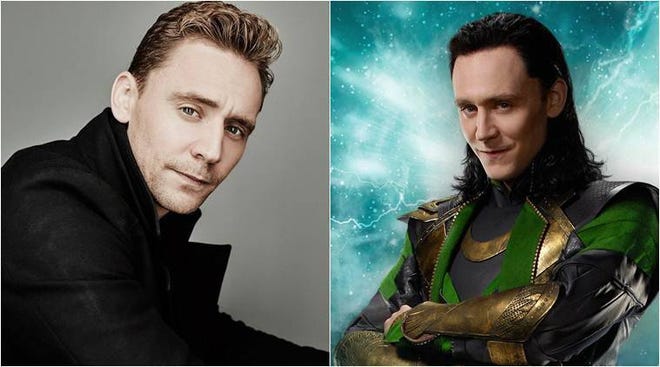 Hugely popular for bringing Marvel character Loki to life on the big screen, fans could be forgiven for thinking that Tom Hiddleston and Loki are one and the same – due to the character's charm and wit, despite being sometimes evil and sometimes manipulating. With talent and versatility in his pocket, fans will be surprised to see the British actor's performances in The Night Manager and Wallander that couldn't be more different to the trickster and schemester he appears to so effortlessly portray.
Want to see more of Tom in action, make sure to watch the new Loki series coming this May on Disney+. If you don't have a Disney+ account, sign up for one here. It's currently just $7 per month.
Uzo Aduba as Suzanne Warren in Orange is the New Black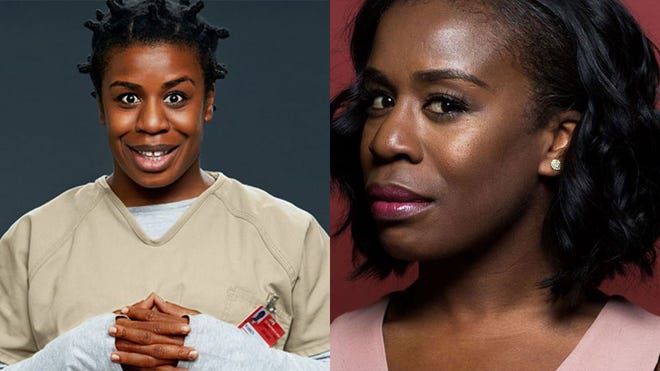 Suzanne 'Crazy Eyes' Warren is a character fans fell in love with in Orange is the New Black, thanks to the talent brought to screen by Uzo Aduba. From her compassion and thoughtfulness, to her extreme outbursts and well, crazy eyes, Suzanne is a staple character in the series fans won't ever forget. Uzo however, is totally different to Suzanne. Not only does she look and act completely like a different person (crazy how a hairstyle and smile can change the way you look), but she showcases her talented acting skills in the likes of Mrs America, Steven Universe, My Little Pony and Really Love.
For an insight into another character portrayal of Uzo's, check out Mrs America on BBC iPlayer.
Bryan Cranston as Walter White in Breaking Bad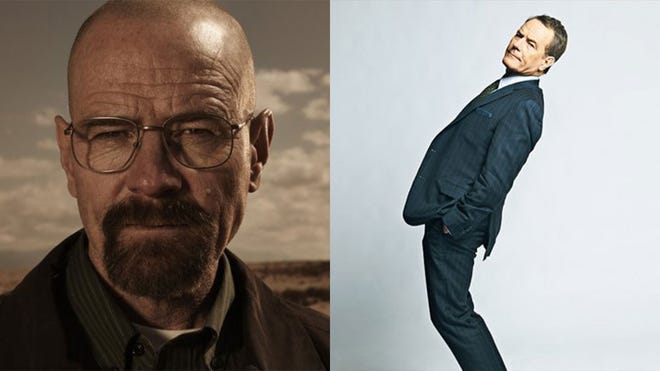 Bryan Cranston's defining transformation and acting skills in Breaking Bad are so on point, that it's hard to believe that Walter White, a high school chemistry teacher desperate for money turned drug kingpin 'Heisenberg' is only a fictional character. He is the one who knocks, after all.
But can you remember him as goofy dad Hal from Malcolm in the Middle? Those two characters couldn't be more different! For other shockingly alternative roles, check Bryan out in Your Honor, SuperMansion, Robot Chicken, Isle of Dogs and Sneaky Pete.
Iwan Rheon as Ramsay Bolton in Game of Thrones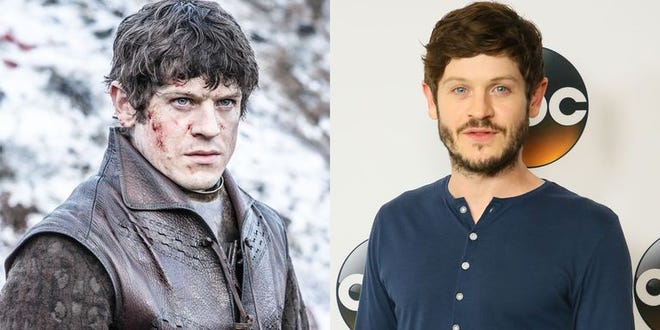 I don't think any other TV show has come close to Game of Thrones, when it comes to rivalling its healthy collection of monster villains. And one to place super high in its list of horrific characters is the sadistic psychopath Ramsay Bolton, played by Welsh actor Iwan Rheon.
For those who haven't seen Iwan as the shy and unassuming Simon in Misfits and are ready for a shock, watch Misfits on Amazon Prime Video.
Steve Carell as Michael Scott in The Office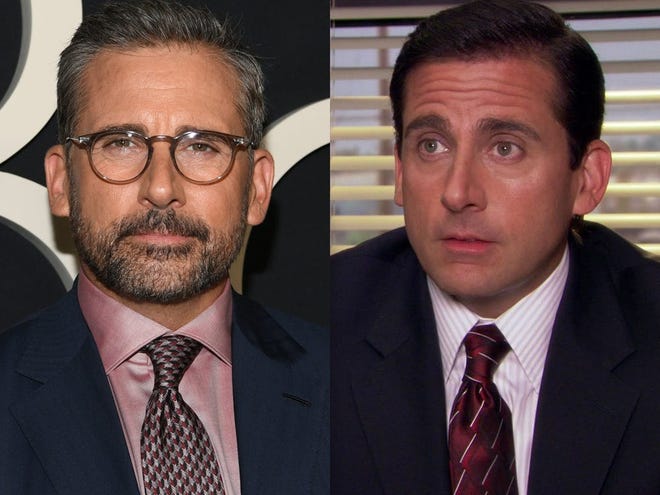 Michael Scott was the unforgettable Regional Manager of Scranton's Dunder Mifflin paper company in The Office, and one character that fans refuse to believe is fictional. Steve Carell is so infused with the character of Michael Scott that it's hard to tell them apart...until you see Steve act in the likes of Space Force, The Morning Show, Foxcatcher, Anchorman and The 40 Year-Old Virgin.
You can watch Steve in action in The Morning Show on Apple TV+.
Want more geeky recommendations? Sign up for our newsletter and join our Discord server.