13 Best Gifts For Horror Fans for Friday the 13th
Who says 13 has to be unlucky?
2020 is the perfect year to pay homage to our favorite slasher icon, Jason Voorhees. He is a slasher after our own heart. Loves his mama. Has been wearing a mask since the 80's. Lives outdoors and social distances on the regular. Washes his hands after every victim...okay so we've never seen that on-screen, but he's proven how responsible he is, it could very well be possible.
Shop our favorite 13 items for the luckiest day of the year!
Apparel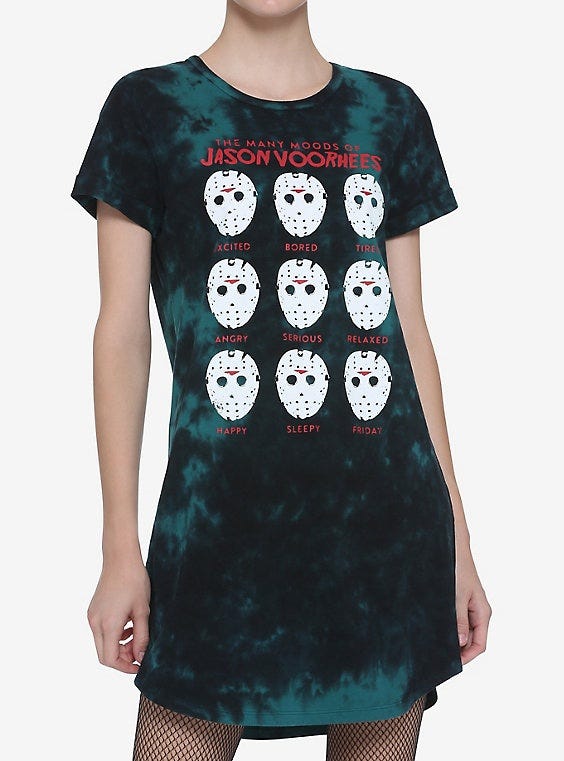 Jason's mask is the biggest 2020 mood I've seen so far. Let this dress be your 2020 anthem.
UK delivery available, price confirmed at checkout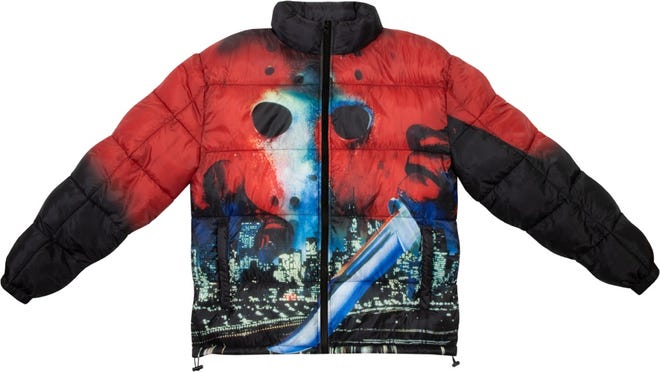 How cool would you look walking past Rockefeller with this Friday the 13th Part VIII: Jason Takes Manhattan jacket? You won't, because you'll be so warm instead of cold (haha). Puffer jackets are in and this one takes it to a whole new level.
Collectible Merchandise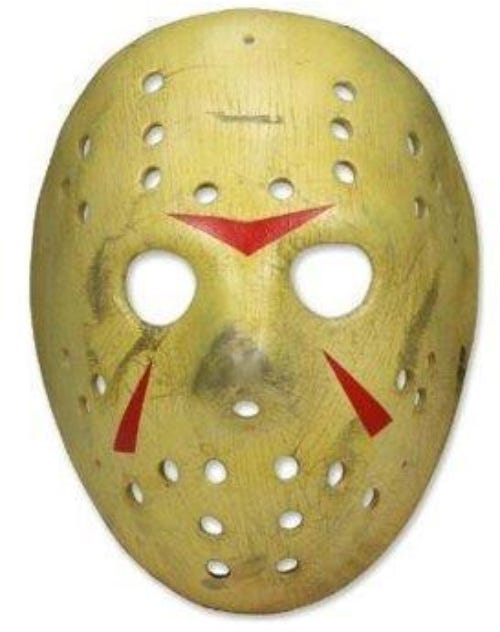 Have some fun on your Zoom calls by wearing Jason's favorite mask.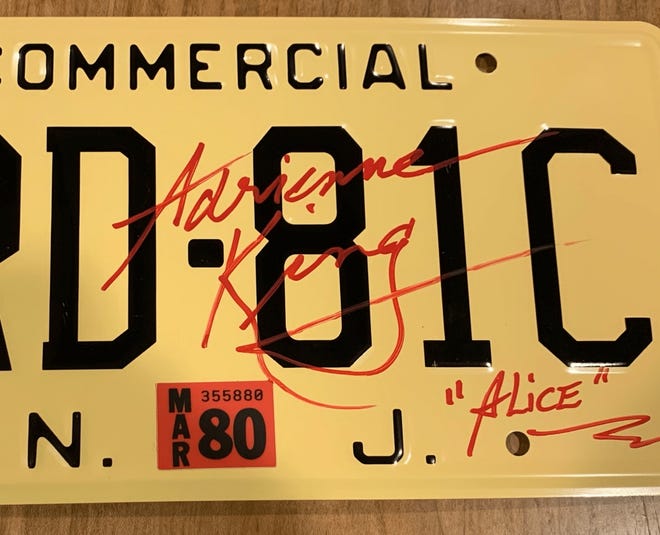 The original Friday the 13th killer, Mrs. Voorhees, picked up one of the earliest hitching victims in her Jeep. Ths license plate is signed by the original final girl, Alice. An awesome addition to any die-hard fan's collection. Add to your Jeep and just wait for all the Jeep waves coming your way.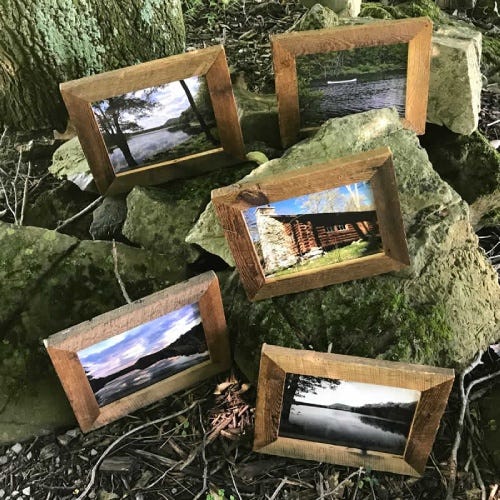 Frame your favorite horror cosplay in this picture frame made from one of the original cabins in the Friday the 13th film!
More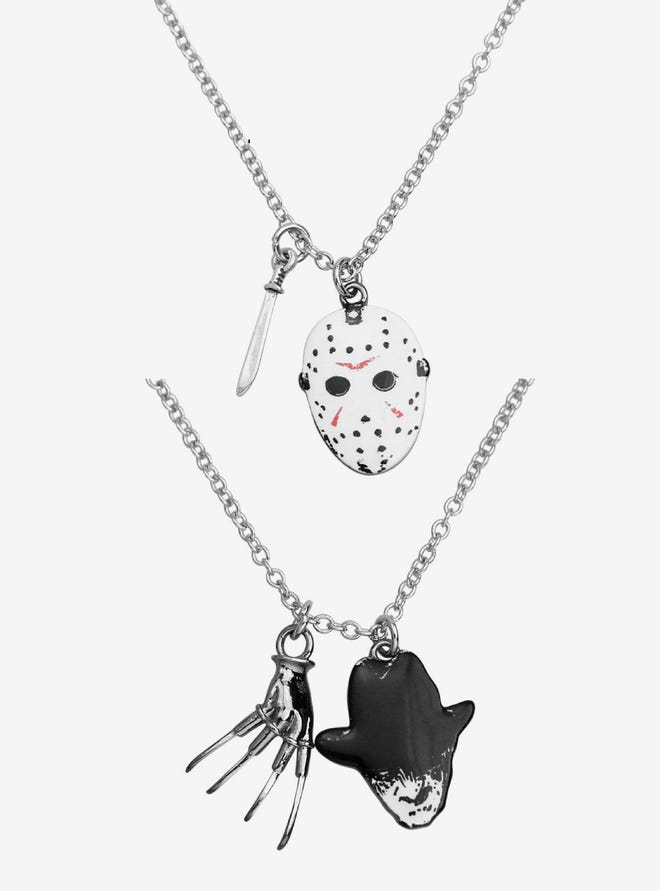 Who wants normal best friend necklaces when you could have these frenemies necklaces instead? Once upon a time it was Freddy v. Jason, now it's Freddy + Jason. Awww.
UK delivery available, price confirmed at checkout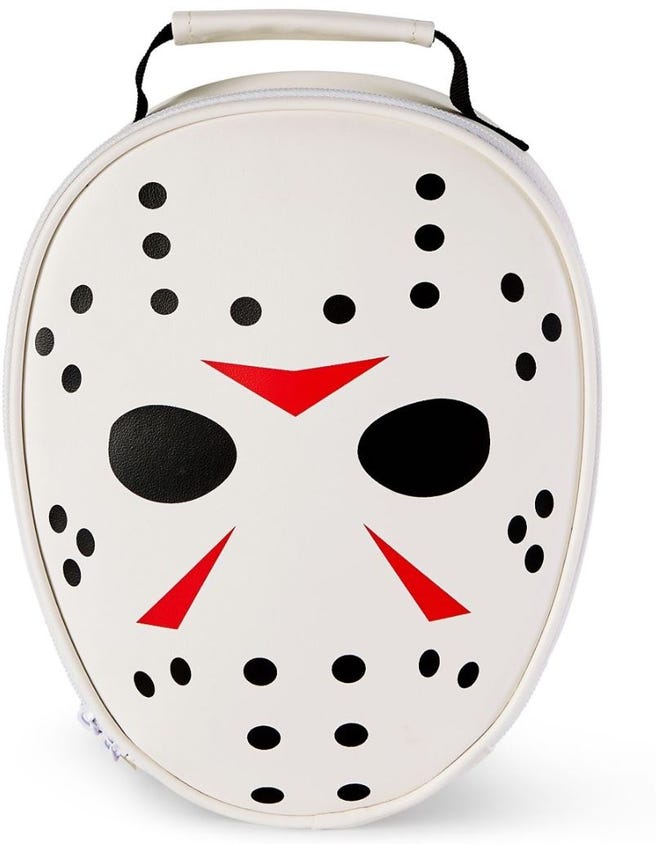 Why would you want to pack your lunch in a brown paper bag, when you could show up to the lunchroom carrying this bad boy? Or at least you can pack your lunch in the kitchen and then carry it over to your home office feeling like a badass.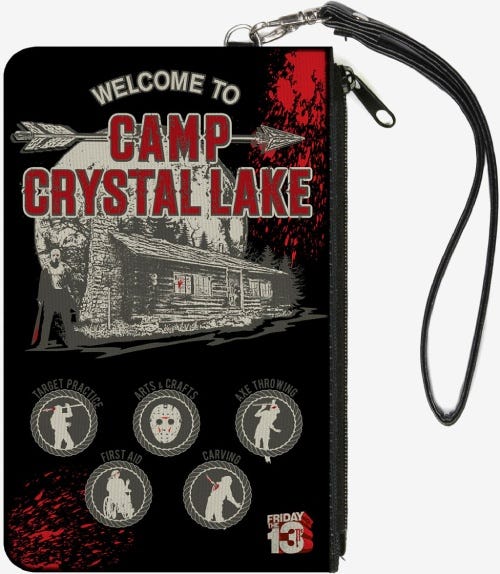 Going out to parties, rocking this, is to die for.
UK delivery available, price confirmed at checkout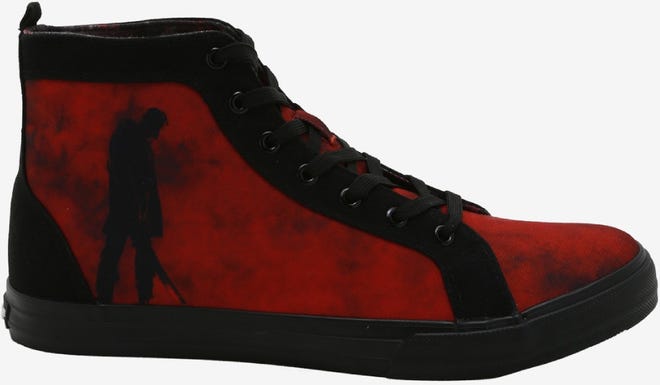 A subtle yet, awesome homage to Jason. These sneakers are the perfect accessory to an awesome Jason-themed shirt. Plus, can you ever have enough high-tops?
UK delivery available, price confirmed at checkout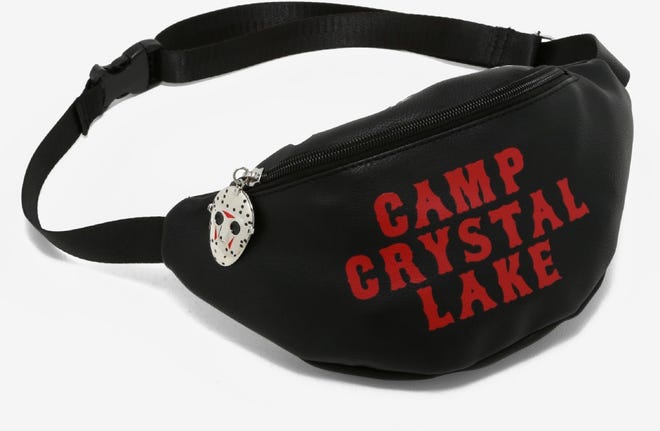 Instead of carrying a purse to conventions and haunted houses, a fanny-pack is a better alternative. It can hold all of the essentials that Jason might need (minus the machete) and is fashion 101.
UK delivery available, price confirmed at checkout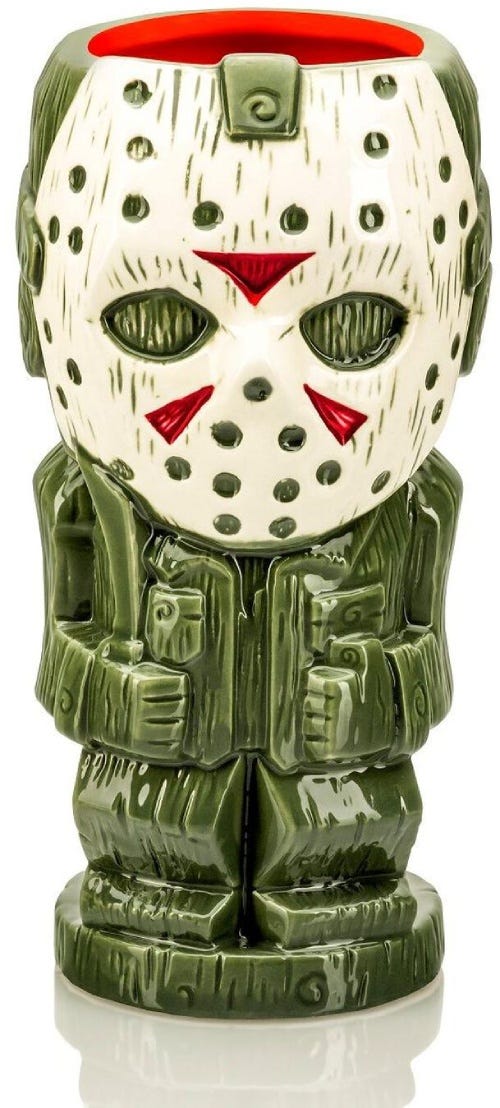 Have the coolest mug on *virtual* Happy Hour Fridays. Feels islandy, yet with a hint of murder.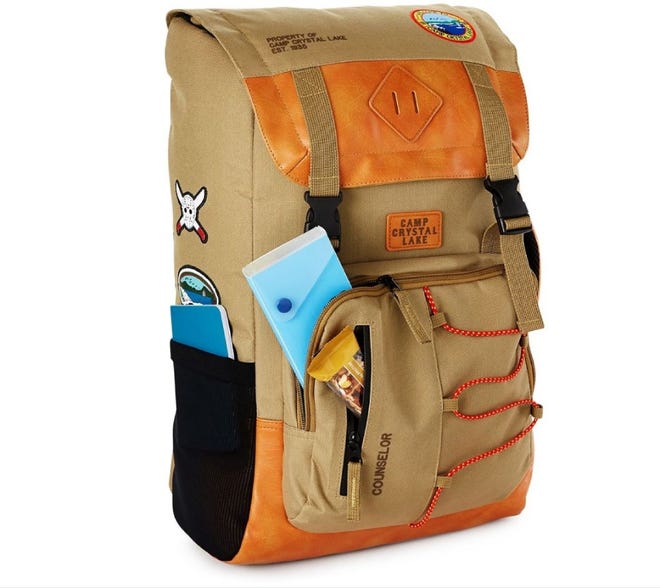 Everyone dreads packing, but with this camping backpack, you'll be able to fool fellow campers claiming you were once a counselor at Camp Crystal Lake.
13. Friday the 13th Collection (Blu-ray)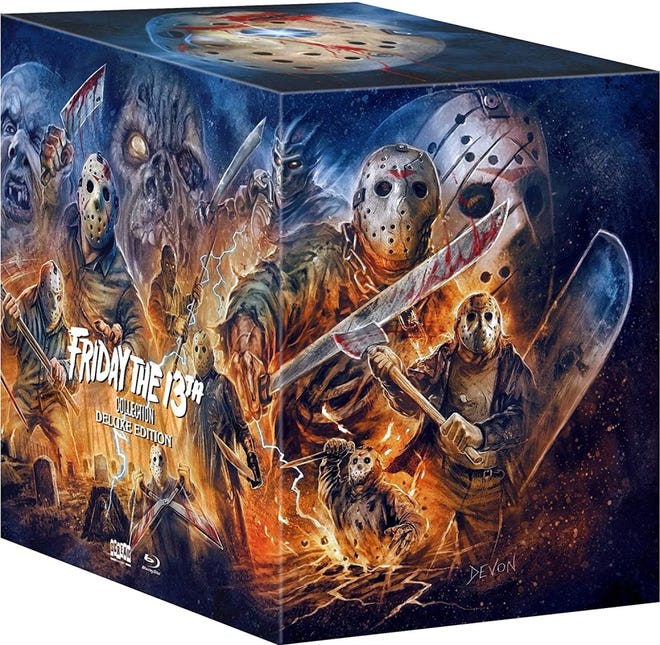 There is no better way to celebrate Friday the 13th than witnessing the magic. Own the complete set and enjoy all the ki-ki-ki ma-ma-ma's for 12 straight films.