Celebrate Star Wars Day Like a True Jedi Master with This Amazing Merch!
May the Fourth be with all this awesome merch.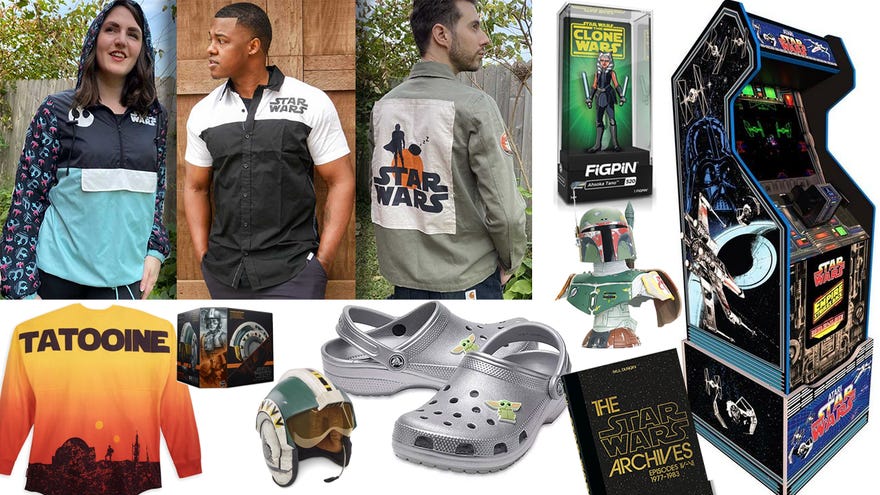 It's time to celebrate May the 4th! Throw those Wookie Cookies in the oven, grab yourself a Moogan Tea and say "Hello there" to the coolest Star Wars merch this side of Mos Eisley. This list of awesome Star Wars products is guaranteed* to increase your midi-chlorian count!
*Not a guarantee, actual midi-chlorian counts may vary.
Featured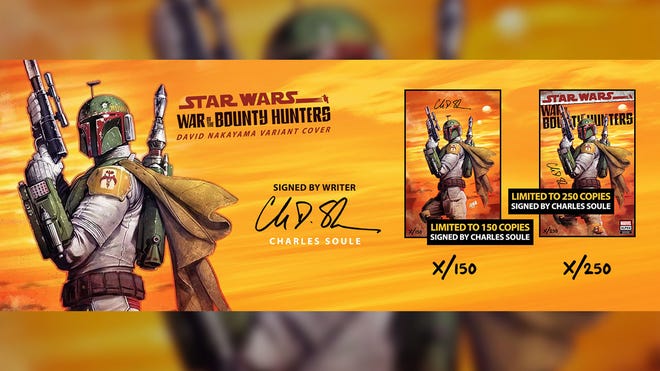 We're currently offering a very limited quantity of signed and unsigned copies of War of the Bounty Hunters by Charles Soule. Learn more or buy them before they sell out!

Buy it here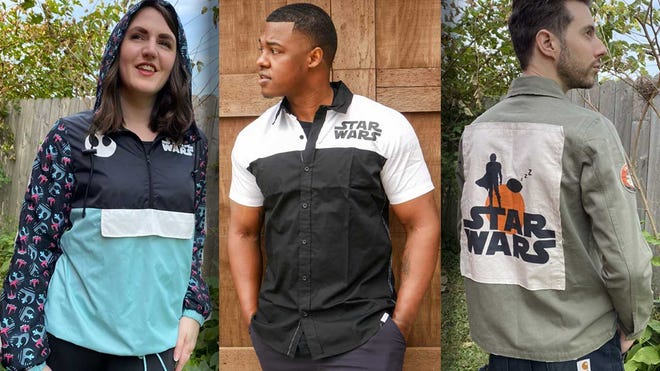 Check out our merch store for limited quantities of Her Universe x New York Comic Con Star Wars apparel.

Buy it here
In addition to all the merch on this page, dozens of retailers and shops are having dedicated sales today. Here's a few of our favorites:
Collectibles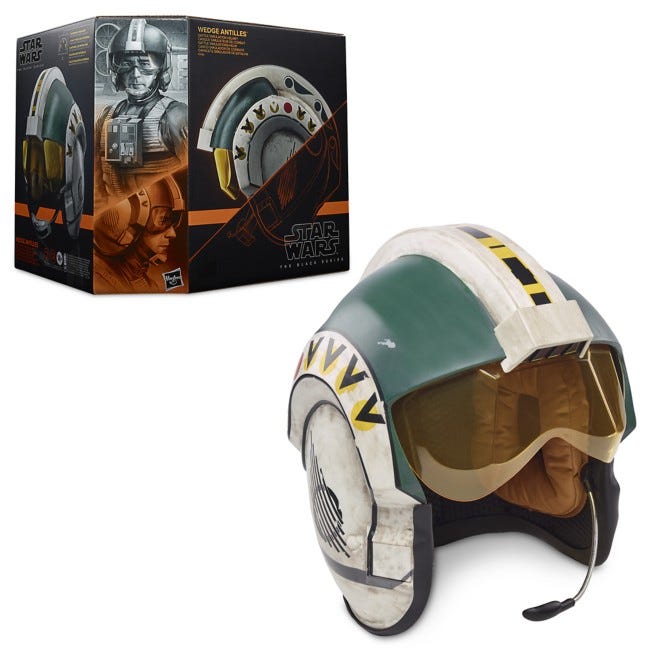 The Wedge Antilles Battle Simulation Helmet is just the thing for when you're going for the power regulator on the north tower.

Buy it here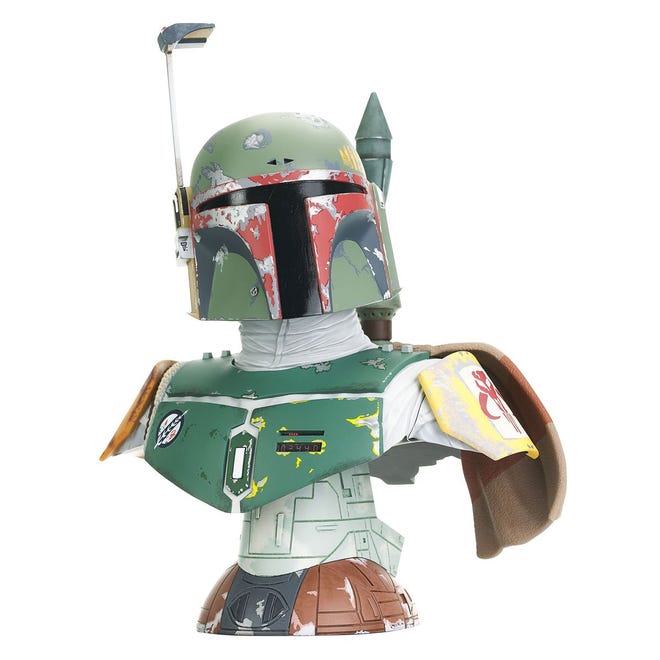 You can almost hear this half-scale bust of Boba Fett saying, "He's no good to me dead."

Buy it here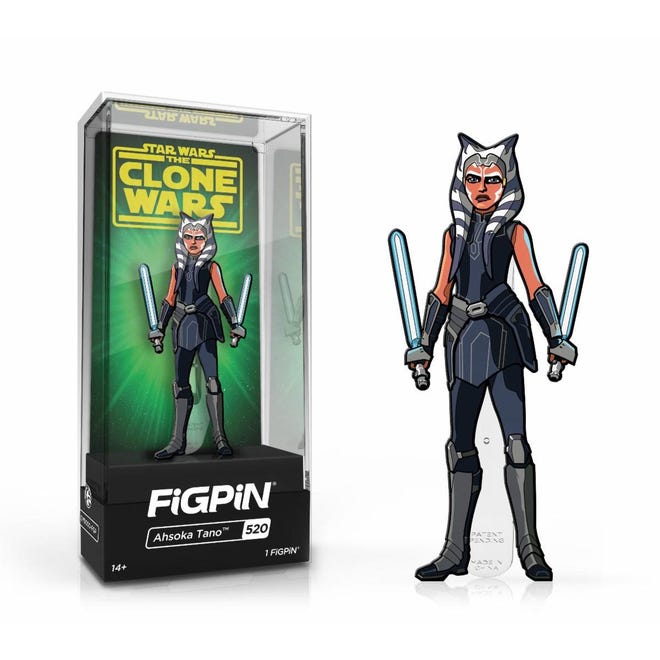 FiGPiN's could be the next Funko Pop! and this Ahsoka Tano from Star Wars: The Clone Wars 3-inch FiGPiN will not be denied!

Buy it here
Games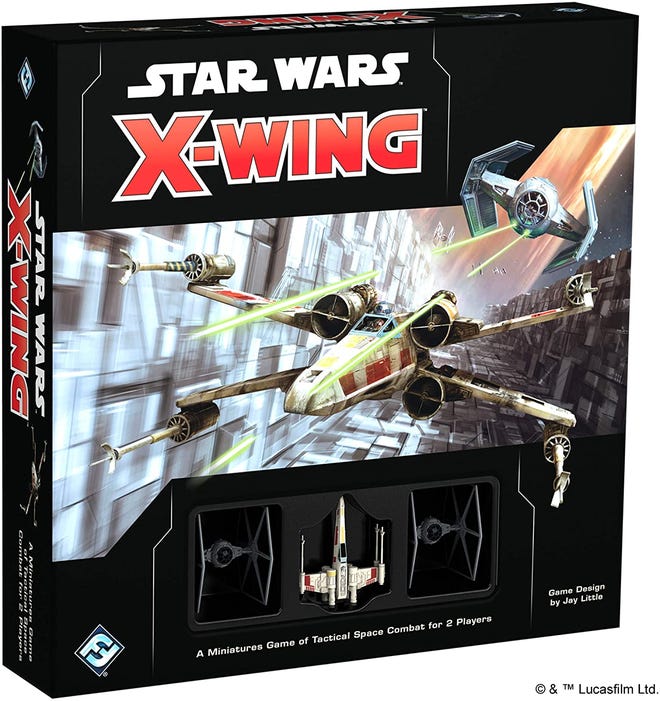 The Star Wars X-Wing miniatures game is one of the greatest miniatures games of all time and with all the different ship expansions, it's a never ending space dog fight of fun!

Buy it here
Apparel
What can be said about these Grogu Crocs other than, "This is the Way."

Buy it here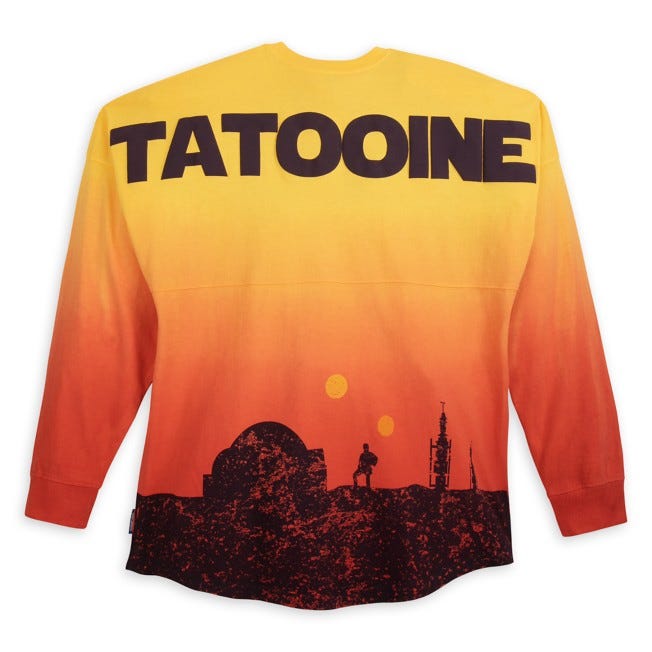 This Tatooine Spirit Jersey is giving off major sun sets vibes.

Buy it here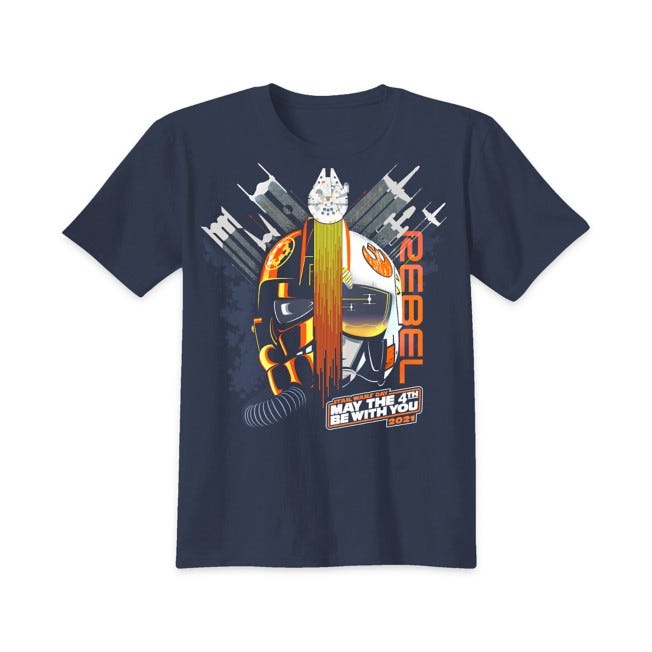 All wings report in! This is the perfect Star Wars t-shirt for all the rebel pilots in your hangar.

Buy it here
Toys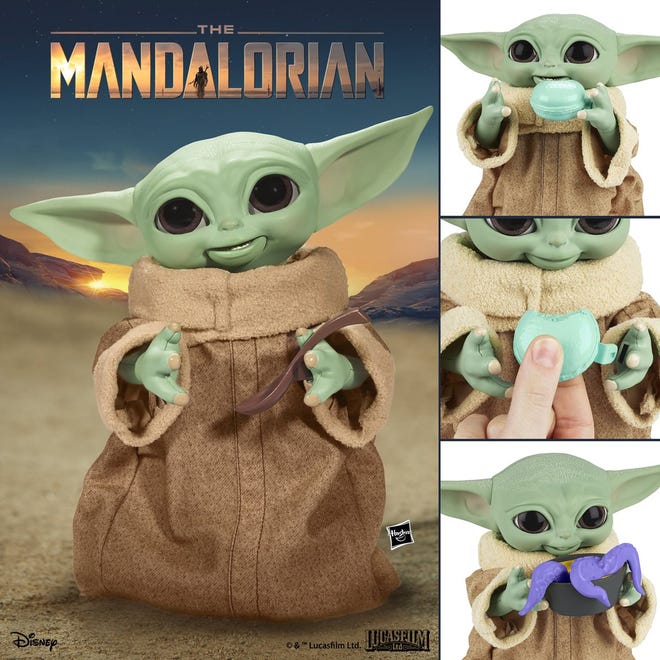 Galactic Snackin' Grogu is an animatronic toy that eats macarons and brings joy to all that gaze upon him.

Buy it here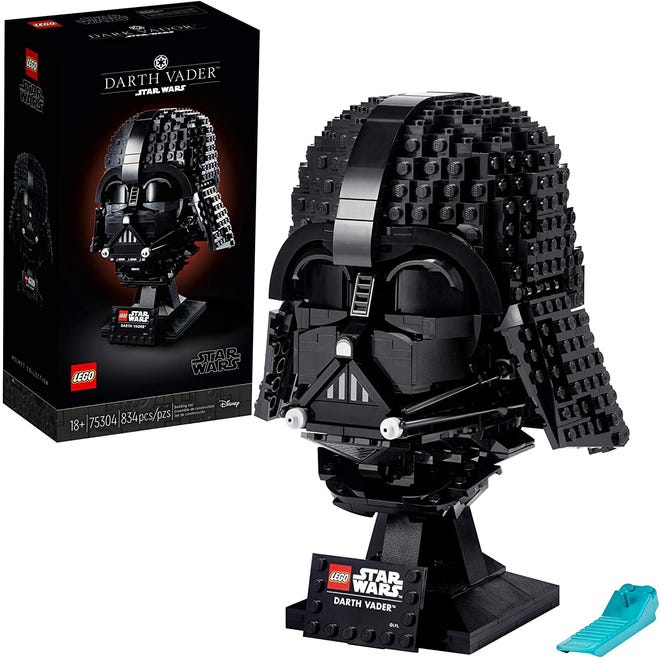 When Darth Vader asked Luke to help him take his mask off, do you think he knew it would become a sweet LEGO set?

Buy it here
Home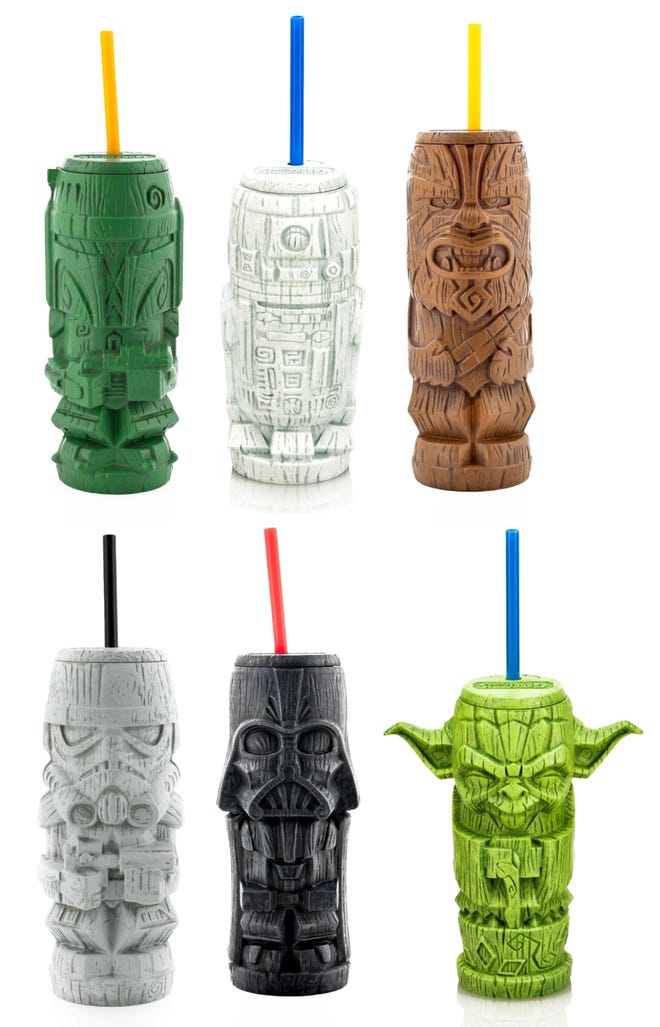 Summer is just around the corner and you're going to want to take your delicious beverages outside with you. Why not in a stylish tiki tumbler?!

Buy it here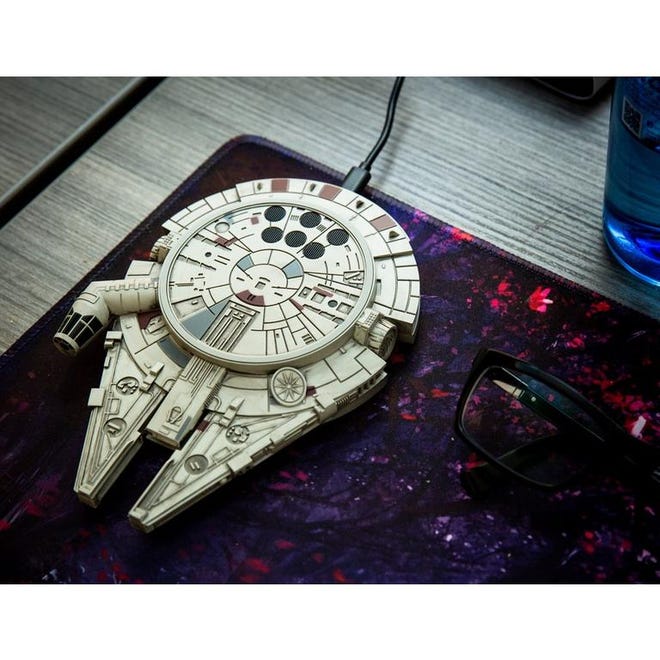 This GameStop exclusive wireless phone charger may not look like much, but she's got it where it counts.

Buy it here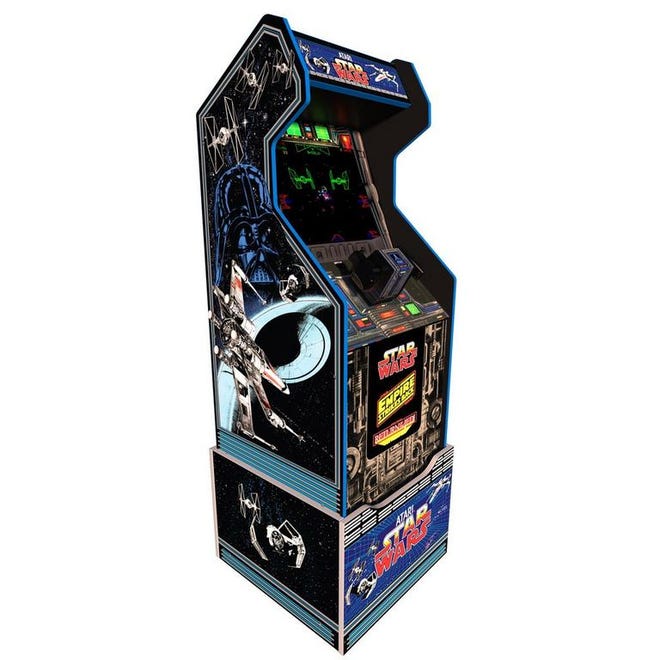 Is there anything cooler than having your own arcade cabinet? Yes, having your own Star Wars arcade cabinet.

Buy it here
Books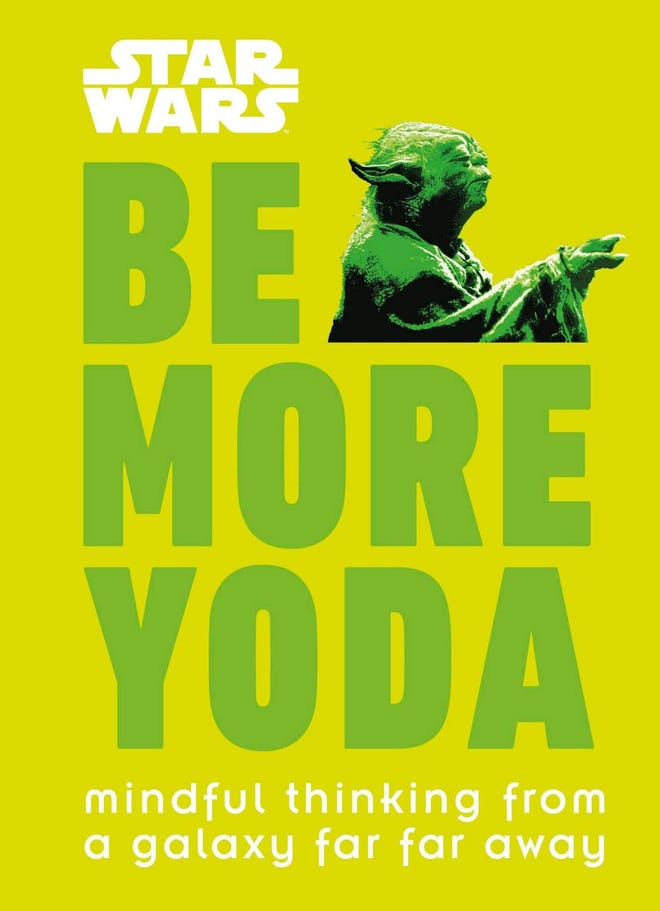 Whether you're overcoming obstacles or looking to awaken your potential Force powers, Yoda is the Jedi Master you seek.

Buy it here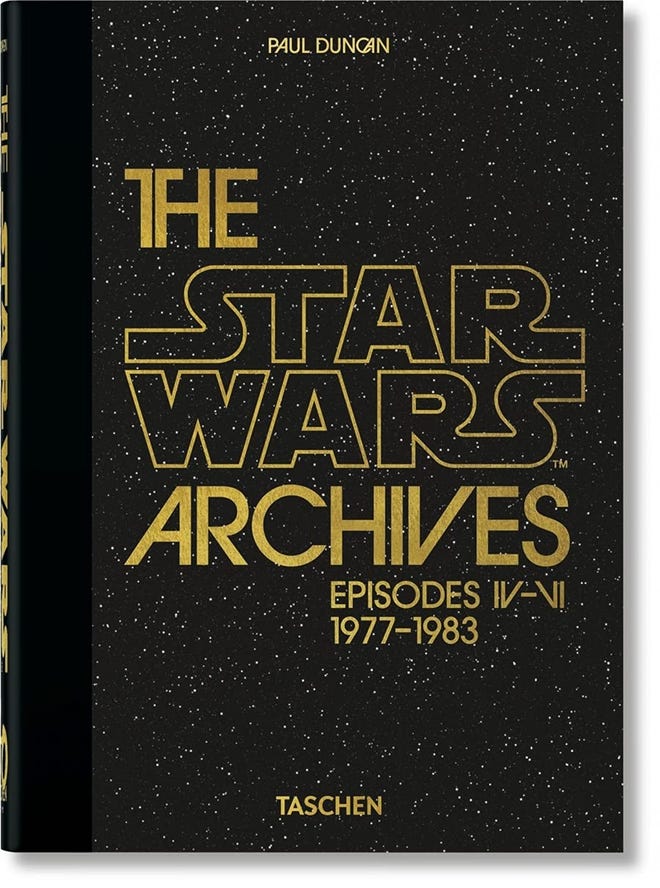 Explore the original Star Wars Trilogy in detail with this comprehensive book featuring script pages, concept art, on-set photography, stills, posters, and more!

Buy it here