Chilling Adventures of Sabrina Season 4 Trailer Drop
Spoiler Alert: This article may contain spoilers from Seasons 1-3.
Get ready, witches and warlocks, your favorite show full of demons, magic, and twists is coming back! The Chilling Adventures of Sabrina (CAOS) Part 4 is premiering on Netflix December 31, 2020, and the trailer you've been waiting for has finally dropped.
Sadly, this will be the final season of CAOS as the verified Twitter channel announced earlier this year. This news came about during a spew of other Netflix Original cancellations like The Ozarks, GLOW, and The Society.
"Working on Chilling Adventures of Sabrina has been an incredible honor from Day One. The cast, beginning with Kiernan as everyone's favorite teen witch, has been an absolute joy. I am beyond thankful to the crew, writers, editors, assistants, and everyone for pouring so much love into this dark dream of a show," said showrunner Roberto Aguirre-Sacasa in an interview with TVLine.
What can we expect out of this witchy final season? There will be 8 episodes that feature the Eldritch Sisters descending upon Greendale – and it's up to everyone's favorite coven, along with the help of the Fright Club, to stop them.
While you're waiting to find out if your favorite ship – Nicholas Scratch and Sabrina Spellman – get back together, check out some of this spooky CAOS merch.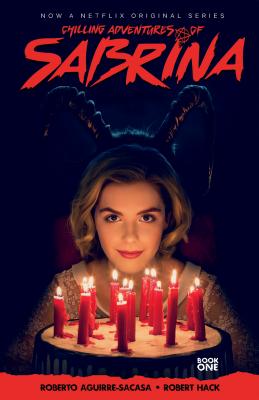 Now that you've watched the story, read it! $16.55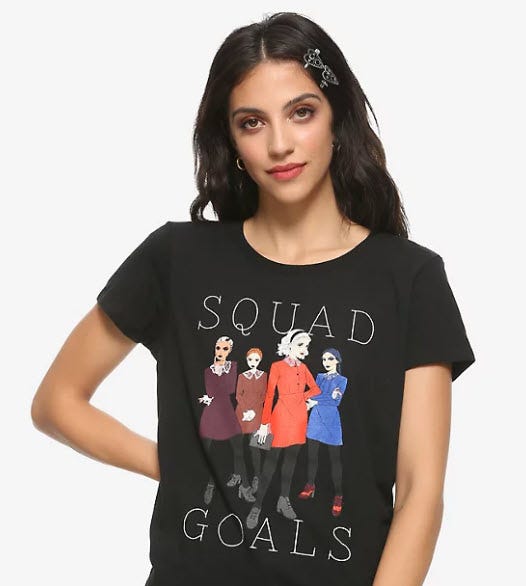 Get your witch squad together (virtually) to watch the final chapter of CAOS. $22.90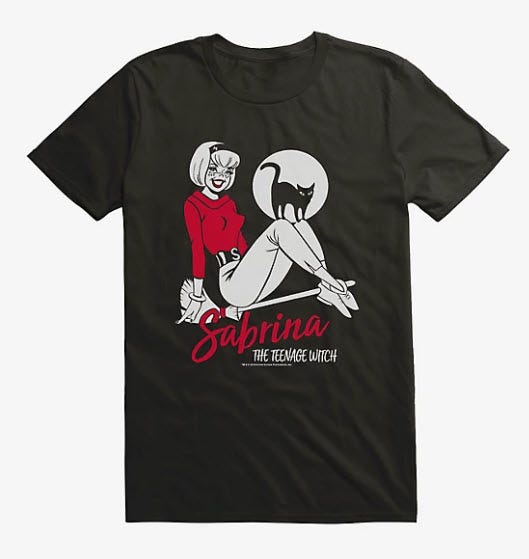 Take Greenwood back to its roots with this Sabrina the Teenage Witch t-shirt. $22.90-$26.90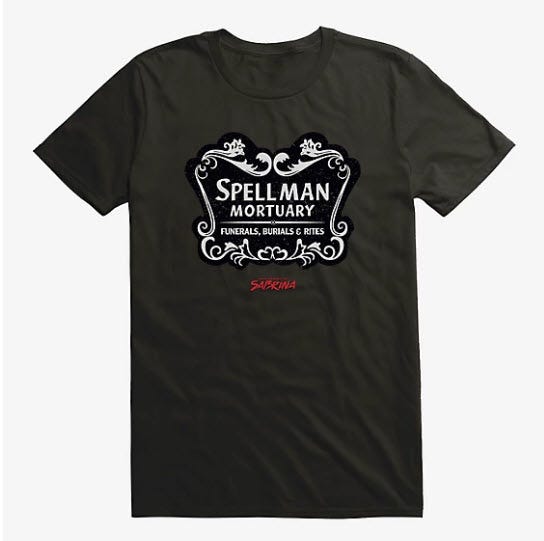 Welcome to the Spellman Mortuary! $22.90-$26.90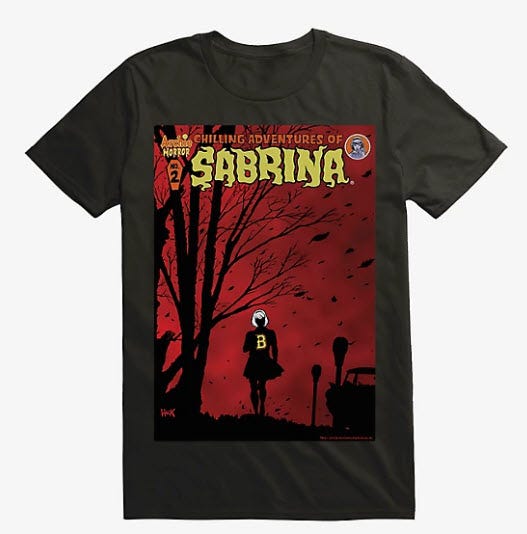 Get yourself a shirt with the Archie Comics CAOS cover on it. $22.90-$26.90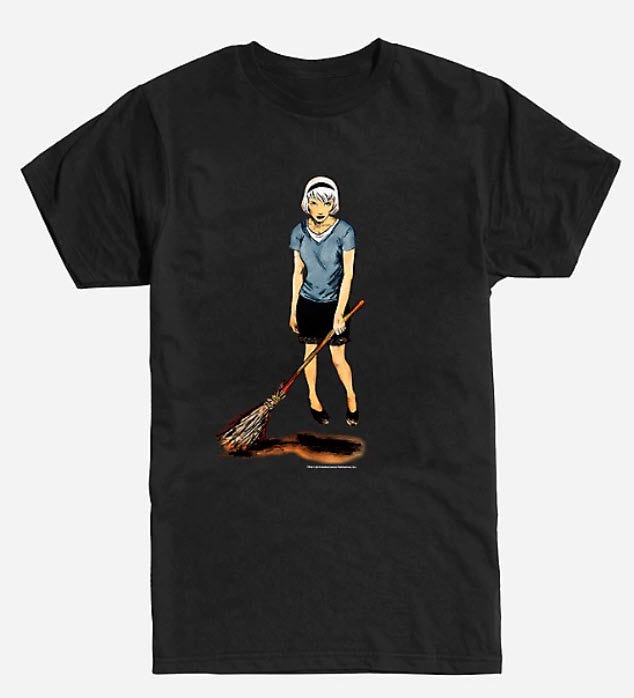 Looking for a comic spin on your CAOS merch? $28.90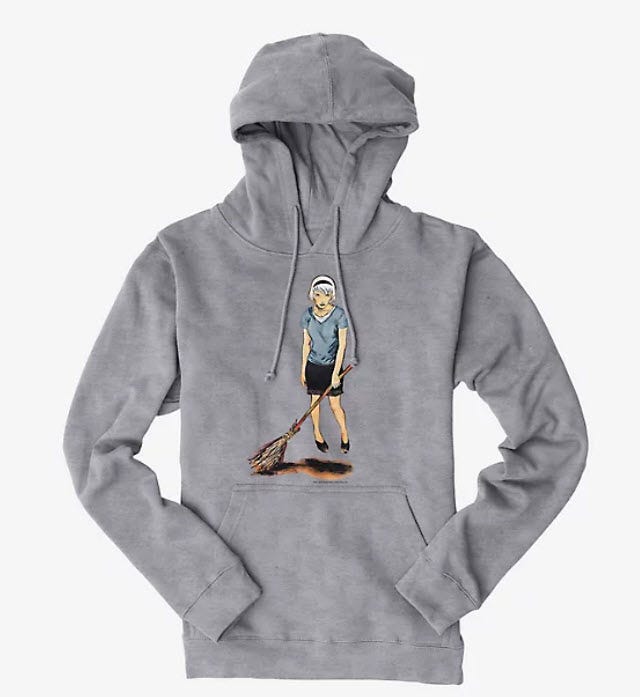 If you love the shirt above, but wish it was just a little warmer, grab this hoodie! $48.90