21 Unconventional Star Wars Gifts
No cheap collectibles here.
Many fans are already stocked up on the most obvious (and cutest) collectibles or merch from Star Wars Celebration, there's a gap for Star Wars themed gifts that are a little more unorthodox. Yes - this means things like life size cardboard cutouts, realistic lightsaber replicas, and in-depth tabletop wargames.
As always, stay tuned for more updates on Mando Mondays, and the newest drop of merch from Star Wars Celebration, which opens to the public on November 20, 2020.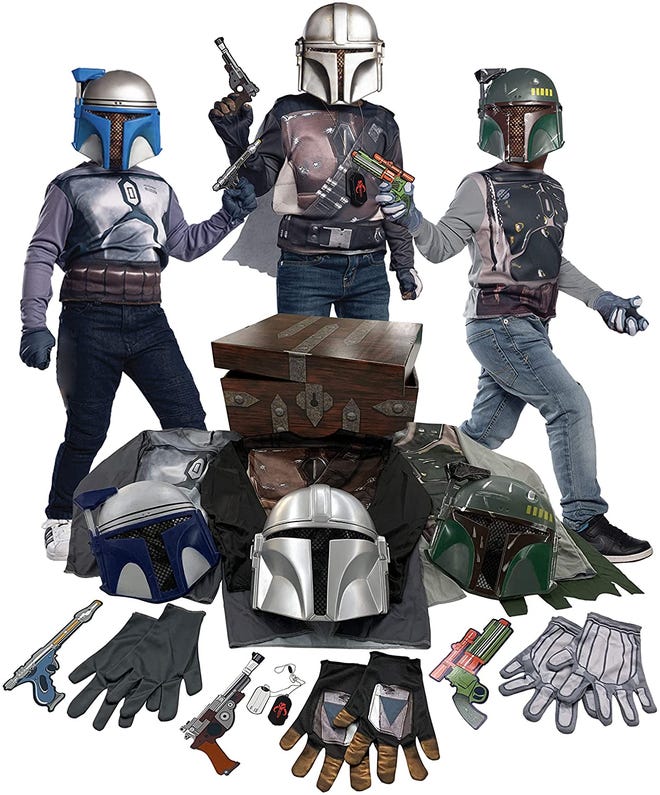 Three bounty hunters in a box. A fun holiday morning, or a great way to plan for the next Halloween!
Perfect for organizing all your lightsabers, toys, and robes - but don't put any LEGOs in here.
This is a necessity if you're dreaming about a galaxy far, far away.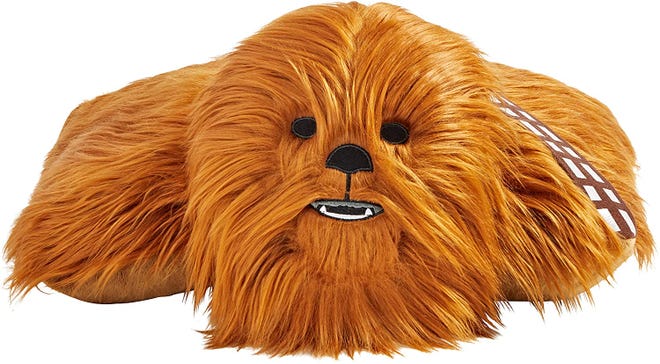 Is it a pillow? Is it a cushion? Is it a Wookie? All yes, in this adorable (and enormous) Chewbacca plush.

An excellent addition to birthday parties, kids rooms, or ReedPop's office.
LEGO Star Wars: The Mandalorian: The Razor Crest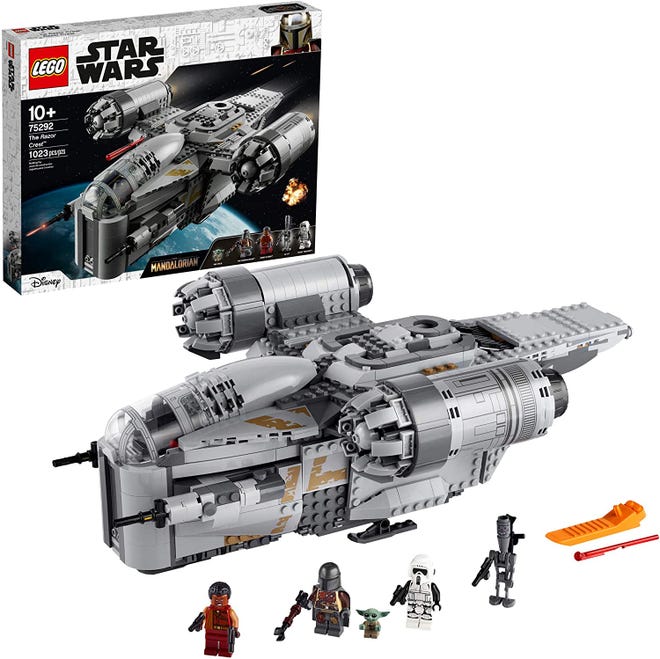 Even if something goes wrong and this loses a few pieces, you can just say that you're reenacting the scene from The Mandalorian where the Jawas steal parts of the Razor Crest. Right?
Kylo Ren & First Order Trooper Kids Walkie Talkies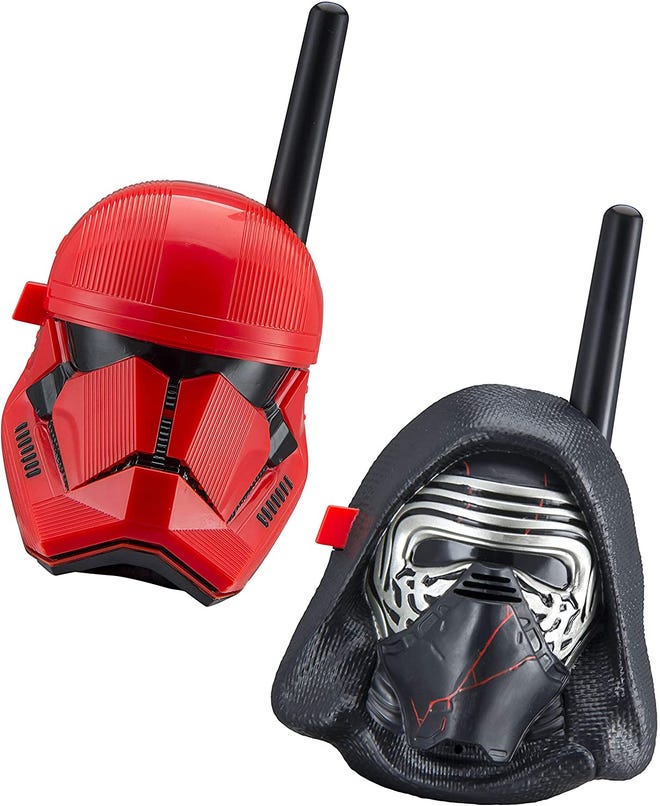 Coordinate your attack on the Resistance with these walkie talkies. Fun fact: these were actually going to replace our normal radios for Star Wars Celebration 2020.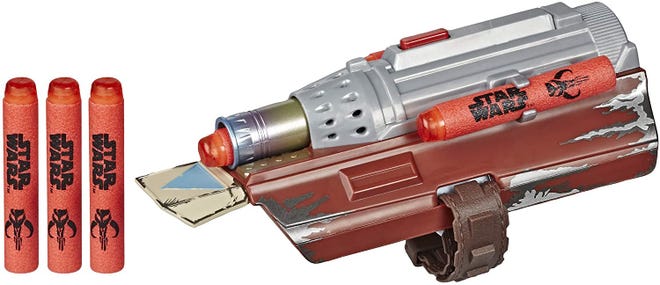 While Whistling Birds might be out of our reach, this NERF rocket gauntlet can get you the next best thing.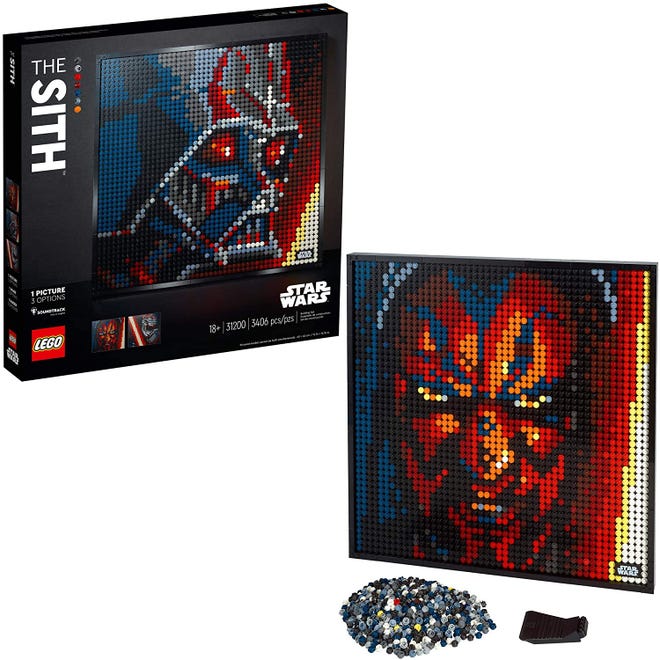 It's wall art, it's LEGO, and it's Sith. What's not to love about this? Comes with three different options.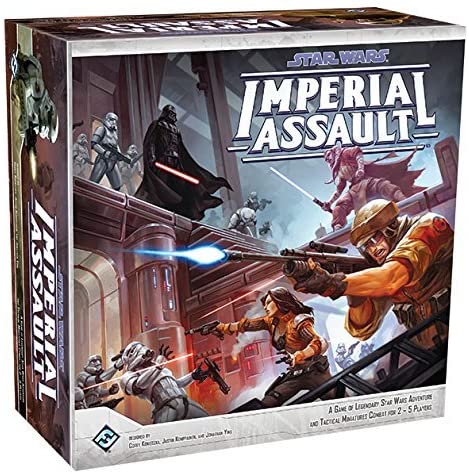 Fantasy Flight Games' entry into the wargaming space is recognized as one of BoardGameGeeks' top 50 games, and is well worth the investment. It makes a fantastic gift for tabletop gamers looking for an in-depth Star Wars strategy game.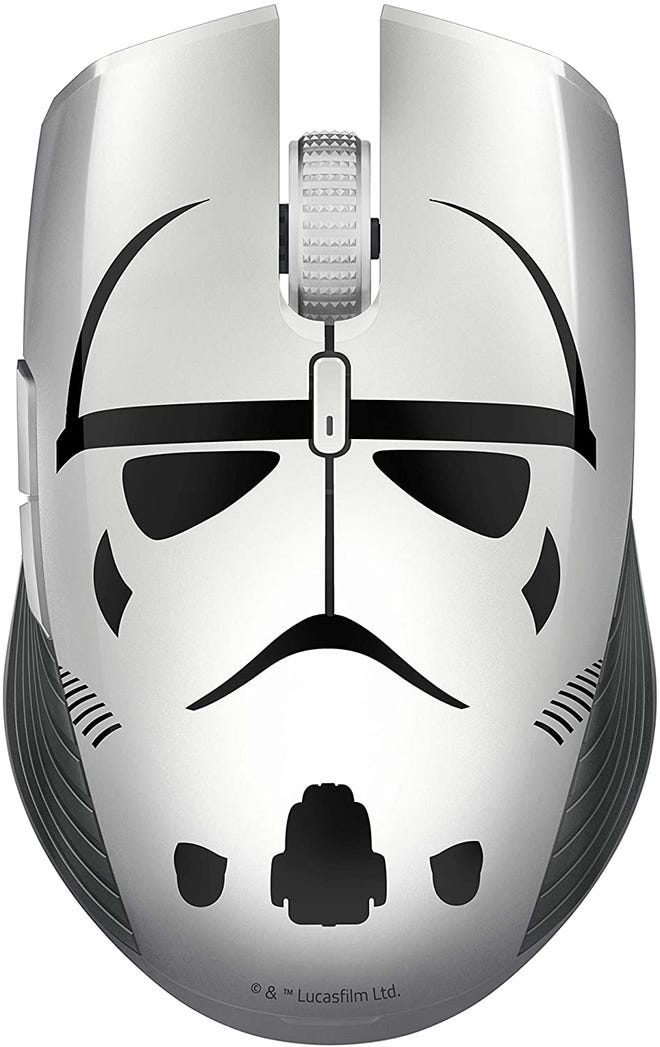 For the gamer, the Star Wars fan, or a business person that doesn't want a boring mouse. Razer also offers a matching TKL mechanical keyboard, and extra large mouse pad.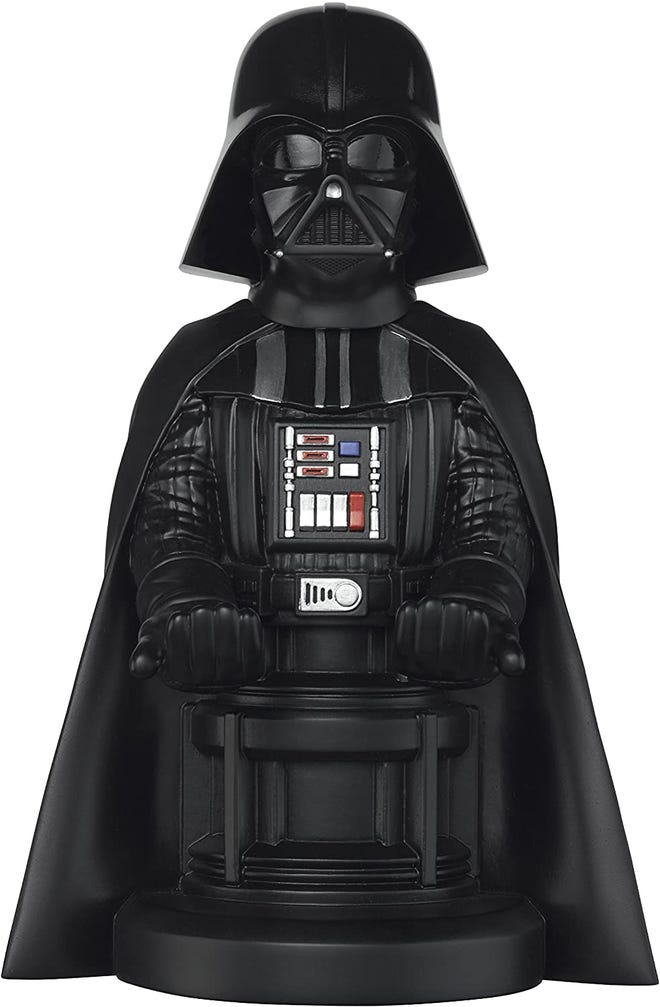 You might be wondering, what the heck is this thing? For the uninitiated, you place headphones, controllers, or phones/tablets onto Darth Vader's outstretched arms. That's it.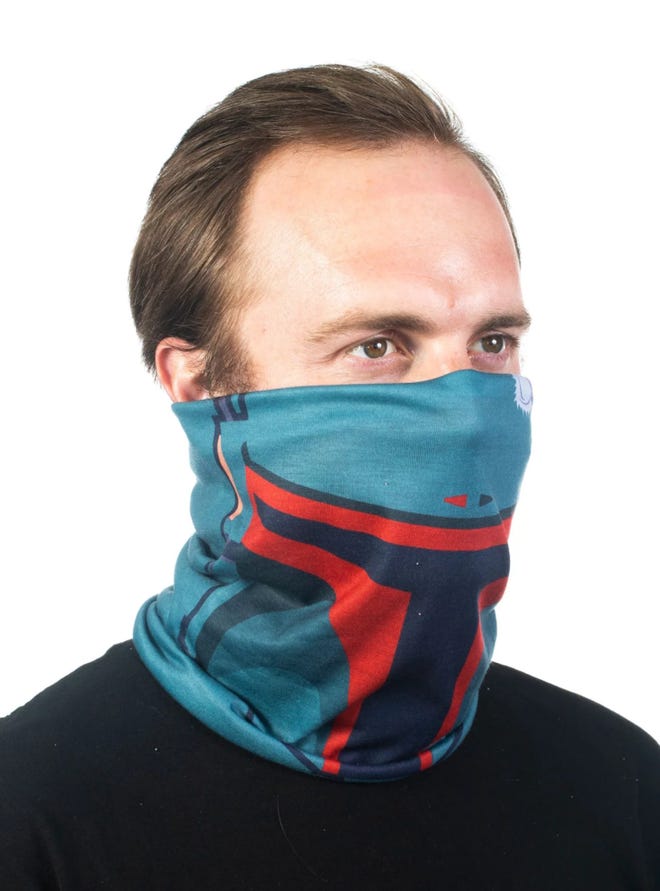 Cover your face in the original Mandalorian helmet. Also great for the winter to keep your face zone warm.
Buy here (check for UK shipping)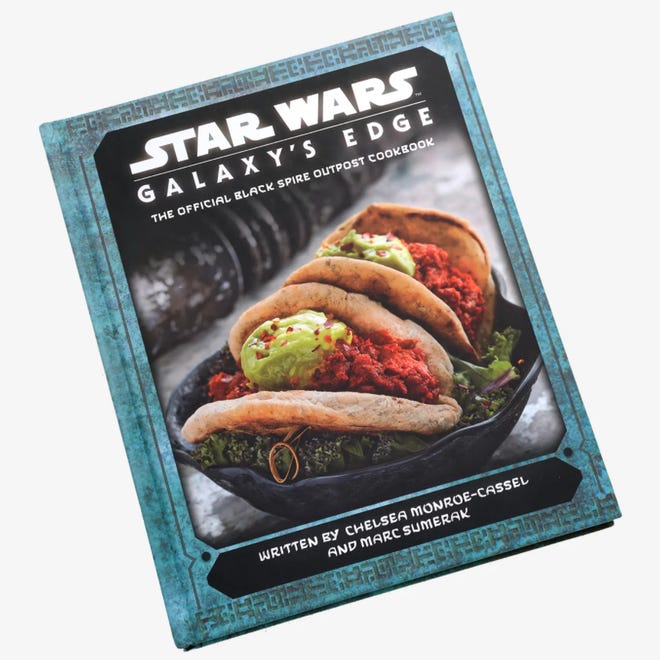 For the chef in your life that wants more than blue milk.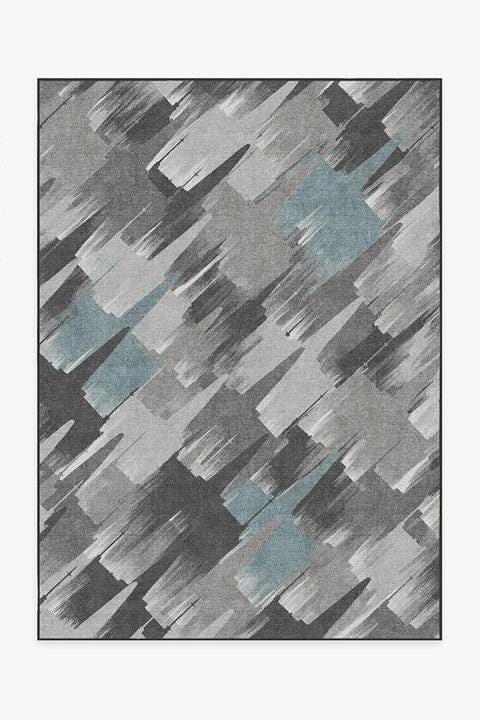 These rugs are subtle, stylish, and washable. They are perfect for nerdy folk who want a high level of style as well. There's a bunch, you can see them all here.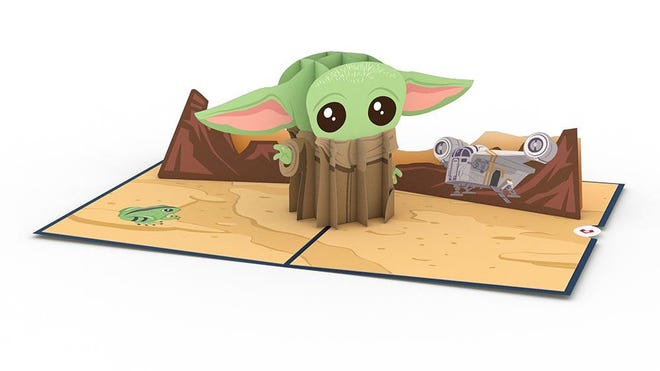 Our egg-eating green friend has his own pop up card! With many of us doing socially distant holidays, this is the way to win the greeting card battle in 2020.
Buy one here (they can be personalized too)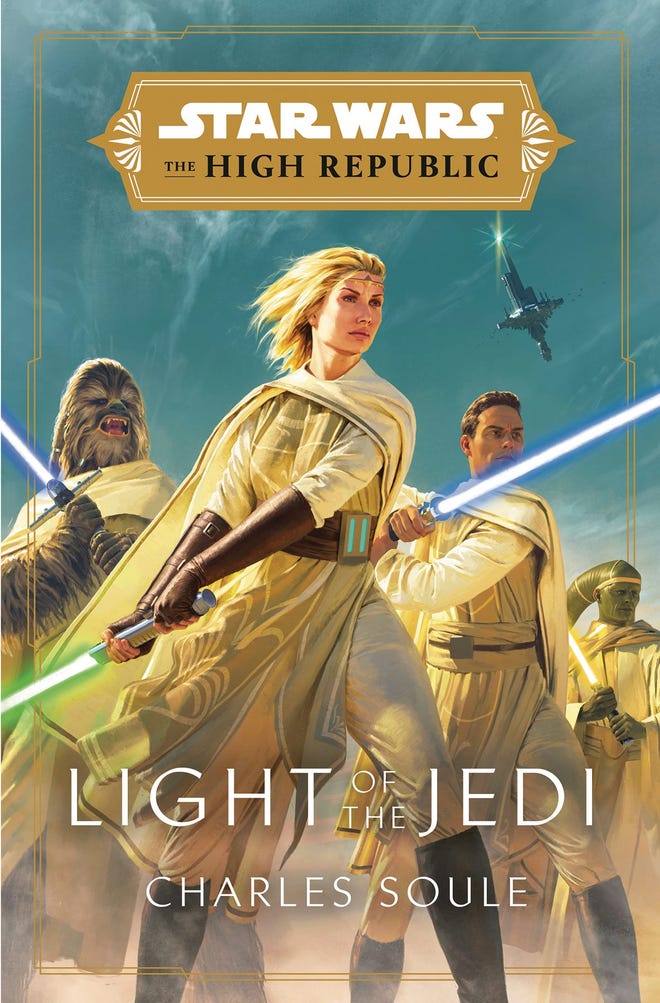 Releasing in early January, 2021, the first book set in the new Star Wars era will introduce fans to a new set of characters, and find the galaxy on the brink of galactic peril.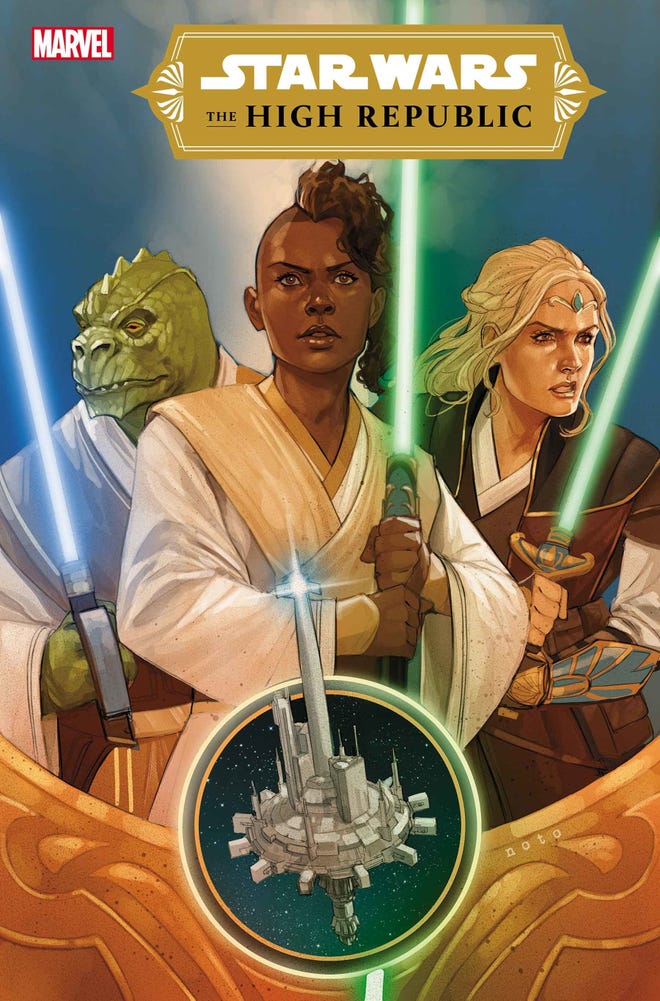 As part of the new era of Star Wars, a new line of comics will launch alongside the books. It follows a young Padawan, Keeve Trennis, down a totally new storyline.

The Dark Lord of the Sith is right in your living with this Force FX lightsaber. This isn't a twenty dollar lightsaber, it's a collector's piece, or an essential part of your cosplay. It also goes well with the next gift idea!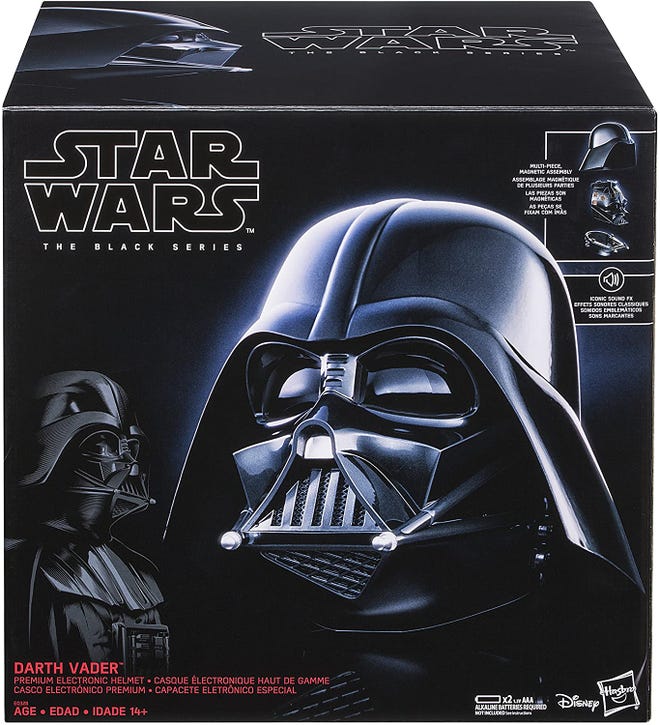 Yes, you can wear this helmet, and it's pretty realistic. I might have to get one actually.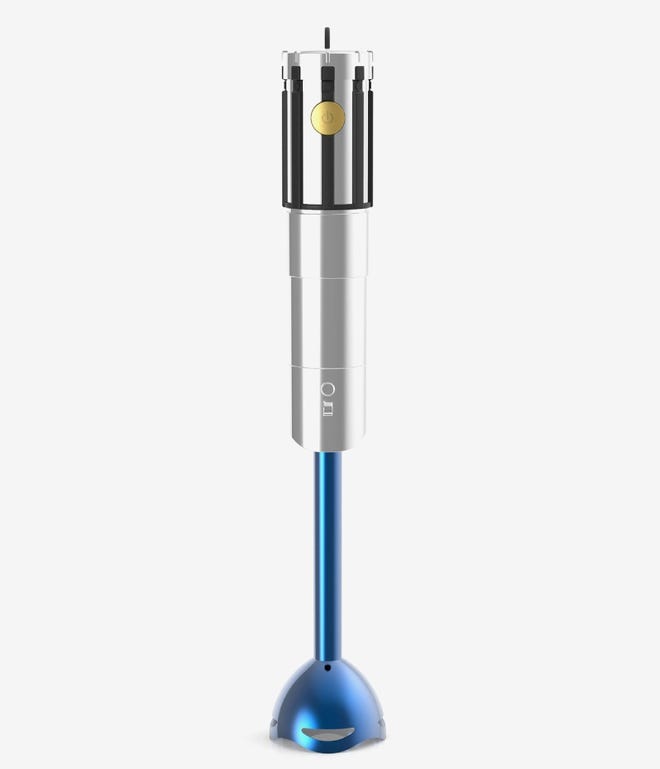 Force users can blend soups and bisques with their minds, but for the rest of us, there's this handheld immersion blender built onto Anakin's lightsaber handle.
Want more geeky recommendations? Sign up for our newsletter and join our Discord server.