Everything You Need to Know About Digital Meet and Greets
It's just you and the celeb you've been mooning over for years.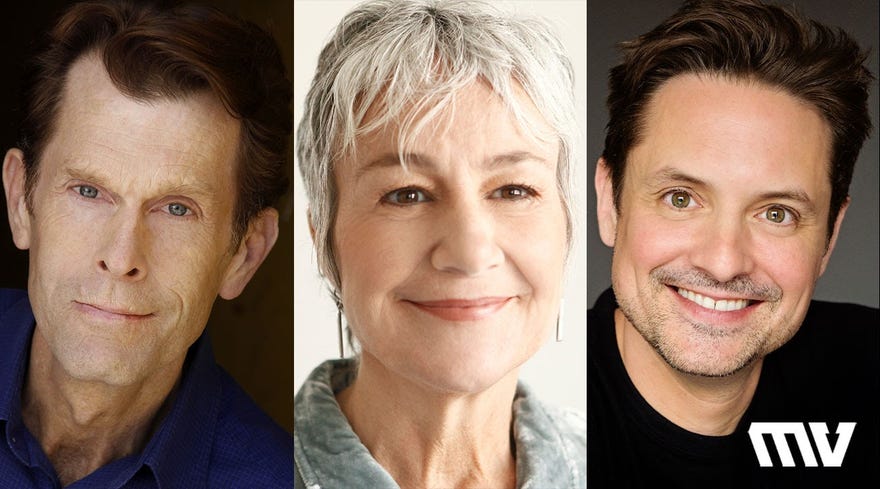 Here's your chance to get up close and personal with your favorite celebs virtually! New York Comic Con x MCM Comic Con Metaverse is bringing you digital meet and greets. Fans who purchase these will be able to talk to a guest exclusively via video chat and a recording of the meet and greet will be available to view and download after the event.
Check out the details below for everything you need to know about digital meet and greets – from buying and what happens during your meet and greet to how you can get a recording of your experience to cherish forever afterwards!
1. Purchase a ticket
Visit our ticketing site and click to purchase your desired digital meet & greet. Depending on the event, there could be options for one-on-one digital meet & greets as well as digital meet & greets between you and multiple guests.
2. Confirmation Email
Once you have entered your information and clicked submit, you will be brought to a confirmation page. You will also receive a confirmation email.
3. Day of Checklist
On the day of the event, make sure you have:
Reliable internet connection. (Pro-tip: there is a button on the confirmation page to test your connection prior to the event)
Working webcam connected to your device or camera on your phone or tablet
Working microphone connected to your device
4. Join Your Meet and Greet
Before your meet & greet time, pull up your confirmation email and click on "View Your Order Online" to be brought to a confirmation webpage. When you scroll down to the "Your Order" section, you will see a rectangle containing the meet & greet details. There will be a link there for you to click and gain access to the meet & greet.
Please note: Multiple fans have purchased digital meet & greets for the same day. This means that your meet & greet may not start at exactly the time on your ticket and you will wait in the lobby until your turn (This is a great time to grab a snack or take a bathroom break!). Not to worry – we have allowed enough time within these sessions for you to get the full experience and if you are not at your computer when we come to you, we will place you back in the waiting room.
5. Show Time
When your meet & greet starts, you will have the opportunity to ask questions and chat!
DO
Pick a quiet location to avoid distractions.
Think of questions you want to ask ahead of time and write them down.
Try to ask questions that have short answers.
Be patient – remember there are others in line and that you'll have to wait your turn.
DON'T
Express frustration with the process in the chat with the celebrity. They do their best to be accommodating of all fans.
Ask inappropriate questions or do anything makes the other party feel uncomfortable in any way.
Take pictures or recordings of the meet and greet. All celebrities feel differently about selfies and we ask that you respect their personal wishes. Allowances or restrictions will be specified on your ticket.
If a celebrity allows selfies, ALWAYS ask before taking the photo.
6. Other Important Info
There will be a timer in the chat so you will know when your session time is coming to an end. Your session will be recorded and shared with you as a keepsake, but please let the admins know if you would prefer not to have the session recorded. If persons under 18 are present during a live session, they must be accompanied at all times by an adult. No profanity. No nudity.
7. Afterwards
A recording of the session will be available on the original confirmation page 3-5 business days after the meet & greet for you to view and download. Feel free to post a screenshot of your meet and greet and use #NYCCMetaverse or #MCMMetaverse. You may even get reposted on our social media channels!
Want even more exclusive opportunities with celebs? Check out our paid experiences here.