11 Must Watch TV Shows For Fall and Winter 2020
Stay warm inside with these shows!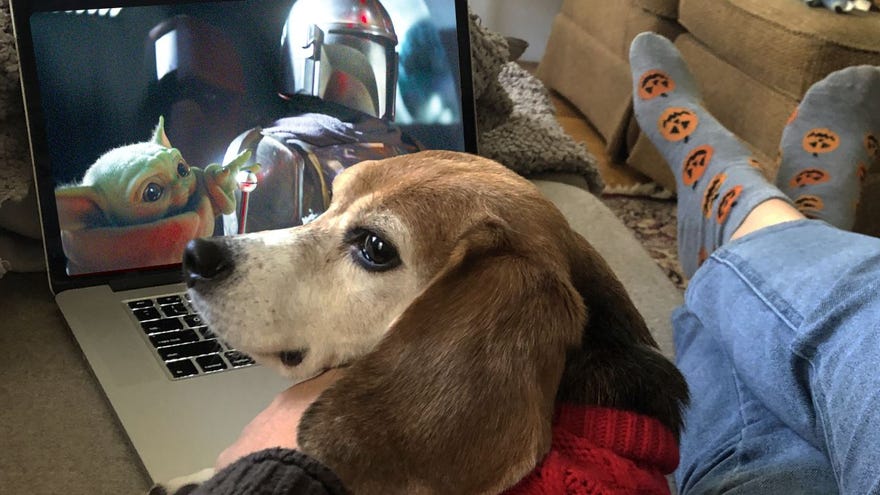 Now that fall has come around and many of us are still working from home and being encouraged to stay inside as much as possible. I can't be the only one anticipating the release of some new and returning TV shows in the next couple of months. I'm looking forward to curling up on the sofa with a pumpkin scented candle and enjoying everything from WandaVision to the Supernatural finale.
Here's a list of 11 TV shows to look forward to and where and when you can watch them!
Just in time for Halloween this creepy anthology series is based on stories from Nathan Ballingrud's North American Lake Monsters. The show focuses on characters who have strange encounters with mythical creatures and consists of an all-star cast including Kaitlyn Denver (Booksmart), Kelly Marie Tran (Star Wars: The Last Jedi), Jonathan Tucker (Kingdom), and Taylor Schilling (Orange Is The New Black).
Where to watch: Hulu
2. Supernatural Season 15
After 15 fandom changing, demon fighting seasons, Supernatural is finally coming to an end. The first half of the final season aired earlier this year, but the rest was delayed when production was halted due to the pandemic. Now the end is here. The series finale, fittingly titled, "Carry On", will air on November 19 at 9 PM EST. A finale special, Supernatural: The Long Way Home, will air at 8 PM EST, taking a look back at the iconic series.
Where to watch: Thursdays at 9 PM EST on The CW
3. Swamp Thing
Produced by James Wan, DC Universe's short-lived Swamp Thing is returning to network TV this Halloween season. Crystal Reed swaps teen werewolf's for humanoid/plant creatures. If you didn't catch it the first time around this is your chance to make sure you don't miss out!
Where to watch: Tuesdays at 8 PM EST on The CW
4. The Right Stuff
The Right Stuff is National Geographic's new scripted series about America's first astronauts, based on the book by the same name from journalist Tom Wolfe. This series documents the history behind NASA's original Mercury 7 astronauts and will follow the crew from their spacecraft tests in the Mojave Desert all the way to orbiting around our planet.
Where to watch: Disney+
Helstrom follows Daimon (Tom Austen) and Ana Helstrom (Sydney Lemmon) and their complicated dynamic as they track down the worst of humanity, each with their own attitude and skills. The siblings are the justice-seeking offspring of a serial killer, looking to bring some good into the world. In the comics, the spooky pair are literally the spawn of Satan.
Where to watch: Hulu
The crew of the USS Discovery ended up almost a thousand years into the future after Commander Burnham (Sonequa Martin-Green) entered a wormhole at the end of season 2. She'll now have to try to reunite her crew and track down what's left of the Federation all while investigating the mysterious Burn. Can't wait to see what adventures the crew gets up to next.
Where to watch: Thursdays on CBS All Access
7. The Queen's Gambit (October 23)
The Queen's Gambit is an adaptation of the book by Walter Tevis with the same name. It follows Anya Taylor-Joy who plays Beth Harmon, an orphaned chess prodigy who grows up to challenge the male dominated world of competitive chess. After watching Taylor-Joy in Emma recently I am very excited to see how this turns out.
Where to watch: Netflix
8. The Mandalorian Season 2 (October 30)
It's not long now until we have Baby Yoda back on our screens! The Mandalorian and the Child return to continue their journey across the galaxy, this time with some new friends and foes. Season 2 of The Mandalorian is set to add a host of new and old Star Wars characters including Temuera Morrison as Boba Fett, Katee Sackhoff as Bo-Katan, who she voiced in the animated series, and Timothy Olyphant in a mystery role.
Where to watch: Disney+
9. The Crown Season 4 (November 15)
The 4th season of The Crown is the one everyone's been waiting for as we will see the introduction of Lady Diana (Emma Corrin) and Margaret Thatcher (Gillian Anderson). Trailers for the show have already teased the iconic wedding as well as the rest of the drama that's to be expected. I will definitely be watching to see more of Maggie Thatcher and Lady Di on its release date!
Where to watch: Netflix
10. Animaniacs (November 20)
They're zany to the max and now they're back on our screens! The Animaniacs are returning with 13 all new episodes, but the same beloved voice actors and - if the first trailer is any indication - the hijinks of the original series. 90's kids, this one is for you.
Where to watch: Hulu
11. WandaVision (January 15, 2021)
Elizabeth Olsen is back as Wanda Maximoff a.k.a Scarlet Witch starring alongside Paul Bettany as Vision as the superpowered couple from the Avengers movies. The trailer for WandaVision portrays a very 70's/80's sitcom vibe and hints that Vision is still deceased after his tragic death in Avengers: Infinity War so it'll be interesting to see how they are planning to roll with this. Is it some sort of simulation? Is it all in Wanda's head? We will find out next year!
Where to watch: Disney+