Staff Selects: Podcasts
Listening to Call Your Girlfriend always feels like you're eavesdropping on a conversation between two really cool and really funny women.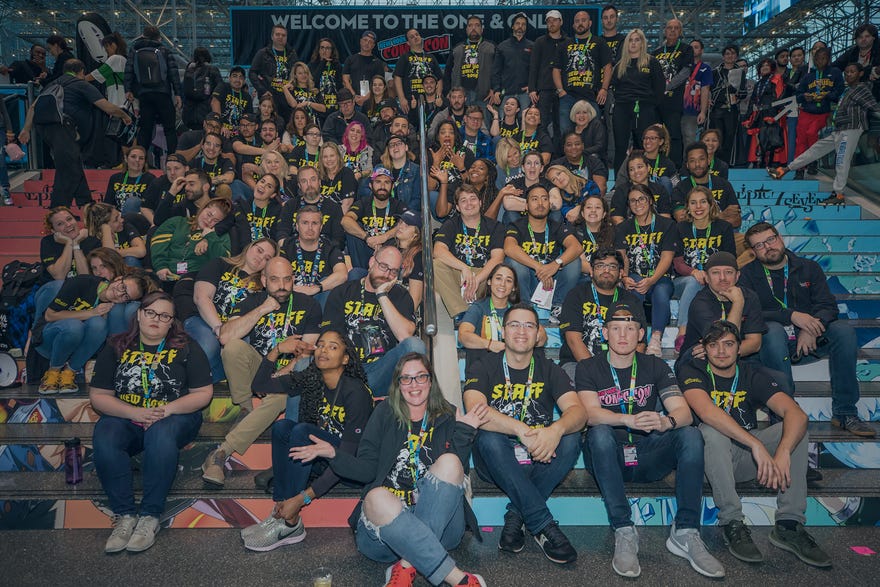 Welcome to Staff Selects where we here at ReedPop share the things we're listening to, watching, reading, and just generally geeking out about. Need recommendations? We got you.
This month we're all about podcasts. Since we've been spending more time indoors lately, there has never been a better time to catch up on our growing list of podcasts. Podcasts are great because they span endless topics and cover every asset ofn pop culture. If you want to learn more about any subject, there's probably a podcast for that.
Check out 7 podcasts we're listening to right now!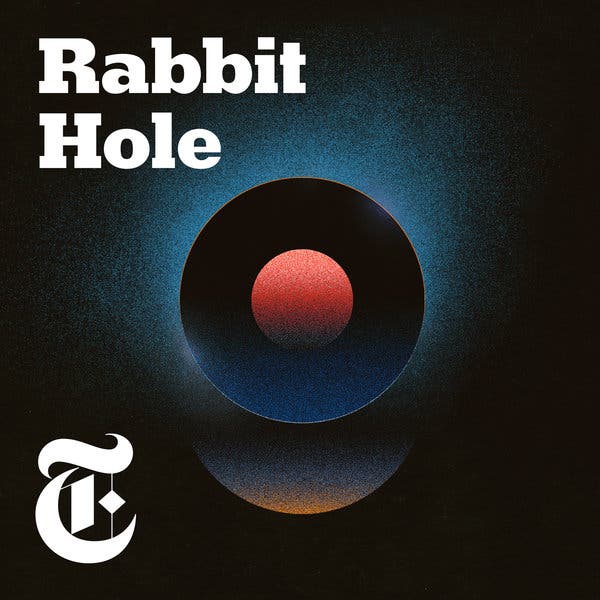 Brien
This series is a deep dive on internet culture and how everyday people can be drawn in to dangerous beliefs. I used to put my head in the sand and write this world off as fringe, but now that my kids spend time on the internet, I need to understand how to keep them safe. This is a crash course. Episode Four is a sit-down with Susan Wokcicki, the CEO of YouTube. Listen to that at a minimum.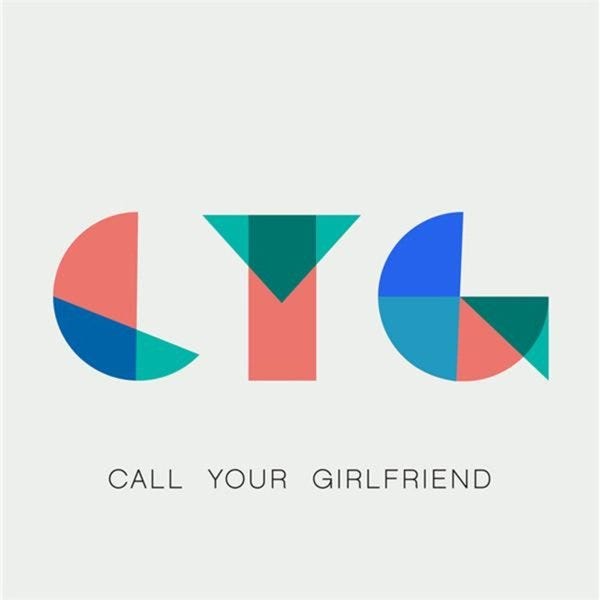 Brittany
Call Your Girlfriend is a podcast "for long-distance besties everywhere" hosted by IRL BFFs Aminatou Sow and Ann Friedman. Every week, these two women have conversations about everything from pop culture to politics. I really enjoy how easily they can switch between topics, the insightful voices they bring on the show, and their devotion to promoting products that are sustainable, ethical, and comfortable. Listening to Call Your Girlfriend always feels like you're eavesdropping on a conversation between two really cool and really funny women. And I've recommended this podcast to plenty of my own long-distance besties so it's a great way to stay connected to my friends. Aminatou and Ann also just wrote a book called Big Friendship: How We Keep Each Other Close, about the joys and struggles of friendship.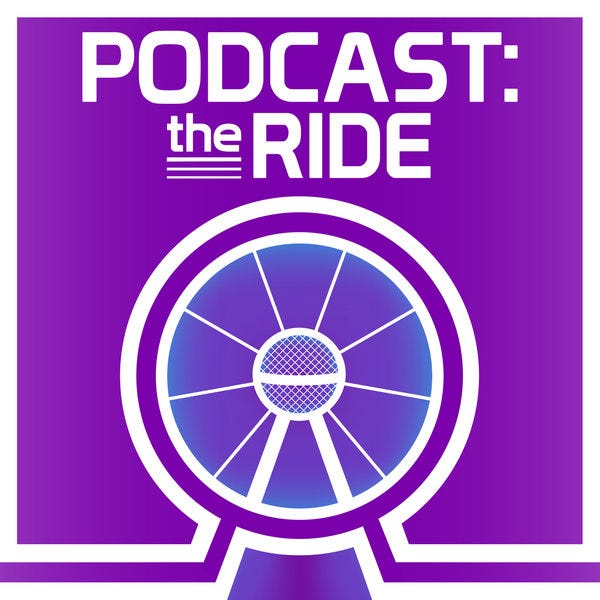 Chris
If you're like me and are missing your theme park fix in quarantine, Podcast: The Ride really scratches the itch. A comedy podcast hosted by three self-professed "childless men in their 30s", each week's episode centers on one theme park attraction (past and present) which the hosts discuss in excruciating and often hilarious detail. Chock full of guests from the Los Angeles comedy/podcast scene, P:TR delights in the minutiae of themed entertainment and is a fun look at all things popular culture through the lens of theme parks.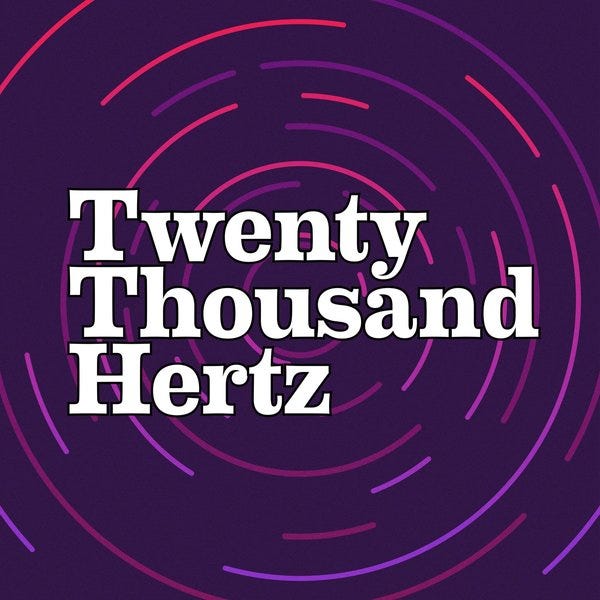 Derrick
This is always my top recommended podcast, because to me, it defines what a phenomenal podcast is. 20k Hertz is a podcast about the world's most recognizable and interesting sounds – from well known sounds like the Mac startup noise and video games, to lesser known sounds like the Booj (which you hear in almost every movie trailer), and the unique nature of individual Stradivarius violins (and the story of how one town in Italy went silent for months). The audio is extremely high quality, the editing is tight and really leans into the content of the episode, and there's a variety of voices and audio elements that make listening a surprising delight.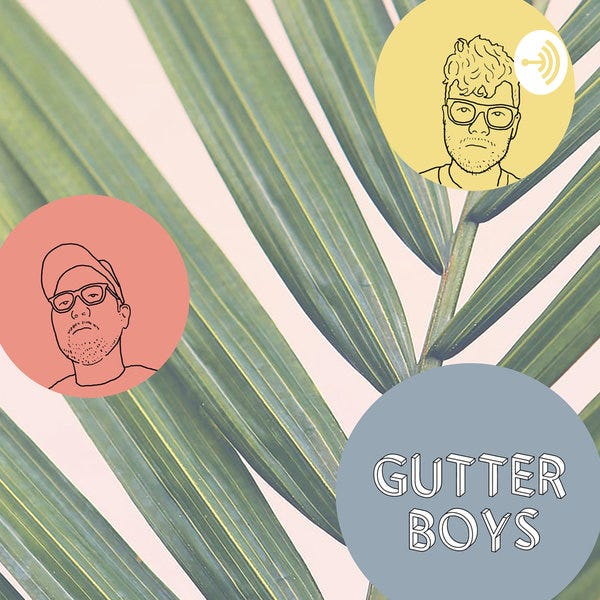 Eddie
Hosted by comic creators JB Roe (@mortcrimpjr) and Cam Del Rosario (@camdelrosario), Gutter Boys takes a look at the comic industry from the ground level and riffs on all the issues it's been having in the past few months. Each episode features a special guest ranging from more known creators like Alexis Zirritt (Space Riders) & Tom Neely (The Humans) to more up-and-coming cartoonists like a recent favorite of mine, Caleb Orecchio (Pop Off). One of the things I enjoy in particular is how they let the guests sit in on the whole episode so instead of just being an interview, they allow the guests to add commentary about the news and whatever other topics they're discussing. I've never watched The Sopranos but there are a lot of references so if you're into that, you'll probably like them.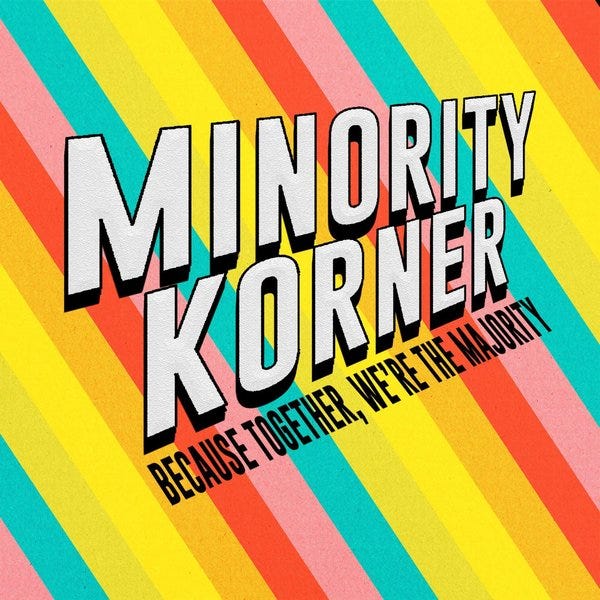 Rhi
The host James is really energetic and charismatic, he's fun and really well informed. They cover a bit of Black history in each episode which is really enlightening, and likely not something they taught you in school growing up. The co-hosts are also really great and swap out every now and again. They also give you ways to get involved in your own community that are really approachable. It's a great listen.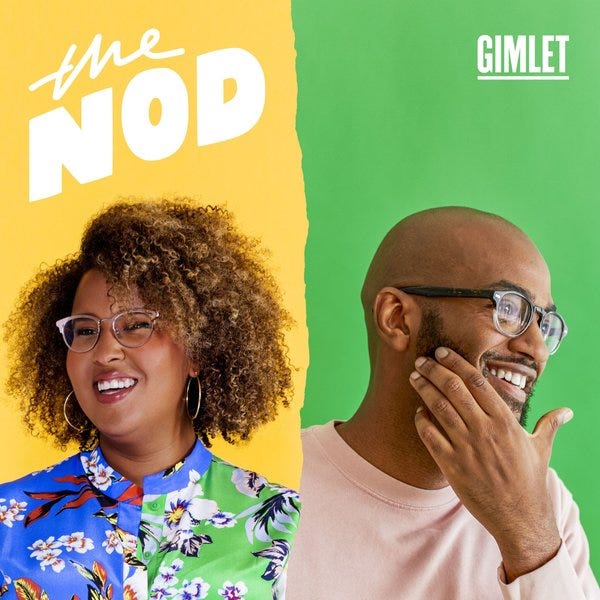 Sean
The Nod is a podcast "for the Culture" where Brittany Luse and Eric Eddings explore all the interesting and complicated dimensions of Black life. Obviously, the show's diversity touches on geek topics too. My favorite episodes include Saving Grace (where a 15-year old girl copes with her difficult home life by playing The Sims), Kunta Thinks You're Funny (fun chat with LeVar Burton), & The Gamer Godfather You've Never Heard Of (detailing the story of Jerry Lawson, a pioneer in the early video games industry). The show has now transitioned from podcast to a daily Quibi show, but the entire archive is still available online. Other favorites include The Flop House, The Besties, & How I Built This with Guy Raz.