Star Trek: Mission Chicago Returns, and More Trekkie News from First Contact Day
Star Trek: Mission Chicago is coming to McCormick Place in Chicago IL, April 8th – 10, 2022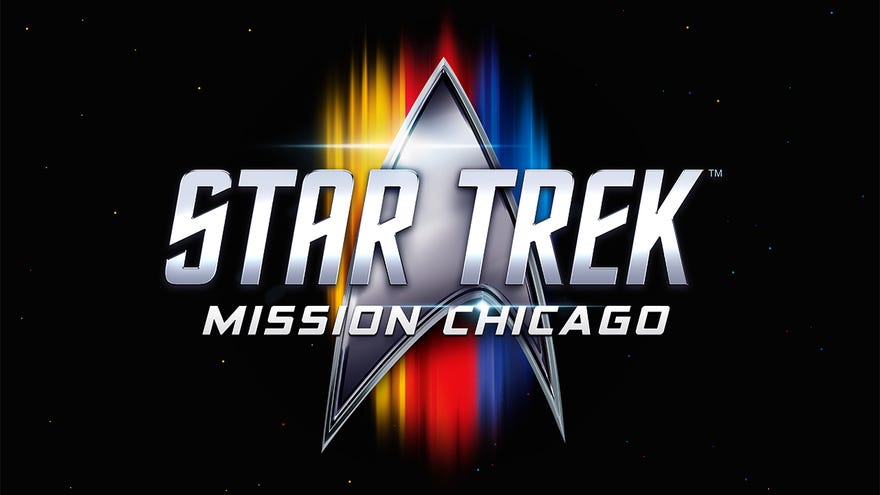 April 5, 2063 is First Contact Day, the first time that humans encountered alien species in the film Star Trek: First Contact. On this day, trekkies everywhere celebrate their fandom, and the official channels are taking the lead.

CBS has a lot planned for today, starting with panels running throughout the day, as well as the announcement of a new convention: Star Trek: Mission Chicago, new merch, and teasers of more announcements to come.
Star Trek: Mission Chicago
Star Trek: Mission Chicago is coming to McCormick Place in Chicago IL, April 8 - 10, 2022. The previous Star Trek: Mission show was in New York City in 2016.

For more info on the upcoming show, check out the Star Trek: Mission Chicago website, and sign up for the newsletter.

Learn More
Star Trek: First Contact Day Panels
Head over to StarTrek.com on April 5, 2021 to see panels from 12:00-2:30 PM, PT/3:00-5:30 PM, ET. Look out for all the big names of Star Trek: Sir Patrick Stewart, Jonathan Frakes, Sonequa Martin-Green, and many more.

There's a lot of ways to watch, here's the full list from StarTrek.com:
Star Trek: First Contact 25th Anniversary Panel: featuring cast members Patrick Stewart, Jonathan Frakes, Brent Spiner and Alice Krige as they discuss behind-the-scenes memories and the film's importance 25 years after its premiere.
Creating First Contacts Panel: Costume Designer Gersha Phillips (Star Trek: Discovery), Senior Concept Designer Neville Page, VFX Supervisor Jason Zimmerman and Make-up & Prosthetics Department Head James Mackinnon (Star Trek: Picard) come together in conversation about creating the incredible worlds of Star Trek, as seen in Star Trek: Discovery and Star Trek: Picard.
Women In Motion Panel: featuring Star Trek: Discovery's Sonequa Martin-Green, Star Trek: Picard's Michelle Hurd and Isa Briones, and Star Trek: Lower Decks' Dawnn Lewis as they look back at how Star Trek: The Original Series actress Nichelle Nichols helped pave the way for women of color on television and overall, her lasting impact on not only Star Trek, but science and culture.
Second Contact Panel: Mike McMahan, the creator of Star Trek: Lower Decks, Paul F. Tompkins, the co-host of Star Trek: The Pod Directive and Star Trek: The Next Generation's Brent Spiner and Jonathan Frakes discuss how some of the hilarious B-stories from past series like Star Trek: The Next Generation paved the way for new iterations of Star Trek, including Star Trek: Lower Decks, the Star Trek franchise's first animated comedy.
Star Trek: Prodigy Panel: series executive producers Kevin and Dan Hageman are joined by Star Trek: Voyager's Captain Kathryn Janeway herself, Kate Mulgrew, who is reprising her role in animated form in Prodigy, as they talk about the highly anticipated upcoming CG-animated kids series.
Fans worldwide will be able to livestream the First Contact Day panels for free at StarTrek.com/FirstContact. The panels will also be available to stream for free in the U.S. on PlutoTV and Paramount+'s Twitch page.

After their initial airing, the panels will be available on-demand on Paramount+'s YouTube Channel and on Paramount+.
New Star Trek Merch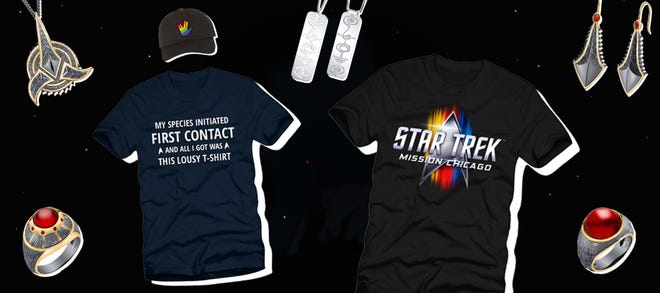 Official Star Trek merch, exclusive to First Contact Day, can be found here. You can browse ReedPop's Star Trek merch on our Online Show Store, here.